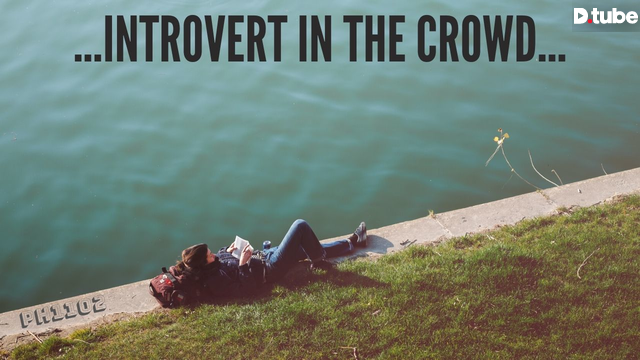 ---
I like to observe my surroundings and I like to watch how people grow... I don't mean at children but on the personal growth of the adult person... And for this short time on the social networks that I'm actively involved in, I have seen a lot of people grow tremendously, moving their boundaries and stretching their comfort zones...
One of the first people that I have observed, was me... Just a year and a half ago, I didn't create content at all... I was paying others to write posts for my websites, and slowly, day by day, I have dive into writing posts... After some time, I have started with video creation, which was literally like a jump from the cliff... :)
On the other side, I still find myself as an introvert... That guy in the corner of the room, that is there doing something always, maybe it is useful, but you are not noticing him... :)
What is the most surprising of everything, I have found a lot of people that are similar to me, and I have found them here, on decentralized networks! The place which introverts try to avoid... And all that people were struggling at the beginning, and those that have surpassed their fears and dive into content creation are some of the best in doing live streaming videos, inspiring vlogs, and motivational speeches...
Thank you for your valuable time,
~ph~
---
Music in video:
Growing Up by Scott Buckley https://soundcloud.com/scottbuckley
Creative Commons — Attribution 3.0 Unported — CC BY 3.0
---
▶️ DTube
▶️ BTFS