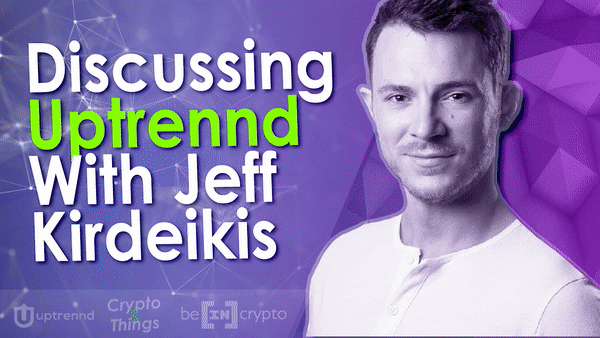 Let's talk about Uptrennd with Jeff Kirdeikis. He is the founder of Uptrennd which is a crypto-monetized social media platform that uses the 1UP token to reward users for their contributions
https://d.tube/#!/v/scottcbusiness/QmRLtTQFHTVd3DBNbwBKQPdjUszje9YtYDcuXdfTxZvi8T
If you'd like to get the latest updates and want to join the BeInCrypto trading community, check out their telegram at https://t.me/BeInCryptoCommunity
Their company is built around four foundational pillars of: distribution of wealth, freedom of speech, equality of opportunity, and data security. Uptrennd is the social media that puts you first.
"Your voice was meant to be heard, your time deserves to be valued, and your privacy has the right to be secure."
These are some of the questions we covered:
• Can you tell us a little bit about yourself?
• How and when did you originally get into cryptocurrency
• Can you give us a brief introduction to Uptrennd?
• What problem does Uptrennd solve?
• How did Uptrennd get its name and what was the original idea or motivation to start it?
• For people who are more familiar with delegated proof of stake platform like Steem or Hive, can you share Uptrennd's current approach to leveling and how you plan to introduce staking?
• What are the next big updates for Uptrennd to release soon or that are in the works?
• Where does Uptrennd fit in with other existing similar projects?
• Where do you see Uptrennd going in the next year? The next 5 years?
• What is the current userbase size and how is it growing?
• So where can everyone go to learn more about this?
Check out https://www.uptrennd.com/ for more information and to learn more about what they have to offer.