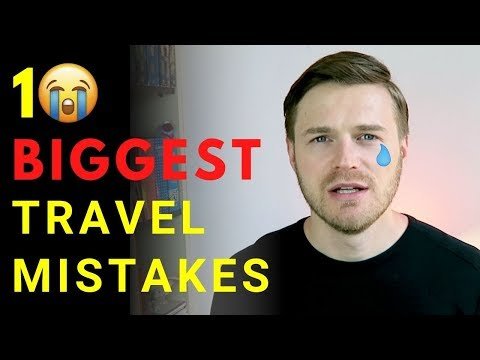 ---
Subscribe to http://bit.ly/TanbayTV While I'm grateful that I traveled the world before #COVID19 I'm sure there are many people who are stuck at home with wanderlust, so I made this video to give my best #traveltips for international travel, I also discuss what to do when traveling, the dont's, as well as some suggestions. Here are my #biggesttravelmistakes, to find out more about each mistake, watch the video above.
How to find the best flights - For a long time I had no idea how to actually look for the best flights, by 'best' I not only mean cheapest, but cheapest while still being convenient. There's an entire blog post written on how to find the cheapest flights here, this post includes a promotional discount code: https://www.travellingweasels.com/2019/04/kiwi-flights-promo-code-review.html
Sleeping at airports - This one is pretty obvious, don't sleep at airports!
Passport issues - Make sure your passport is up to date and that you have all the nesseccary travel documents (visa etc) to be allowed into the place you want to visit.