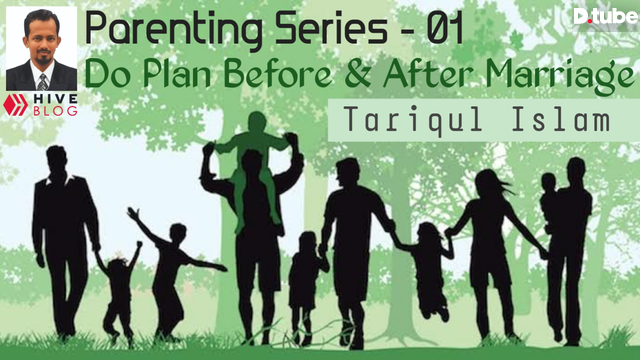 ---
This is a series vlog about parenting. By following this series, you may know about the role and reaction of the parents that should be expected at this New Era. It must be followed by each and every parents for the betterment of their child's mental health and natural growth. So subscribe me to get updates about this parenting series..
---
Parenting is now being very important thing and a major concern of urban life. A lot of parents feel different kinds of difficulties during parenting.
Time is being changed and due to the change of time, the methods and techniques of parenting is also being changed.
How will you take care of your baby now a days,at this New Era?- that is the question.
So I have initiated this video series about parenting to guide you some techniques and methods about parenting.
I think, if you follow this video series, you must be helped and get some ideas- How you should take care your baby.. what you should do and you shouldn't?
This is the first video of parenting series. Let's have the video and just follow the rules..
Be a good parent. Thank you very much.
---
▶️ DTube
▶️ BTFS