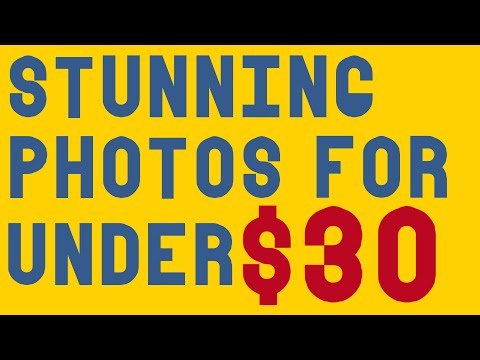 ---
Today I talk about photography! Yaah you heard right: I am talking about photography - or more a tiny partt of it! I "review" the Meike extension tubes for e-mount and what you can achieve by having them in your photography and videography arsenal. This kind of gear is available for many other mount options, manufacturers and price ranges but I guess they lead to similar results and are still an unexpensive little upgrade for your tools. You can find the tubes I use via this (affiliate) link: https://amzn.to/2yyJJxi
Note: This video is not sponsored and I talk as a rookie in photography and friend to you. But all I am saying here is based on my own research and practice. Feel free to correct me or suggest things if you have some tips for me!
Make sure to VOTE THE POLL I'll introduce on minute 2:41 !
background music for the example shots is from the amazing https://peakd.com/@lorenzopistolesi !
Various other stuff you can check out:
📸 main camera: https://amzn.to/34MKcYk
📸 vlogging lense: https://amzn.to/34LJElG
📸 second lense: https://amzn.to/2RSfxnh
🎤 main mic: https://amzn.to/2VzSIWo
🎤 wireless mic: https://amzn.to/3ay3xiC
🌐 My 360 cam: https://amzn.to/2RE5gKC
📸 My webcam: https://amzn.to/2NRB9y9
🎙️My desktop mic: https://amzn.to/3awoJW9
📸 IG: https://www.instagram.com/tibbifox
💬 TW: https://twitter.com/tibfox
💻 Hive: https://peakd.com/@tibfox/
📧 norman.fischer@gmail.com
🎁 support me via ethereum: 0xd3e33b3f5b421c45b0a5ec0ee7209f7e3777d994
☕ buy me a coffee: https://ko-fi.com/tibfox
---
▶️ DTube