Hello my Steemit friends. It's Friday once again. It's one of the most awaited day of the Week! It's time for the popular #MarketFriday tag hosted by @dswigle. This is an initiative I highly recommend you join or at least know more about. Just click on the link here and have a real cool Steemit experience you'll always look forward to.
Earlier this week my wife wanted to buy some pots and plant hangers for her garden. Knowing that plants and flowers are considered non-essential business, we wondered whether our regular garden store was open. So we passed by the place on our way home and guess what? It was open for business! Yay.

The place is located in the parking lot of one of the malls here in the city. There are several garden and nursery stalls and even a furniture shop here. Some stalls were open and some were closed. We visited those that were open and here's what's available for sale.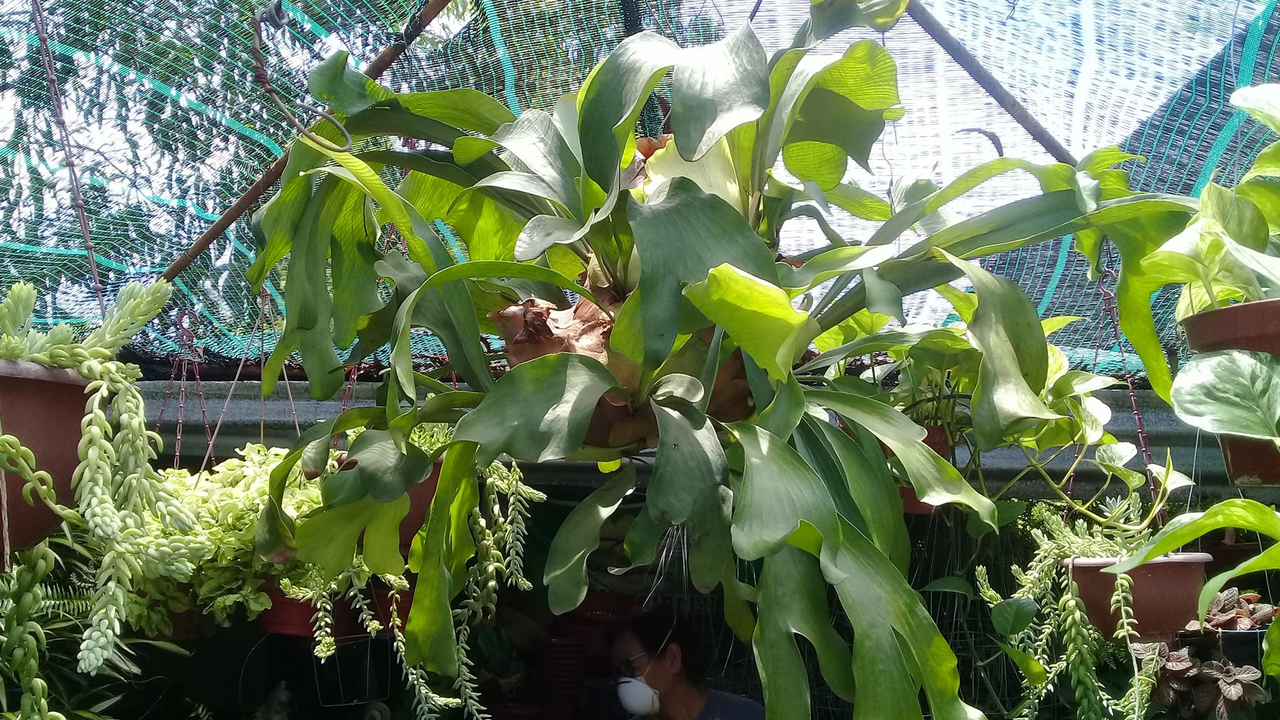 This looks so much like a staghorn fern but not of the regular kind. The fronds are sprawling in all directions unlike the ones we have where the fronds grow downwards and the main plant upwards.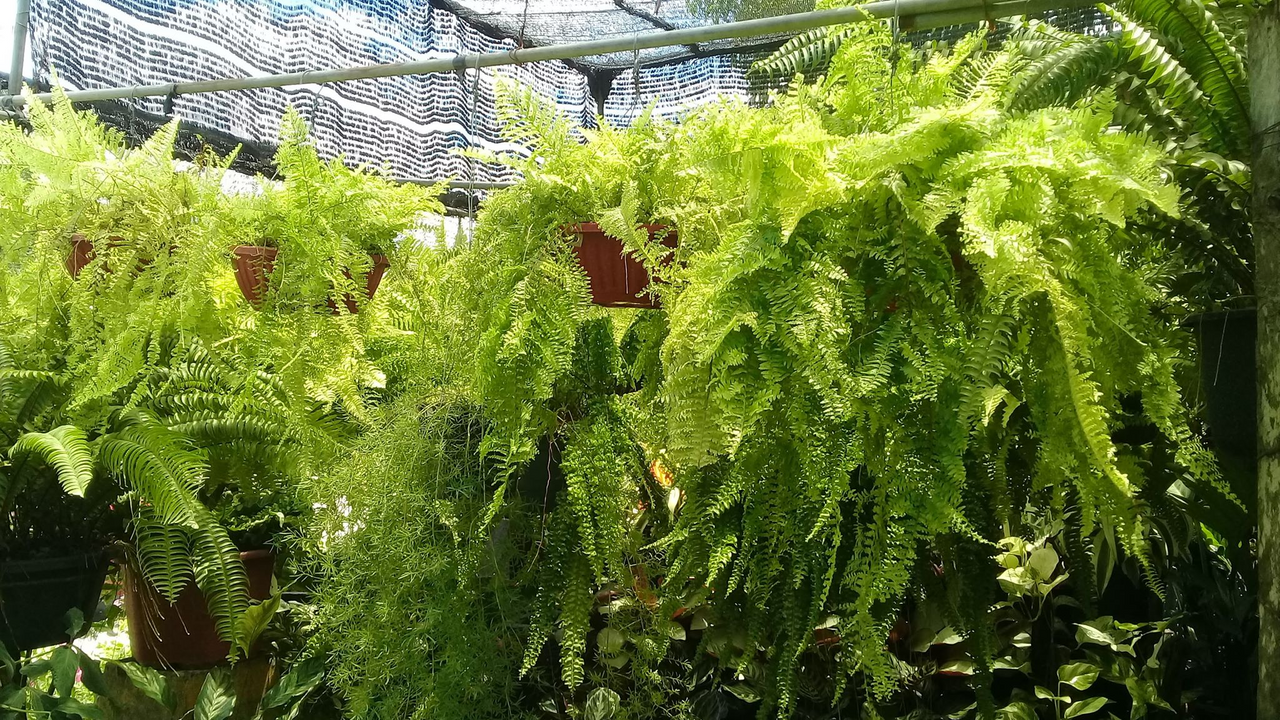 Different varieties of ferns.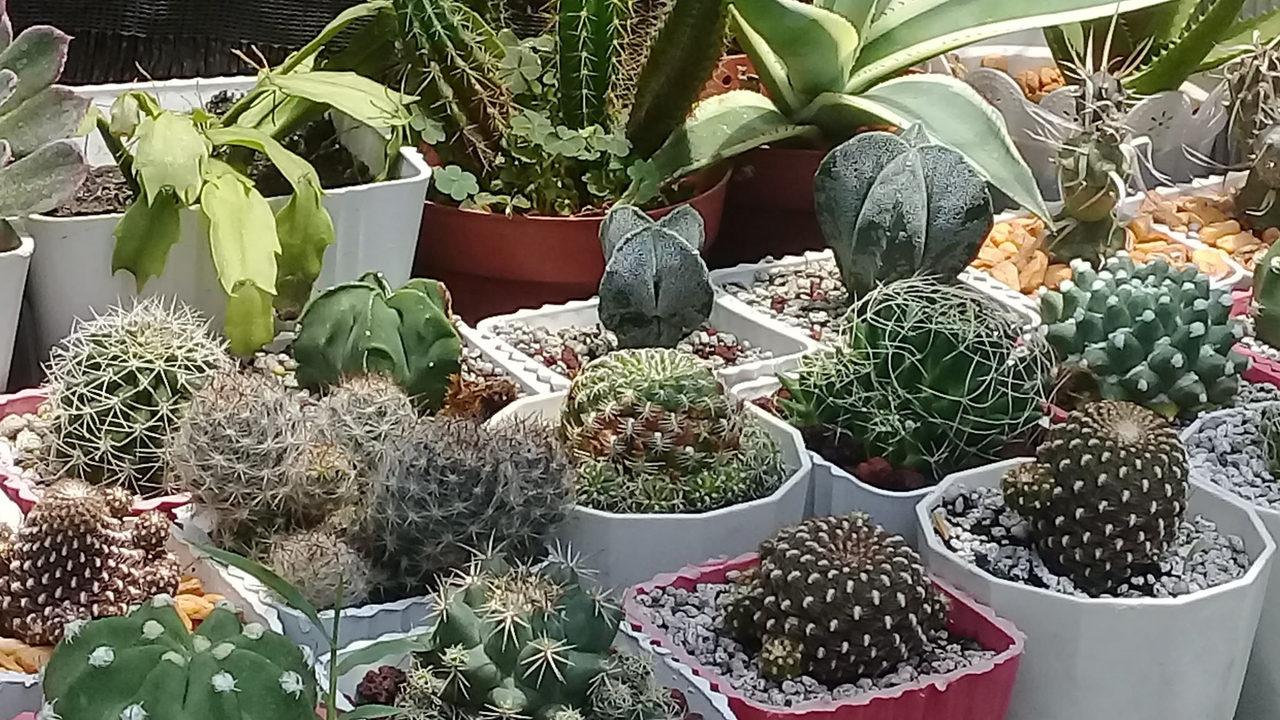 How about some cacti?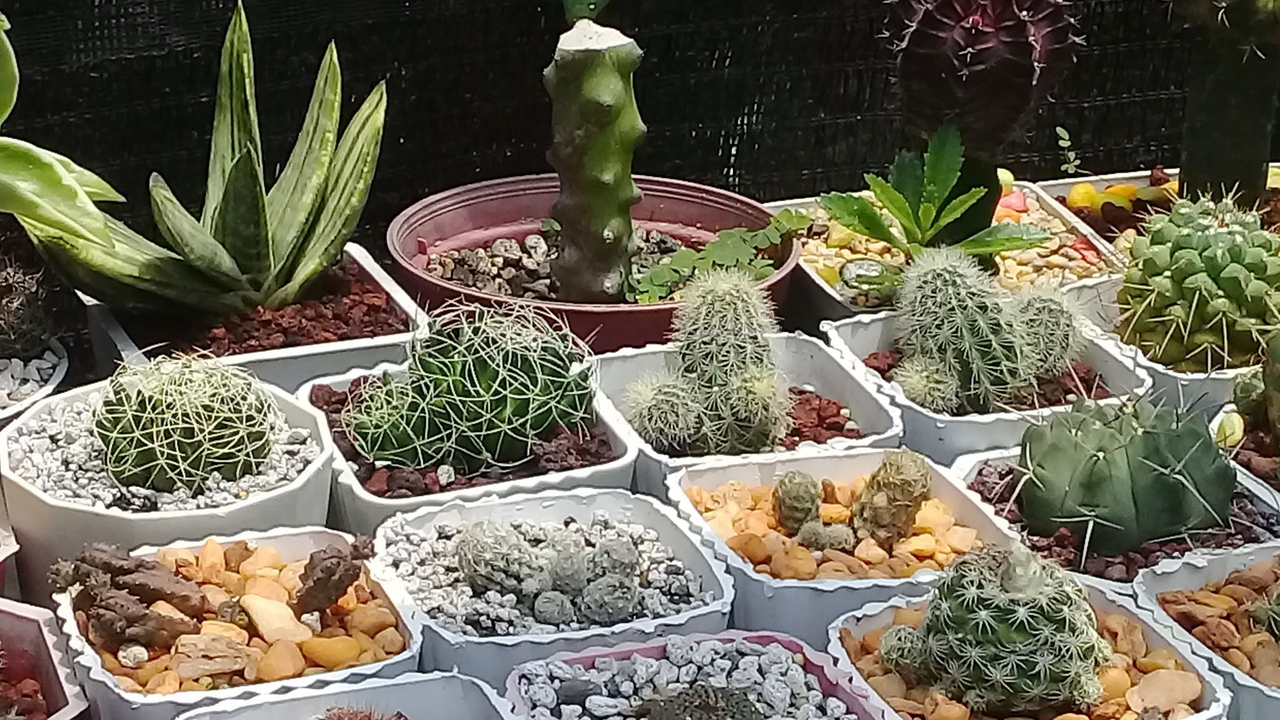 And more cacti?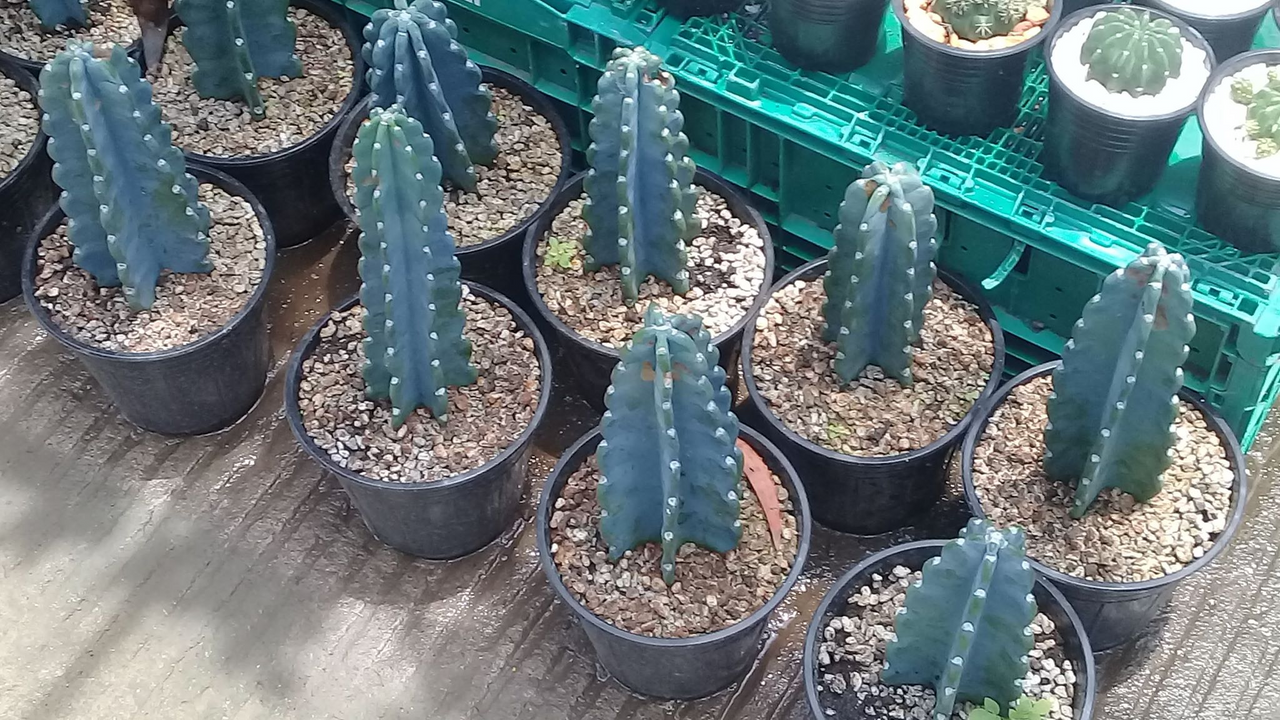 And some more still!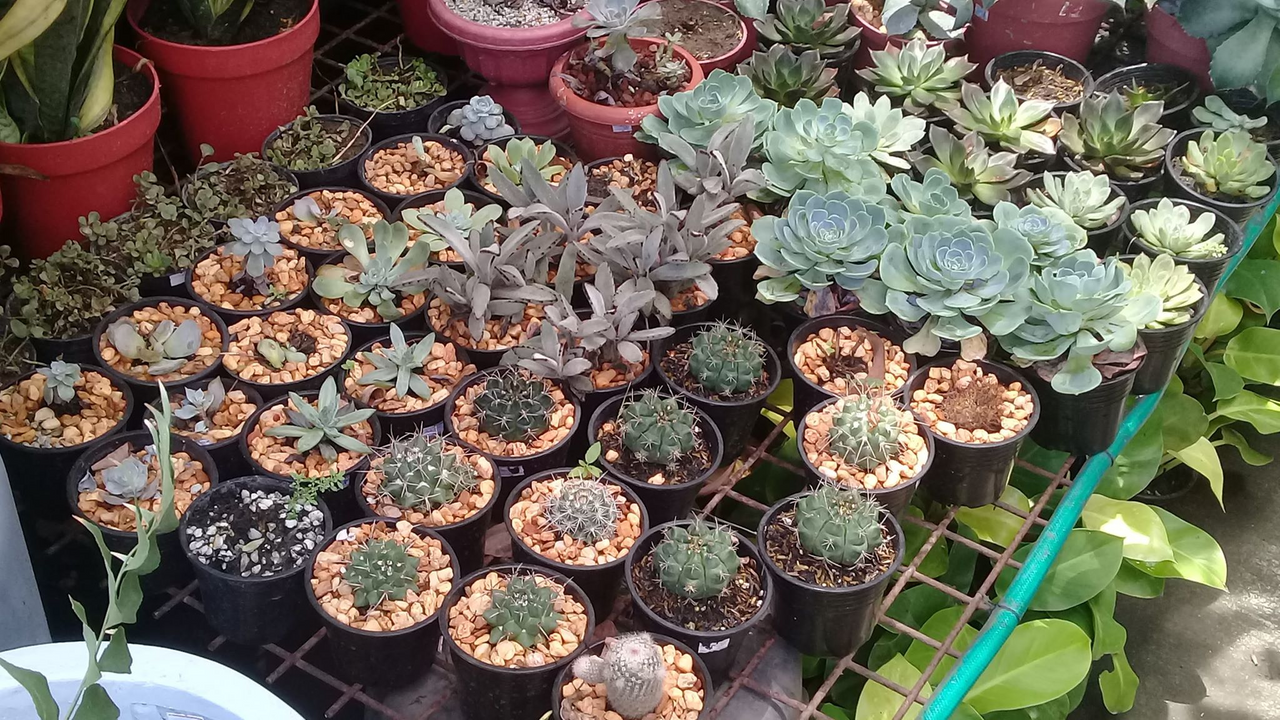 How about some succulents this time?

Or lucky heart plants (Hoya Kerii)?

You can also call them sweetheart plants.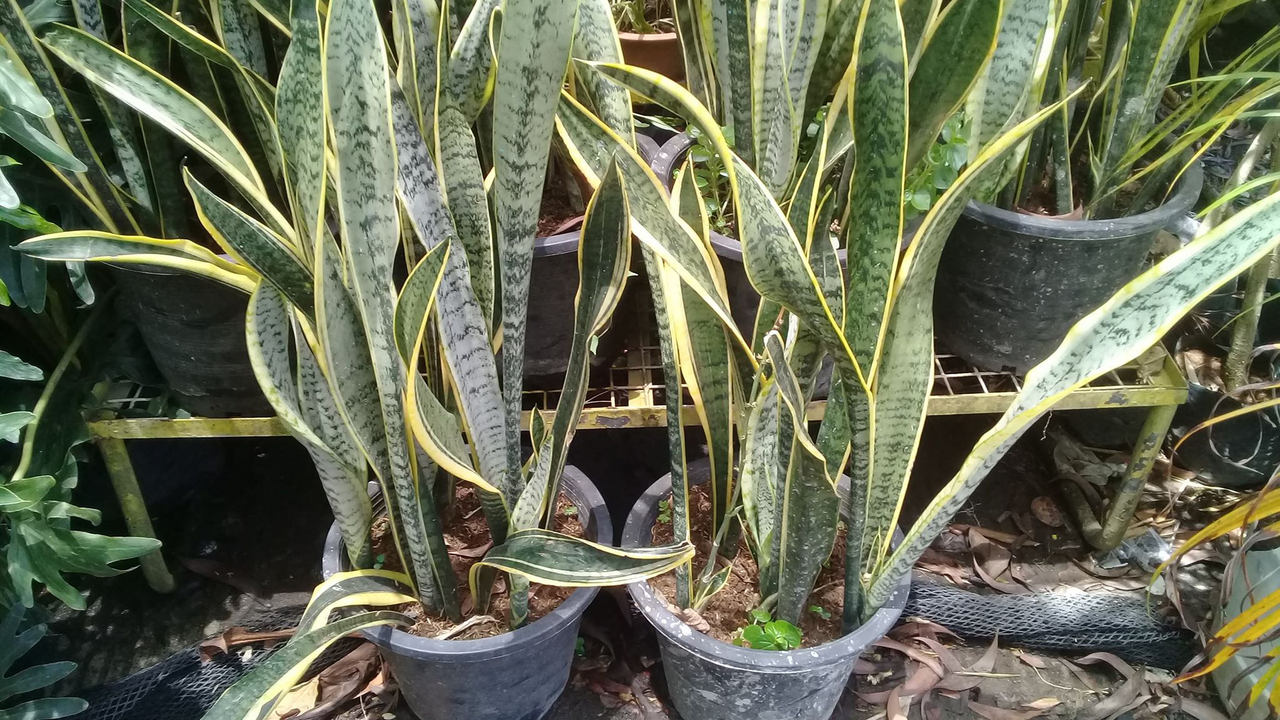 Sansevierias more particularly sword plant.
Scooting down towards the end of the place where the furniture shop was located.

How about some wooden dining set?

Or wooden sala set with some abstract driftwood art on the side.

Coffee table made out of accacia tree trunk?

Some seedlings. On the left coconuts and on the right a pomelo seedling.
Finally, my wife finishes up and shows me the hangers she bought. We also bought a sack of garden soil but no pots as the one she was looking for was not available.
All for now friends. Hope you enjoyed my post. Thanks for visiting. Next week, our quarantine rules will be downgraded and I expect more shops to open as will my mobility. That will make my sharing with you more exciting as more markets and stores will be operating and doing business. See you next week!
(All photos are mine.)