Hello Friends,
Greeting from me,
I hope you're all well and good and healthy. Next day will be Ganesha Chaturthi big
@festival
in Maharashtra and all over india so may be all are busy for decoration.
Today i woke up early morning at 8 am and started my routine activities like oral hygiene and took bath with cold water. The wine was very cold so i bath very fastly. Then i taken tea and breakfast around 9 am. After breakfast my friends call me for our new friend's birthday celebration.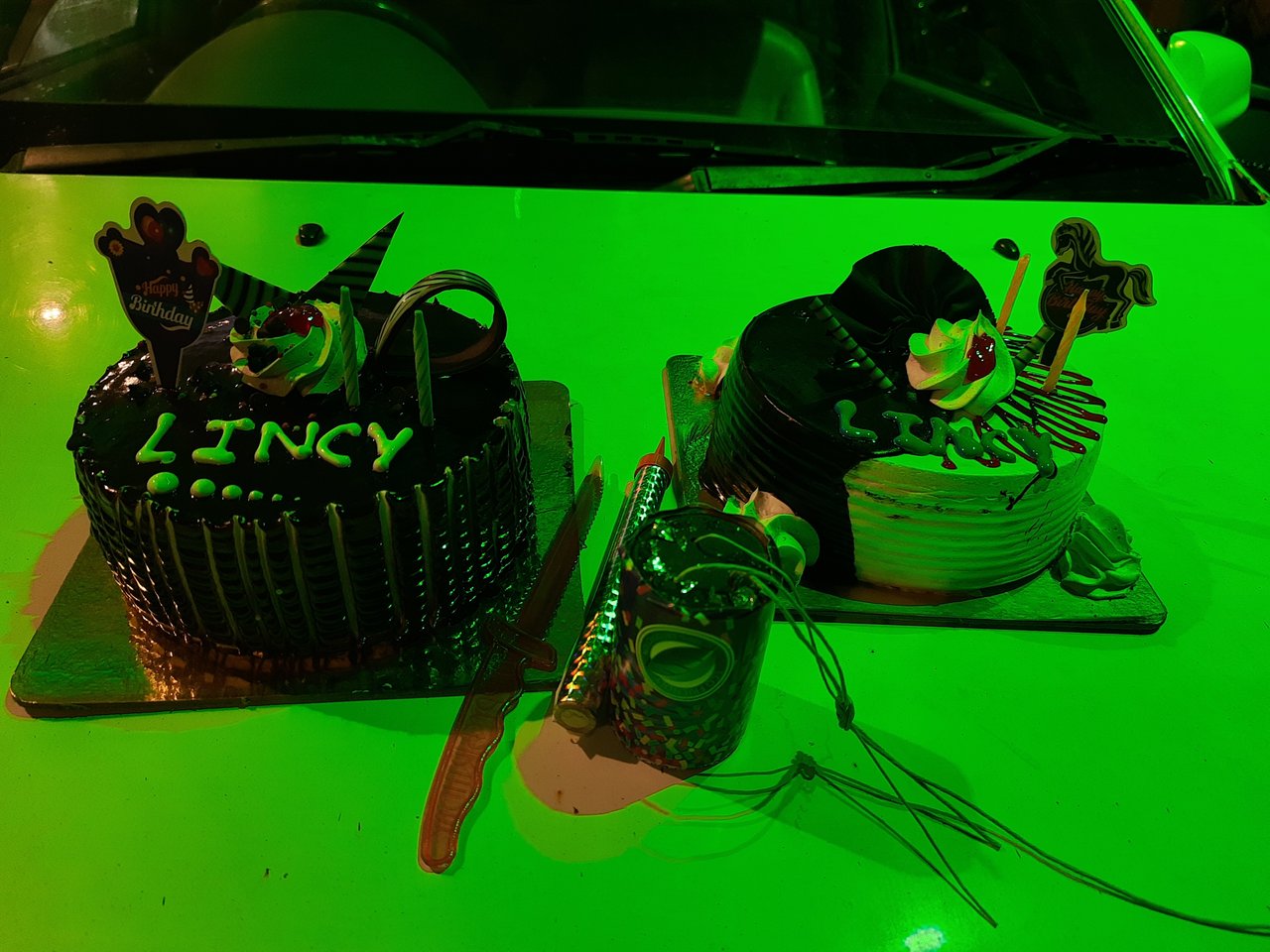 Then we planned for celebration, actually I did not know about her birthday because she is new arrived in our hospital. Her name is Miss LINCY. So after planning read cleaned my room. At that time i was in my village so ready for hospital for evening shift and mom made me special karela's sabji and makka's roti. So i taken my lunch at 12 pm. The test of kerela is so Bitter but i like it. I also liked the bitter dish of my mother's hand.
![20210908_103944.jpg](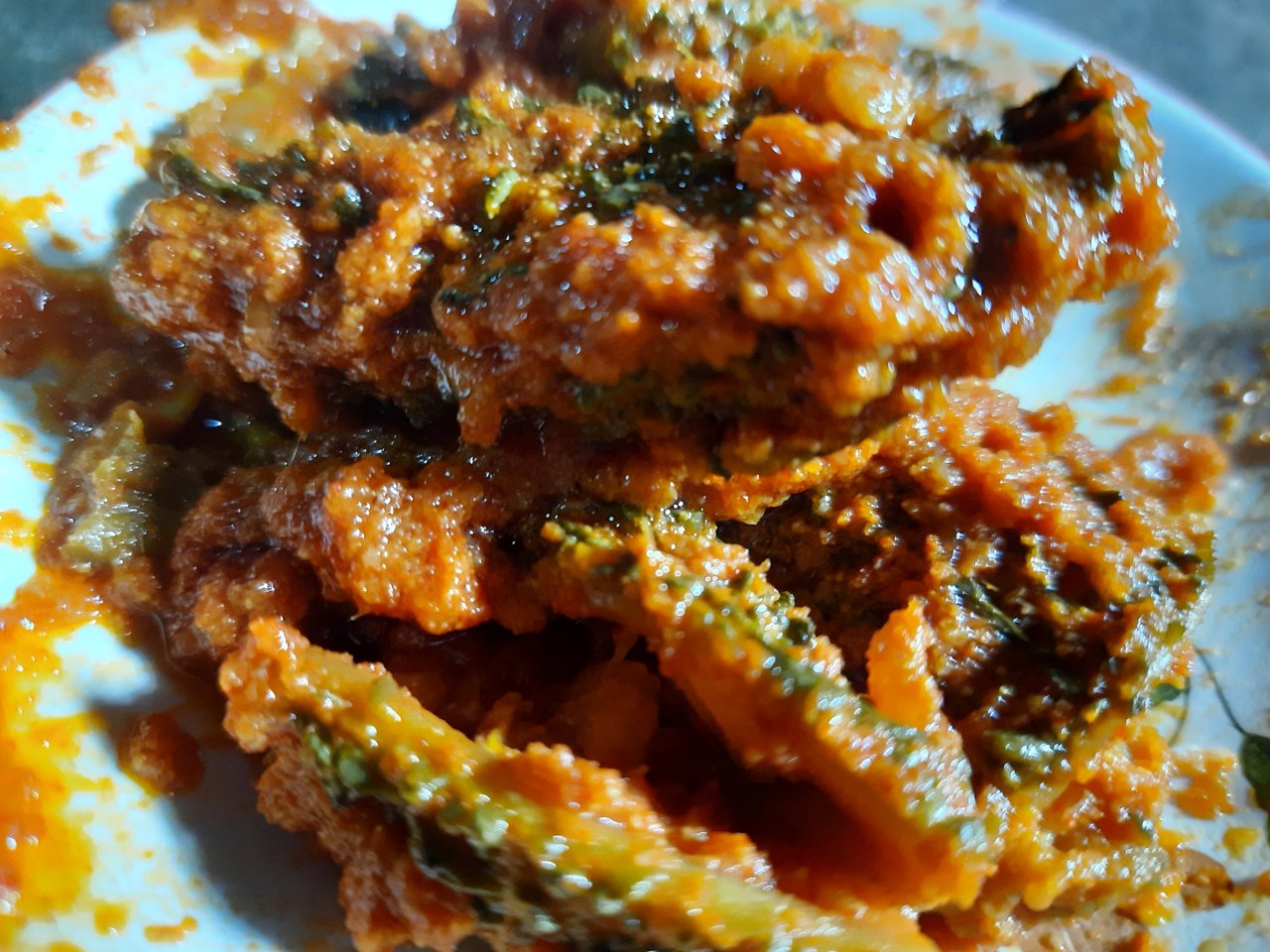 )
After lunch i left for went to go to hospital and i reached at Vadodara city around 01:30 pm, there is so traffic but the weather is clear. fortunately i reached without and problem at hospital. the staff was very happy after looked me, because i was on leave from 3 days. Then i taken over from them and relived them.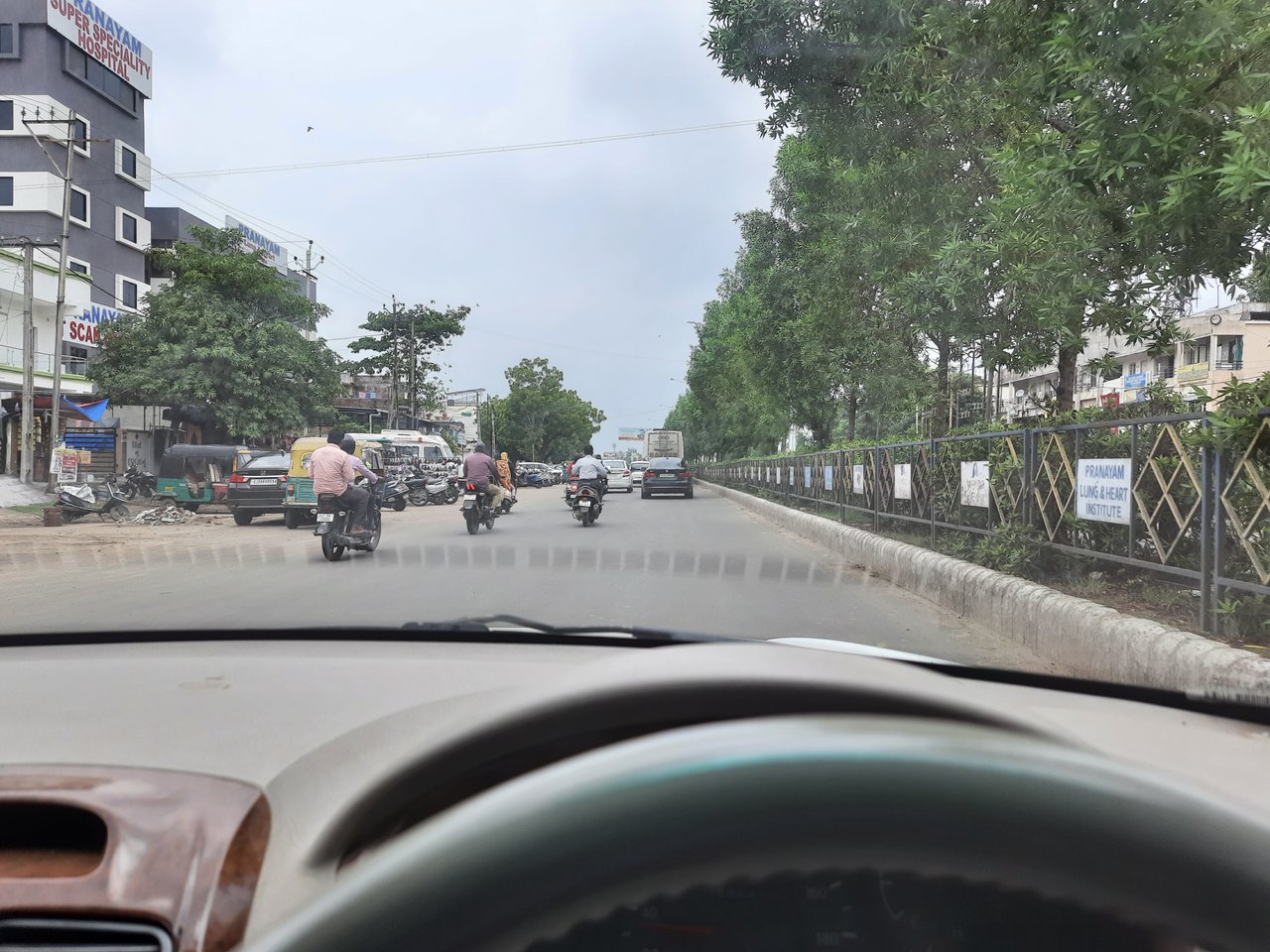 The evening duty is relaxed, total 12 patient arrived so their was not bed. During free time we taken lot of enjoy with jox and games like ludo.
Then at 8 pm the night staff arrived in department and they taken over from us. They were so happy because we shifted to all patient in ward and Intensive Care Unit. So they have not any patient and not any load. We had also fun with them and talked about current day patients and fun. Then i left from hospital for went to go to birthday celebration.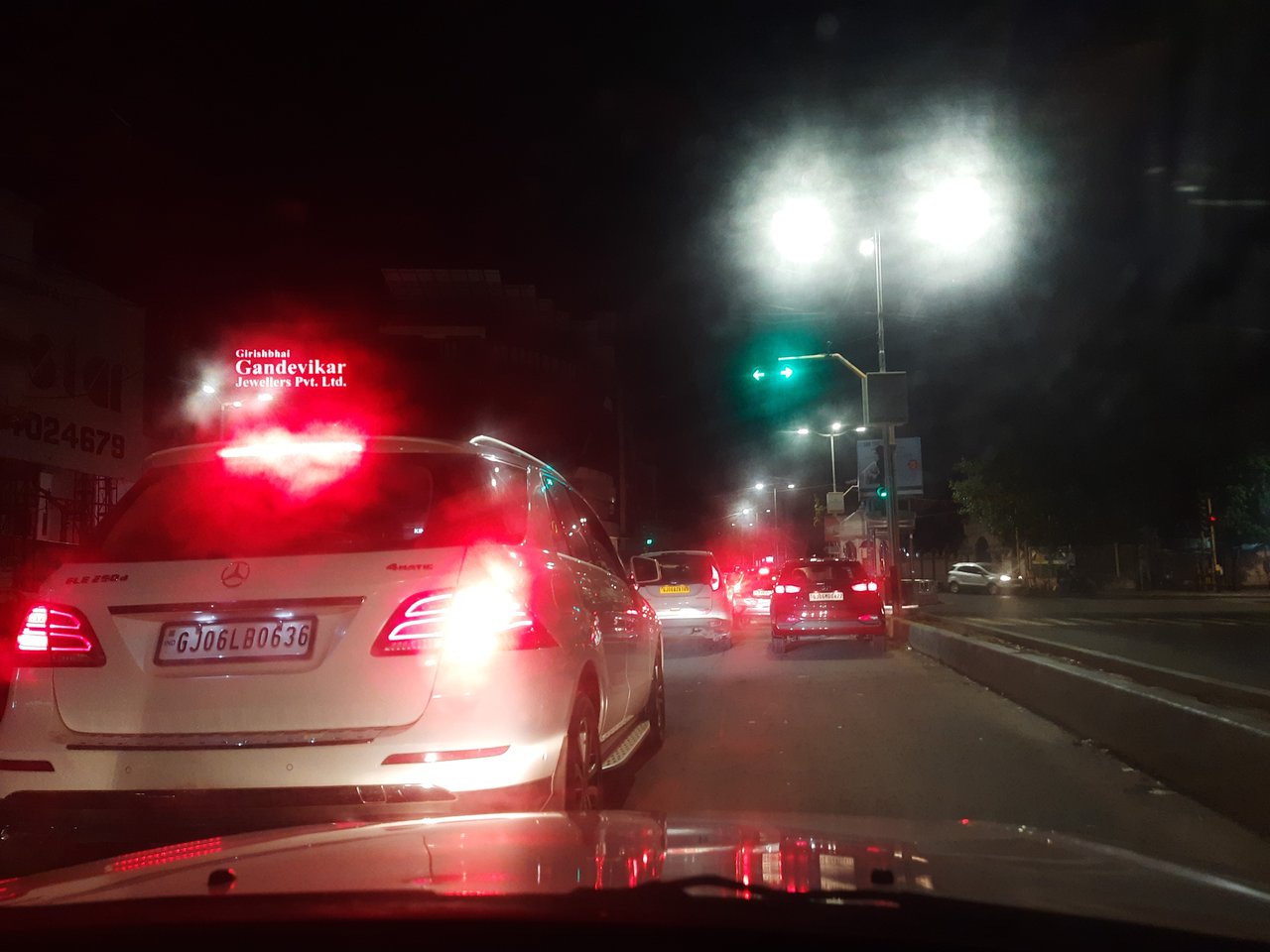 When in arrived from hospital so my friend call me about our planning so i was got at Lincy's home and picked from her's home. As per plan around 9 pm we reached at AKOTA BRIDGE.We decided akota bridge because it is a most famous place of out vadodara for birthday celebration, ceremony, function and racing and specially for lover couple. Then we surprisingly wishing her and cut her cake. She was very happy and giving us thanks and we are also happy because she arrived from Kerala only for her medical practice not for salary and no any relatives living in Gujarat of her. She was Cried with joy also she say only we are her family. Here some images of our birthday celebration,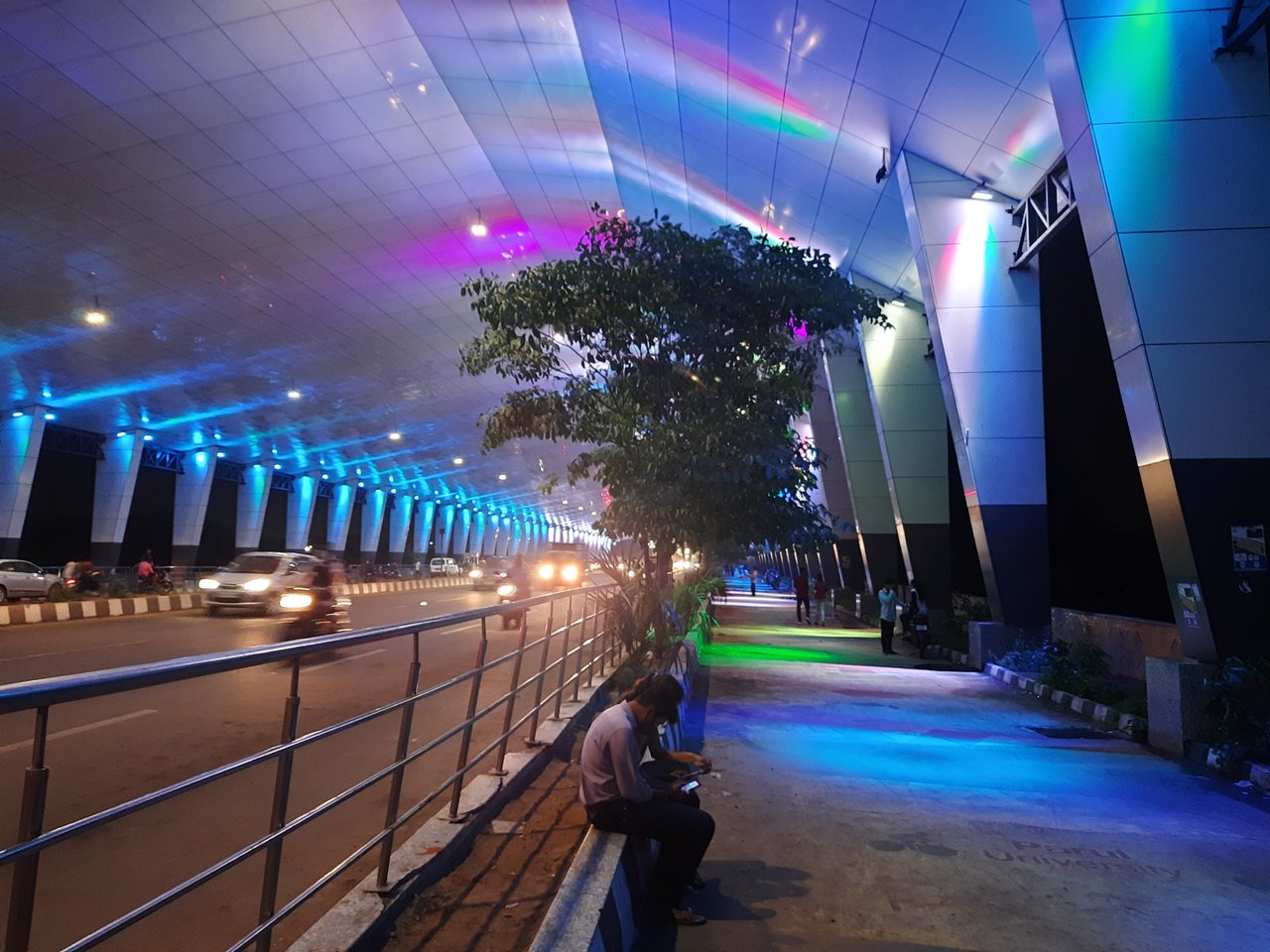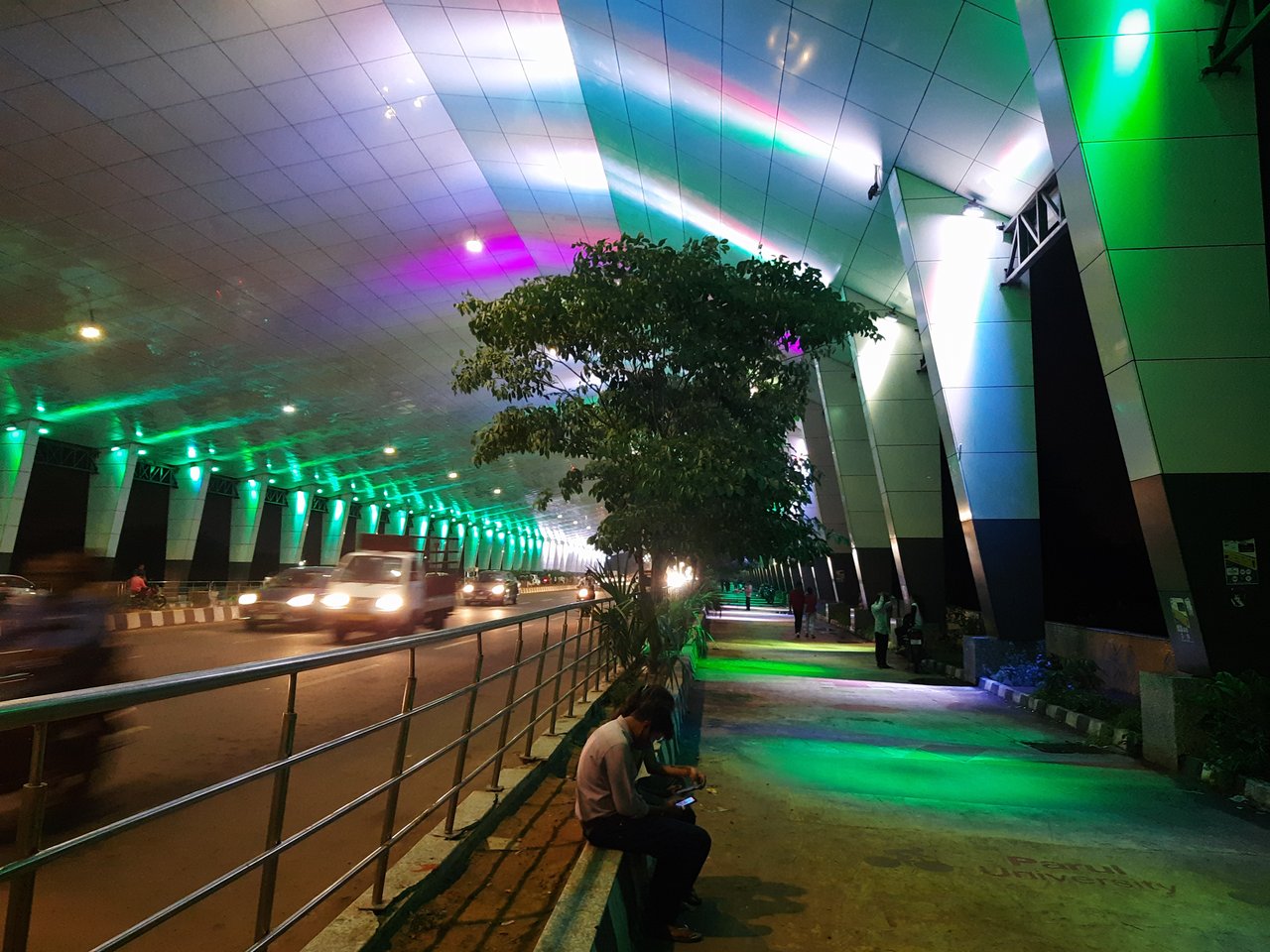 THE AKOTA BRIDGE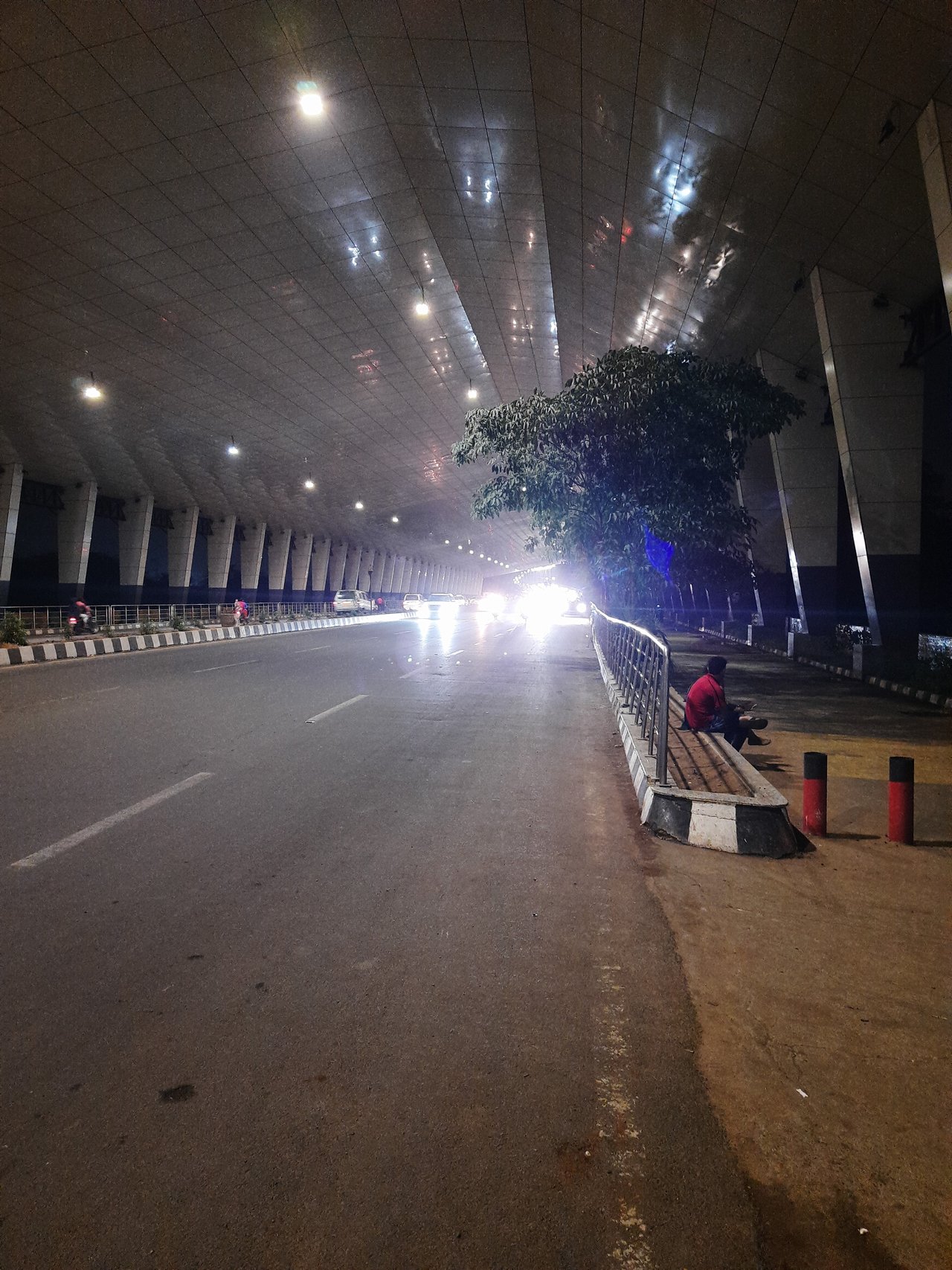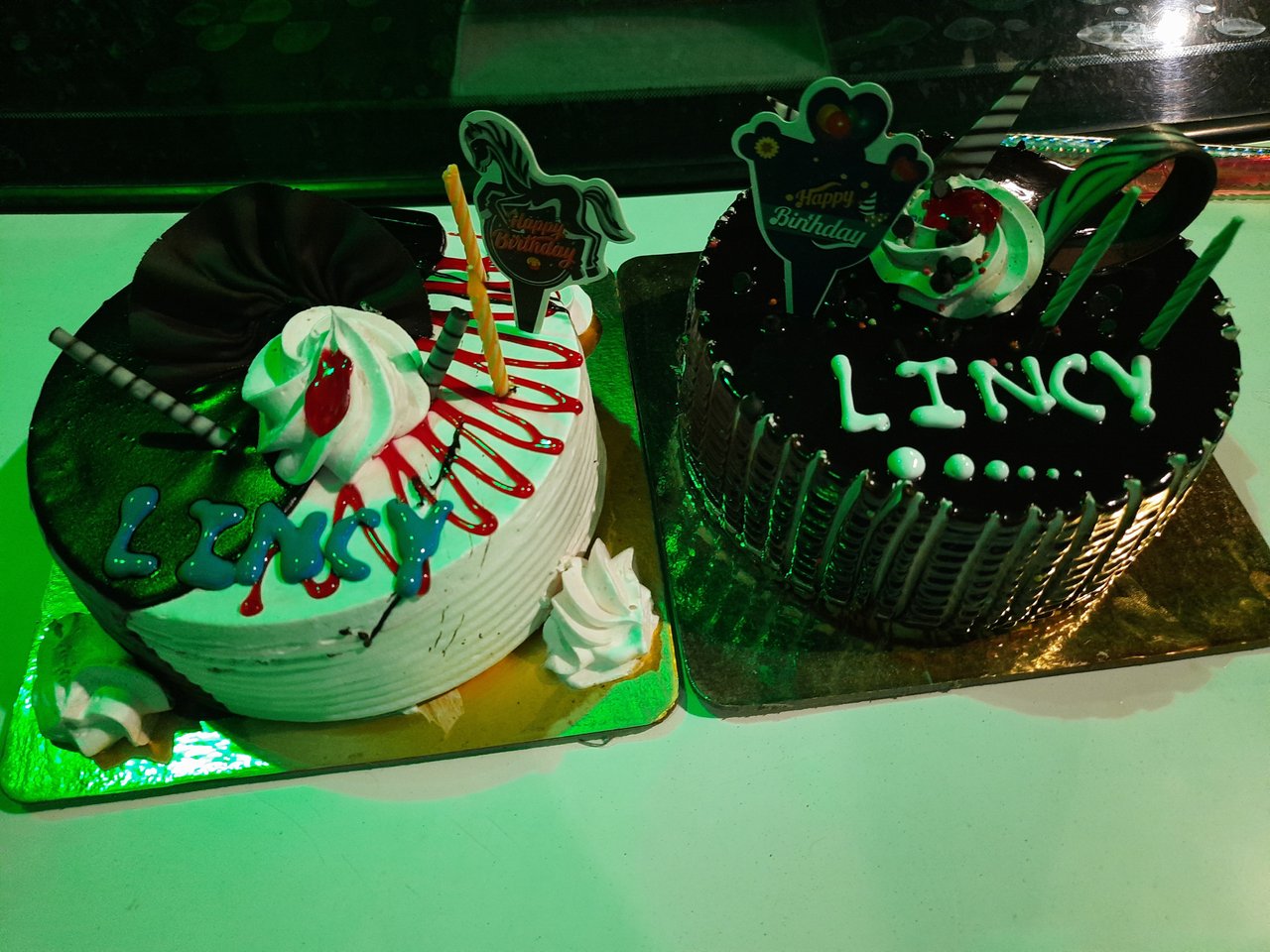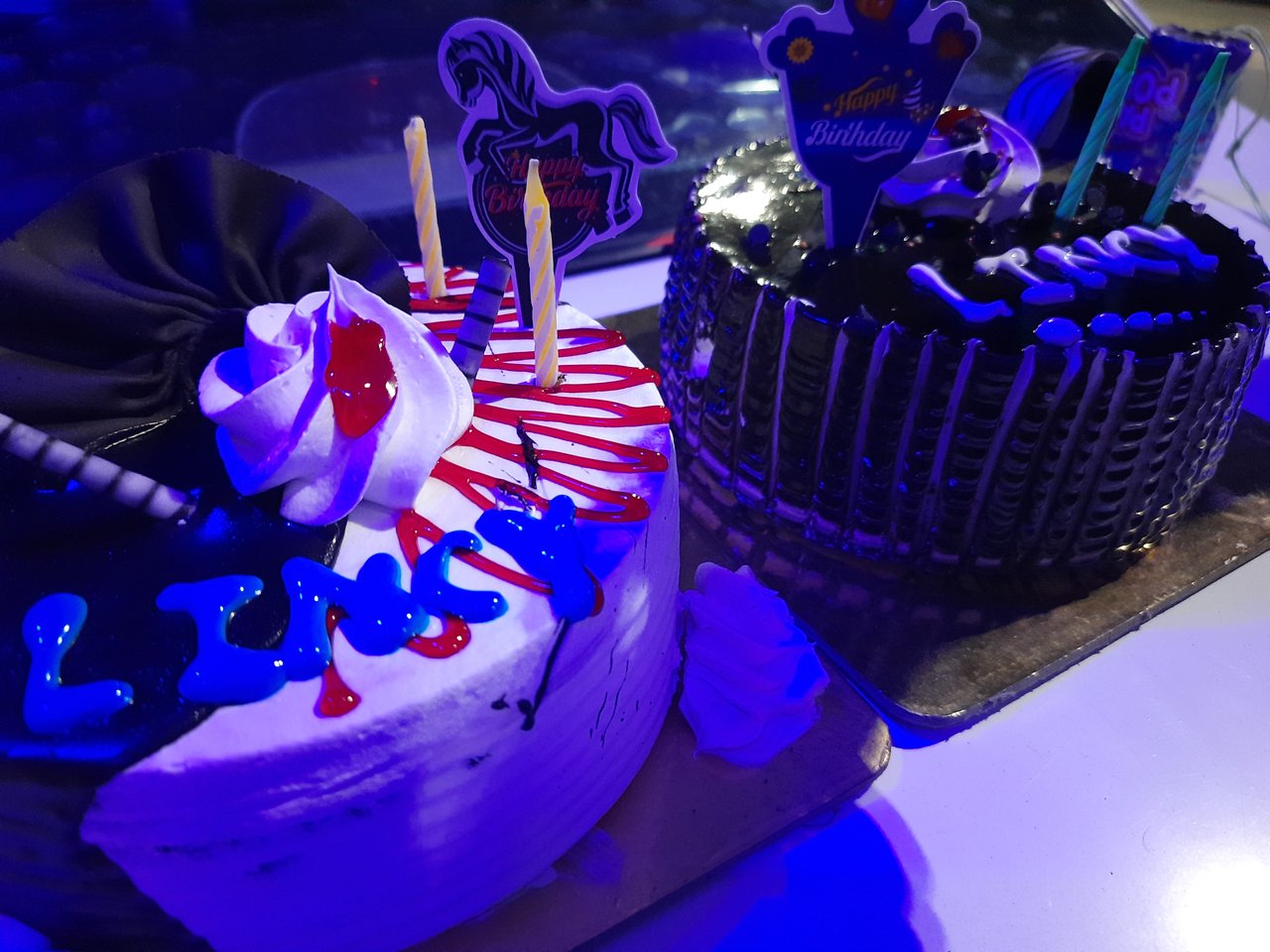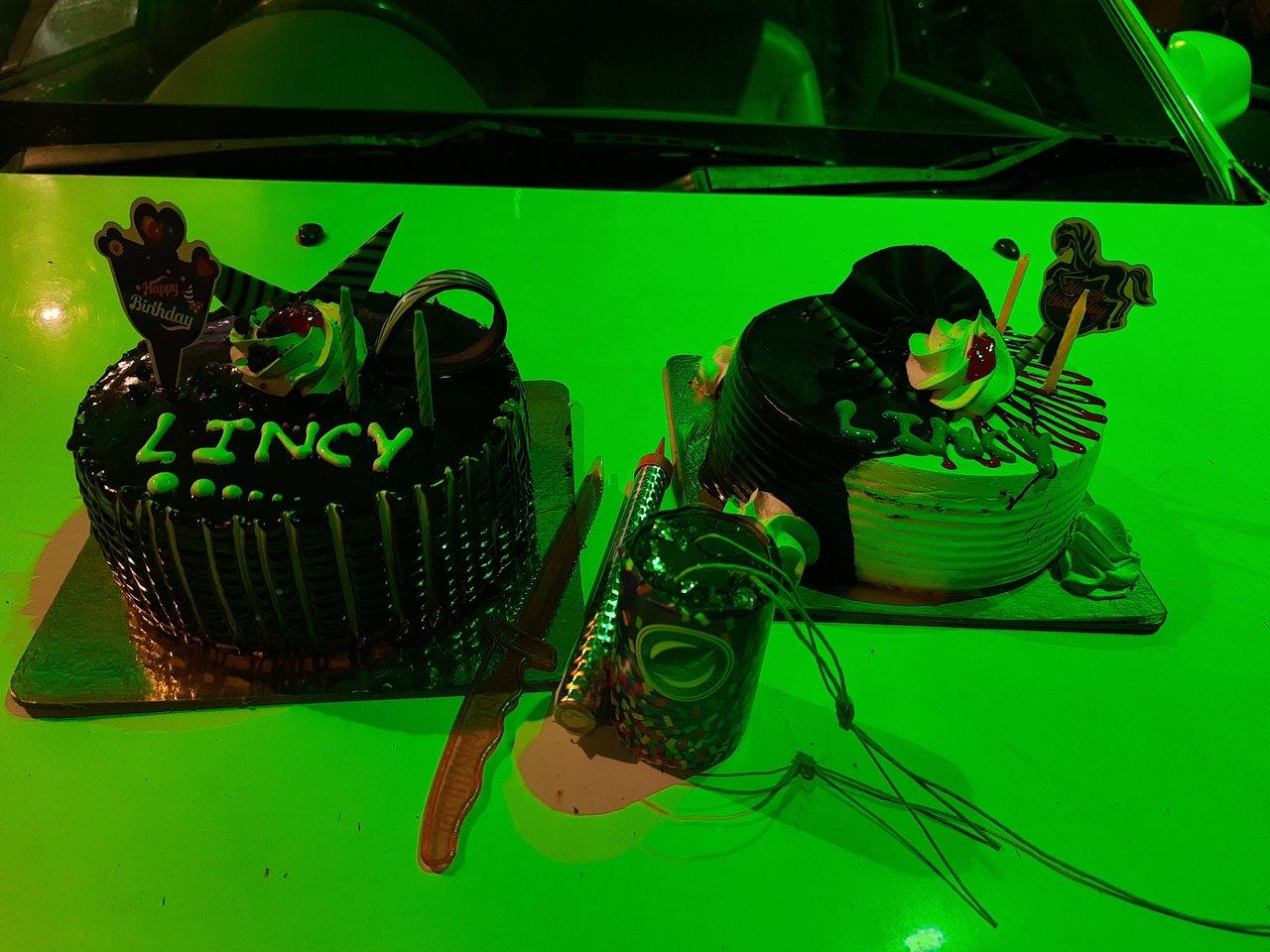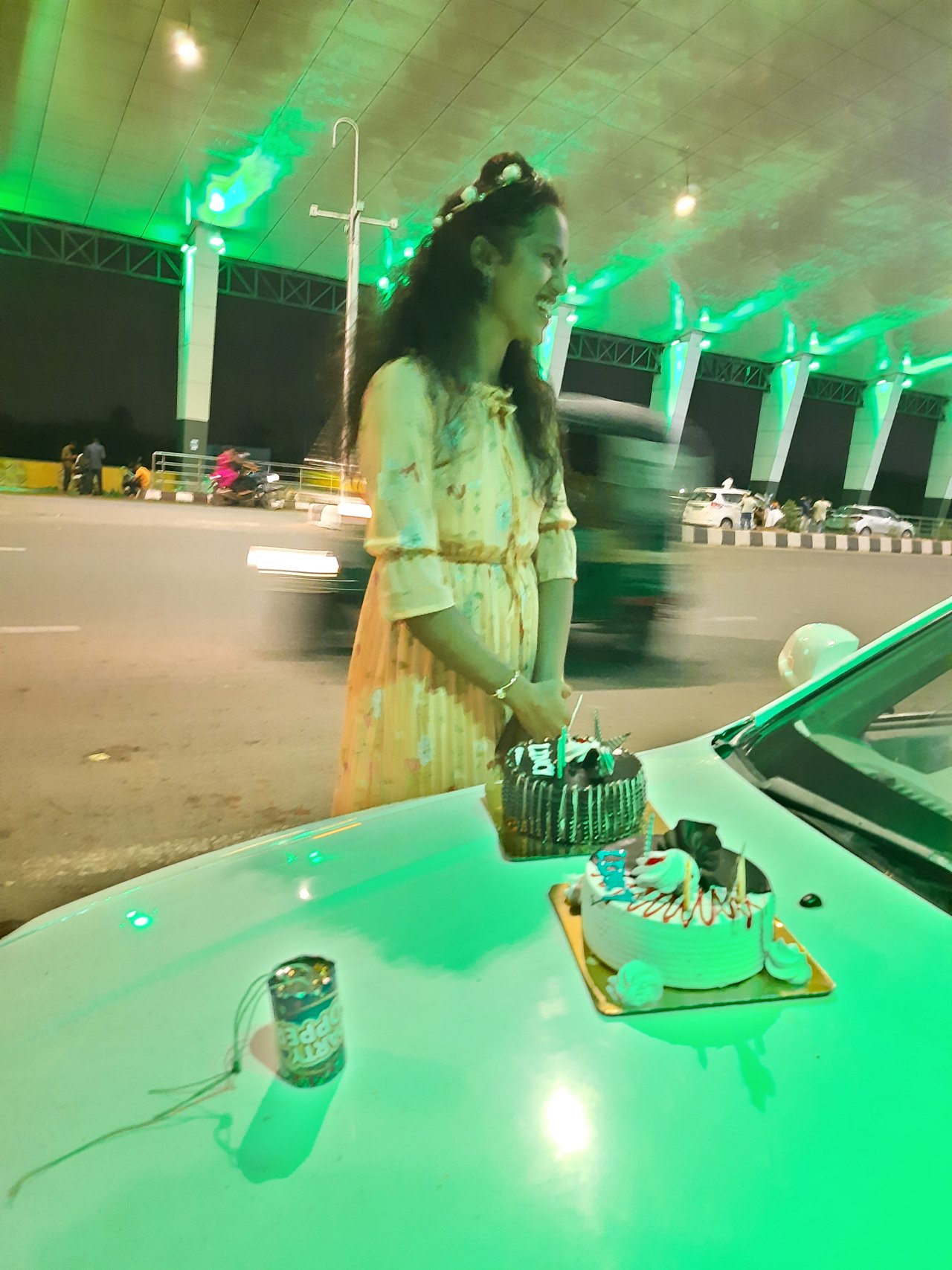 she is lincy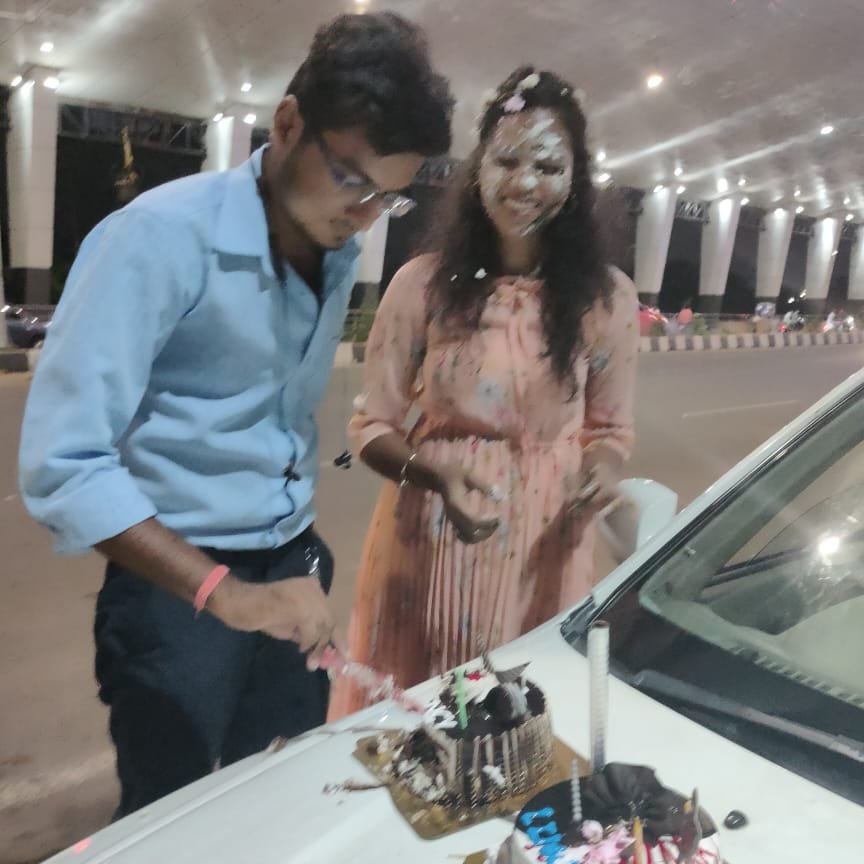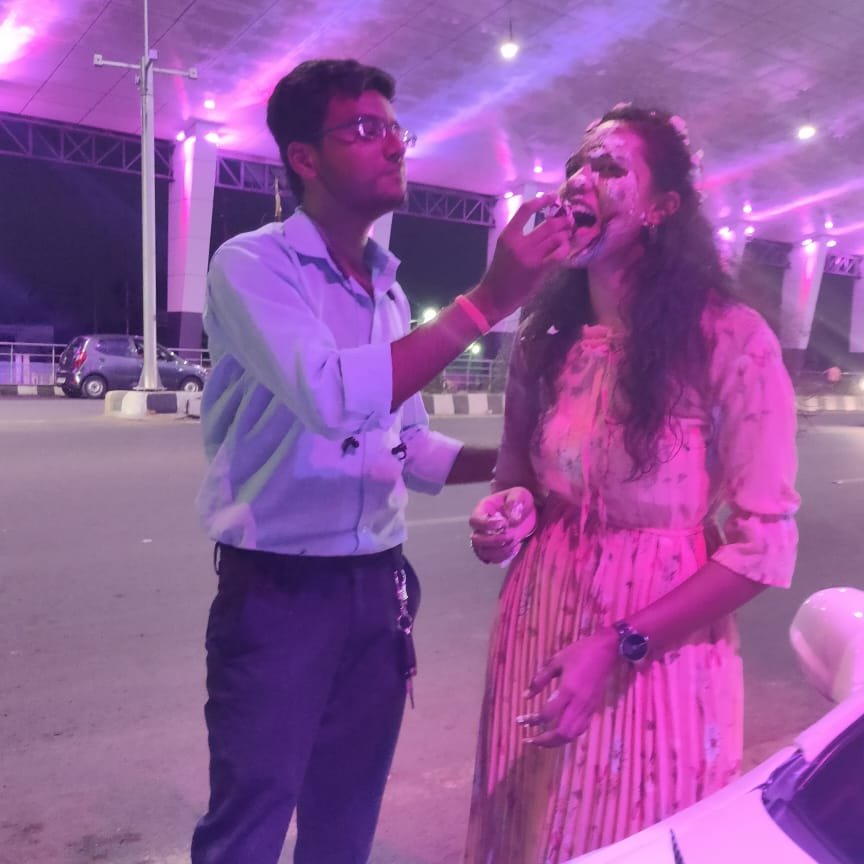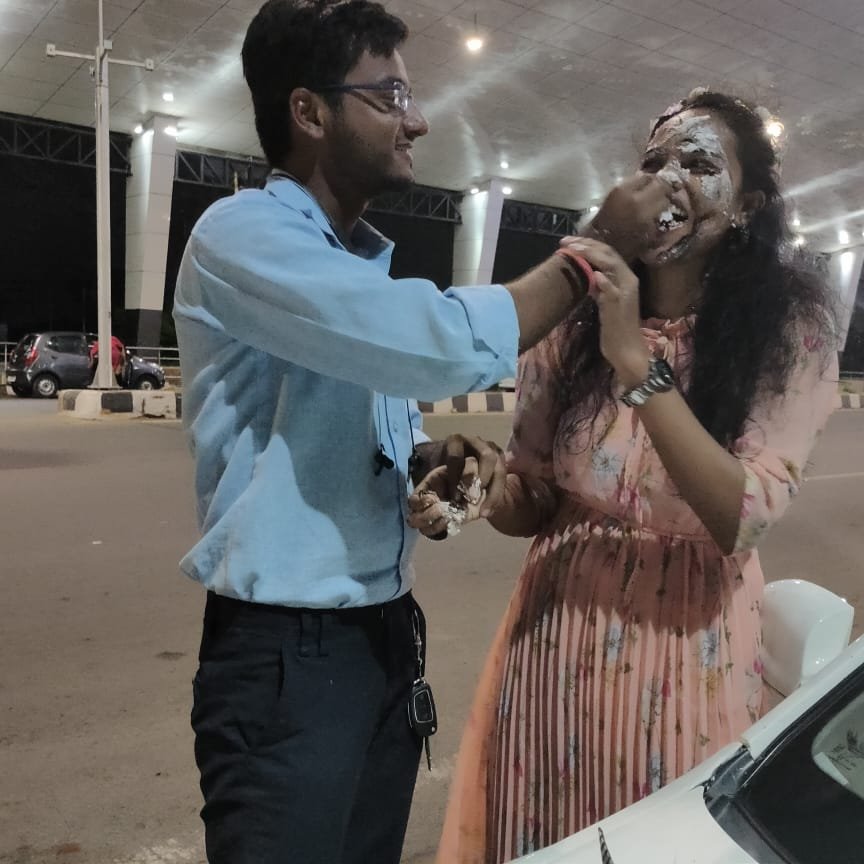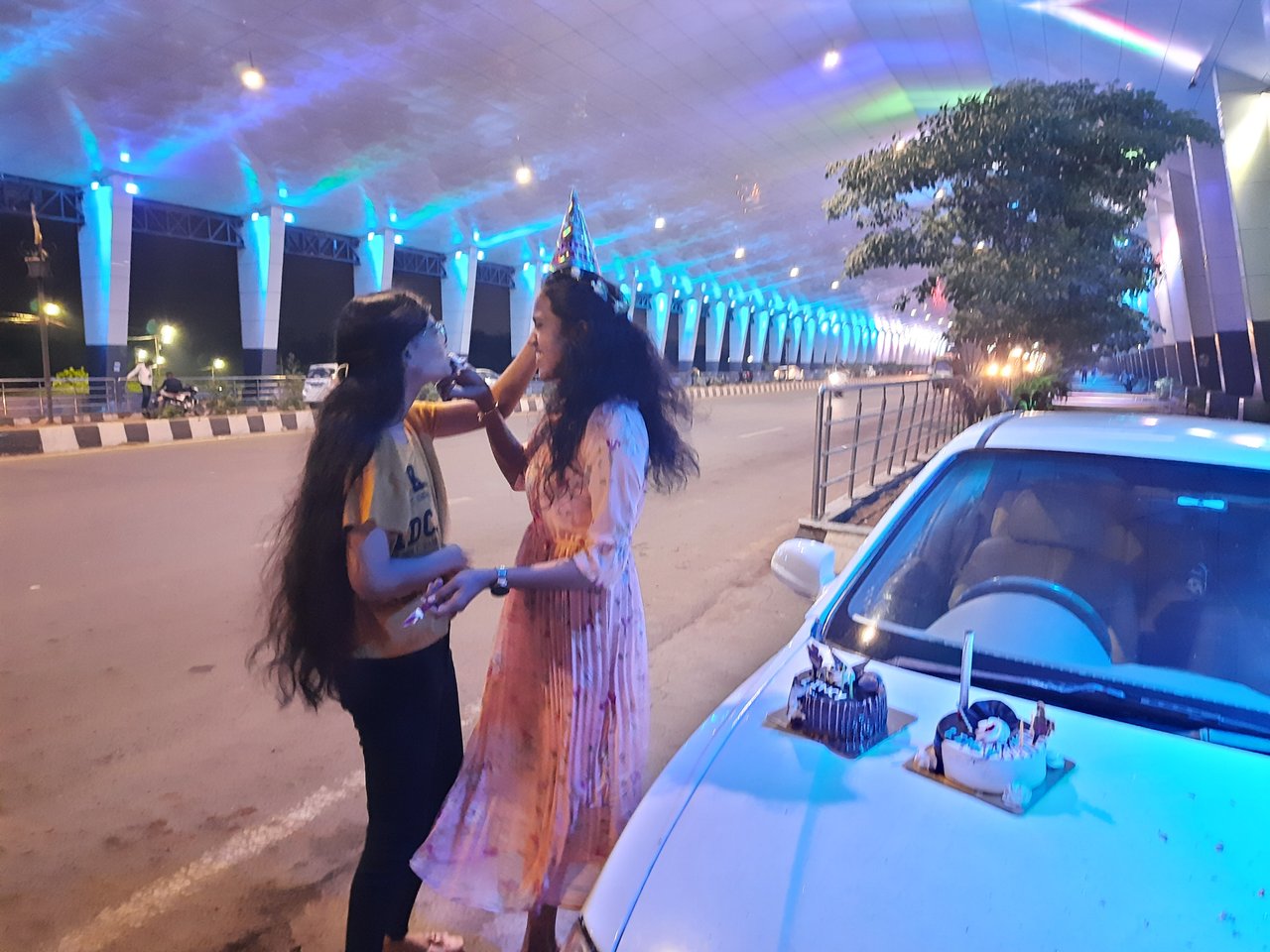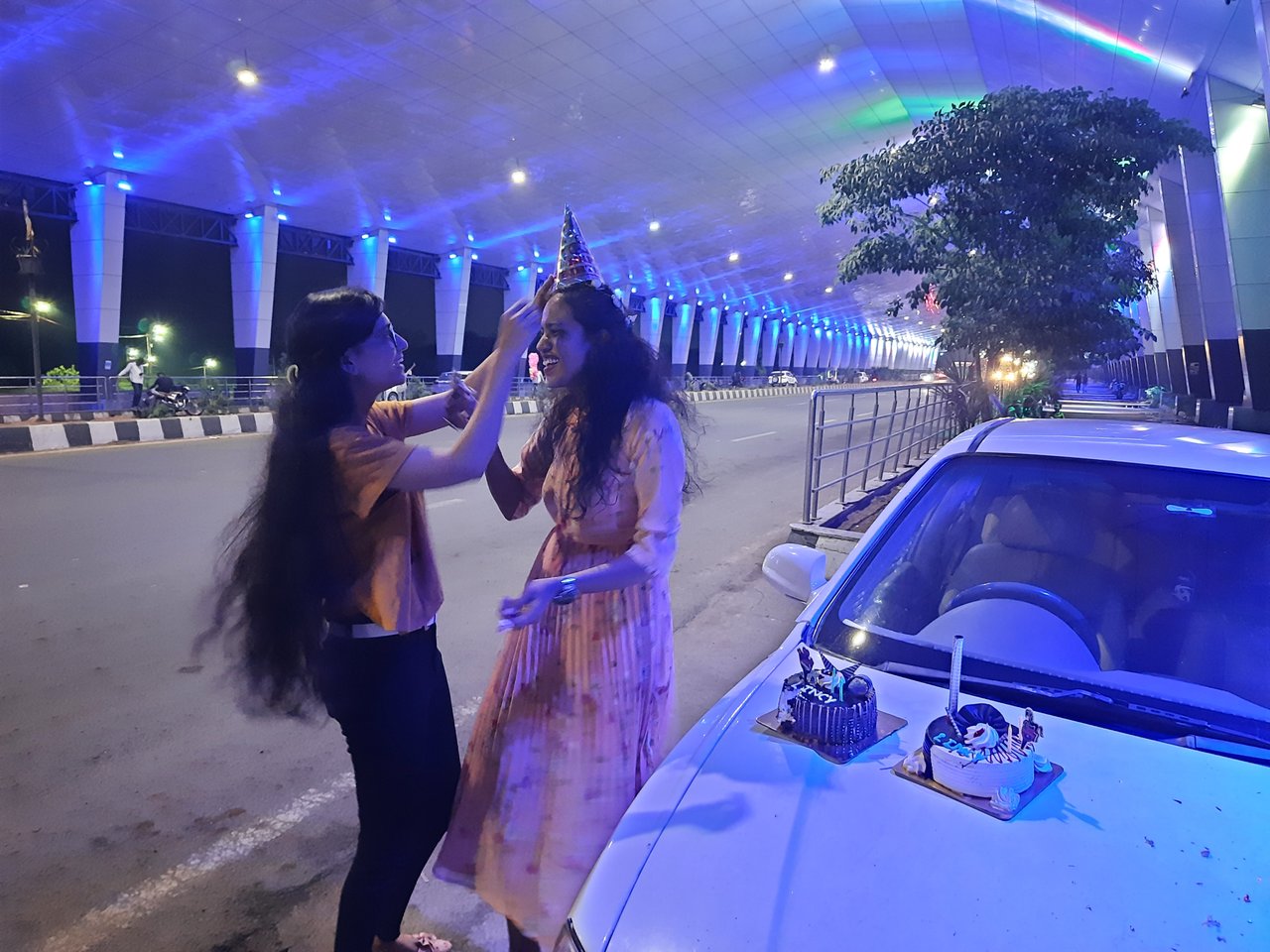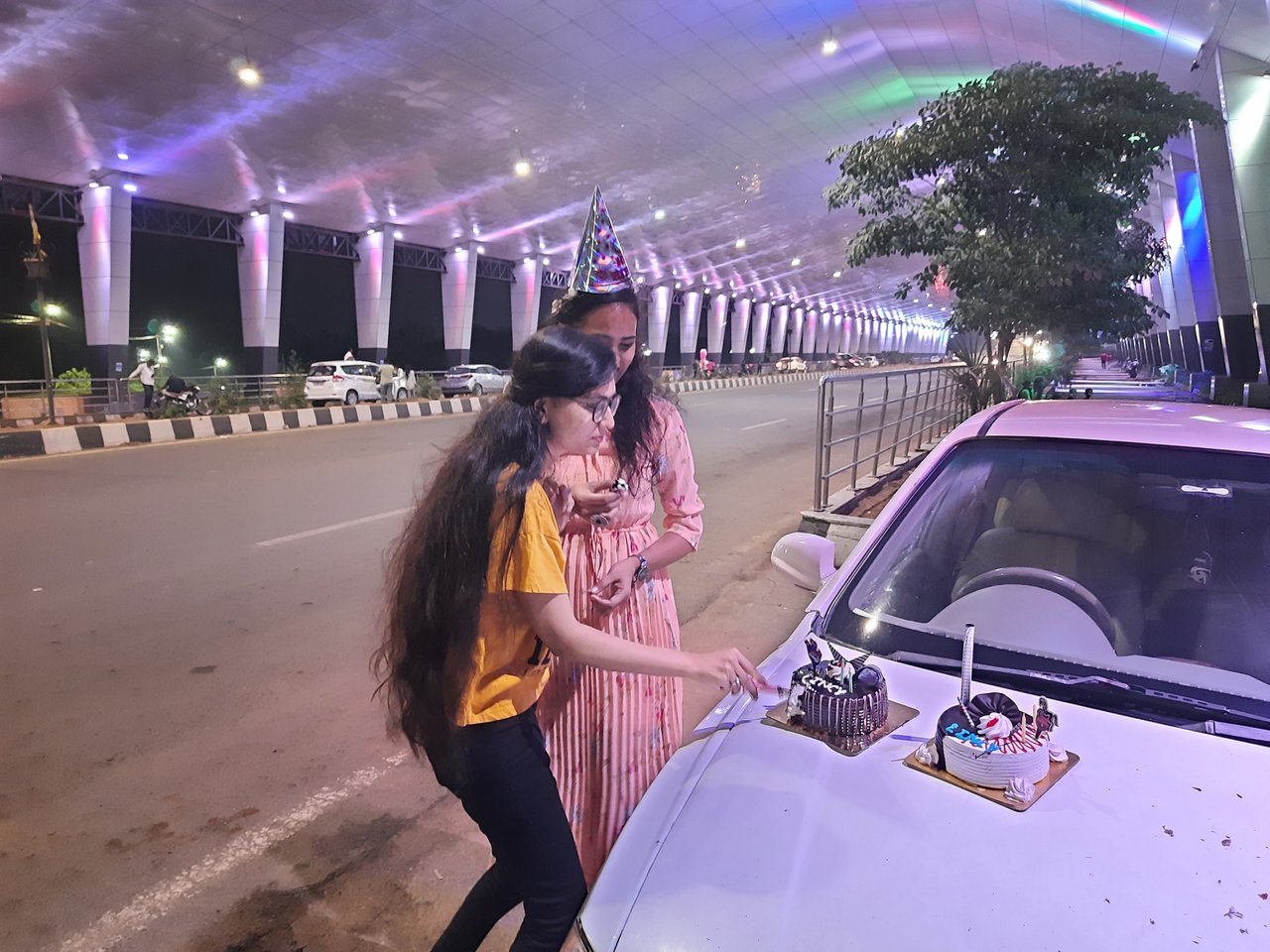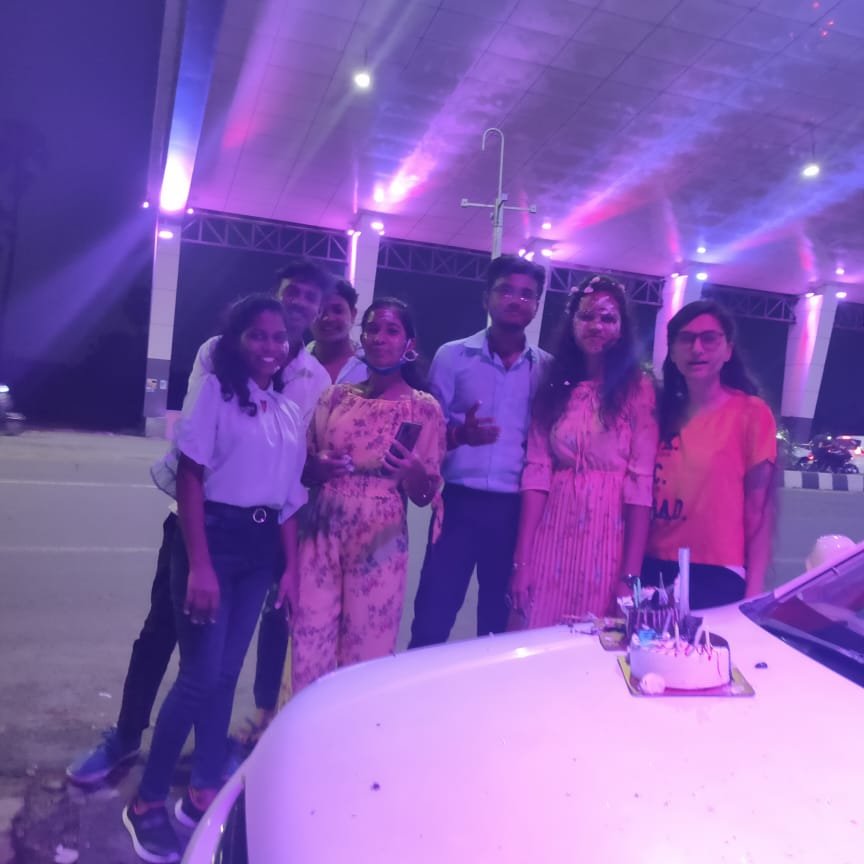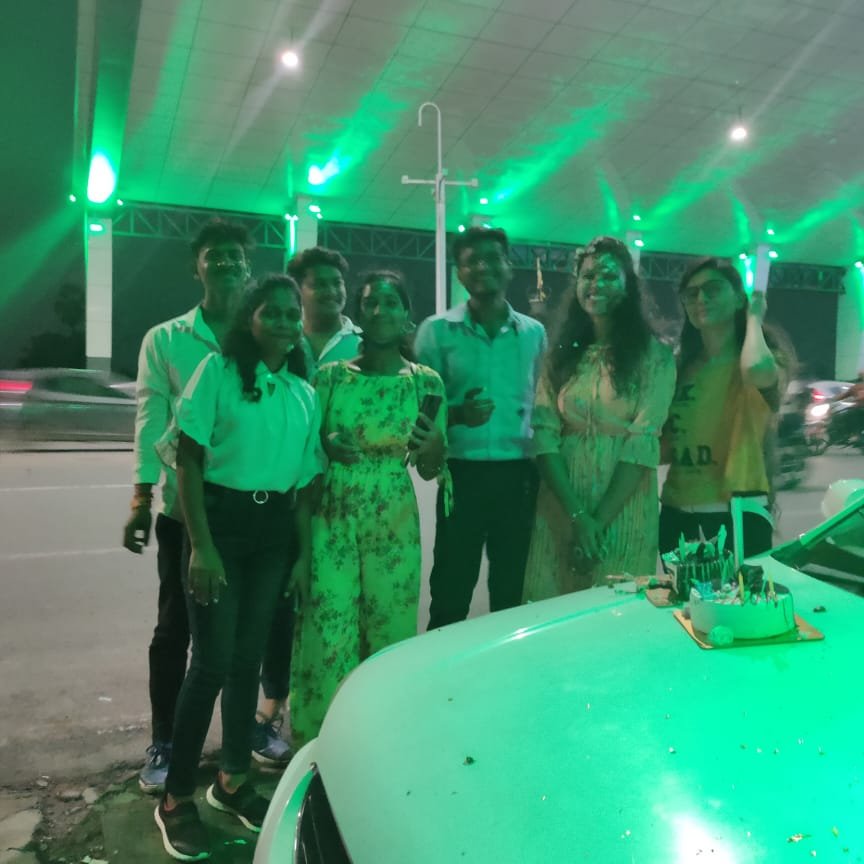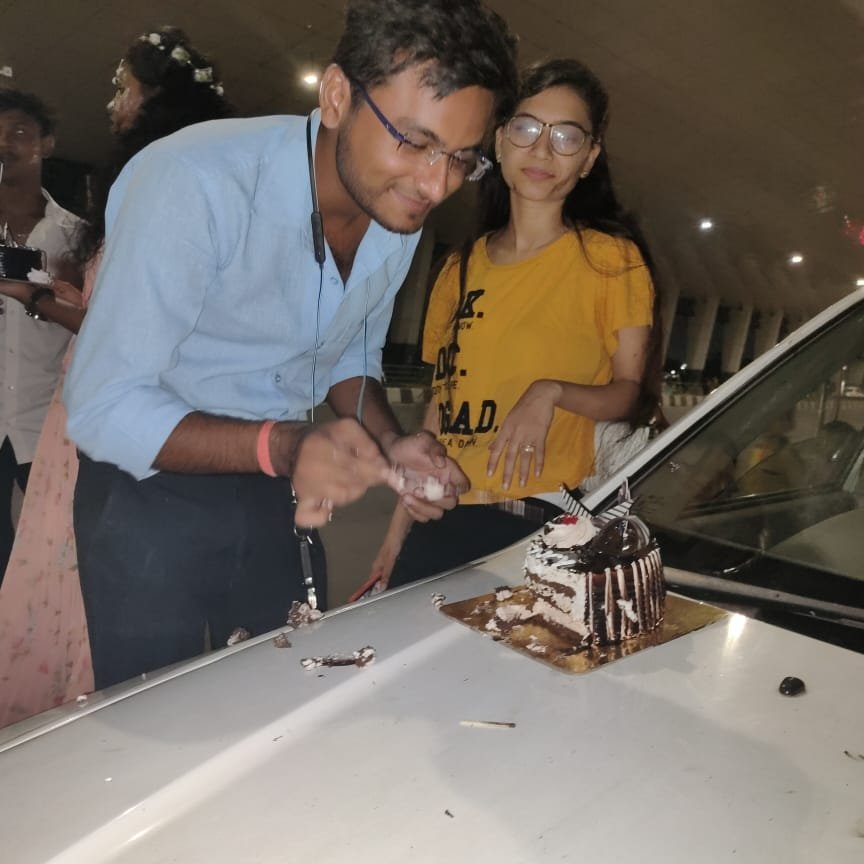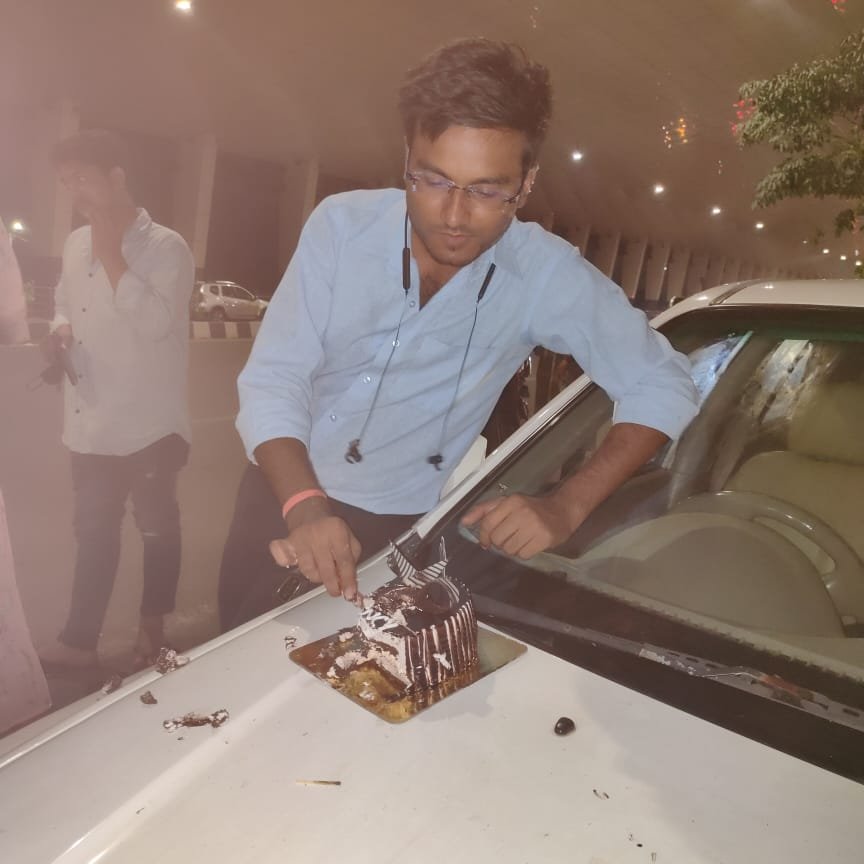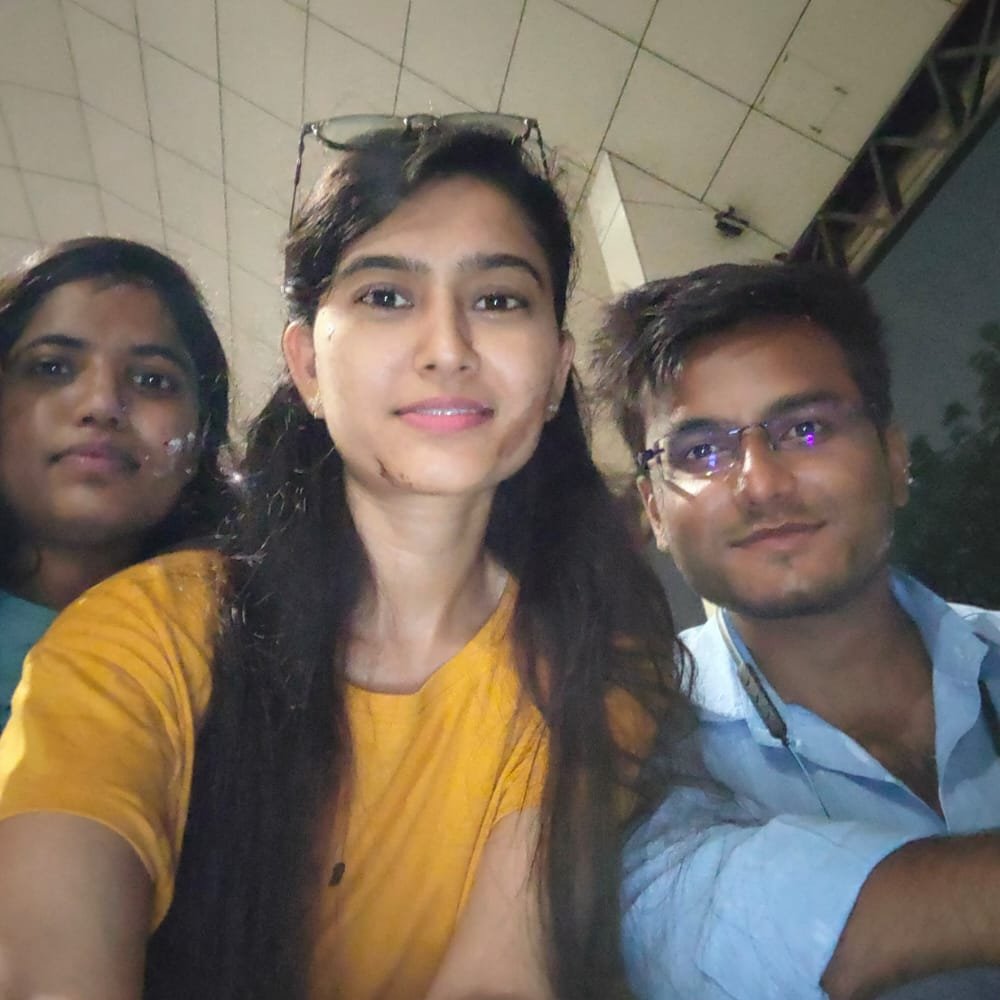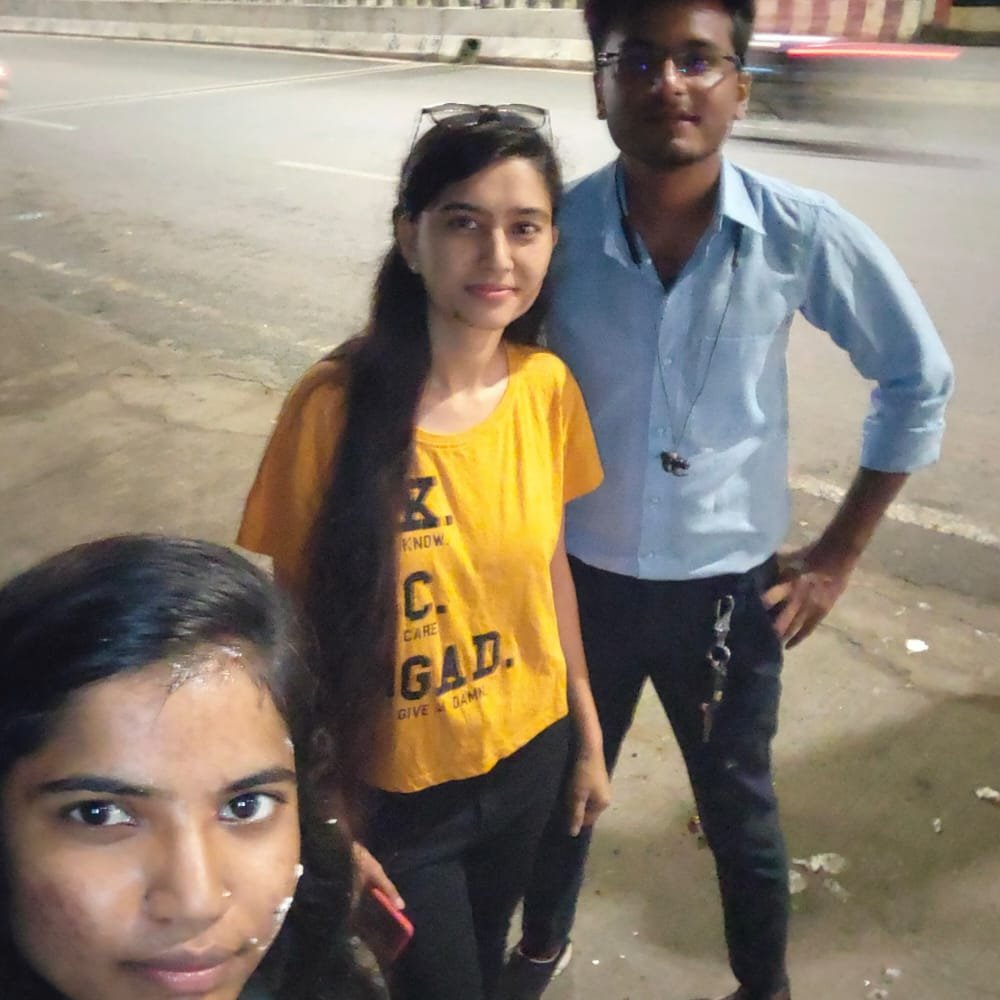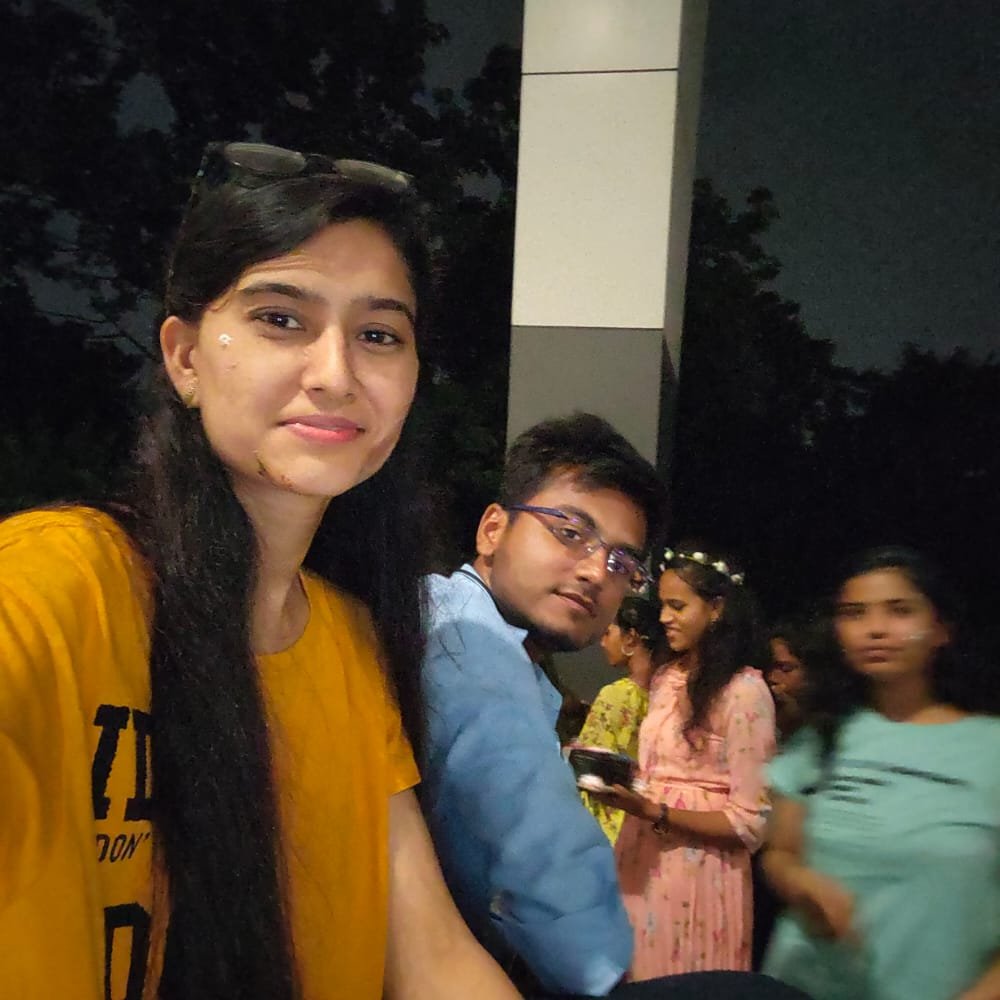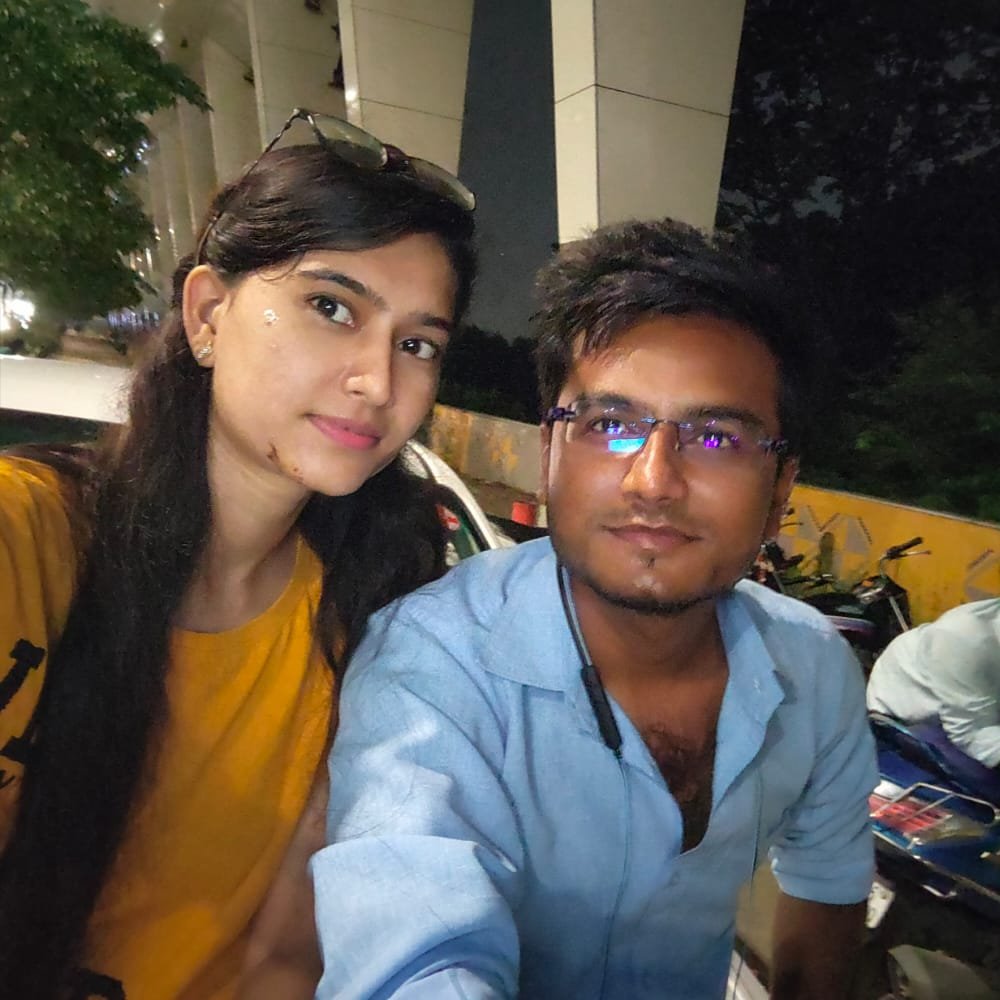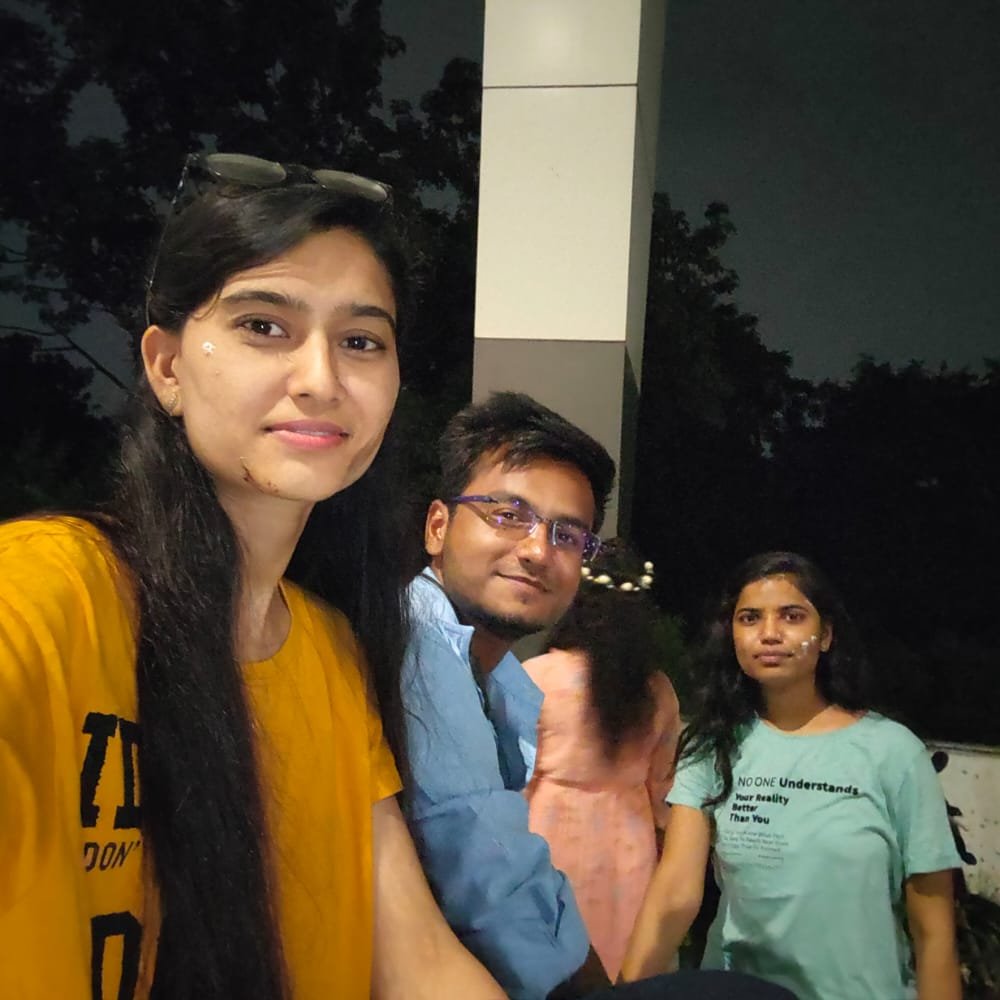 After celebration we are all went to go to @ 10:30 pm dinner. We select a local dhaba because we like there food. I think local Dhaba or street food is so tasty instead of big and smart restaurant. Specially i requested to lincy for local restaurant so as per my request she given birthday party food in nearest restaurant. We ordered Egg-pulav,masala-pulav,Egg-Masala, Half egg Fry and chapati.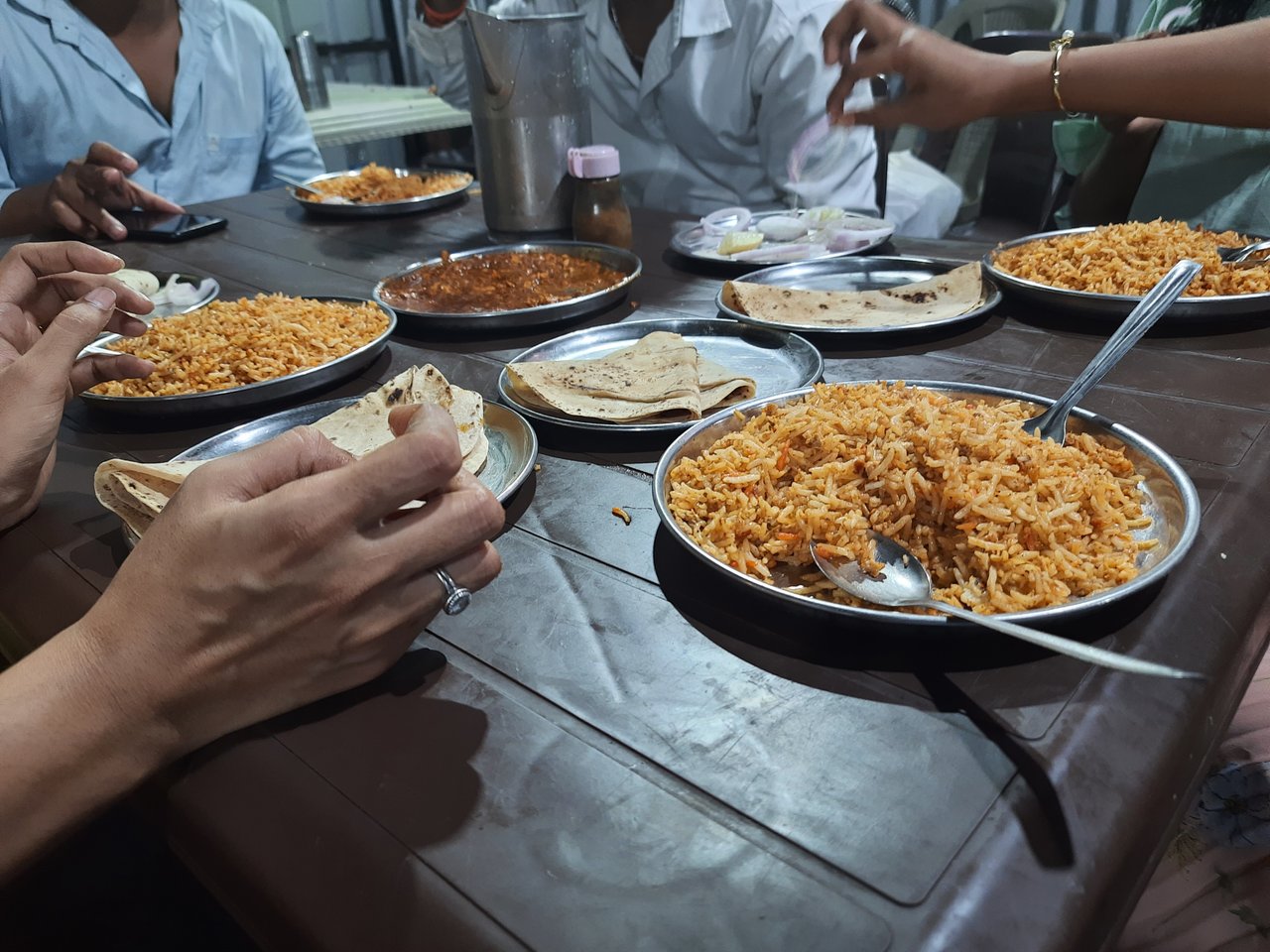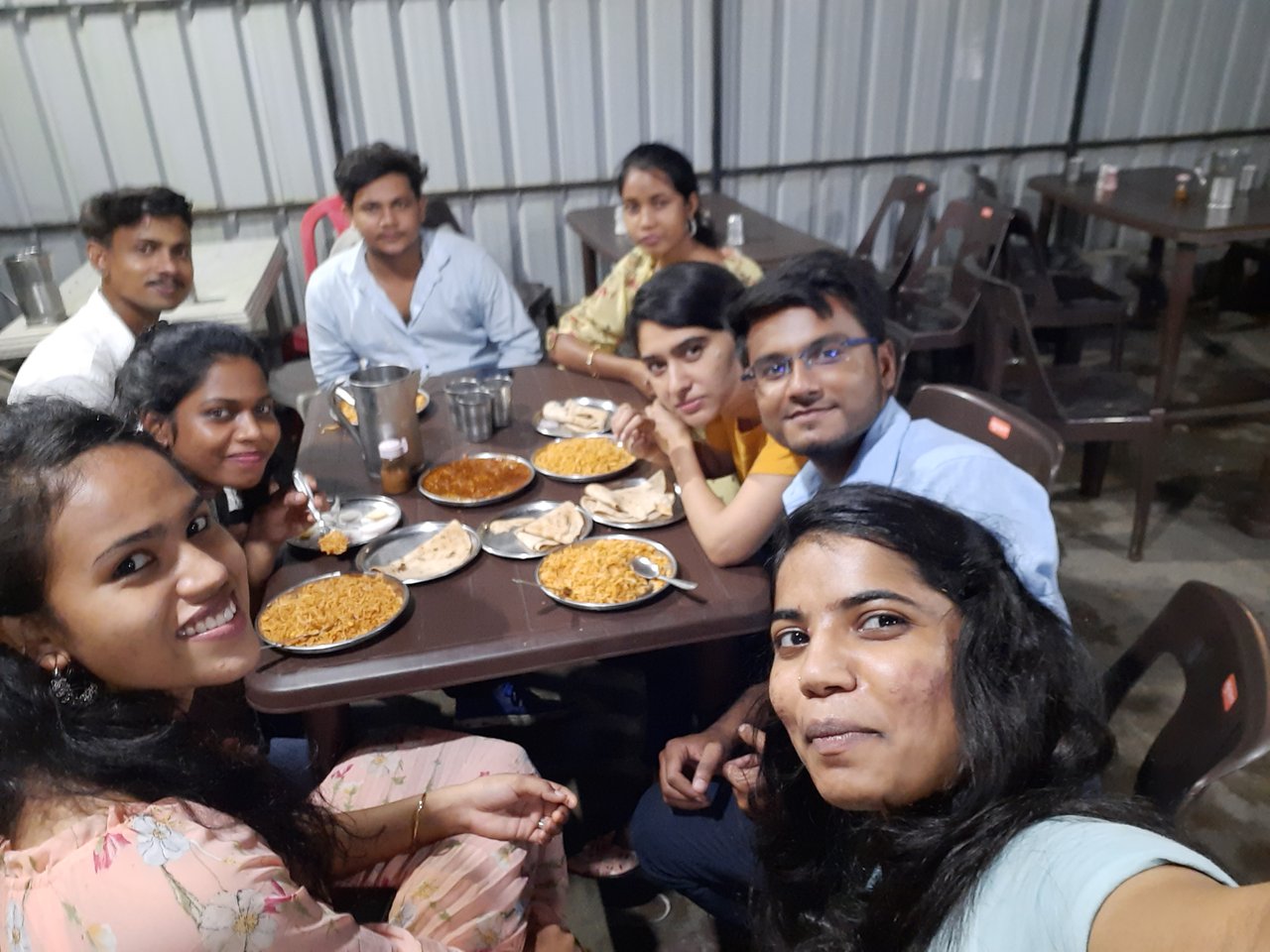 GROOP SELFIE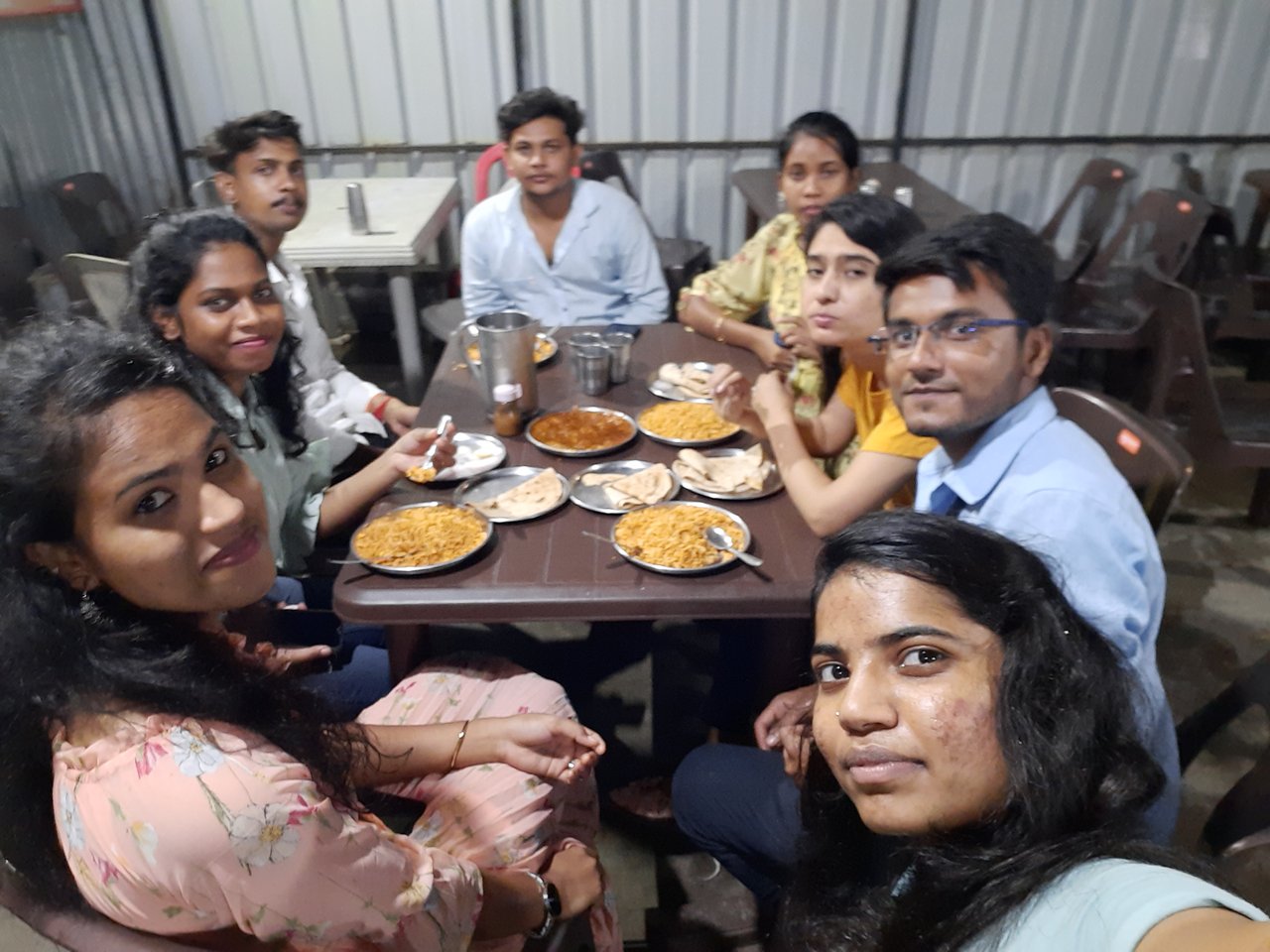 After @birthday @celebration we are left for went to home. Now I'm just arrived and sharing my time with steemit.
So good day.
@Thanks god for this day.
Thanks for showing my post with your valuable time i appreciate your time and patients.