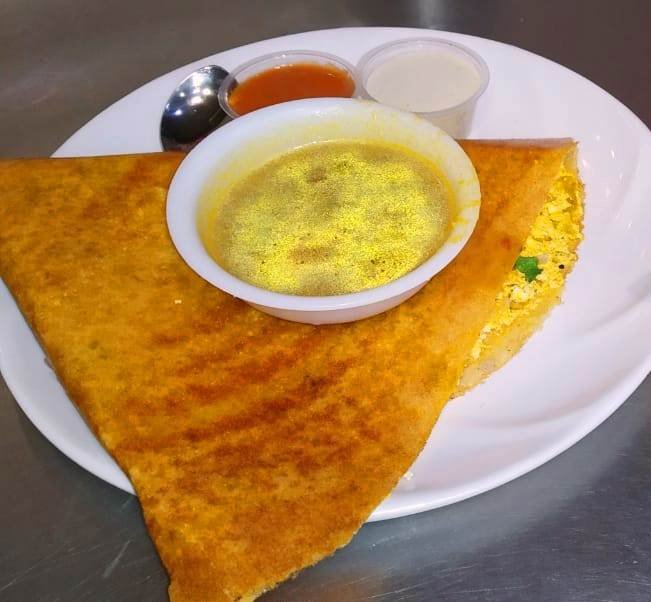 Woke up at 7:30am. It was quite cold outside and the temperature must be around 6 degrees. Felt like going back in the blanket once again, but had to get up for my morning exercise.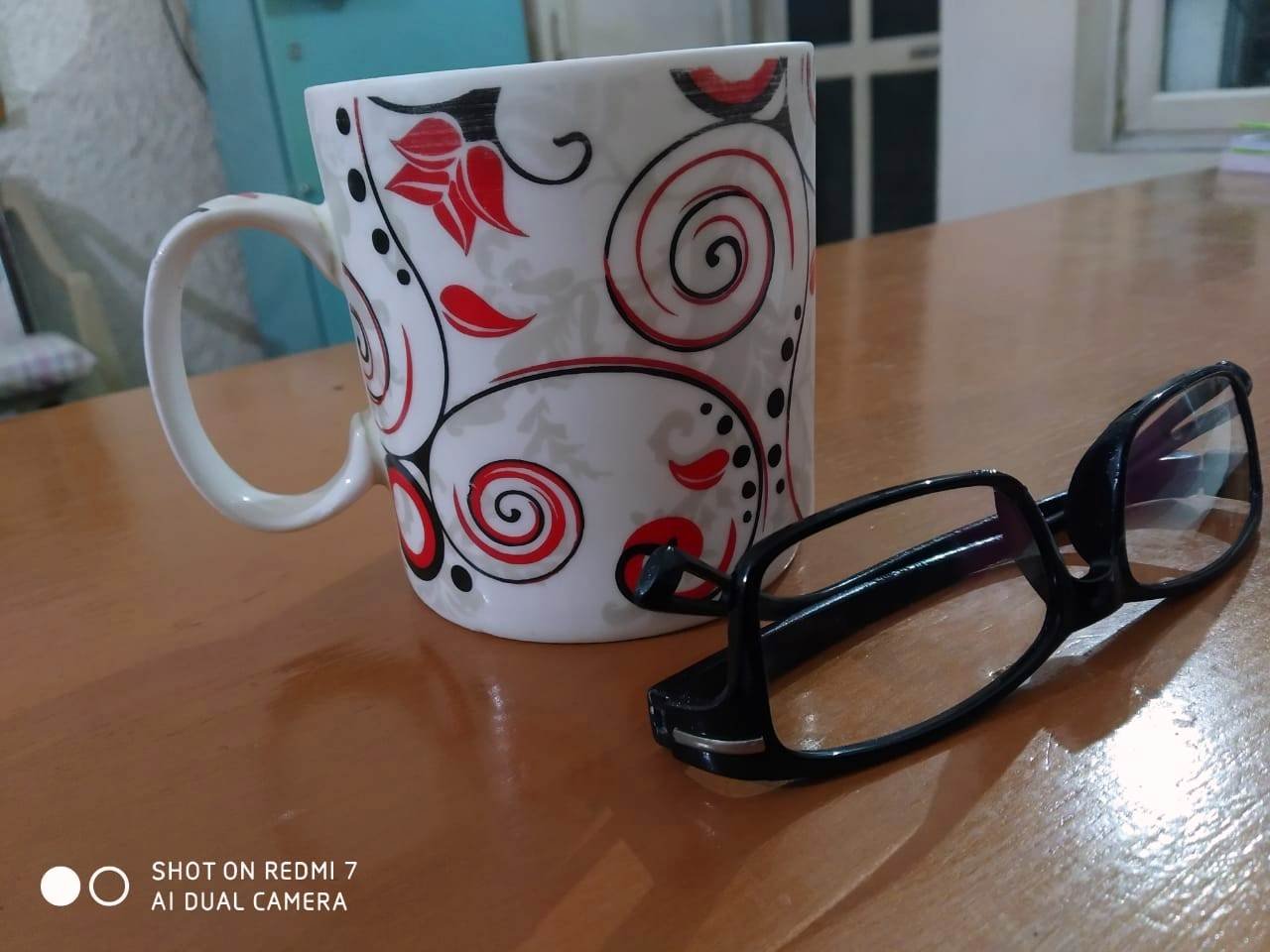 After brushing my teeth, I was ready for my morning tea, a hot cup of tea is what I require the very first thing in the morning in winters along with some latest news and current world affairs and what best than a mobile for all such current and latest updates.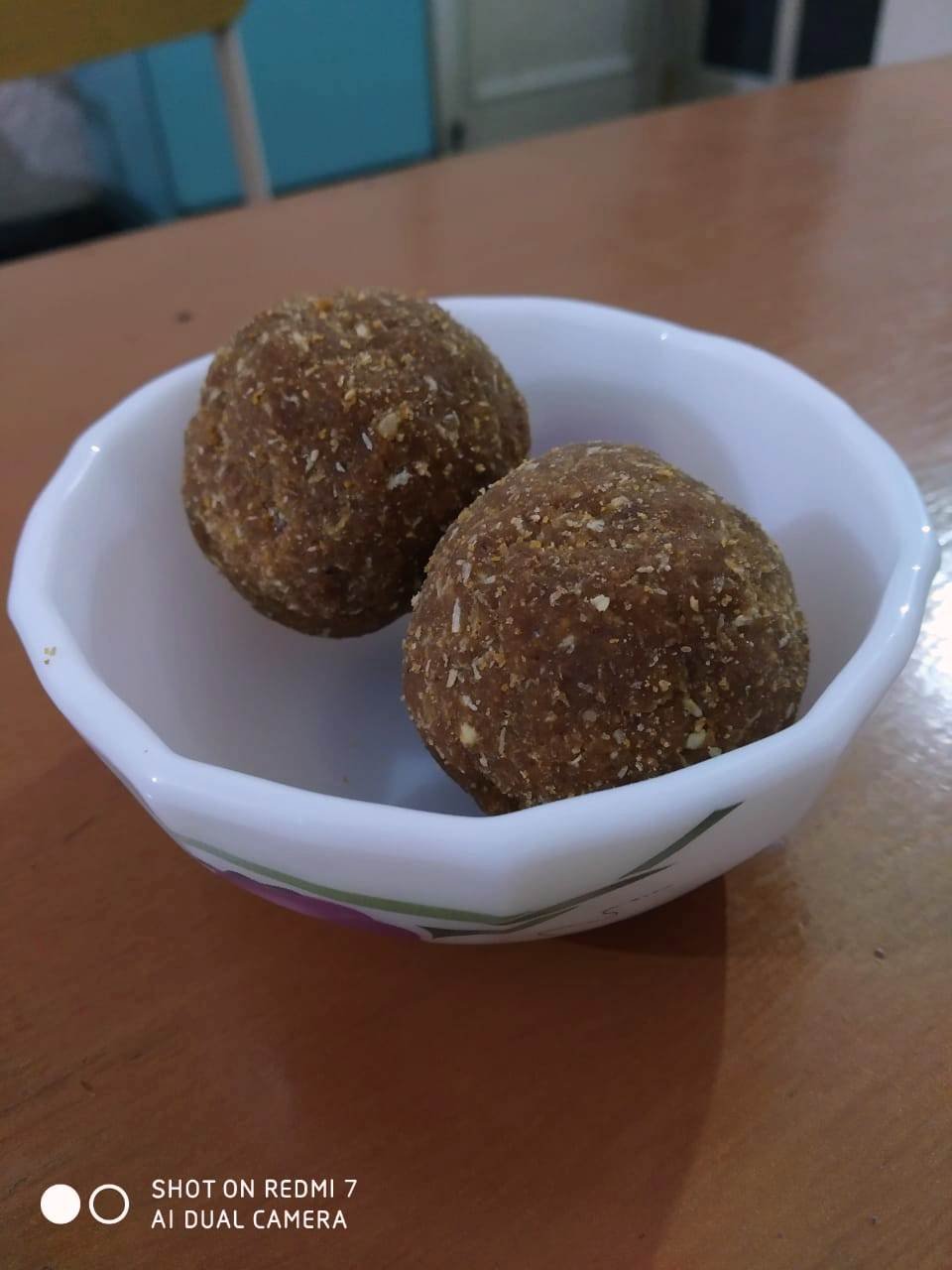 Usually during winters we make homemade laddoos to relish anytime during the whole day, either with tea, milk or coffee. These are winter special laddoos full with nutrients. There is loads of desiccated coconut giving the lovely aroma of coconut, roasted gram flour which is absolutely healthy, then there are flax seeds, well known for their nutritional benefits, some species and condiments like clove and cardamom powder, jaggery powder to make them sweet and finally binding them with hands/palms to make then into round balls called laddoos.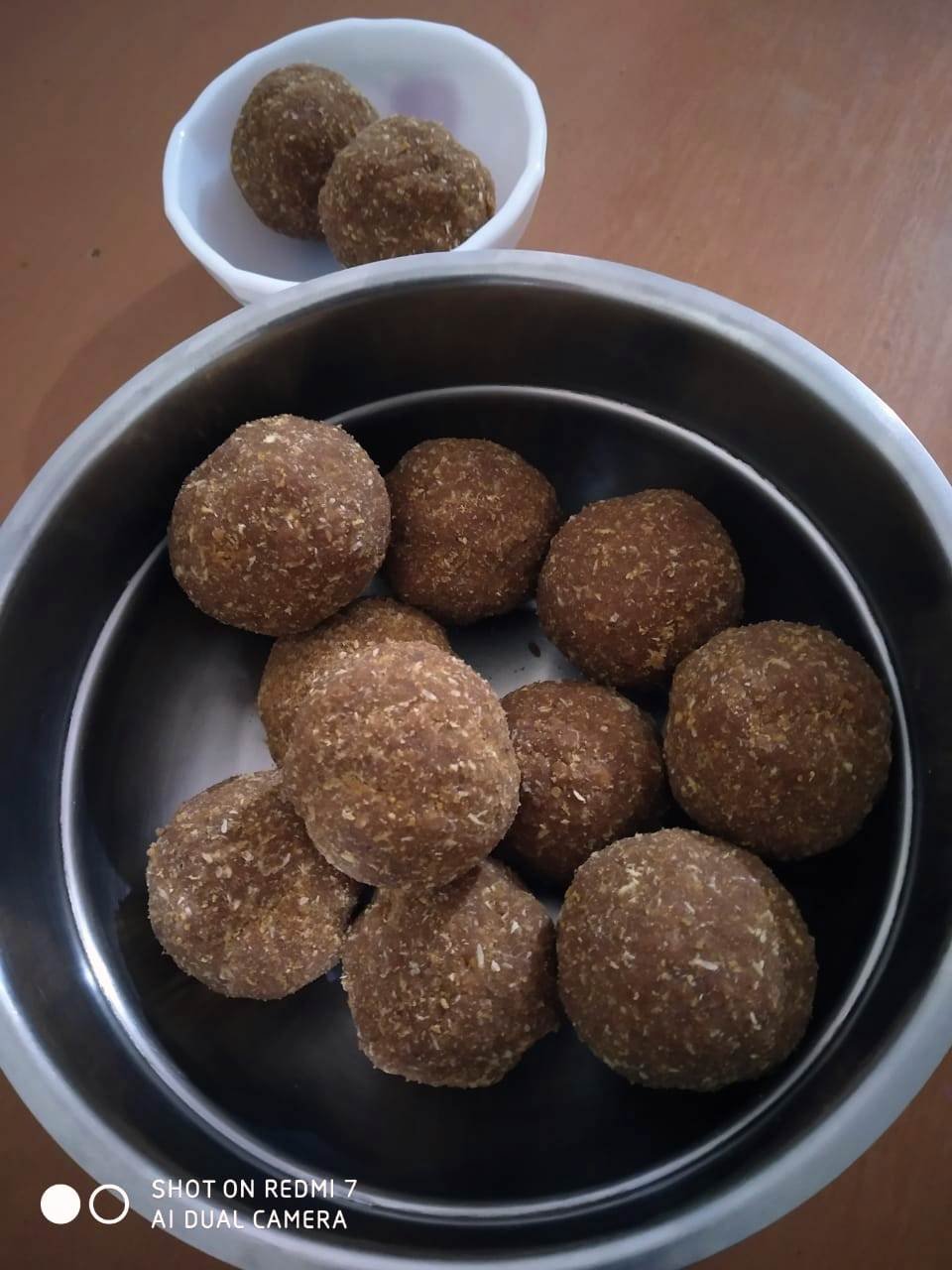 One laddoo is very filling with a cup of tea/coffee in the morning and or evening and is really satisfying.
In the afternoon, I helped in the kitchen, peeled some juicy red carrots and green peas to make carrot and peas vegetable.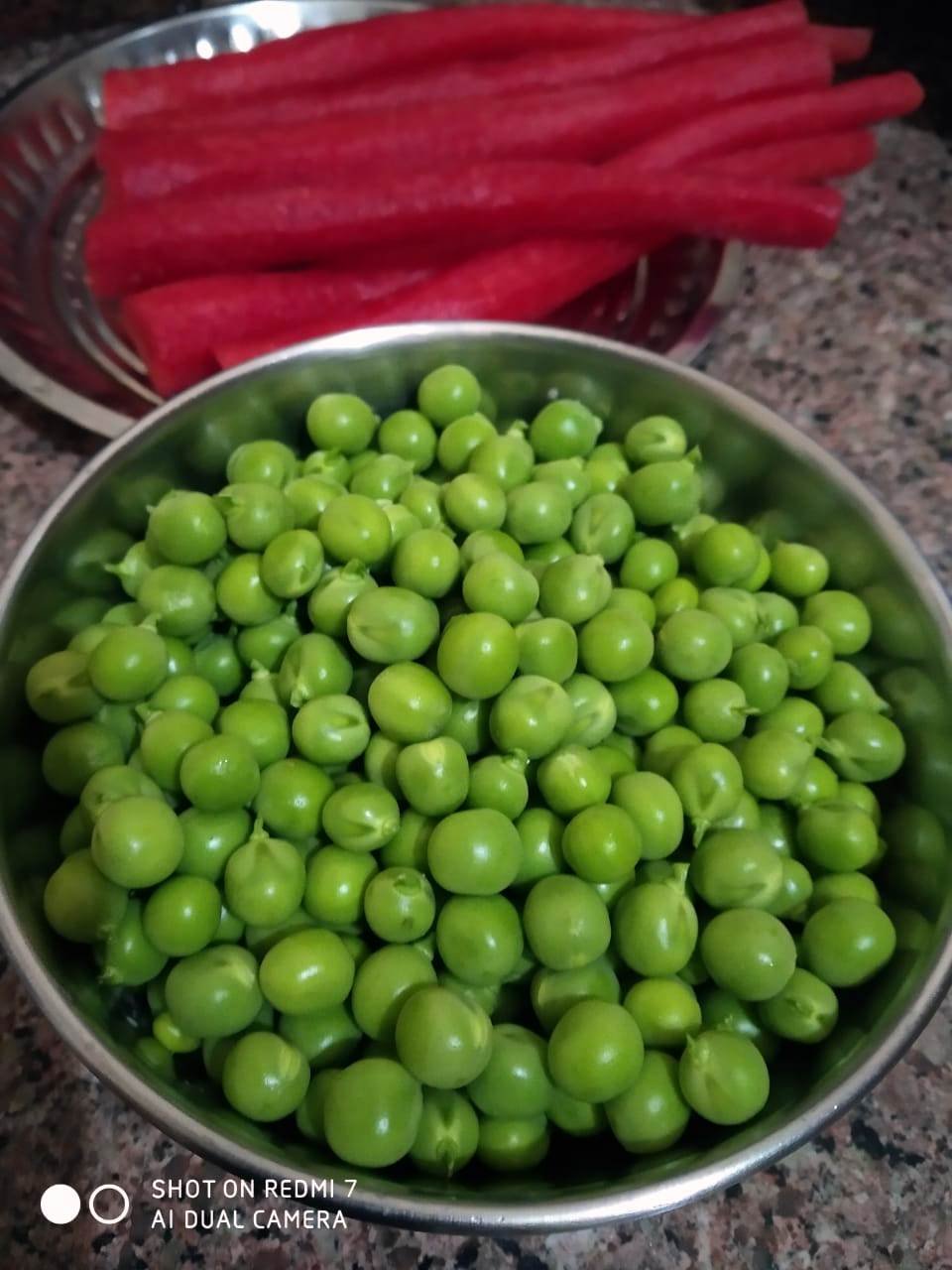 I love red carrots as they are full of juice and fibre and are wonderfully rich in carotene/beta-carotene an antioxidant good for eyes and skin. Red Carrots also contain lycopene another antioxidant that helps prevent heart disease. They also boost your immune system. Red carrots are absolutely naturally sweeter and rich in vitamins A, E & K. These are available during winter months from November to February and we really have lots n lots of recipes and desserts lined up when these red carrots are available in the market. We use only fresh green peas and extract the peas from the peapods at home. Green peas are also full of various nutrients besides being a good source of Vitamin C, E and Zinc in particular.
Later during the day after having lunch and then having some afternoon nap we enjoyed groundnuts and reoris.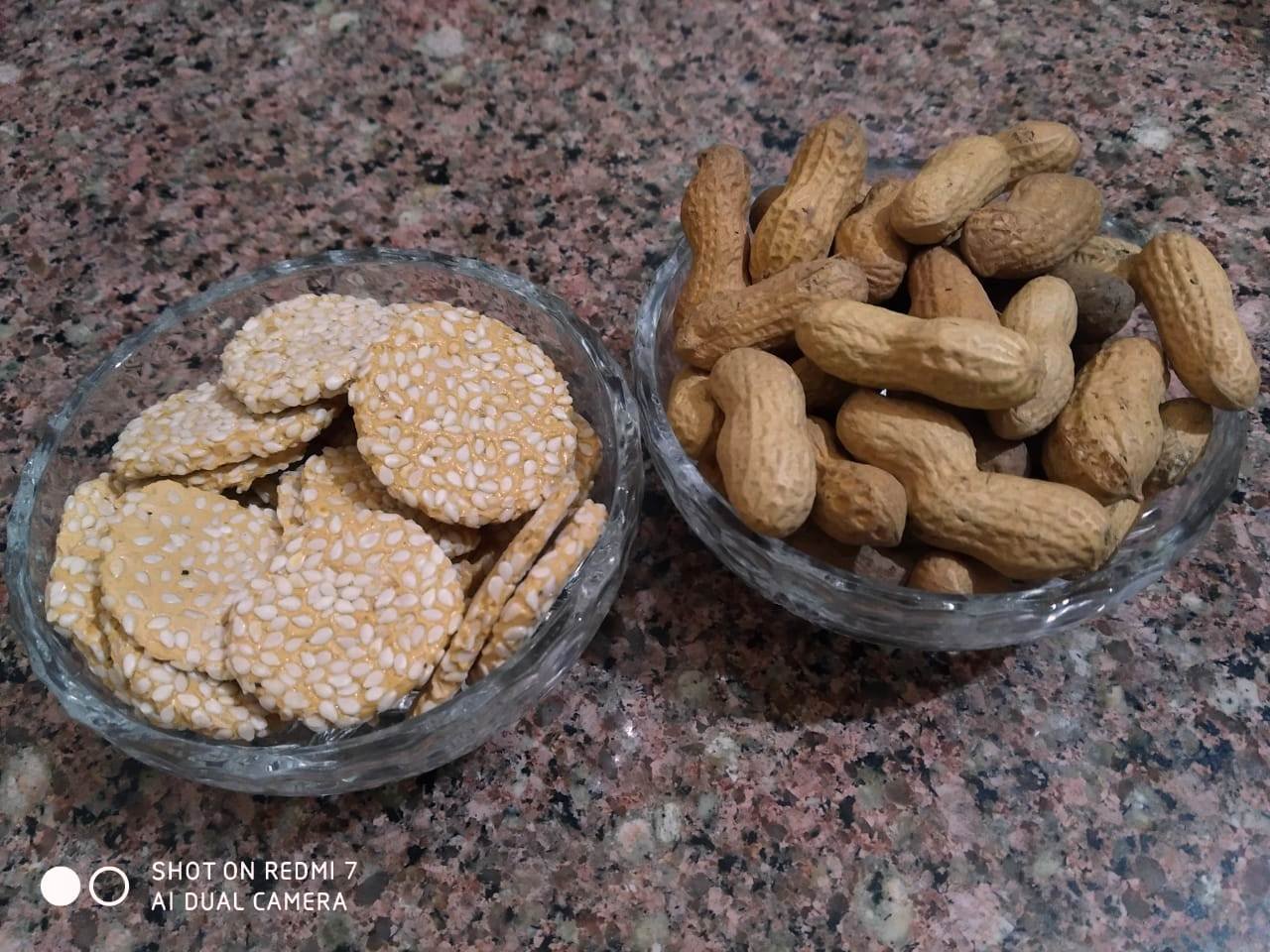 That we had bought in excess during the festival of Lohri that was on 13th January 2021. Munching reoris and groundnuts is such a delightful activity during one's free time or otherwise. Other members in family enjoyed it with jaggery cake.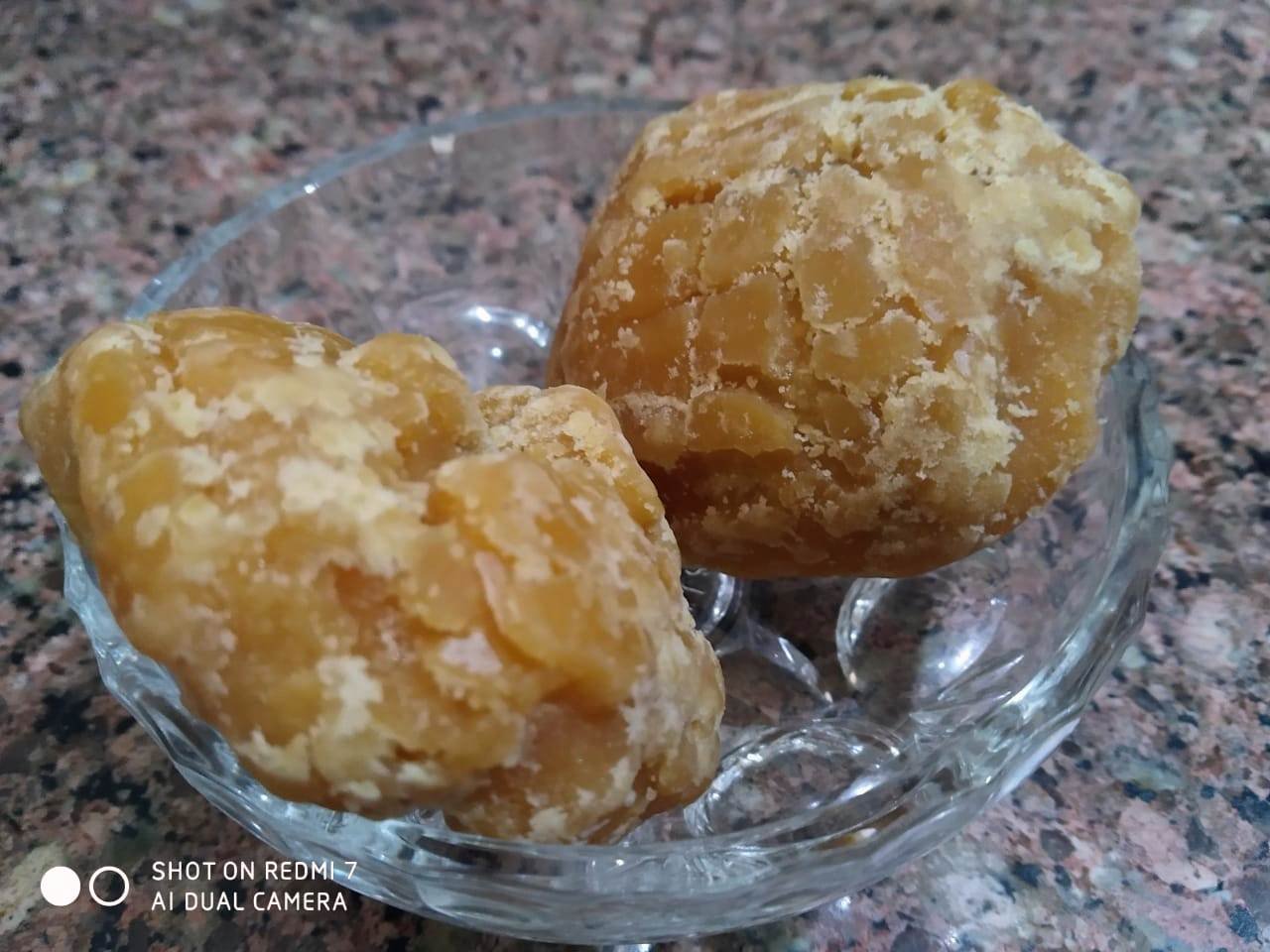 Makes it taste so wonderful and one can keep going on and on till they all are finished.
In the evening my kiddo insisted to go to the market and have Butter Paneer Masala Dosa. We have a South Indian Outlet nearby that makes it just so perfect.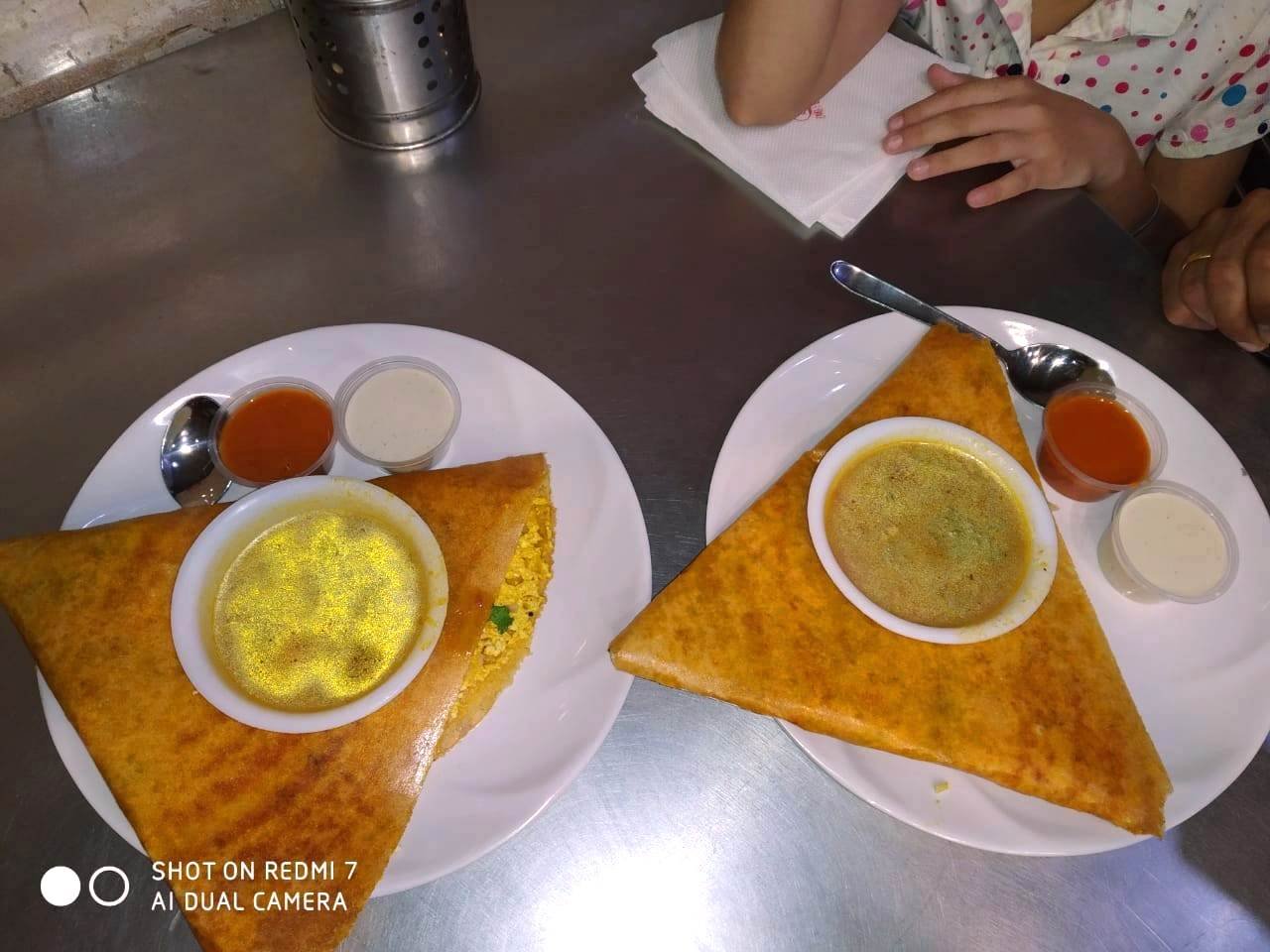 This Dosa is totally full with cheese stuffing and is so delicious and so yummy. Not that expensive though and truly its worth. Their coconut chutney and sambhar are really superb and one can ask for the same as much as one wants.
We came back home with our tummies full and just retaining the delicious taste of the dosa.
That's All. Keep Steeming, Much Love!