Hlo steemians how are you and how was your day. I hope you all are stay safe in your homes.

Happy Rakshabandhan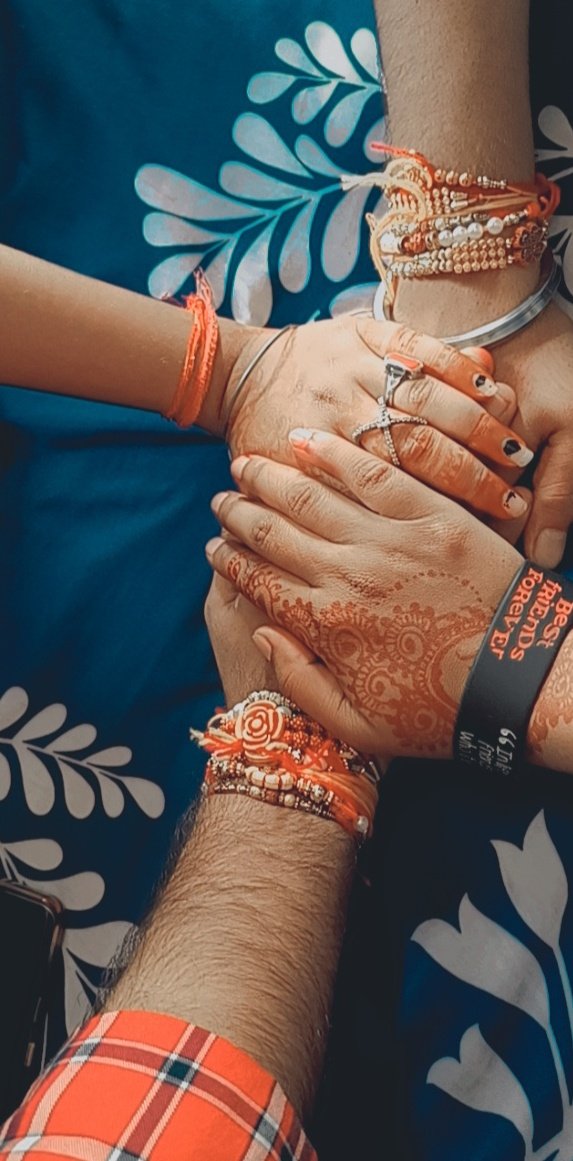 Good Morning Steemians
I woke up as usual 5:30 AM then i washed my face and brushed my teeth. I went to my morning walk with my sister. I returned to home then mumma gave me tea, today is Rakshabandhan so the sisters do not eat anything before they tying the Rakhi on brother's hand, so i didn't eat anything. I did household chores then i took shower, i went out to buy sweets for my brothers. I helped mumma in making the food and my elder sister @shivijadon was decorated the Thaali of Rakhi and my other elder sister @nidhu health was not good. I tied the Rakhi on my brother hand then he gave me return gift, but my other brothers have not come yet, i called them and asked when he would come here so he told that they were on the way.
After some time my cousin brothers came here i was happy because they were too late but it's oky now, i gave water to them then i tied Rakhi on theirs hand, they also gave me return gift.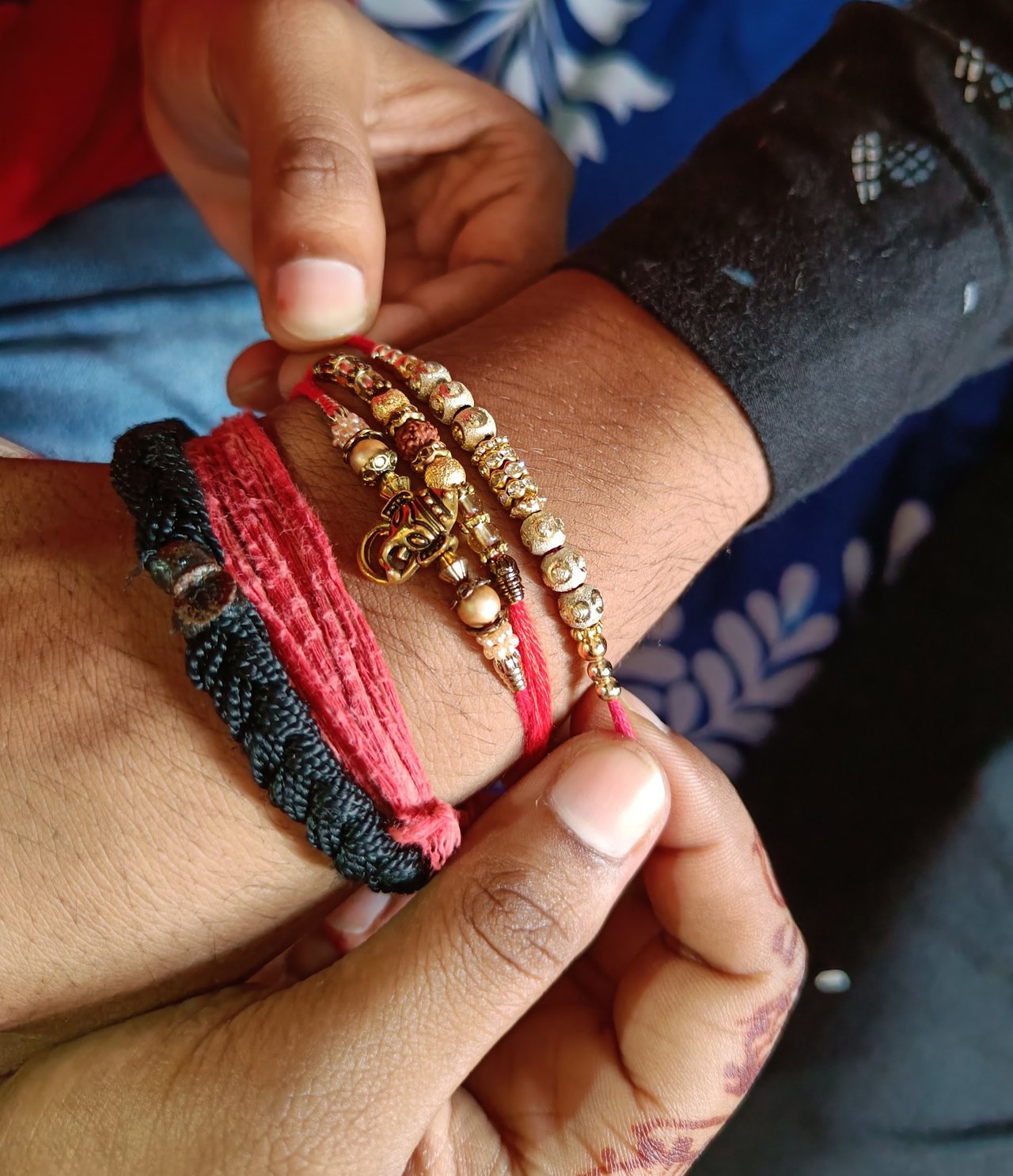 I tied Rakhi on my brother's hand
Pics of @rishabh99946 and me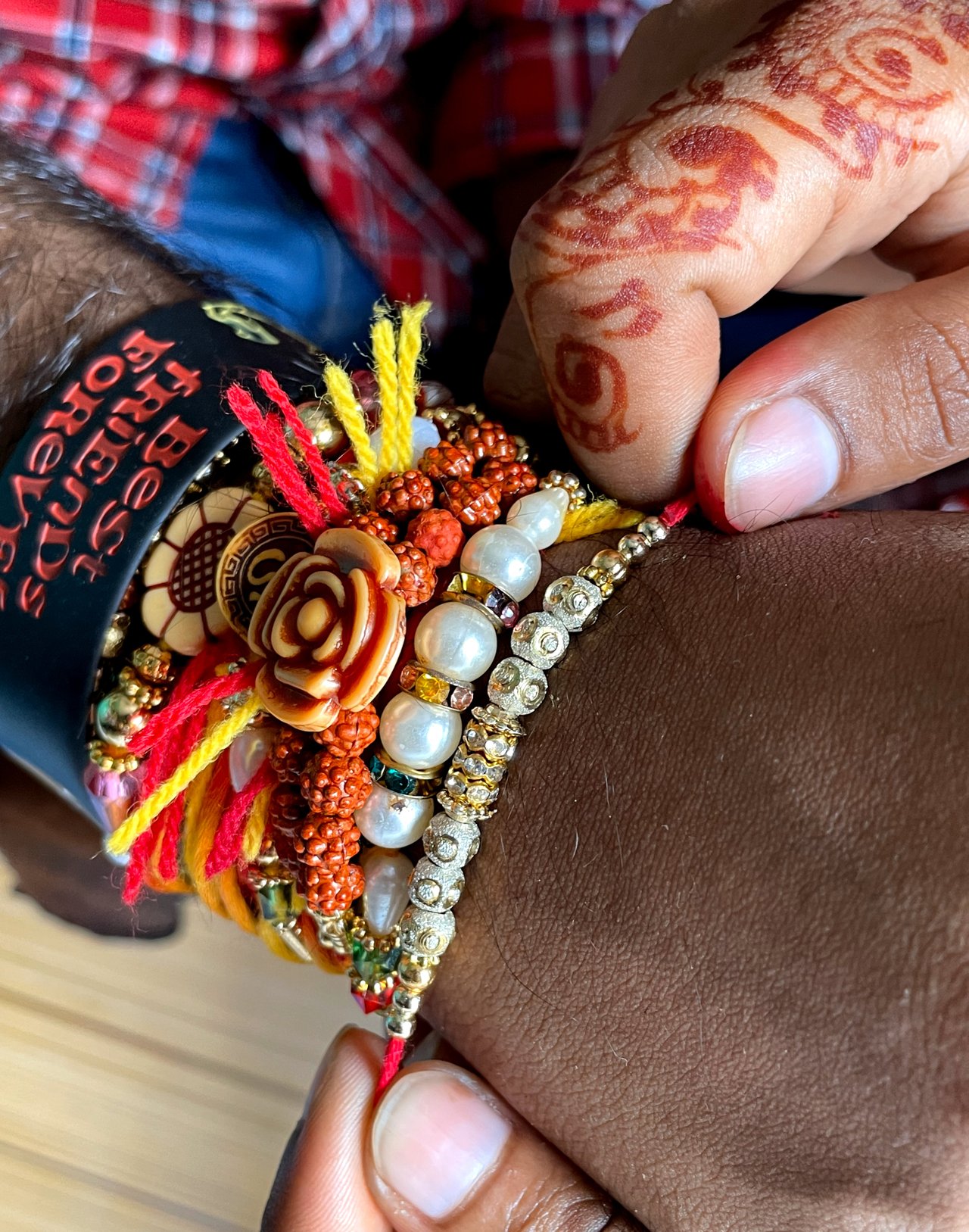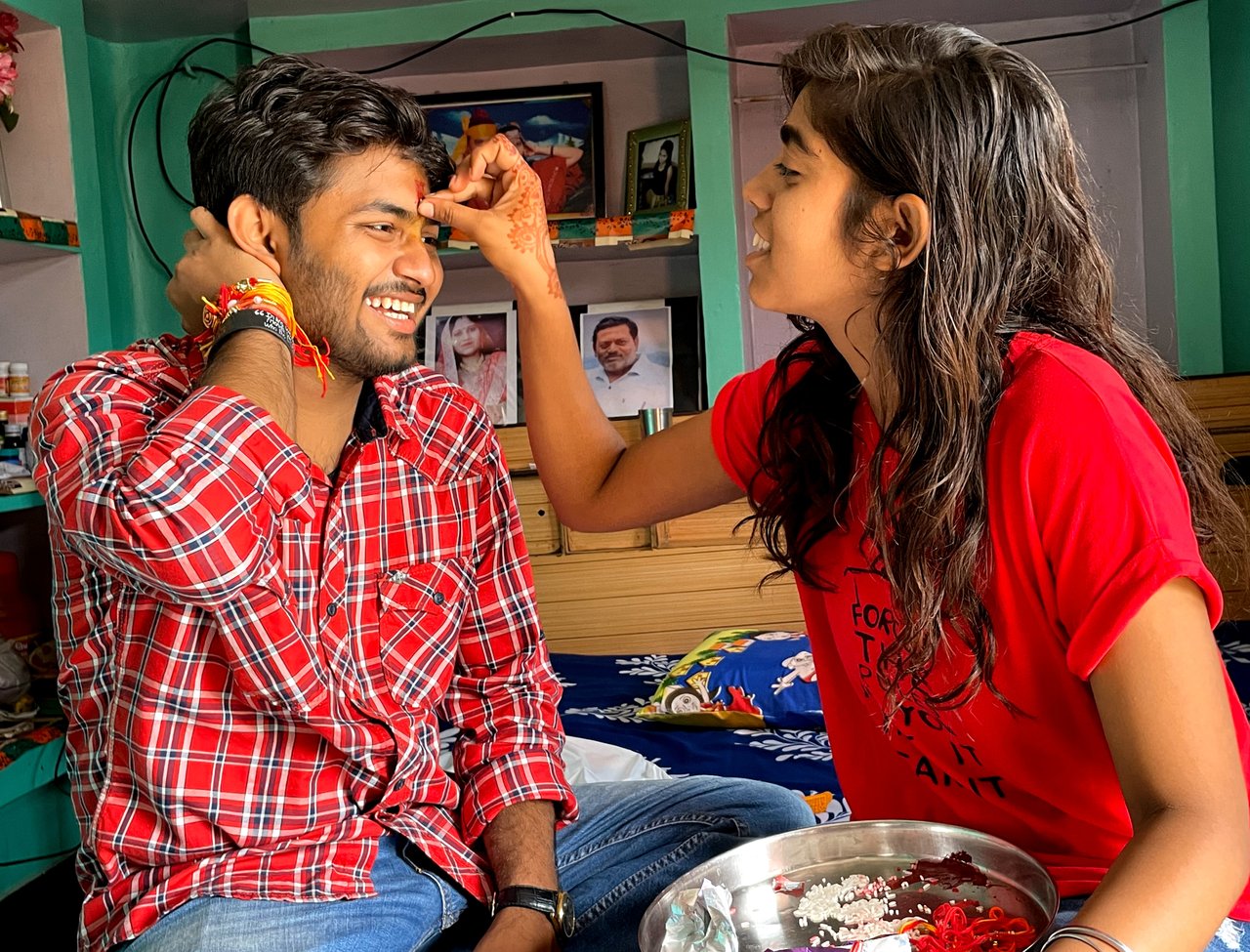 I don't know why he was smiling looking at me
Pics of @jatinthakur and me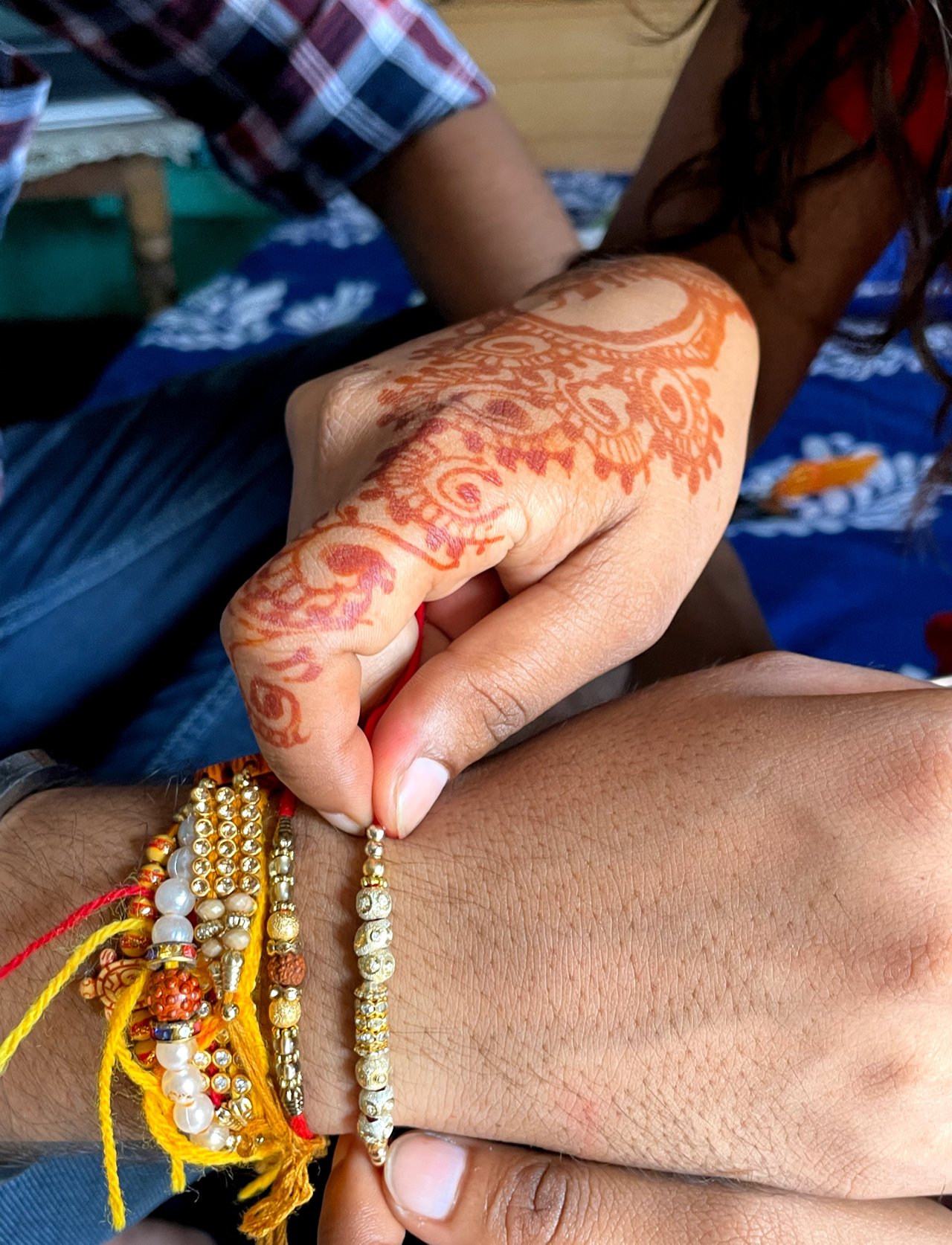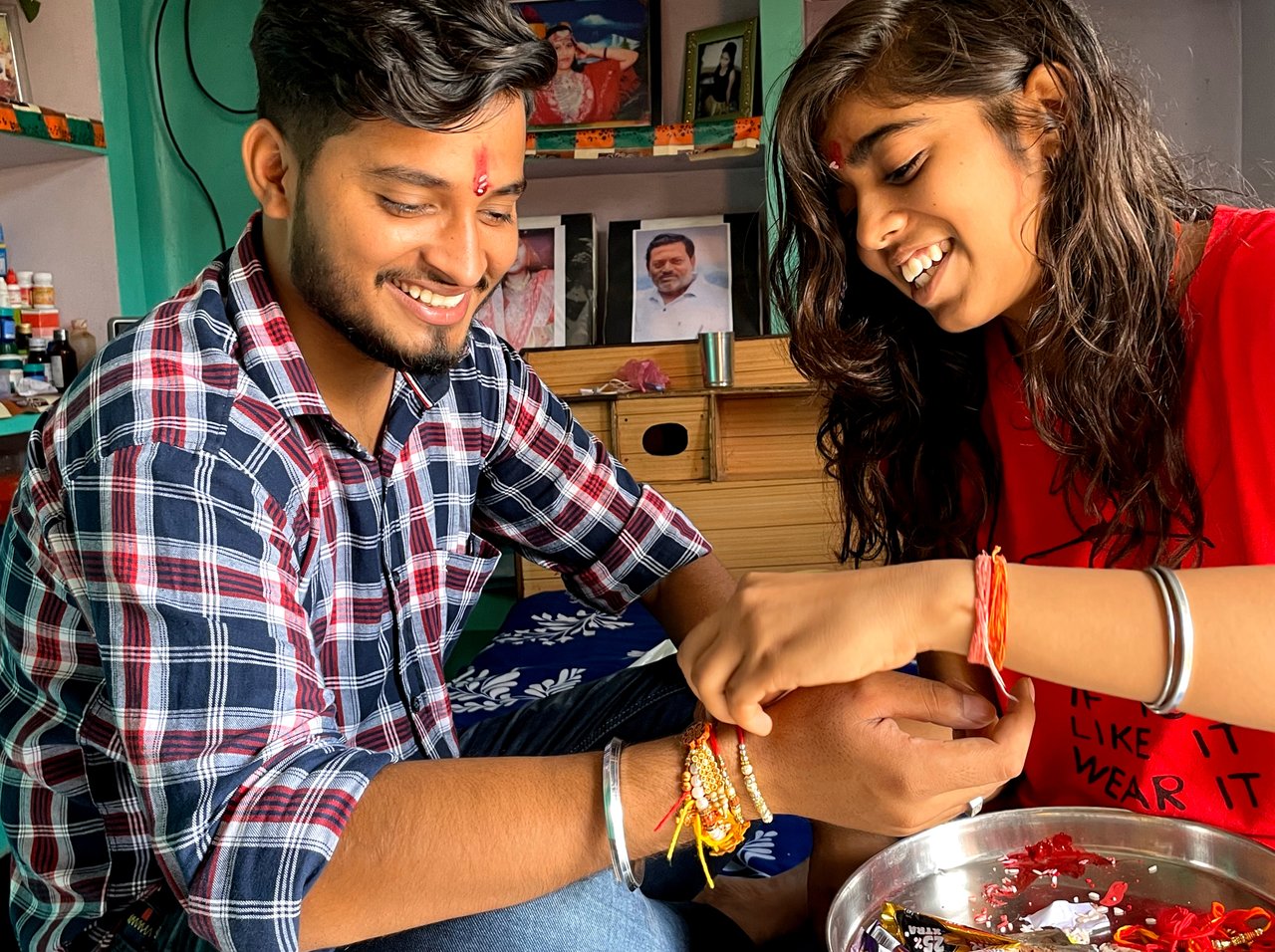 He was smiling seeing my rakhi knot lol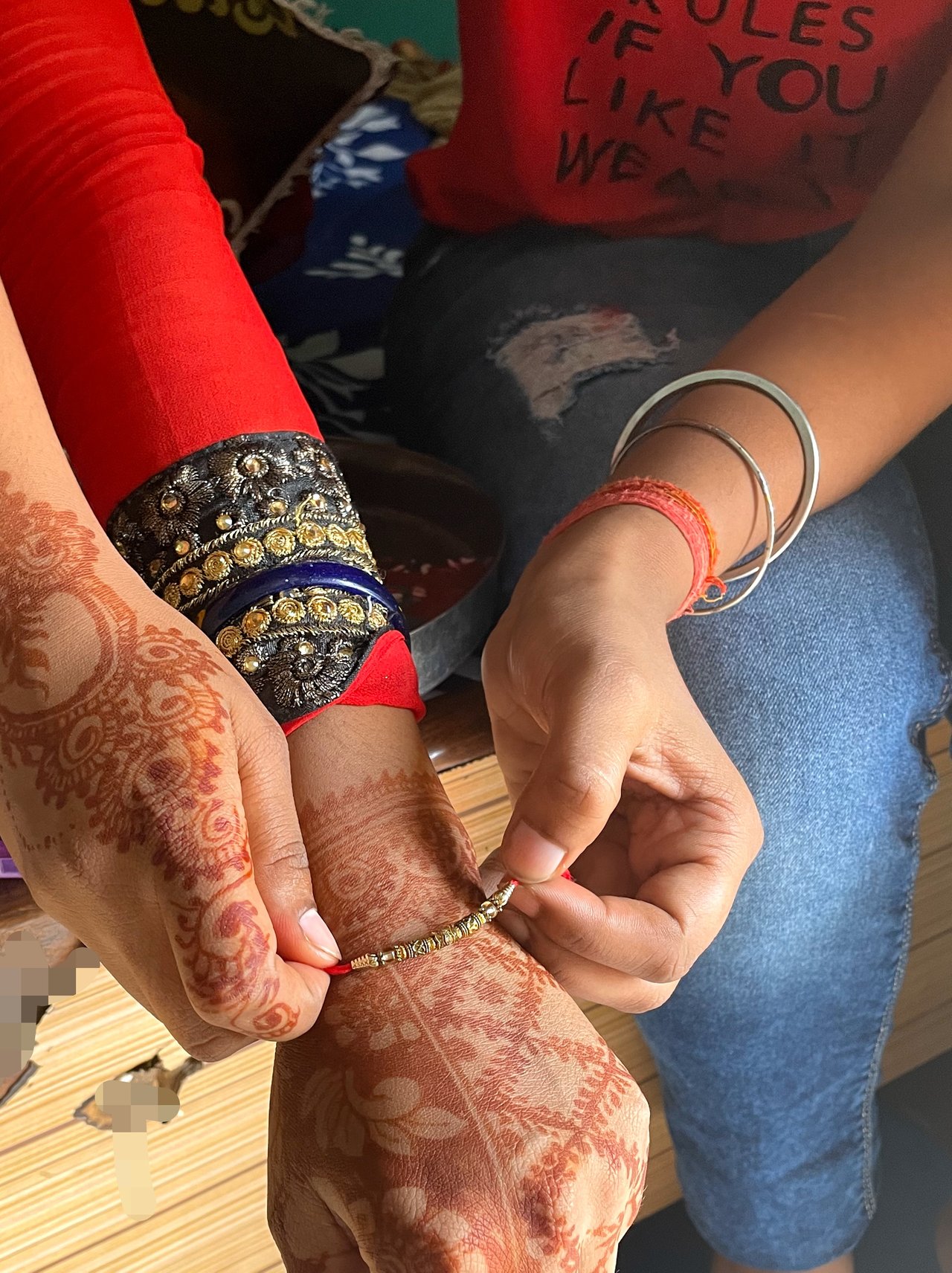 I tied Rakhi on my @shivijadon sister's hand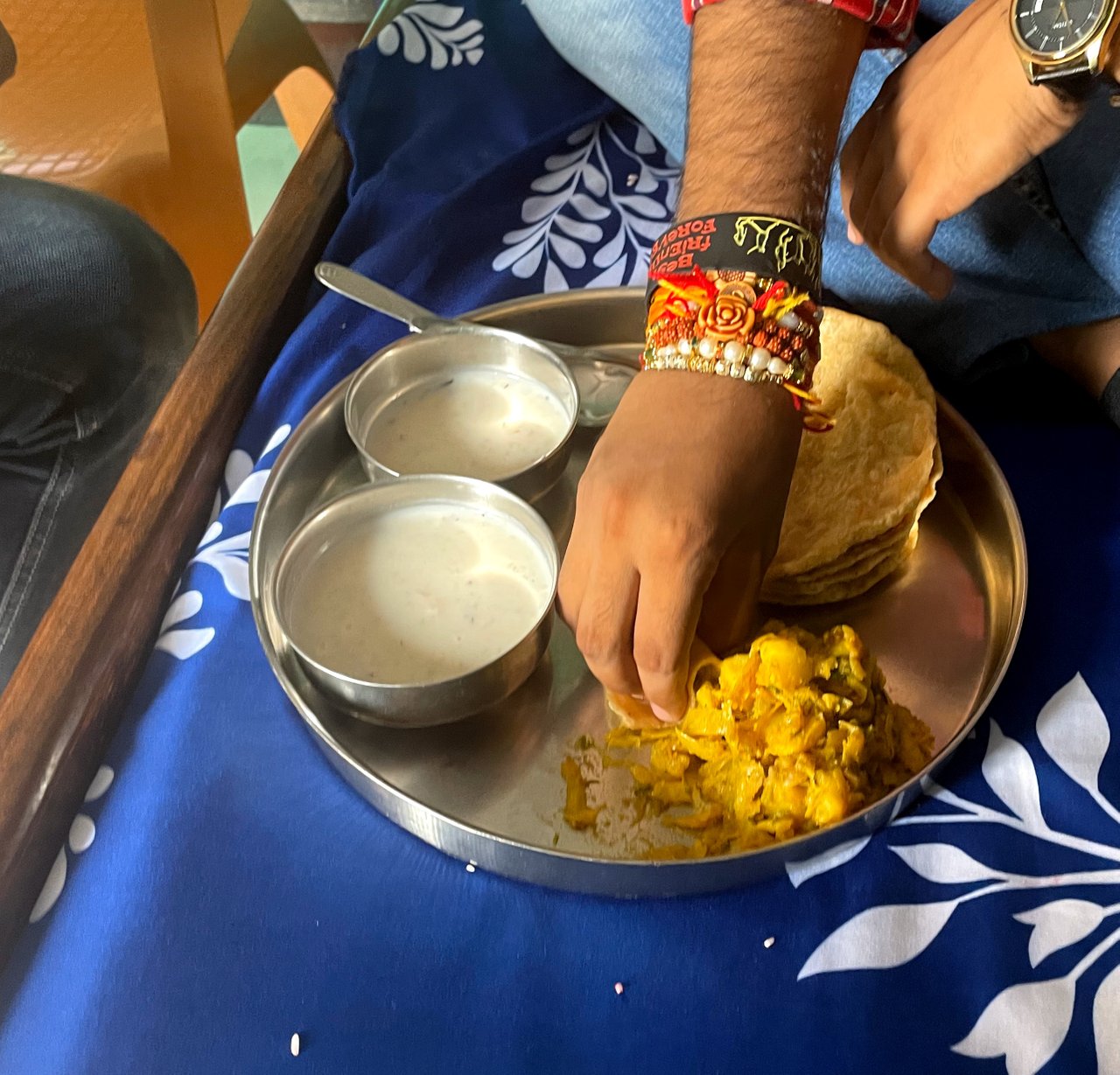 We ate food together
If you did not notice something i tell you that in all the pictures the main thing is my mehndi lol🤣, when my sister clicked the photo of us, I reminded her that my mehndi should also be in the photo.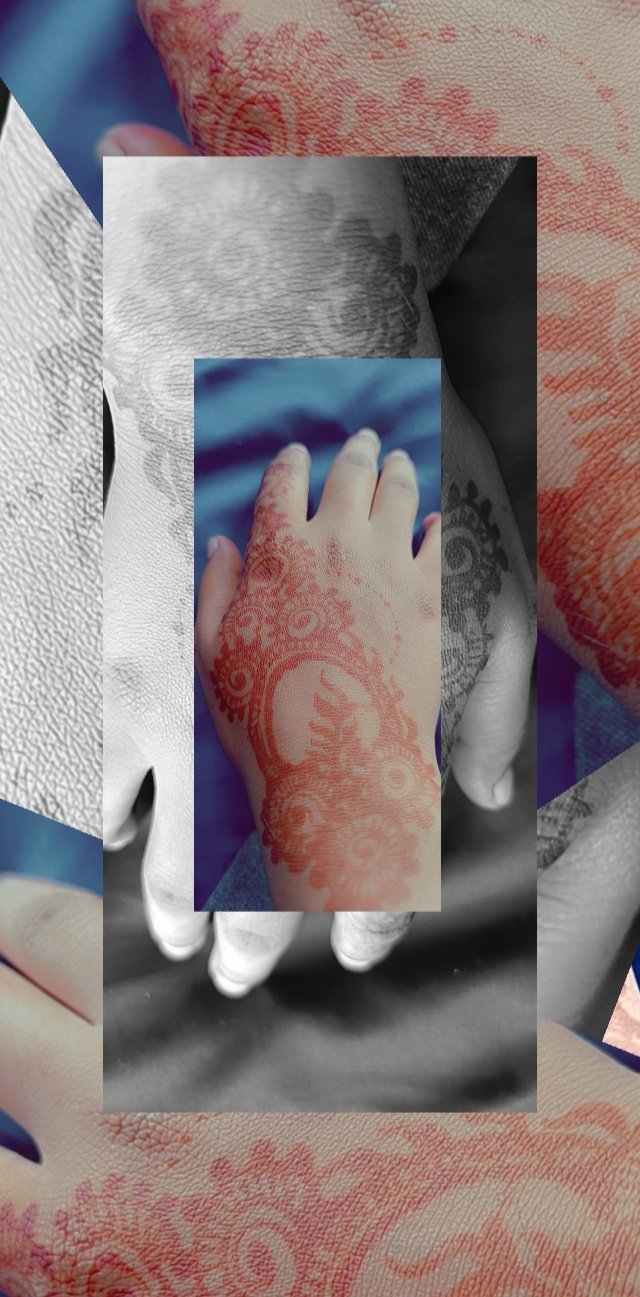 Here is my mehndi
After talking with them and doing all work i slept for three hours because i was very tired, i woke up at 6 o'clock then i washed my face. Mumma gave me tea with snacks . We ate dinner together then i went to my room and talked to my friends and i sent my birthday invitation to all. I was little hungry so i ate Laddoo.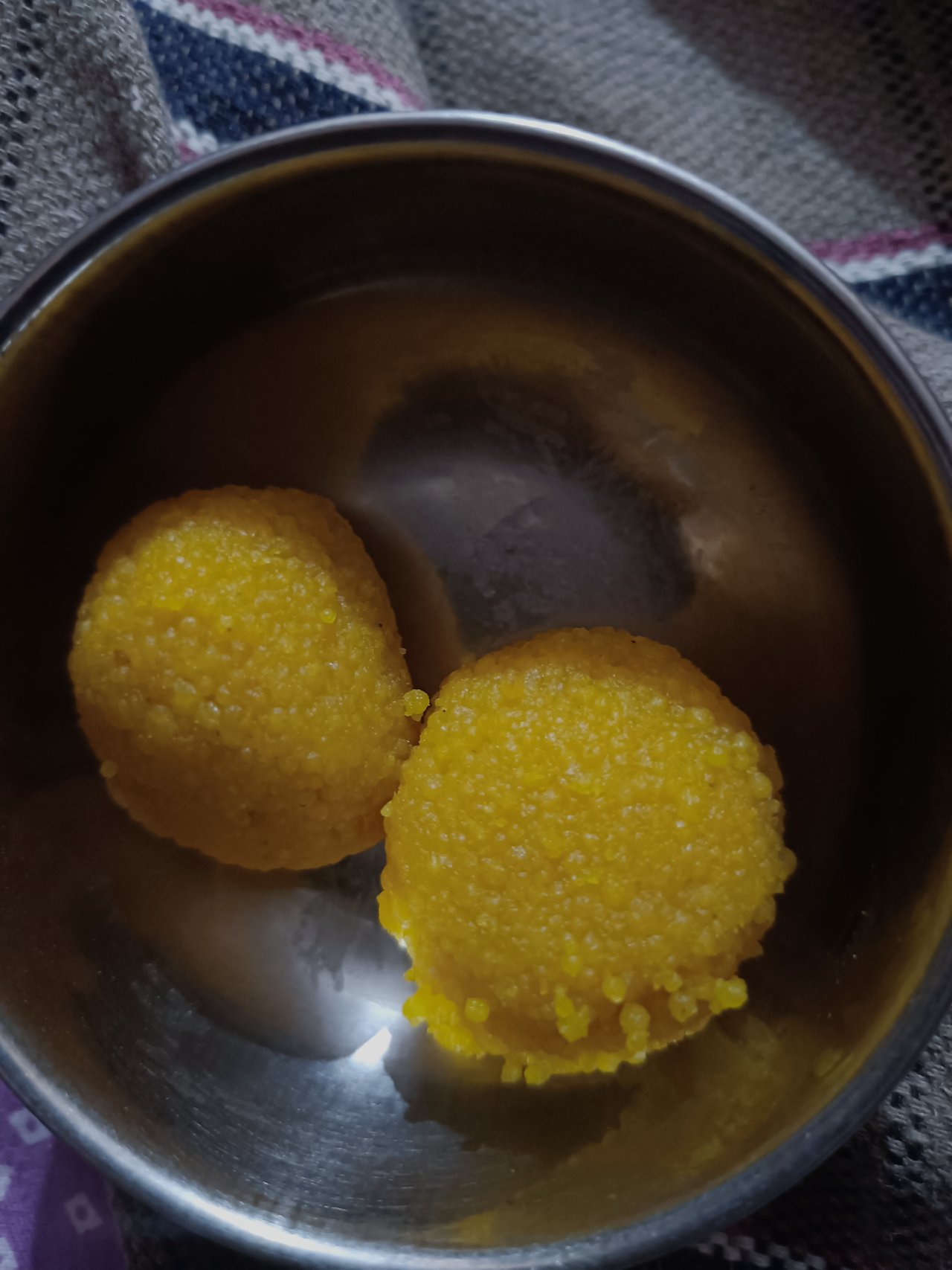 Laddoo
Thank you for visiting here.
Good Night Steemians