Hi Steemians,
My day started at around 8am morning. As always I did my daily routines including breakfast and newspaper reading which is also my daily habit by 9.30 am. If I talks about todays breakfast, it was steamcake which is locally known as putt and a curry.
---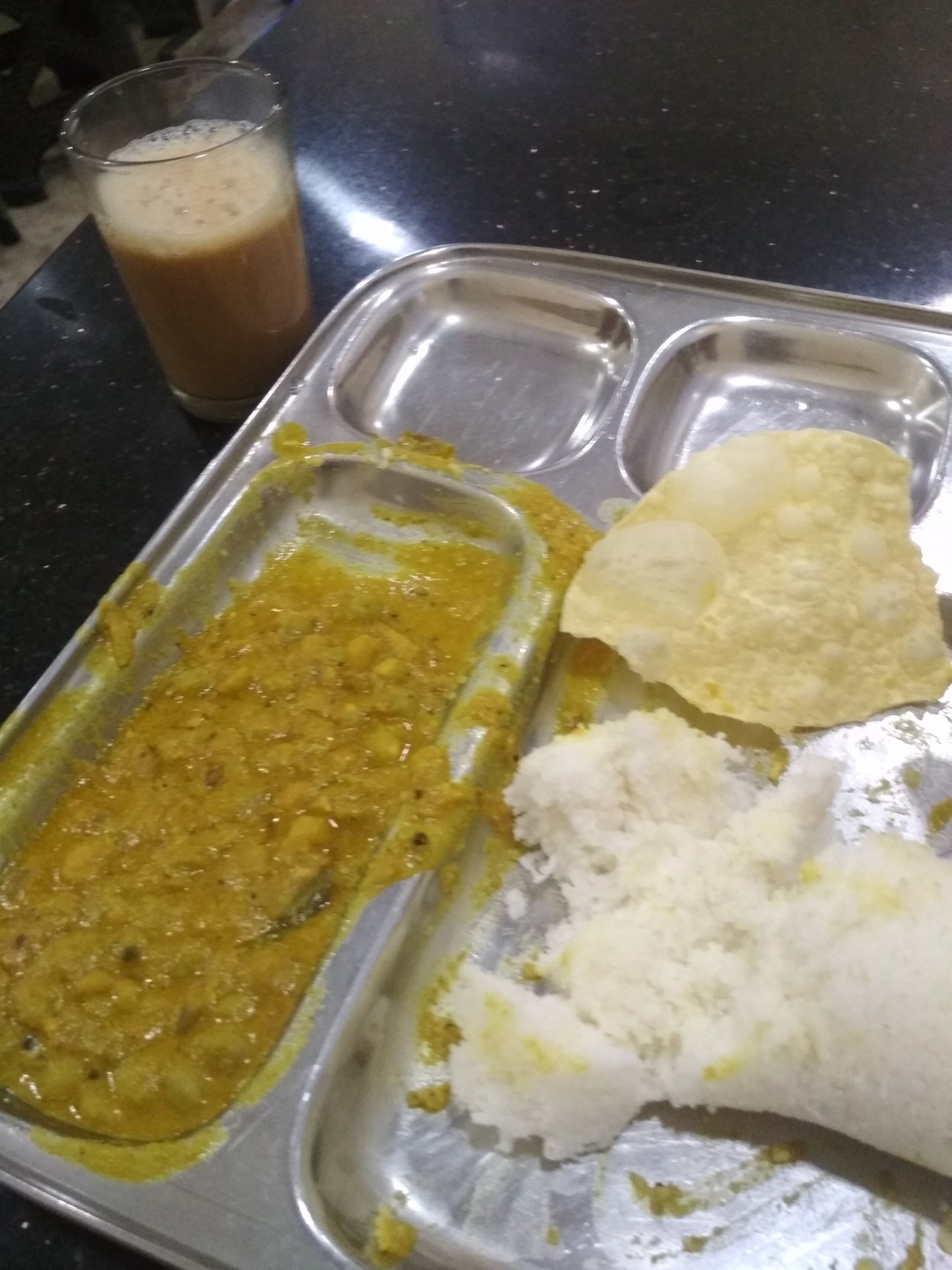 ---
As I was working as a freelancer I did had one assignment to complete. But for making it to be engaging I also took my brush and watercolours to create a painting along with the work. Instead of my bedroom I sat outside with good fresh air to do the job. As expected, it took 4 hours to complete the assignment. By this time I also made the painting into its finishing process.
---
---
Afternoon, I felt I needed a little nap and went to my bedroom, but saw that the regulator of fan is not working. So I took some tools and assembled the switch board to take the regulator out. I knew that it should be replaced by a new one till then I connected the power directly to the fan with the top speed selected.
---
---
After having a little sleep, I woke up at 6.30pm at the evening. And Went to the town to by a new regulator. But unfortunately all the dhops were closed as it was the time for Ifthar celebration.
---
---
So I decided to buy it tomorrow.
Returned back to home. Then I had nothing much left to do , so I started streeming Netflix to watch something entertaining. But I switched to disney to watch the 5th episode of The Falcon And The Winter Soldier. It was very interesting.
Then having my dinner at 9pm I went to my bed with my mobile, to watch a movie too.