Even this morning I woke up early but not going to the office to go to the wedding. Yesterday I came on leave from the office so I didn't have to go to the office today. Today was my aunt's girl's wedding. The wedding took place in Chhotaudepur village. It village is 36 km away from our village as my aunt's house is in Chhotaudepur. So my family and I set out in the morning to go to the wedding together. I went by car to the wedding with my family. We reached Chhotaudepur and meet all the relatives. I met each of my cousins. We all met each other after a very long time so we were all happy to meet each other. Then we all sat down for a while and talked a lot. This is sister's marriage so we had to help in work. Today was turmeric day so the room in which turmeric was held in we decorated that room.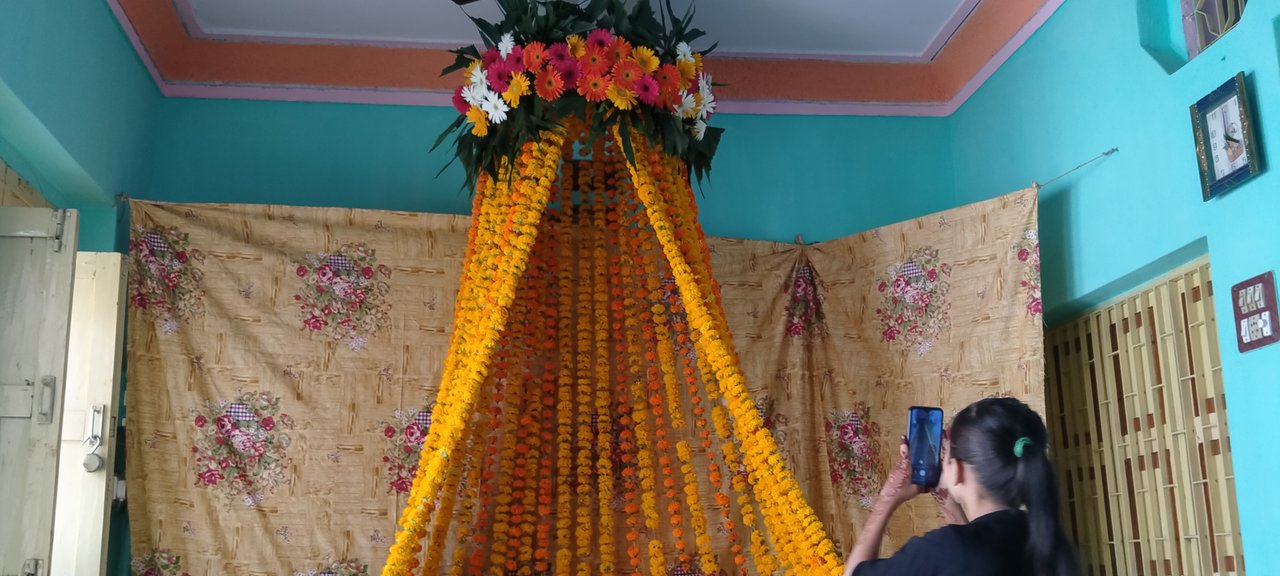 Decorating the room for the custom of turmeric
We all cousins got together and decorated the room very nicely. We were so busy to decorating the room that we didn't care where the time was going. Lunch time was over while decorating the room. Then we all decided to sit down to eat now. We all agreed with each other and sat down to eat. We all sat down with our cousins and after a long time we sat down to eat together.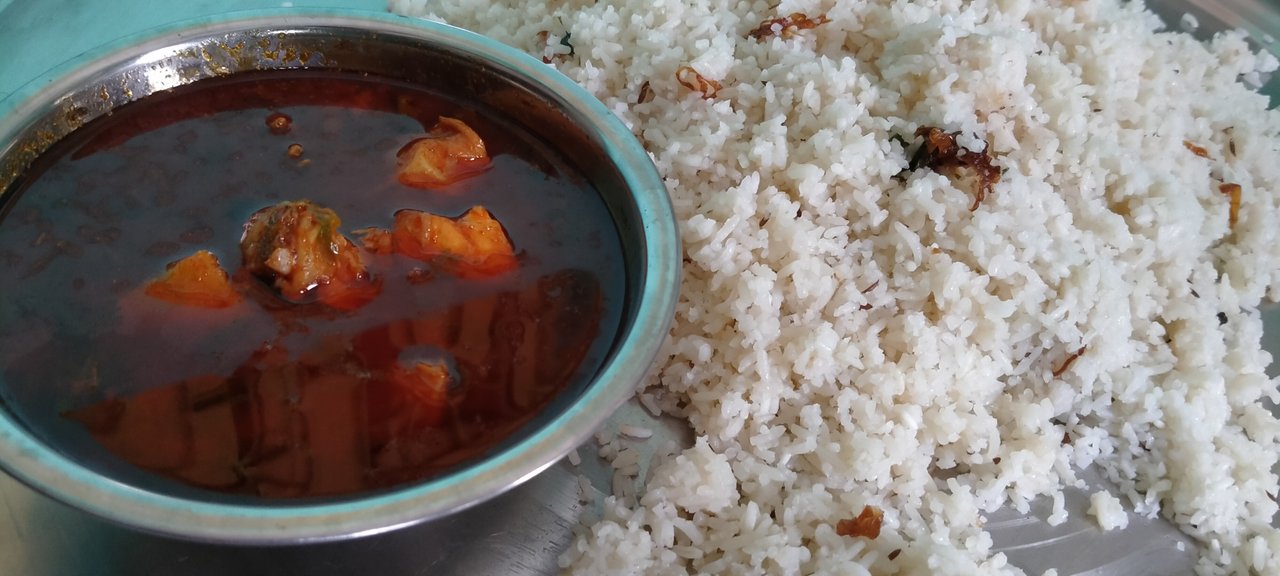 lunch time with cousins
We all sat down together and ate with fun. Then we sat on the chair for a while and talked. Then they all decided to go to the dargah in Chhotaudepur together. So we agreed and we went to the 'Dargah'. Then we all went in Dargah to pray.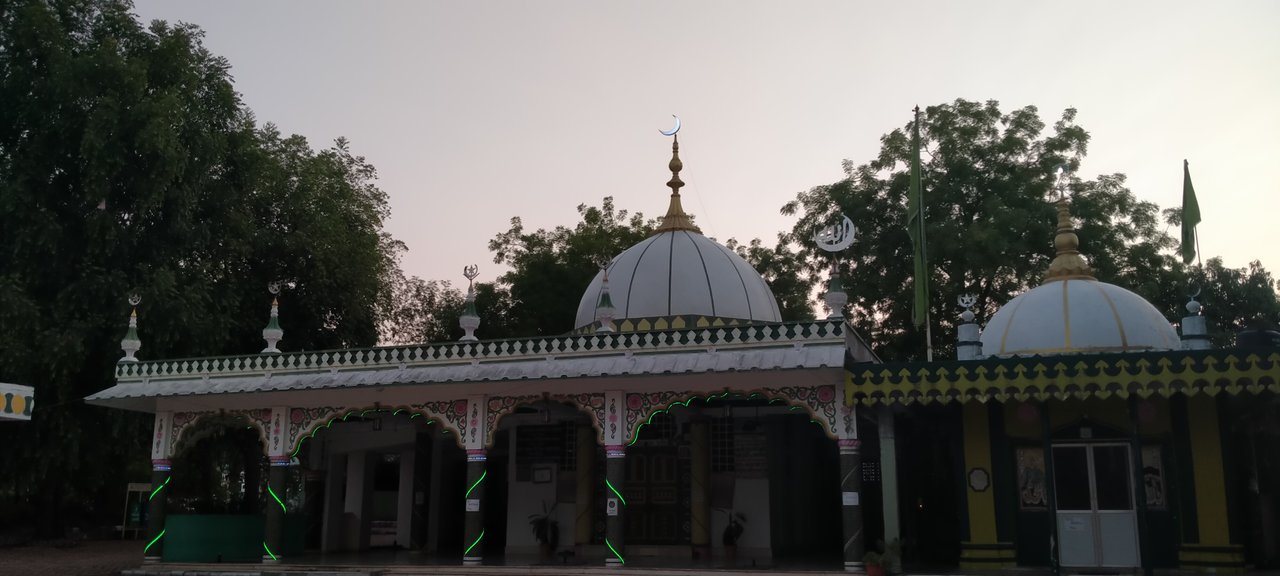 famous Dargah of Chhotaudepur
After coming out of the dargah, we all returned home. Now the time has come for the custom of turmeric. Then we all completed the turmeric together. We had a great time. Then my mother's turn to put turmeric on the girl. I took my mother's photo to make this movement memorable.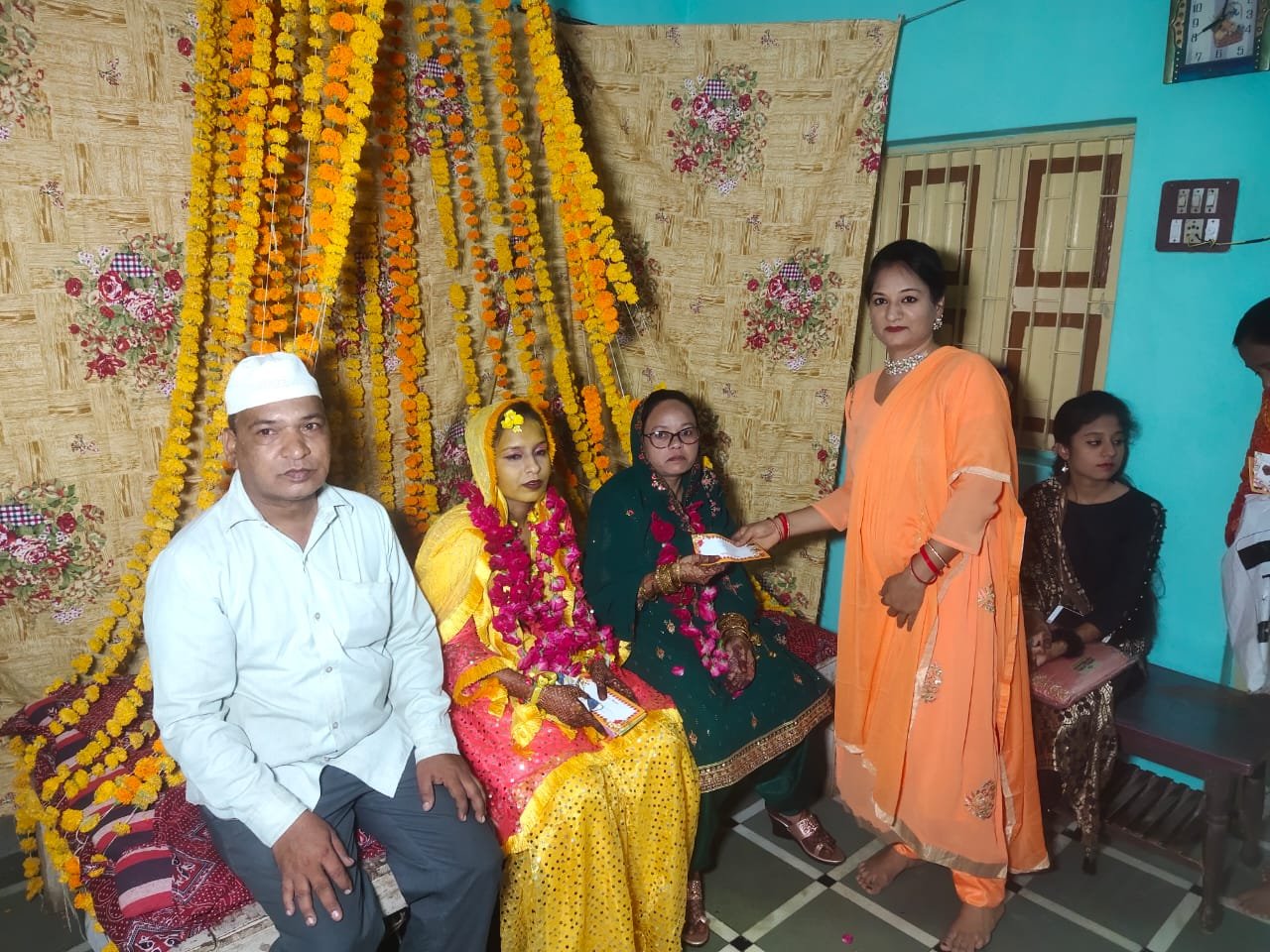 My mother is giving a gift to the bride
Now It was time to finish the ritual. And now it was time to eat so we all went to wash our hands to eat. After that we all sat down to eat and all cousins enjoyed together very much. After dinner we all sat down on the chair for short rest. The it was the time for sleep so we all went our room. That's how my day was ended joyfully today.
Thank you
😇😇