Today I woke up in the morning as usual. I got up as usual and took a shower and freshened up. Then my mother prepared breakfast for me. Eating fruits in the morning is good for my health, So my mother cut the season's first mango for me in the morning. The mango was very tasty. I ate mangoes and prepared to go to the office.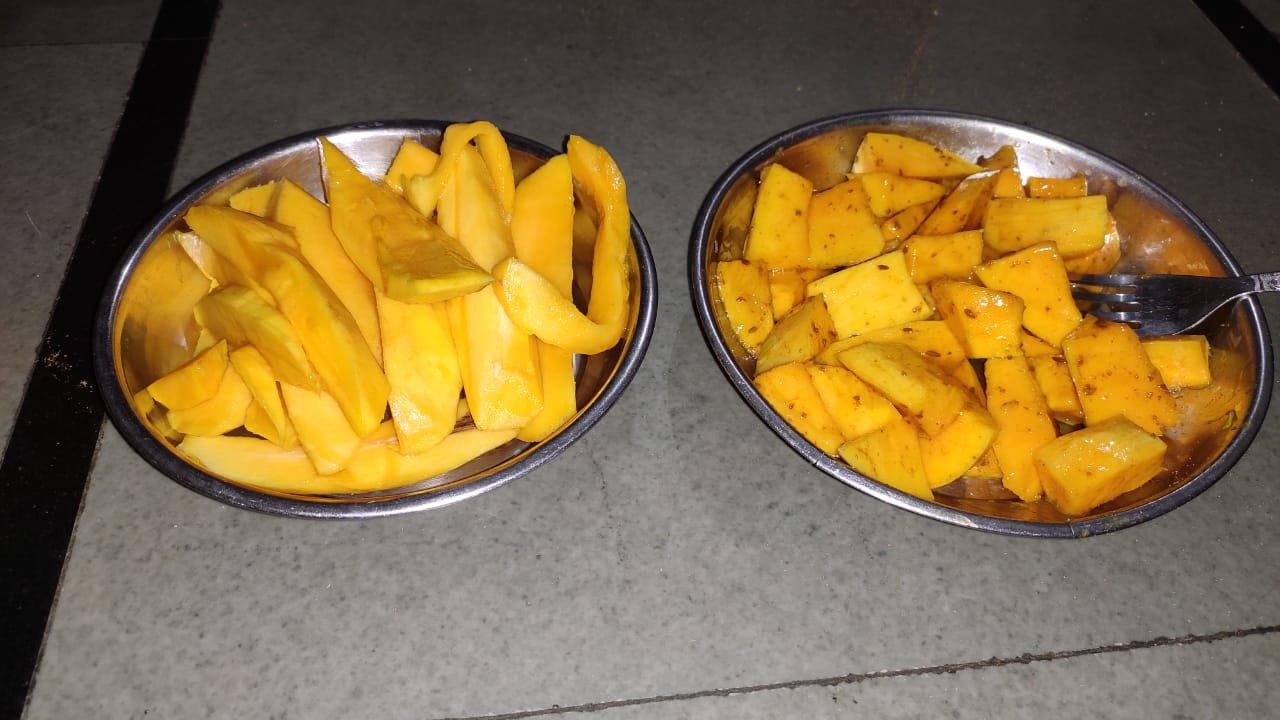 Season's first mango
Then I thanked my mother for cuting mangoes for me and left for the office. Then I reached the office and went straight to my cabin because I knew what to do today. I started doing my job. Then I did my little work and when I looked at the clock I realized that the time for lunch was over. So I went home for dinner again today and saw that my mother had made lunch for me. When I asked my mother if she had made a meal, my mother told me that there was bread and Bhaji for dinner today.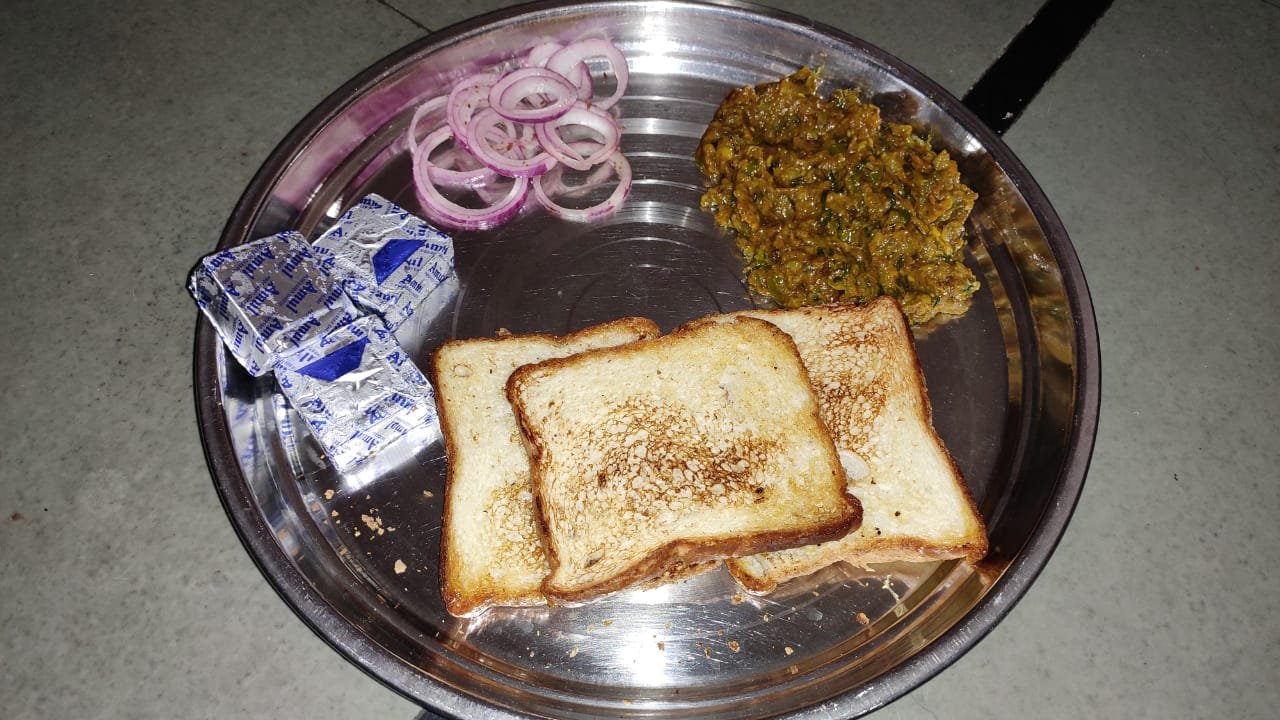 Bread & bhaji
Then I sat down to eat and my mother gave me cheese what was in the fridge. I ate the lunch happily. Then I went to the office and resumed my work. Shortly afterwards, news came from the office that the impact of the hurricane was increasing.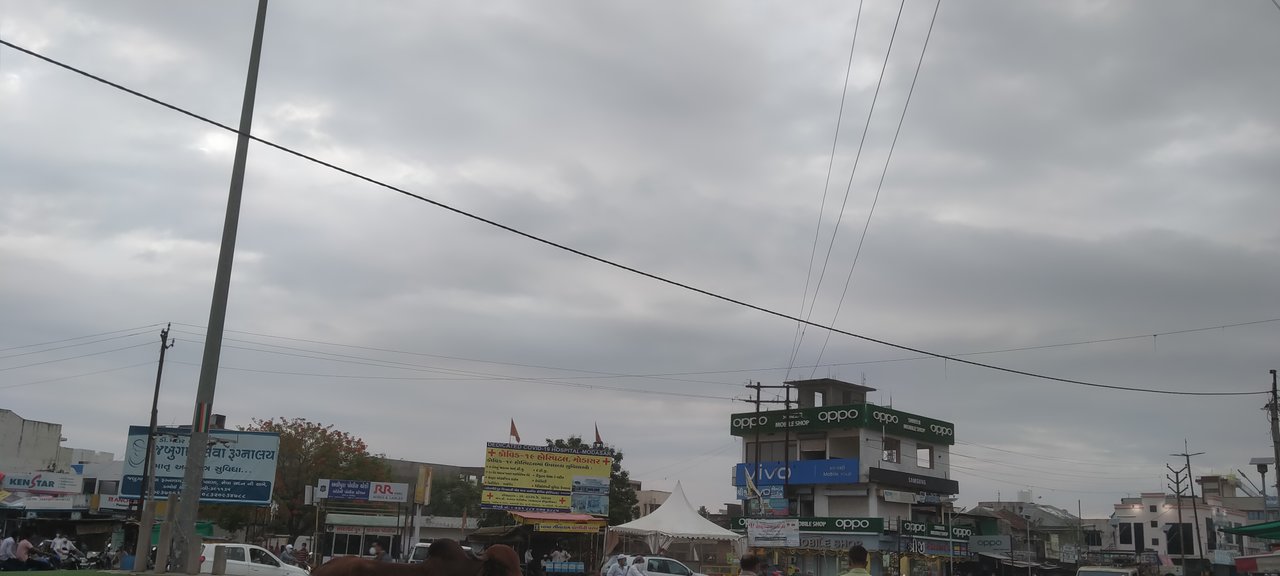 Atmosphere of Cyclone
So we were all allowed to leave the office early. The atmosphere was looking very dangerous. Then I reached at my home. My mother told me that Good thing you got home early today. Then I went for wash my hands and mouth. After that I rested for a while and since I love reading stories of history, I started reading stories.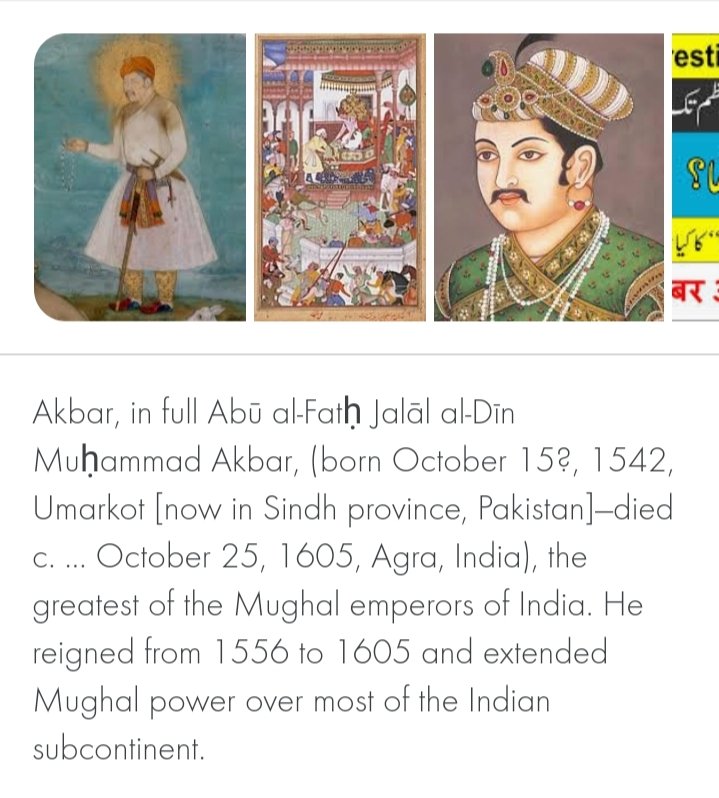 Reading story of history
I read the story for about an hour. After that I sat for a while and I remembered that for a long time today I have not paid attention to the SBD coins. Then I opened the website of SBD coins and looked in to the table of coins. when I was watching the table, there are growing up the SBD coins. I was happy to see this table.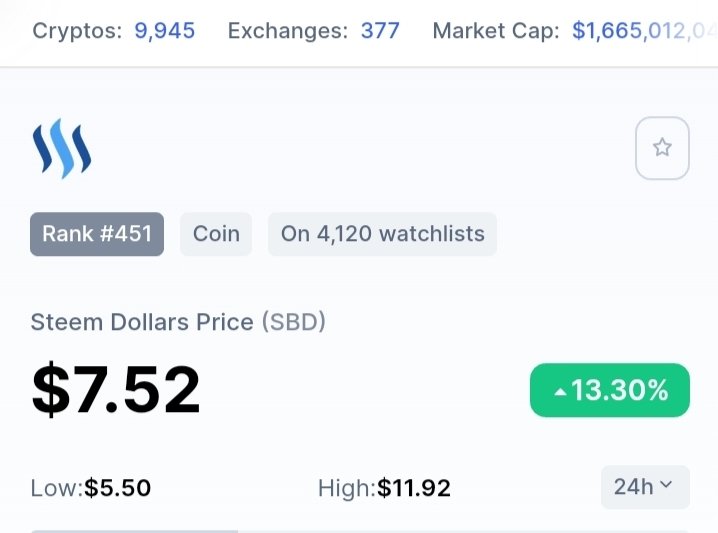 Increased the SBD COIN table
I was feeling pretty good after that. Then I sat for a while and use the mobile phone. Then I looked at the clock, it was time for dinner. Then I asked mom that what is in dinner today? Mom told me that they are come ate from outside today so you are the only one to eat today at home. So I told my mom that please make the maggie for me. Then I sat down for dinner and ate maggie happily. Then it was time to sleep so I went to bed for sleep.
@bestofindia
@booming01
@booming
Thank you
😇😇