I woke up early this morning because my out field work was going on from today. So today I was going to do meter reading in a nearby village. So after waking up in the morning I took a shower and got fresh. Then I asked my mother that what she had make for breakfast? She replied me that it was tea and snacks. I sat down for breakfast. After breakfast I left home to go for my out field work. Then I was doing meter reading at a place where I saw a corn field. There was a very good crop of corn and the corn also looked beautiful so I kept one of its picture in my phone.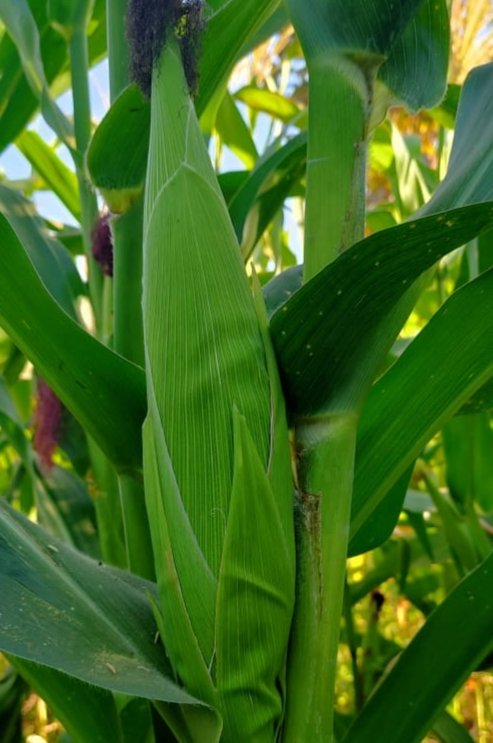 Cultivation of corn
Then after I continued my work. After some long time I was working my meter reading work. Then I realized that it was a time for lunch. So I thought that first of all I would go home and I would have lunch then I came back for meter reading, because that area was so near from my home. Then I reached at my home and asked to my mom that what is in lunch. My mother told me that I was not ready to come here. So she made maggie for me. So I ate it as a lunch.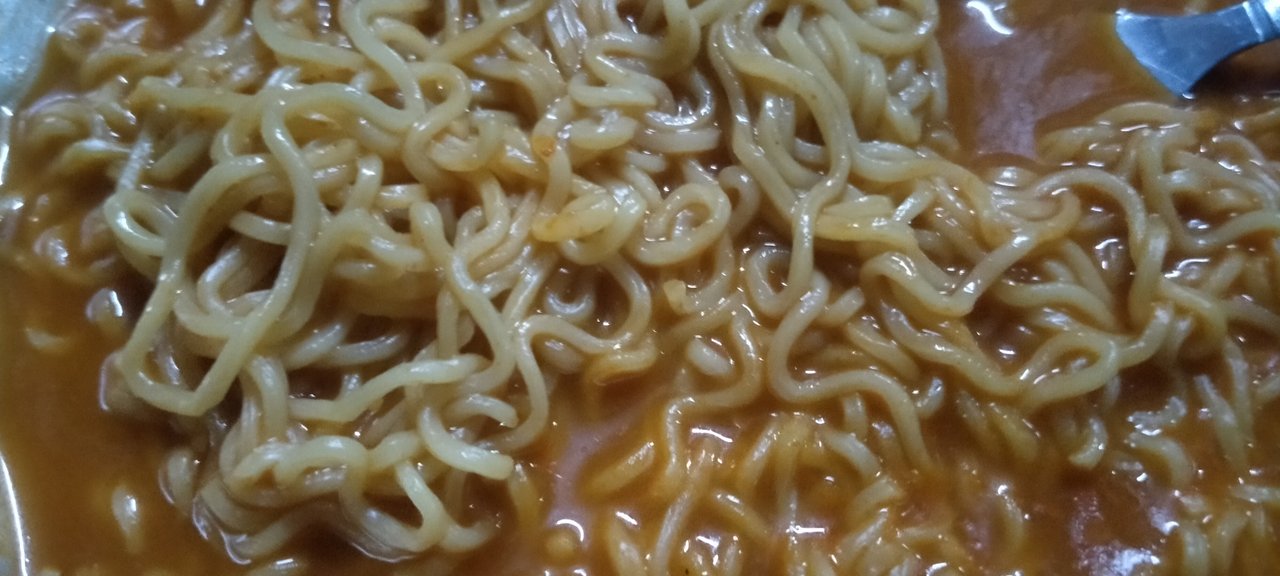 Maggie in lunch
Then I return at my work. I continued my work and I worked hard. Then I almost finished my work so I went to office and submitted my work which I have done today. Boss was happy to see my work and allow me to go home. Then I left the office and went to home. It was 5 o'clock and I am hungry. So my mom has cut the mangoes for me. I ate it happily because it was so sweet.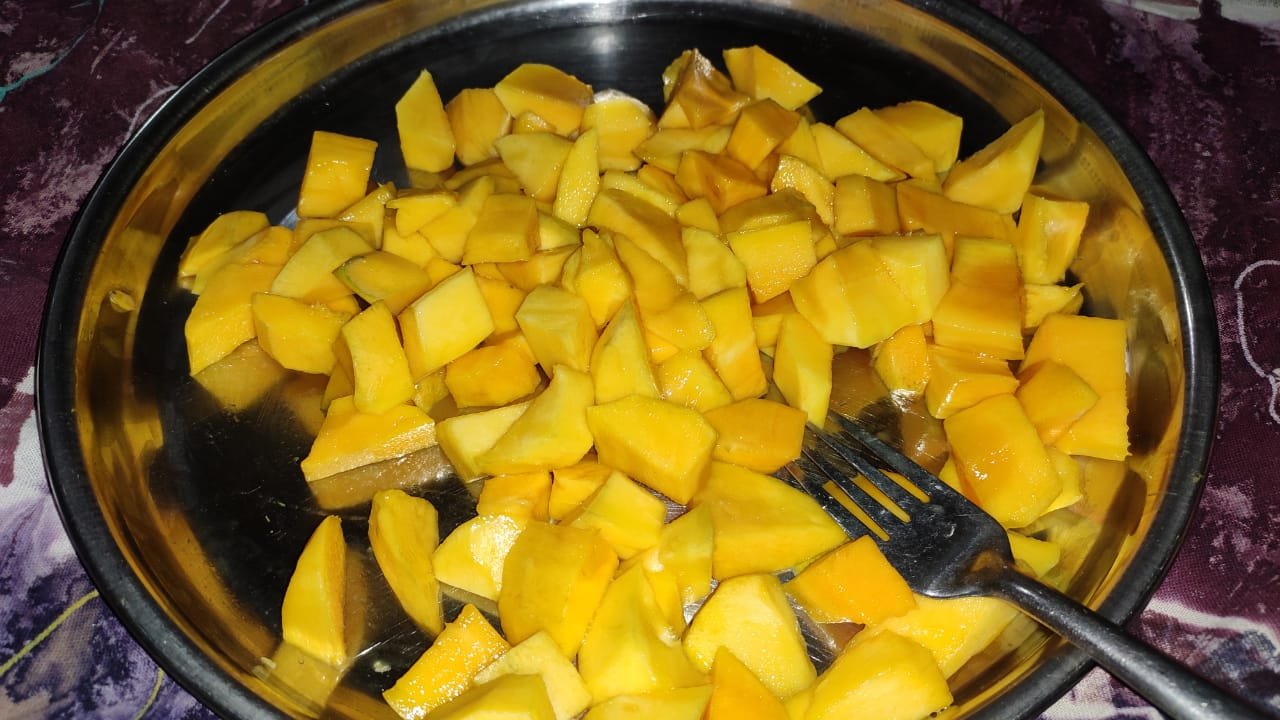 Having sweet mangoes
Then I rest for a while and then I took my laptop and watched about steem. When I was watching it, my friend's call came he offered me for a tea in our as usual place. I agreed with him and went there. Me and my friend enjoyed a cup of tea and talked with together for few minutes. Then it was time for dinner so I went my house. Then I saw a Veg. Biryani in dinner. I washed my hand and Sat down for dinner.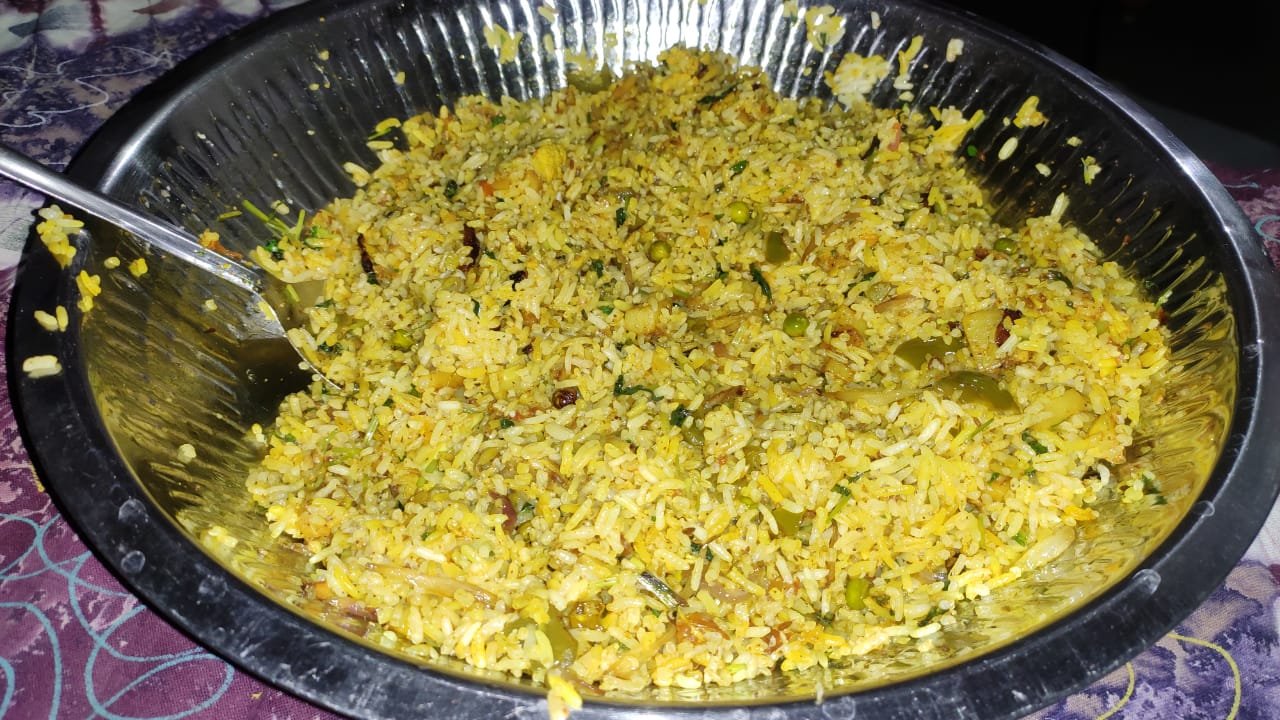 Yummy veg. Biryani in dinner
I was so surprised to see it. It was so delicious. The we all family ate it happily and then I thanked my mother for surprise dinner. Then I was so tired so I went in my room for sleep. That's how my day was ended today.
Thank you
😇😇