Today I woke up peacefully in the morning because I didn't have to go to the office today. Today was a holiday in the office. It was sunday today. Today I got enough rest and woke up after completing my sleep. Then I looked at the clock. It was 9 o'clock. Then I took a shower and freshened up. In the morning my mother gave me Poori and tea in breakfast. Then I sat for a while and used the mobile.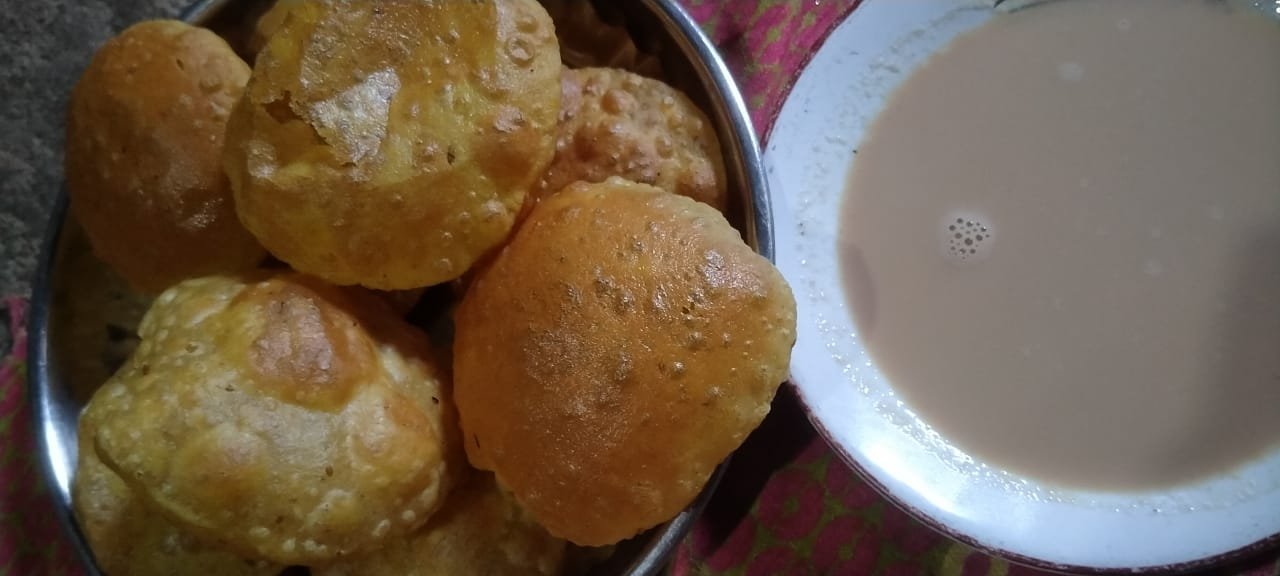 Poori & Tea in Breakfast
Then my father's call came. My father told me that can you please send the mom at shop? I told him that yes of you have some work than I can come at our shop and I will care for it for some time. So my father told me that he have to go in bank. I agreed with my dad and went to our shop. Today I had nothing to do so I decided that I would Sat at the shop. Then I reached at my shop and my dad left the shop to go to bank. Then I sat in the shop.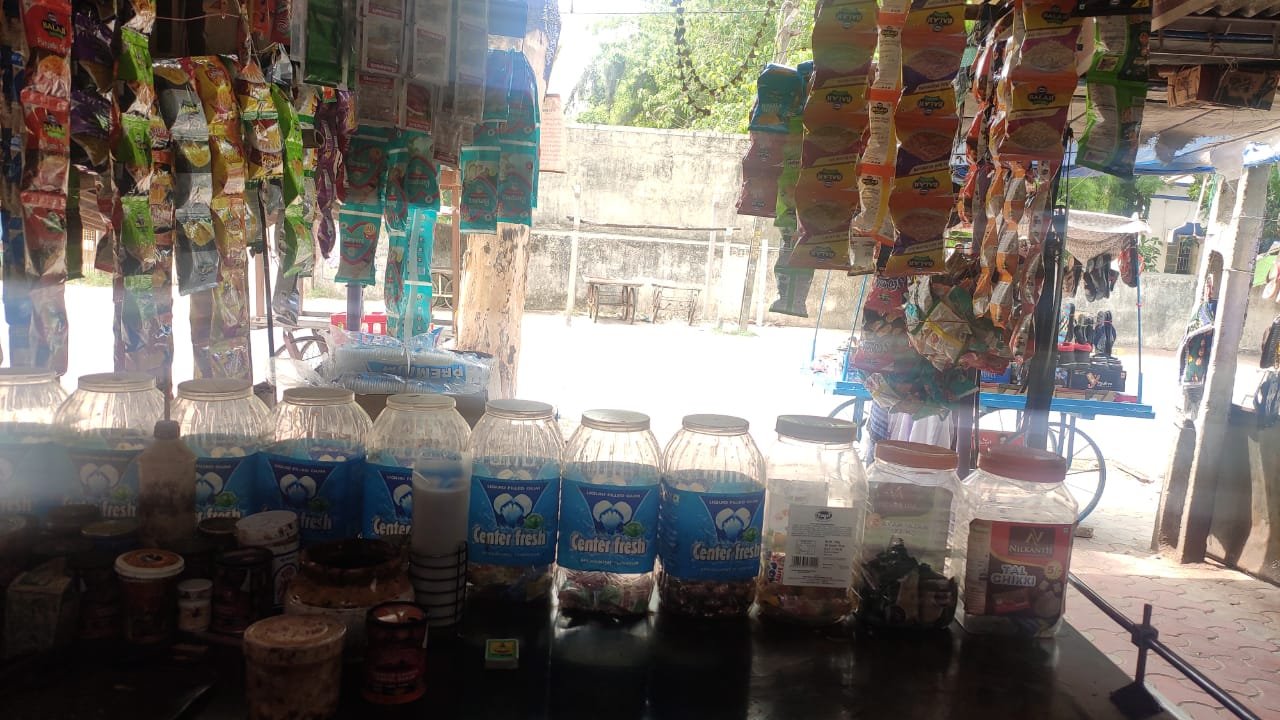 Sitting in my shop
After sometime my dad came back and told me that if you want to go home, so you can go now. Then I agreed with him and I left to go home. Then it was time for lunch. I had lunch with washed up my hands. Then I rest for a while. Then my friend's call came who have mobile shop. He was asking me that which printer we can buy for printing the bills. So I guide my friend for purchase best printer. And I take a screen shot of printer's features and price.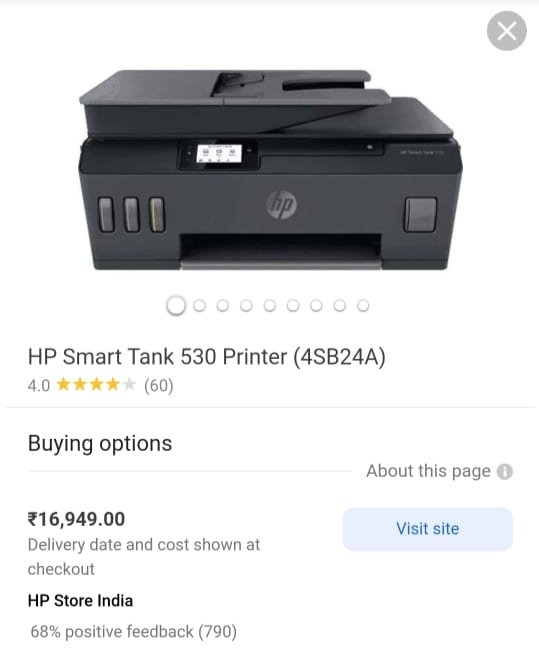 Screen shot of printer's features & price
Then I sent it to my friend. Now My friend was cleared that which printer he should buy. Then I ended my talk. Now it was evening time so I went to my friend's house. We both sat there for while and then we both went to market. There we drank a cup of tea and met with other friends. After sometime my mother had call me because it time was for dinner. Then I reached at the home and washed my hands and mouth. Then I sat down for dinner.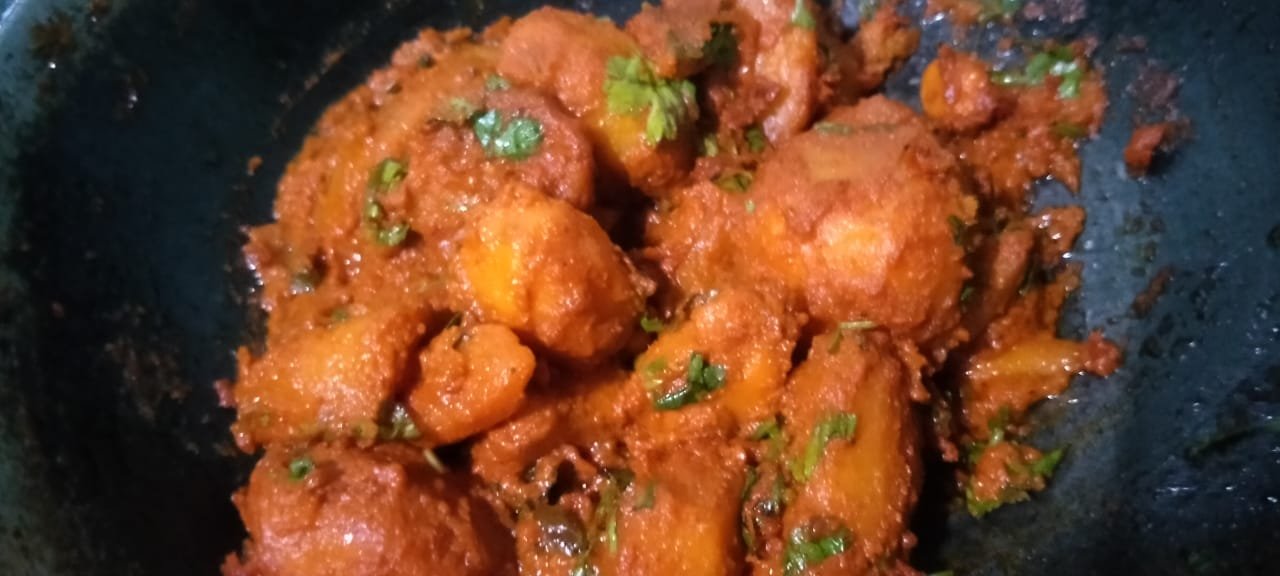 "Masala Potato Sabji in dinner
It was "Masala Potato Sabji" In dinner. It was looking so yummy. I tasted it and told to my mom that it's really delicious. I ate it happily with my family. We enjoyed it with doing good talks together. And then it was time to sleep so I went in bedroom for sleep. That's how my Sunday was became fun day.
Thank you
😇😇