I woke up early this morning because we all staff had to go to the office early today. There was a call from the office that 2 staff members have been admitted in the hospital due to corona So the staff meeting has been held in office. So I got up early and had a quick breakfast and reached the office. Boss said in the meeting of the office that until the 2 members of our staff get better, each member will have to do more work. We all staffs are agreed with boss and went back to work. At the end of the meeting the boss and I were sitting together and discussing on other work. There the boss and I took a selfie.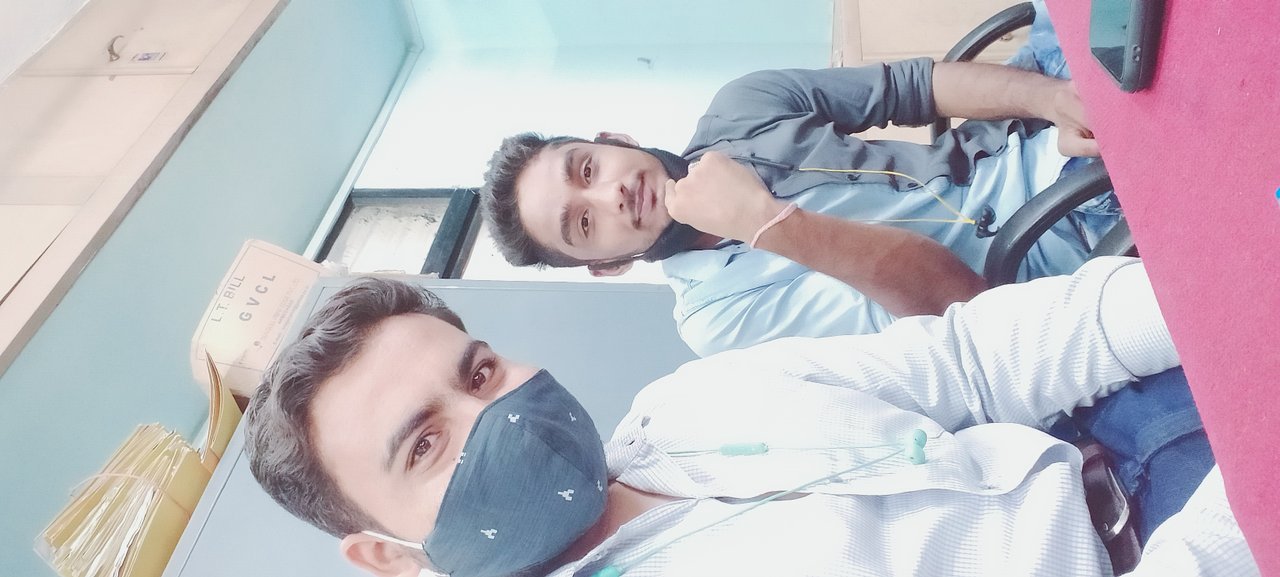 Selfie with boss
Then I went to my cabin and sat down to do my work. After a little work, time was running out. The time was for lunch. Then I went in office canteen for lunch. After lunch I came back in my cabin and sat down for my work. I was working when a customer came into our office with a problem about his electricity bill. The problem with the customer is that they have to take more money in their bill if they have a solar system at home. We then told them to sit down and we would check that which there was a problem. Then we all search the problem on computer.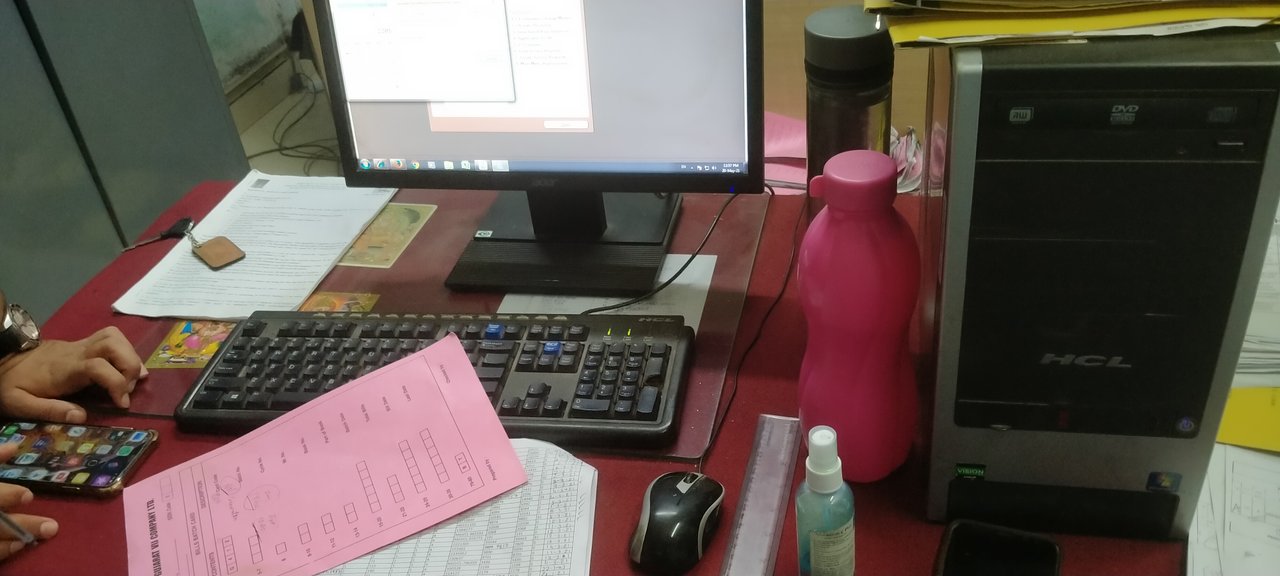 Searching customer's problem in computer
After checking, it was found that the customer's meter units have gone further. We then decided for the customer's satisfaction that the money from these units should be credited to the customer's incoming bill. Then the customer was happy and returned. In all this work, today's office time was over and I left to go home. After going home I washed my hands and mouth and freshened up and rested for a while. While resting, I saw the newspaper on the table So I thought I'd read some news. There was news in the newspaper that the bit coin had lost at 13 thousand dollars. And the crypto market suffered huge losses.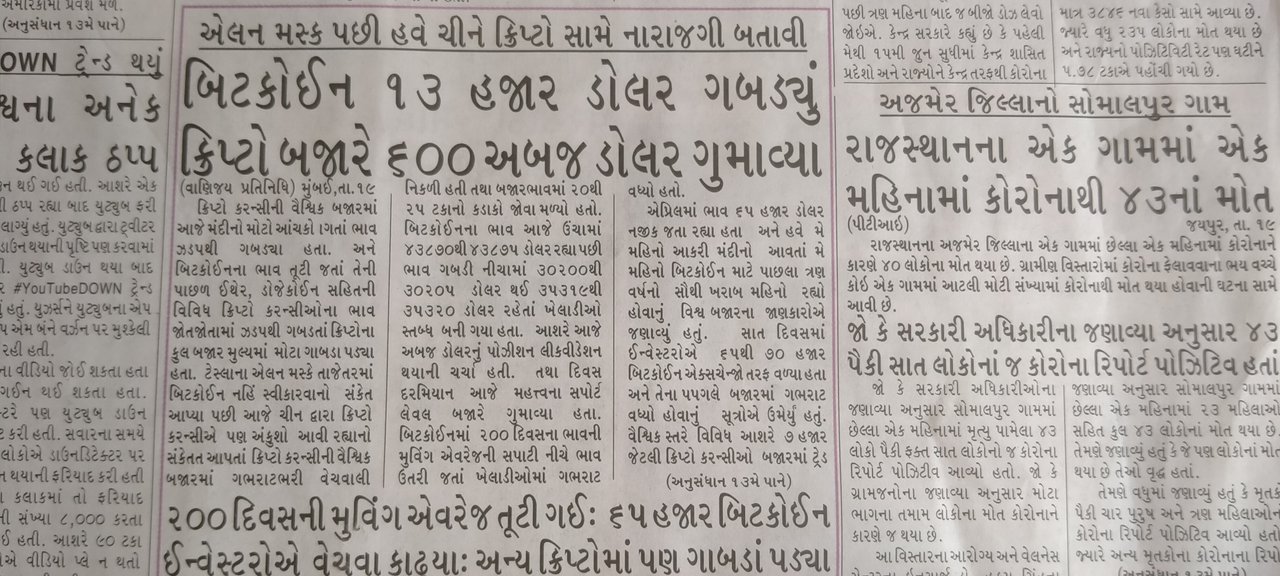 Reading news about crypto and Bitcoin
After read new I use my mobile for a while. Then I talked to my brother about his health. Today I was hungry earlier than usual so I asked my mom that what was in dinner. My mother replied me that it was Handvo in dinner.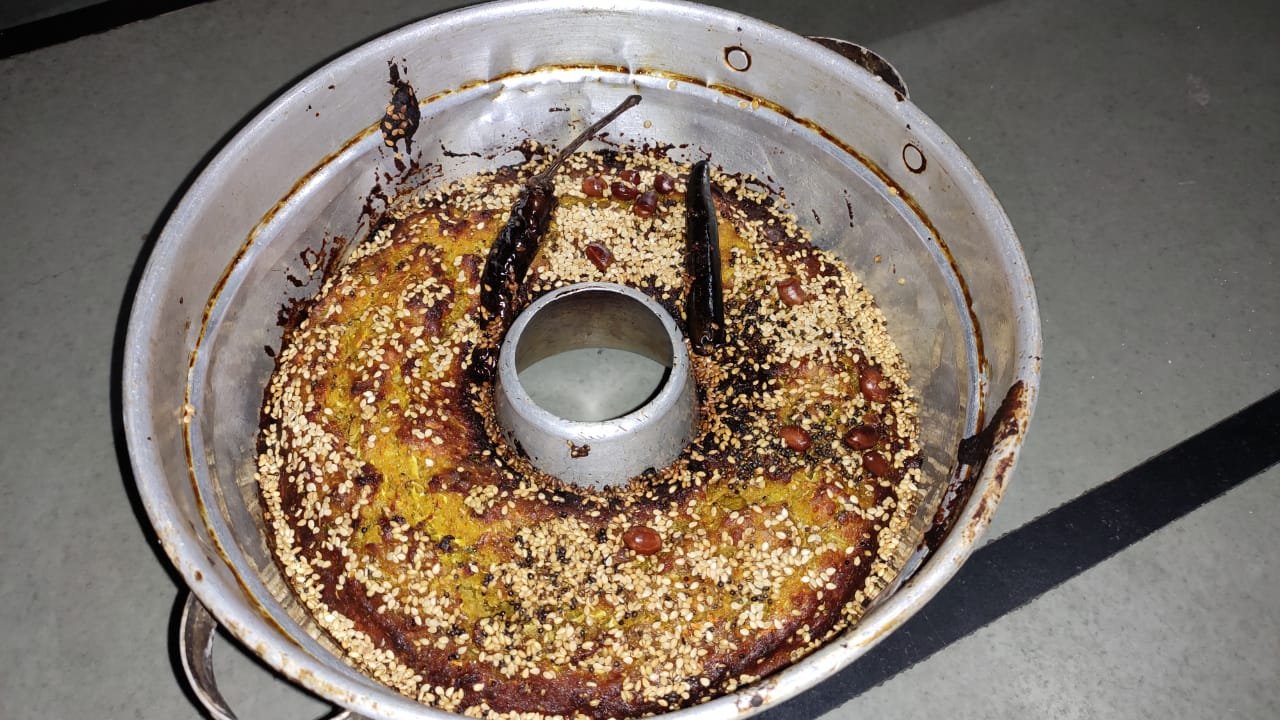 'Handvo' in Dinner
Then I went to wash my hand and sat down for dinner. It was so delicious. Then I went for sleep. So this is how my day ended today.
Thank you
😇😇