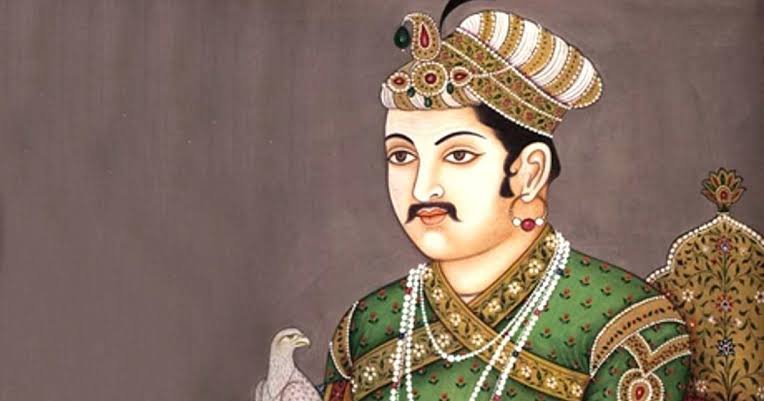 Source:-(https://satyagrah.scroll.in/article/102273/should-we-call-akbar-the-great-king-or-not
Full name: - Abu'l-Fath jalal-ud-din Muhammad Akbar
Born: - 15 october 1542
Died: - 27 October 1605
--Akbar was born in the palace of Rana Virsal of Amarkot. Akbar's father's name was Humayun and his mother was Nawab Hamida Begum. Akbar was the third ruler of the Mughal dynasty. Among the emperors, Akbar was the only emperor who received love and respect from both Hindu and Muslim religions. Akbar established a religion called din-e-ilahi to bridge the gap between both Hindu and Muslim classes.
--Akbar was the most skilled ruler of the Mughal period and was a secular emperor. The history of the Mughal period is very long and ancient. Akbar spent his life in hunting and martial arts but never learned to study it. . Akbar married her to Rukaiya Sultan. After some time Hindal Mirza died in battle. Humayun defeated Islam Shah, son of Sher Shah Suri in 1555 and captured Delhi. After some time Humayun died. Influenced, Baron Khan installed Akbar on the throne of Delhi on 14 February 1556 at the age of 13. Baron Khan listened to Akbar until he grew up. Akbar was also given the status of emperor. The Sun Empire captured Agra and Delhi after Humayun's death without fear of small children. Alexander Shah led the movement towards Suri under the leadership of Berankhan. Hemu was the general of Sikandarshah Suri at that time. Akbar's army led by Baran Khan defeated Hemu in the second battle of Panipat in 1556. He then conquered Agra and Delhi. Akbar invaded Delhi. Akbar made Fatehpur Sikri his capital in 1571.
Marriage of Jodha bai and Akbar: -
Rani Jodha Bai was the daughter of Raja Bharmal, the king of Jaipur Aamer. She was married to King Akbar. They were married on 6 February 1562 at the age of 20.
Akbar built this.
1 - Agra fort
2 - fatehpur sikri
3 - humayun's Tomb
4 - Tomb of salim chisti
5 - Buland Darwaza
6 - Allahbad Fort
--Jajiya kar
Akbar abolished the jajiya kar that was levied on Hindus. Jajiya kar was a tax levied on non-Muslims. But Akbar abolished that tax.
--Slave practice: -
The practice of slavery meant that whenever a war broke out, those who were defeated were taken prisoner. They were called slaves. It was called slavery. However, Akbar banned slavery in 1562.
--Sati practice: -
Whenever someone was dying. At that time, his wife was having sexual intercourse with him, that is, they were also burnt alive in his body rites. So Akbar stopped this practice and encouraged widow marriage.
--Marriage practice: -
In Akbar's time, very young children used to get married .Akbar did not like this matter .So Akbar made a law for marriage. It made the boys 16 years old and the girls 14 years old
Akbar's president fought two battles with him
--The Battle of Panipat was fought in 1556.
Between Akbar and Hemu in which Akbar won. Hemu was defeated. There was an arrow in his eye.
--The second war is the battle of Haldi valley.
This war was fought between Akbar and Prithviraj Chauhan and Akbar won this war.
Akbar's death: -
Salim wanted to be a king .He tried his best to be a king .After all, Salim turned against Akbar. This made the king very upset. Akbar was not even treated for this disease. So at last the king died of the disease of patches.