Hello Steemians , How was it going friends ? I hope all of you are doing great and are all safe during the pandemic .
So let's get started and talk about my today's activity .
---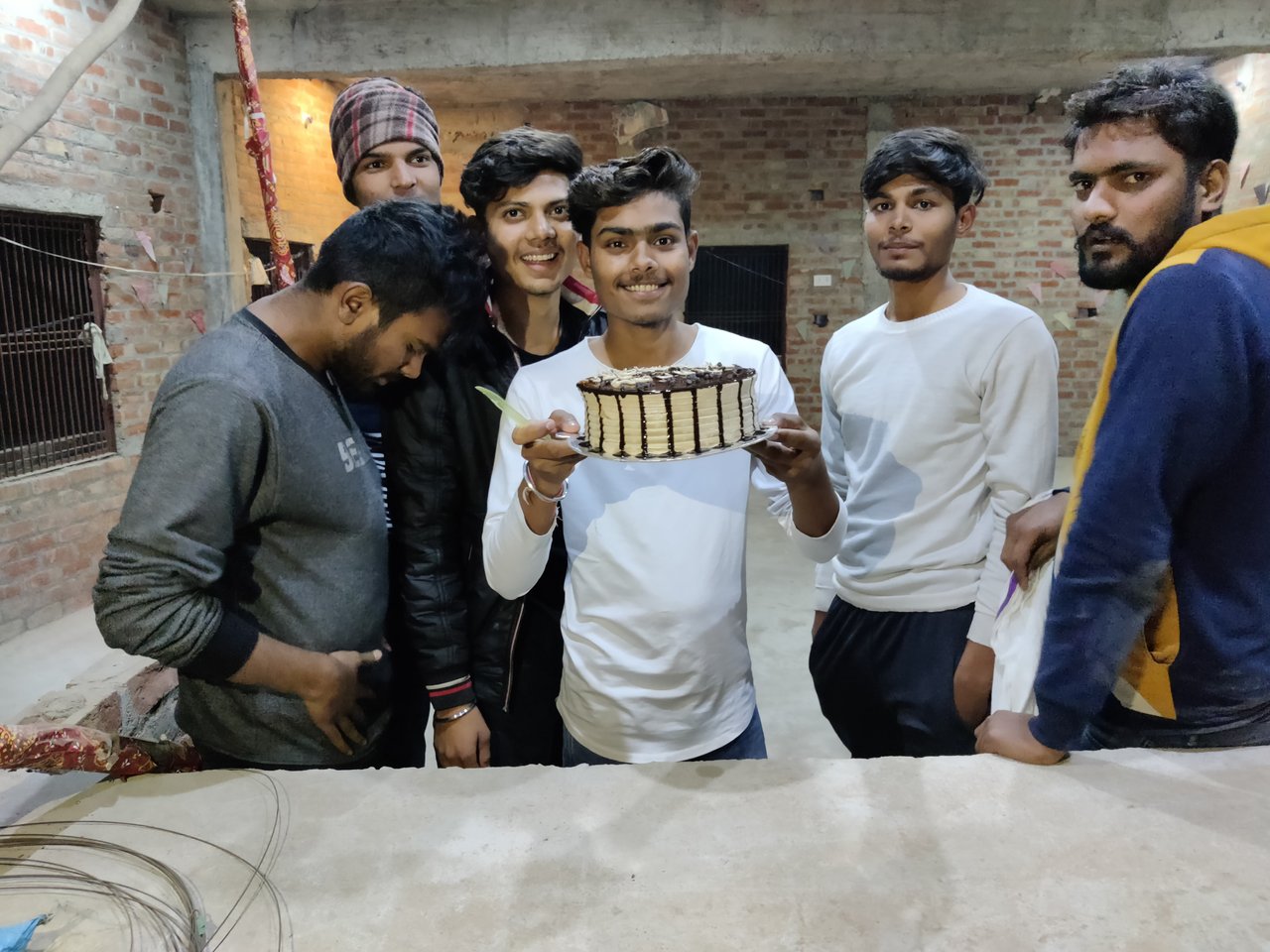 Today was a normal day for me. Today is Monday and today was my friend Deepak's birthday too. But today the cold had increased a lot. There was fog since this morning. So I did not even get out of my blanket.
I woke up around 8:30 this morning. First I wish my friend a birthday and put my phone on charging. Then I went to bathroom make myself fresh and brushed my teeth . I again sat in a blanket and drank tea.
Today I had a online class at 1pm. But due to the cold, I spent some time and blankets. Then I got a call from my friend . So I went with him .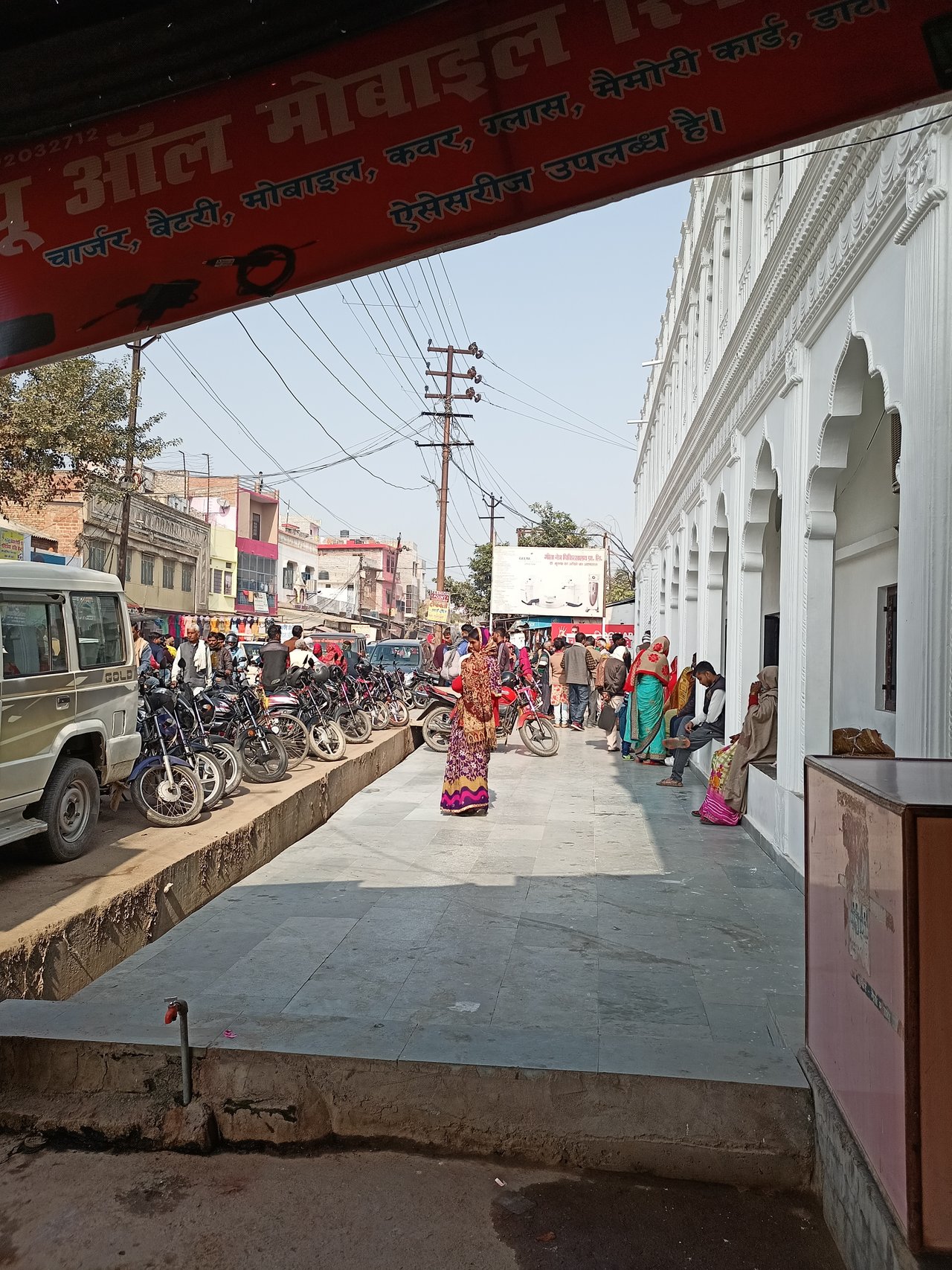 At Teacher Colony | Plus Code - 3M5P+R7 Sirsaganj, Uttar Pradesh | https://w3w.co/grownup.brambles.nervy
I spent a lot of time with friends. Today there was no problem even if there was no work. I returned home for about one hours. I took a bath with hot water and got ready for joining class . I joined my online class. In the mean time, I had lunch.
After class , I checked all the notifications . I became active on social media for sometime and also Steemit . I read some blogs.
In Evening, Around 5:30 o'clock in the evening I went with my friend. Everyone was ready to go to Deepak's birthday party. All friends gathered in about an hour. We reached hotel by 6:45 . Then He cut the cake . After this we clicked photos and selfie .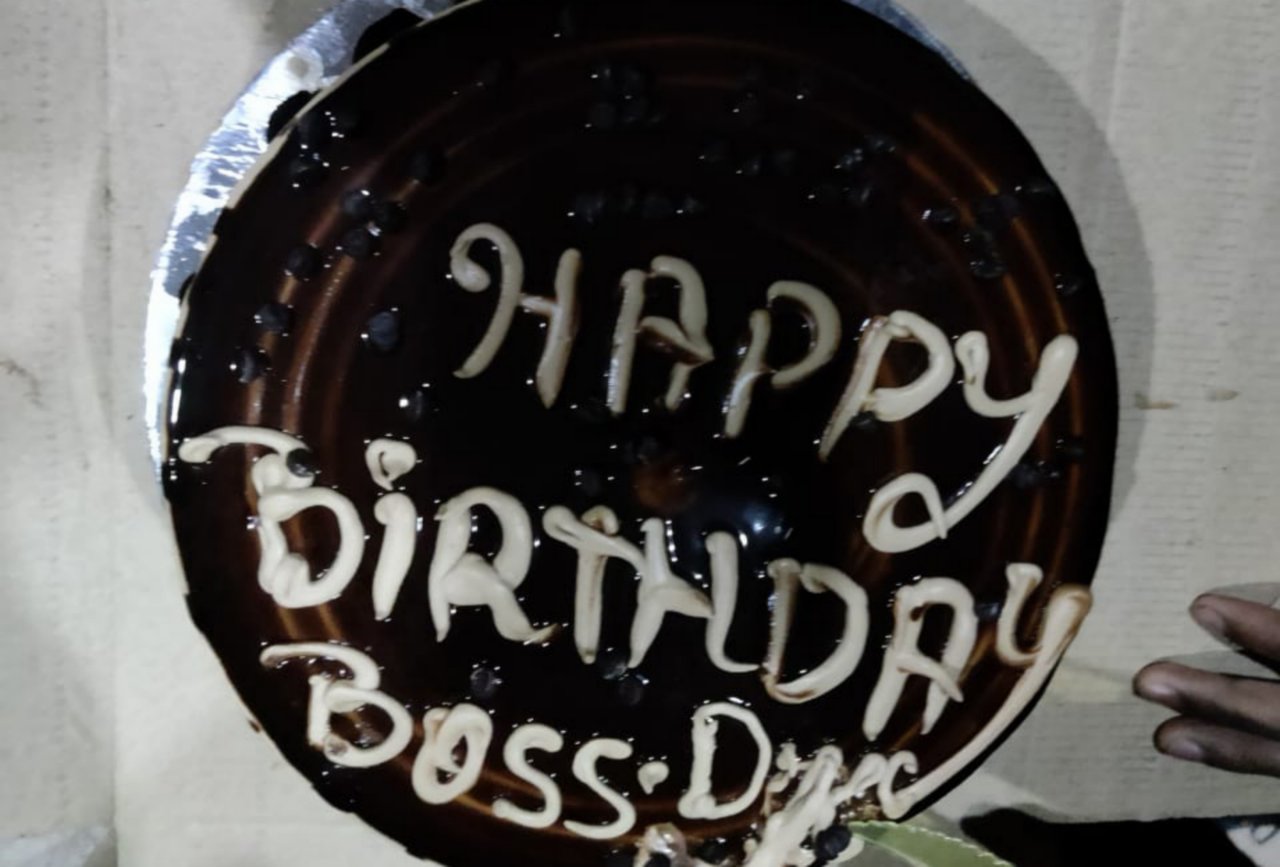 Birthday Cake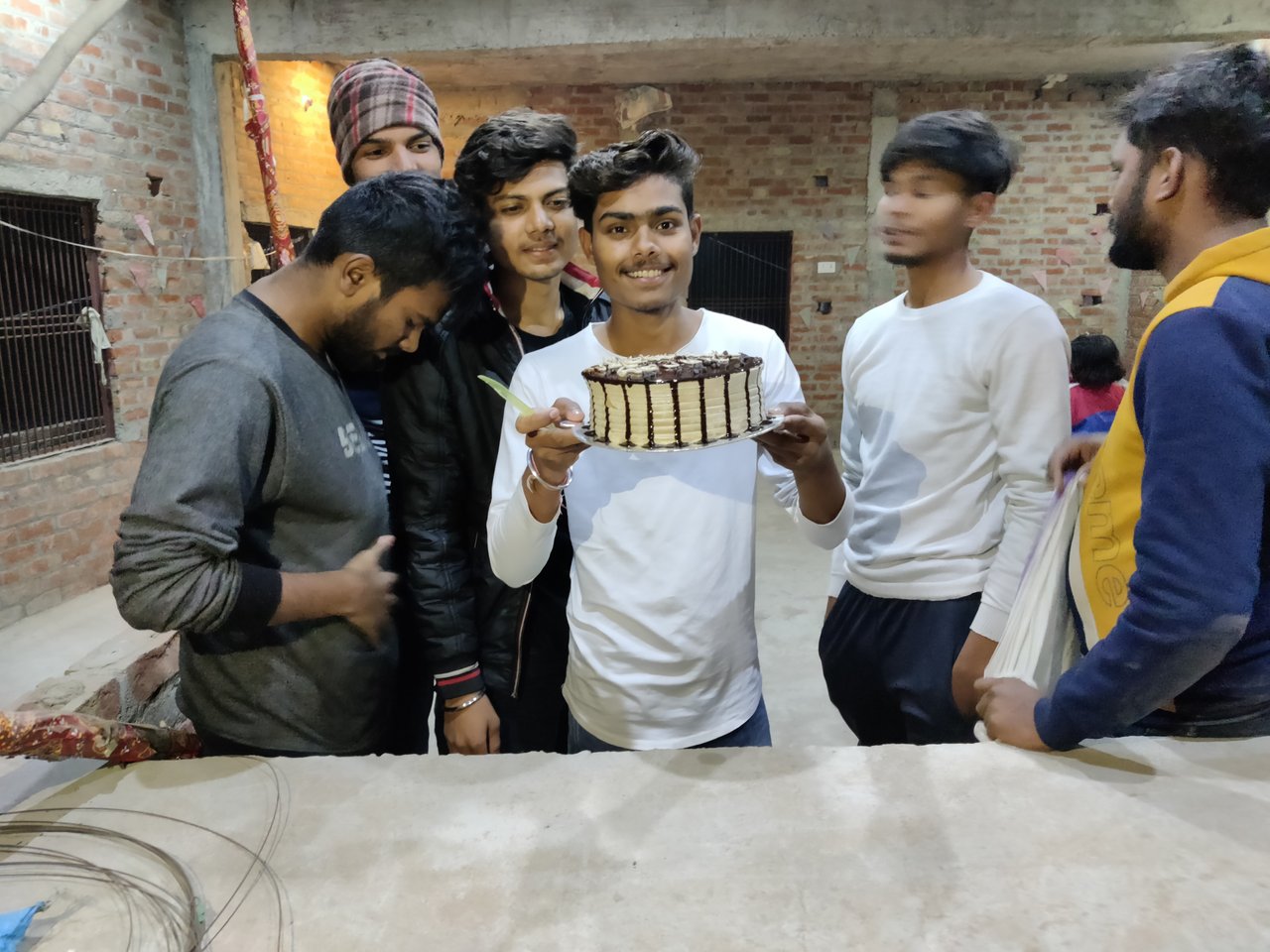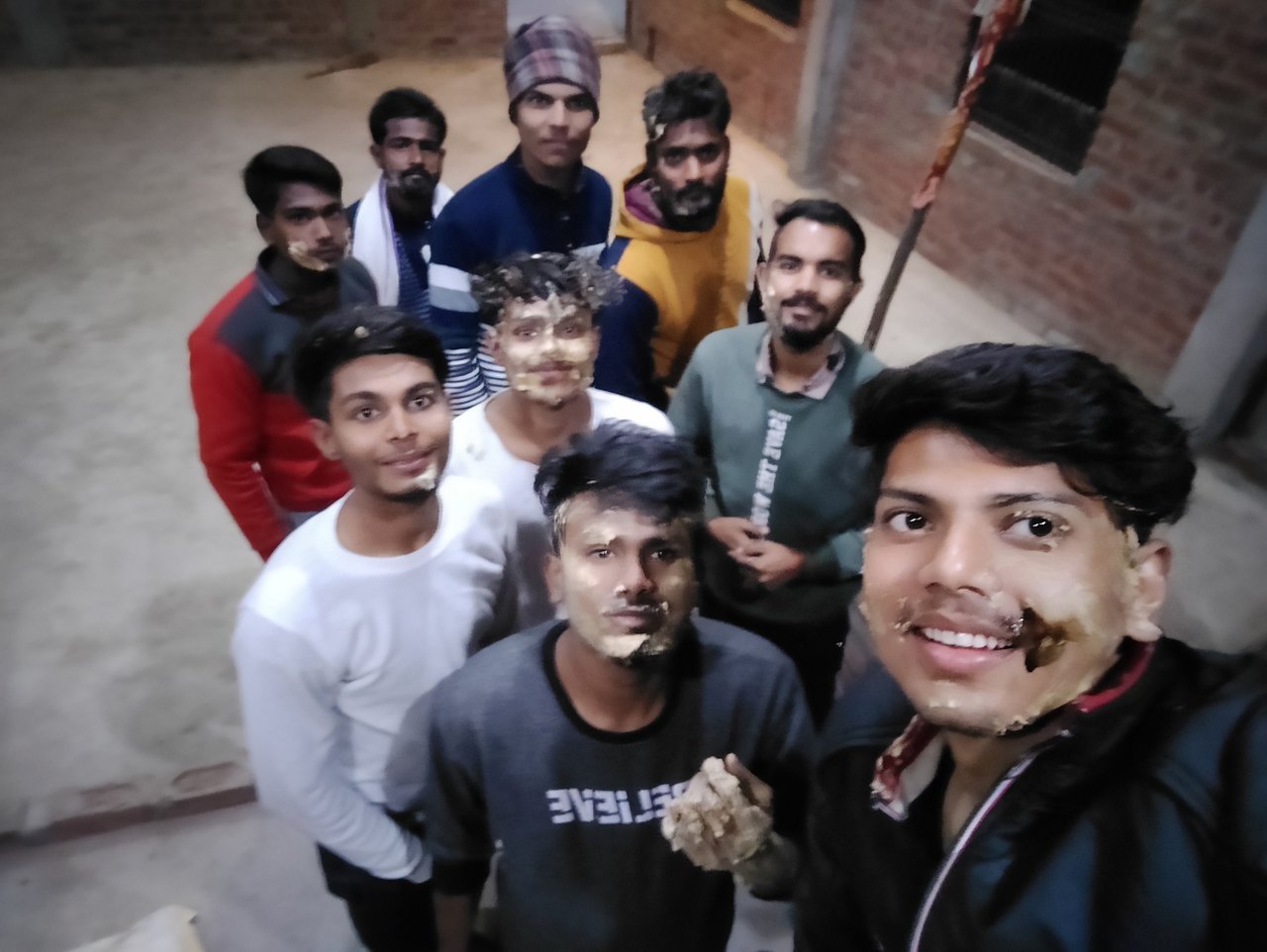 We all clicked photos together | Plus Code - 3M89+W9 Umari, Uttar Pradesh | https://w3w.co/gifts.horns.lifeguard
We had a lot of fun. It was a great time . It was almost 7:30 pm. Enough of fog. After this we all had dinner together.
Around 8 o'clock we left the hotel. After this we returned by walking. Then after some time I went to my room. I started using my phone. I became active on social media again . Then I started listening to songs .
Steem On