Hello all,
Welcome back to my dairy game series. It was my 82 nd episode 😊. Thanks for being consistent on reading my blog 😃. Without getting late let's get started.
---
Critic:-
Just like usual day went to many places regarding office work and had different varieties of juices and returned to home.
---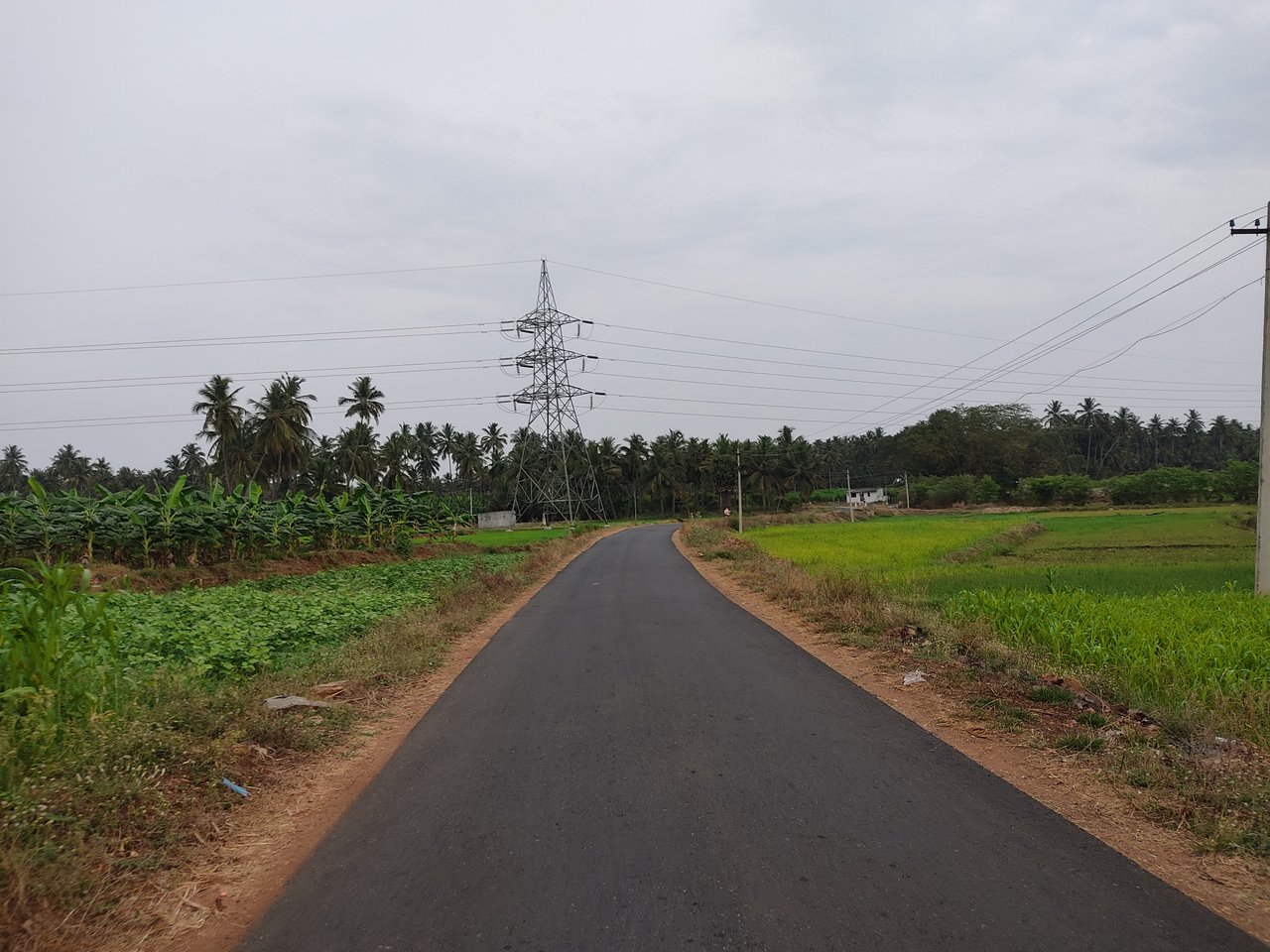 Morning routine like getting up from bed and having breakfast and taking bath brushing teeth everything happened as per my regular schedule. I started to move fir my office around 8.30AM and I reached office at 9.30 AM. While going to office I took this picture looks awesome right. It was due to yesterday rain 🌧️.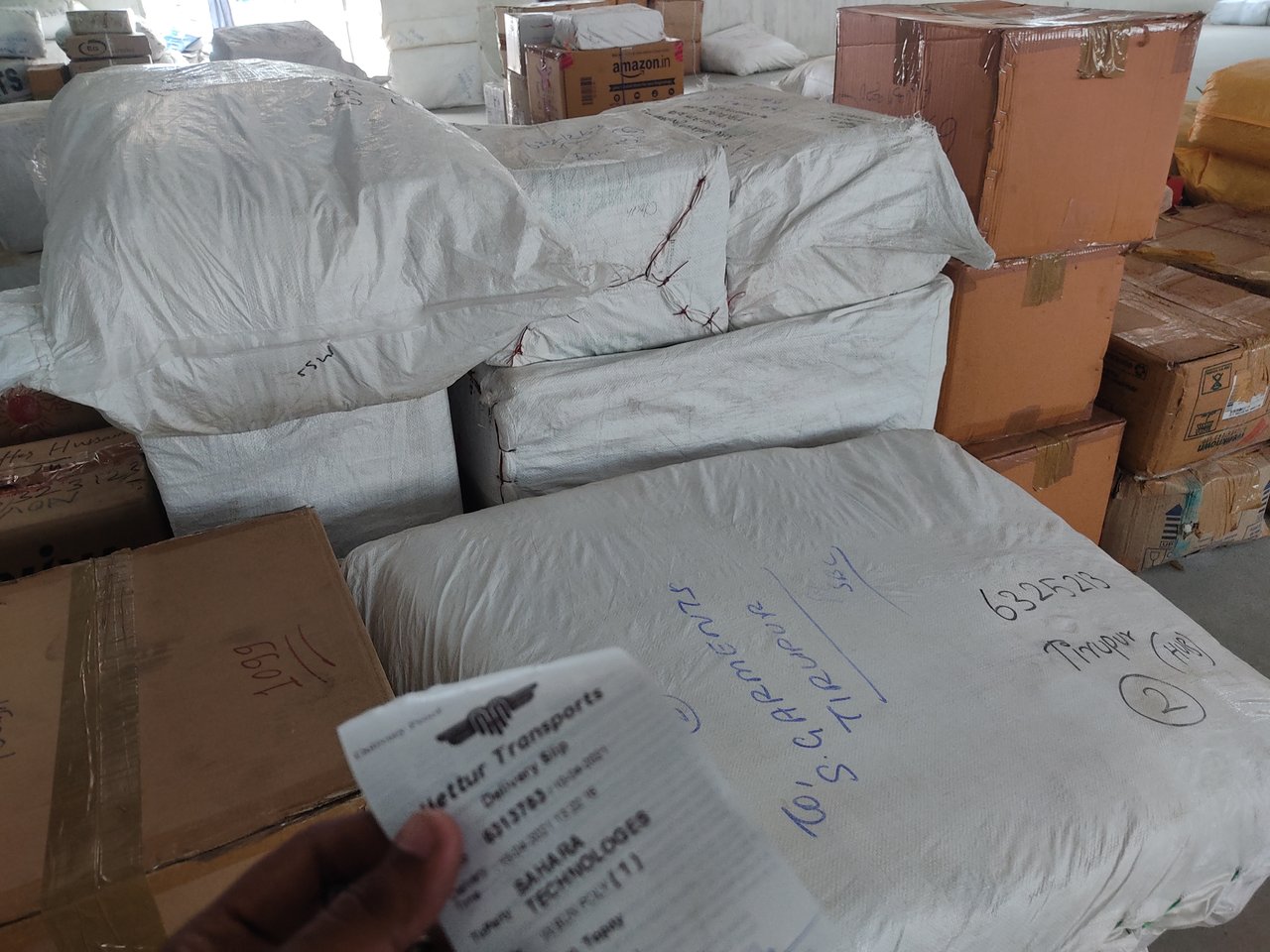 At office I got a call from my senior saying that courier has came from banglore I have to go fir the courier office and need to collect it. Here Mettur transport services is famous where our courier has came so I have to pick up. I thought it was small but it was huge . Hence I urged to call for an 4 wheeler auto to pick and drop to my office which is roughly 4 kilometres they asked for 200 Rs and finally agreed and delivered to office.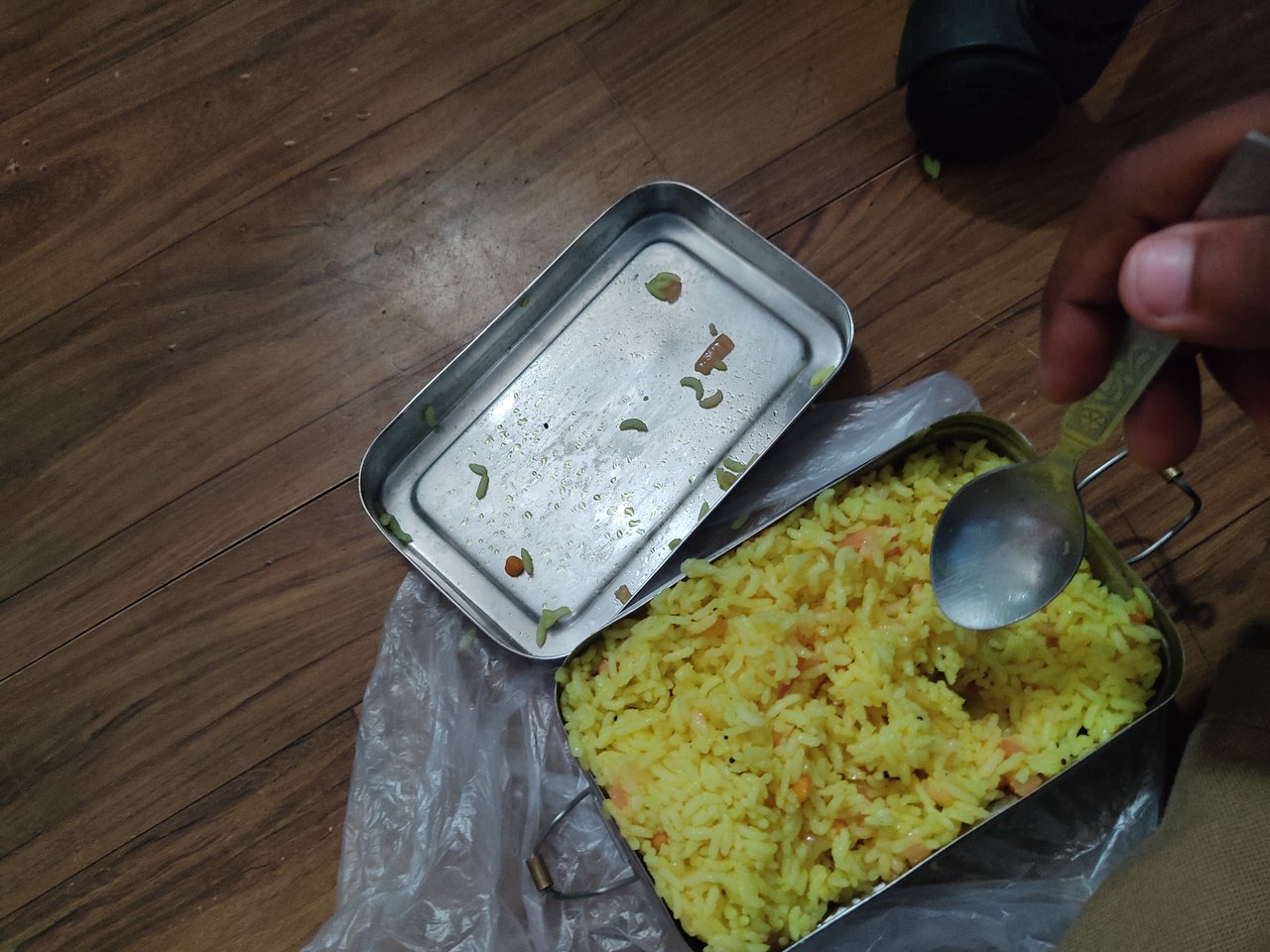 After delivery I sat on the desk like a monkey and my stomach started to quarrel that he needs his food. Hence I opened my tiffen my granny prepared me an lemon rice you can see that in the above image. Yeah I had my lunch.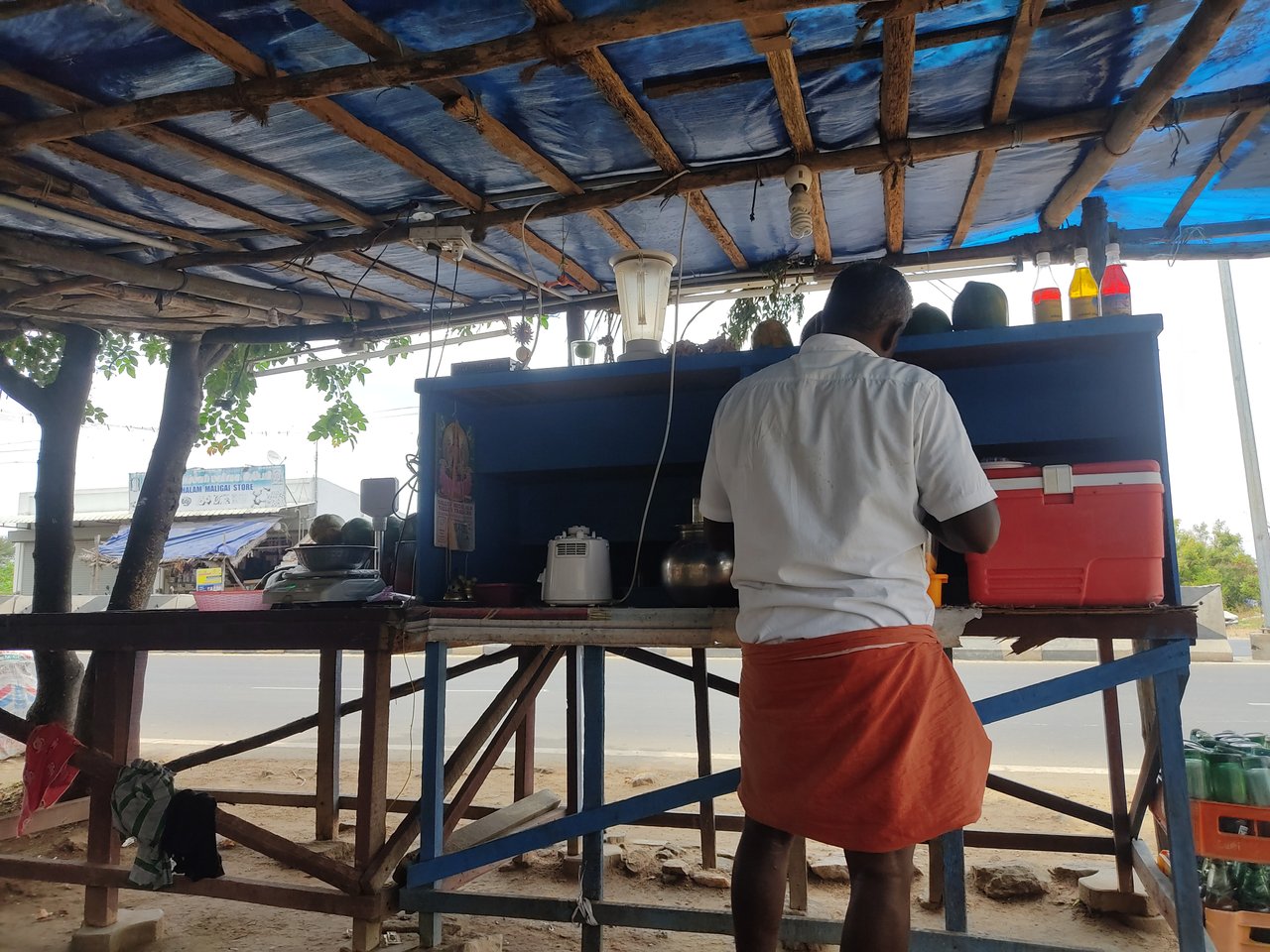 My senior called to go for the garments where we are planning to implement the template sewing machine. While going we stopped at a juice shop which is very near to the roadways. The structure of shop was really simple and all are economical.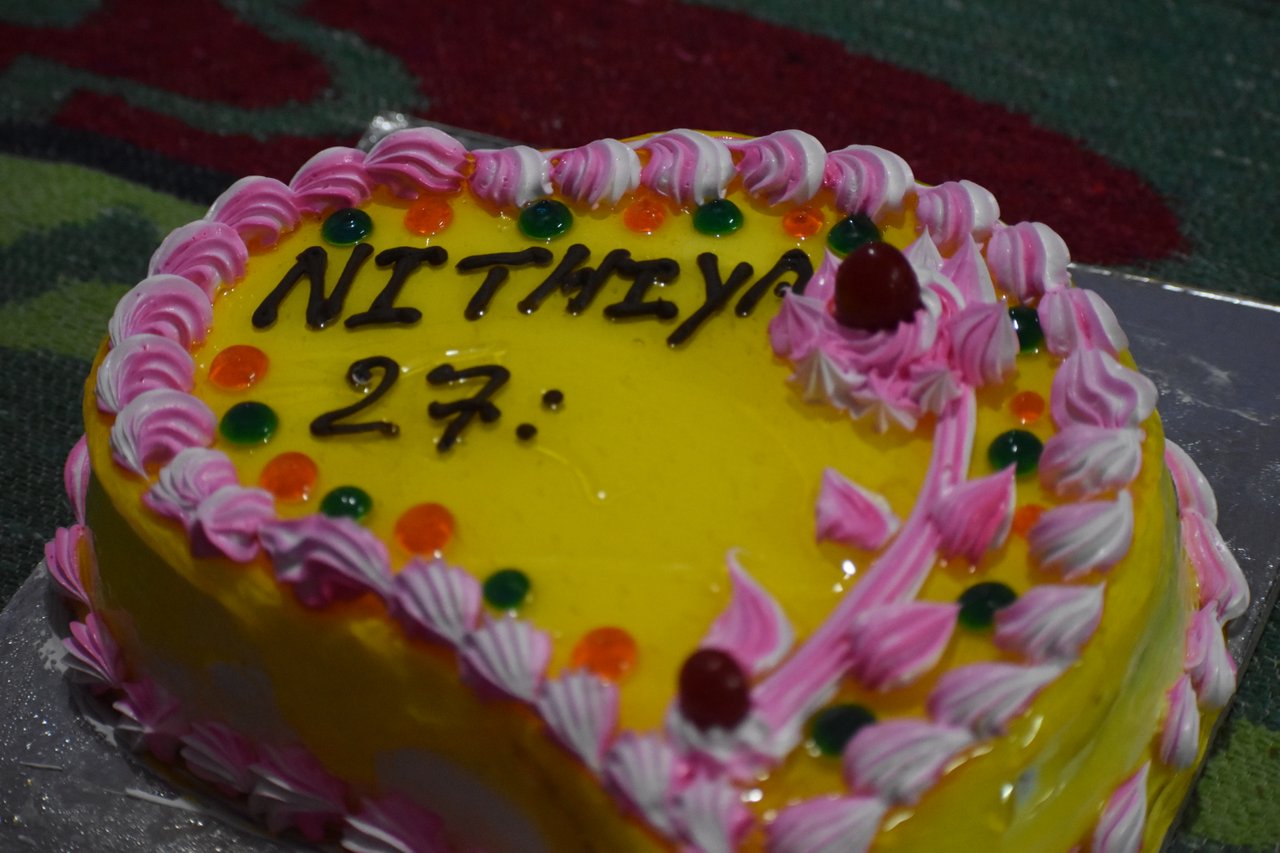 After reaching to garment I learned about how to create the template and how to cut the template. Time went out it was 7:30 so I started moving towards my home and I found it was a birthday of my neighborhood sister. So I planned to purchase gift for her and went to her party. After that came to home and slept. 😊😃🤩
---
Thank you for reading this blog up here. I really need to know how many peoples are reading my post completely so if you are reading this line. Just do the comment on what you think about my post and how I was presenting this post whether it is looking good or have to change some alignments so just let me know in the comment section.
---
Note:- All images used above are originally captured by @erode using Redmi note 9 pro.
---
Thank you
---
---
CC:-
@steemcurator01
@steemcurator02
@steemcurator07