Hey guys, A very morning to all of you guys
How are you all?
I hope you are great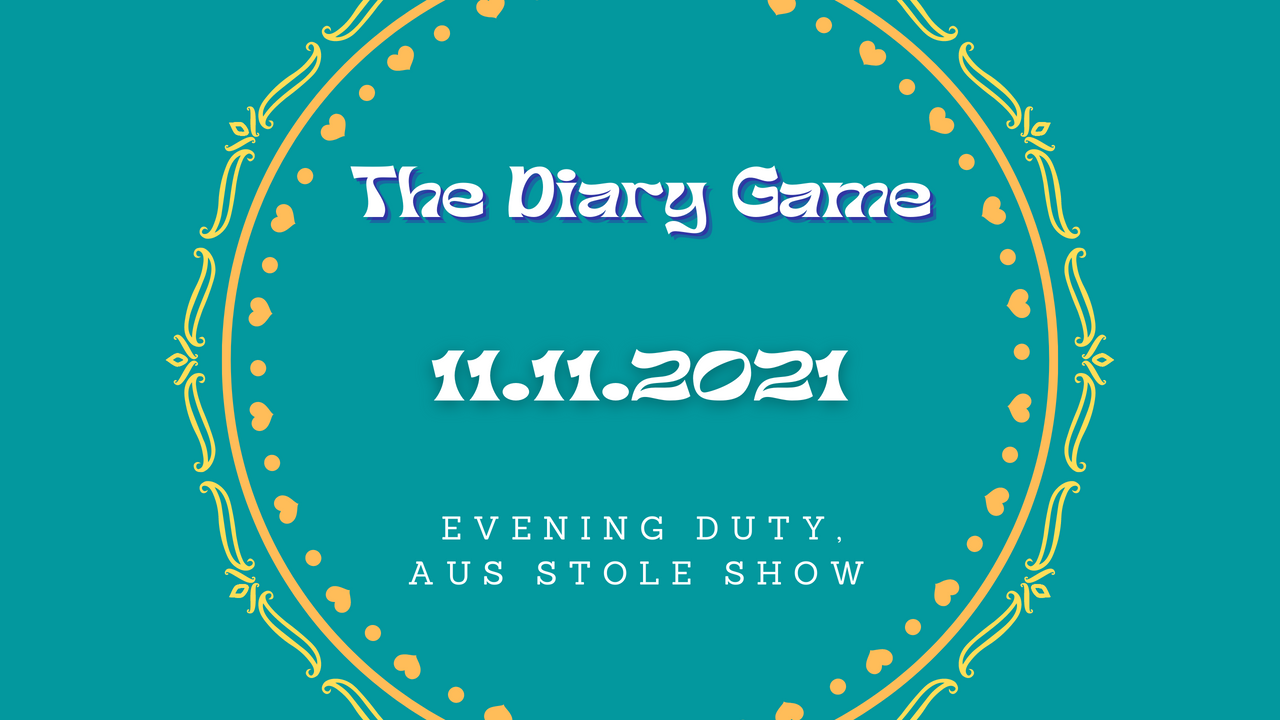 Made with Canva
Morning
Today, I woke up at 07:30, I brushed and took a shower first. After freshening up, I had a Bhakhari and Tea as breakfast, as usual. After breakfast, I grabbed a book called the 5 AM club by Robin Sharma and started reading the fifth chapter named Bizarre adventure into morning mastery. I kept reading until 09:30 hrs.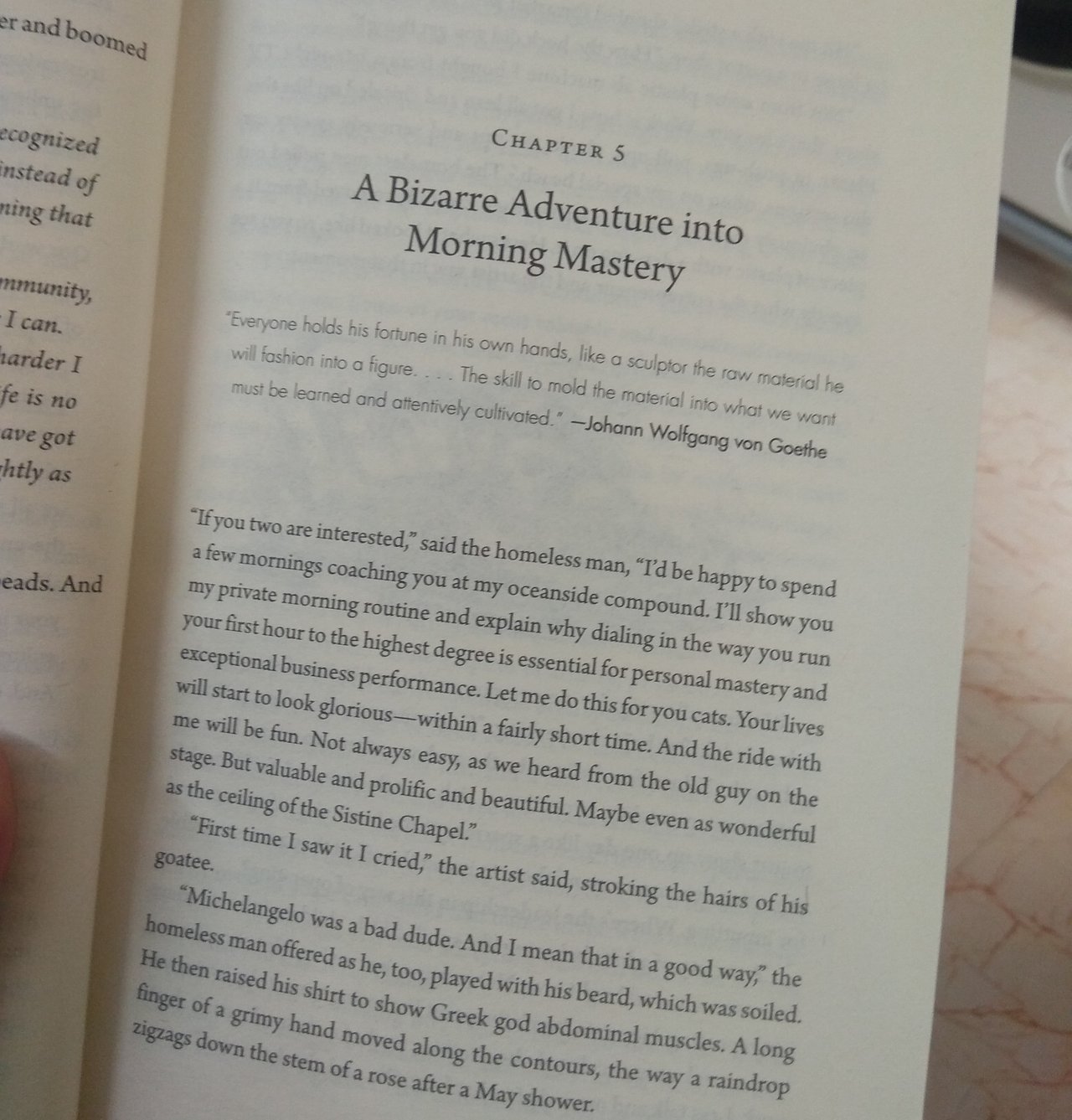 5 AM Club - Going slow though
After reading, I switched to a laptop and started writing my diary game first and then visited some quality posts in @bestofindia. After that, I checked whether I'm selected as a prof in #cryptoacademy or not. Unfortunately, the guys who know trading were selected as a professor in #steemitcryptoacademy, not me. Congratulation to @sachin08, @shemul21 and @utsavsaxena11 for being chosen as professors.
After that, I decided to take it positively and learn all about trading, and that can only be possible by reading a quality book. Thus I have selected one book Getting Started in Technical Analysis: 19 by Schwager, Jack D. from amazon and just ordered it.

The Book i have ordered to learn Trading
I check the market condition after that. The market was at a dip but my favourite project KADENA, where I have invested, was skyrocketing. I believe this project is a cocktail of Solana, Bitcoin, Ethereum. Scalable like Solana, decentralized and smart contract enabled like ethereum, and Secure like bitcoin. KDA is 10x from where I had written a Blog about it.
At around 13:30 Hrs, my wife called me for a lunch. It was Karela and Chana Sabji, Roti, Buttermilk, Papad, and Sweet in the lunch. We had lunch while watching the latest episode of Wagle Ki Duniya available on Sonyliv.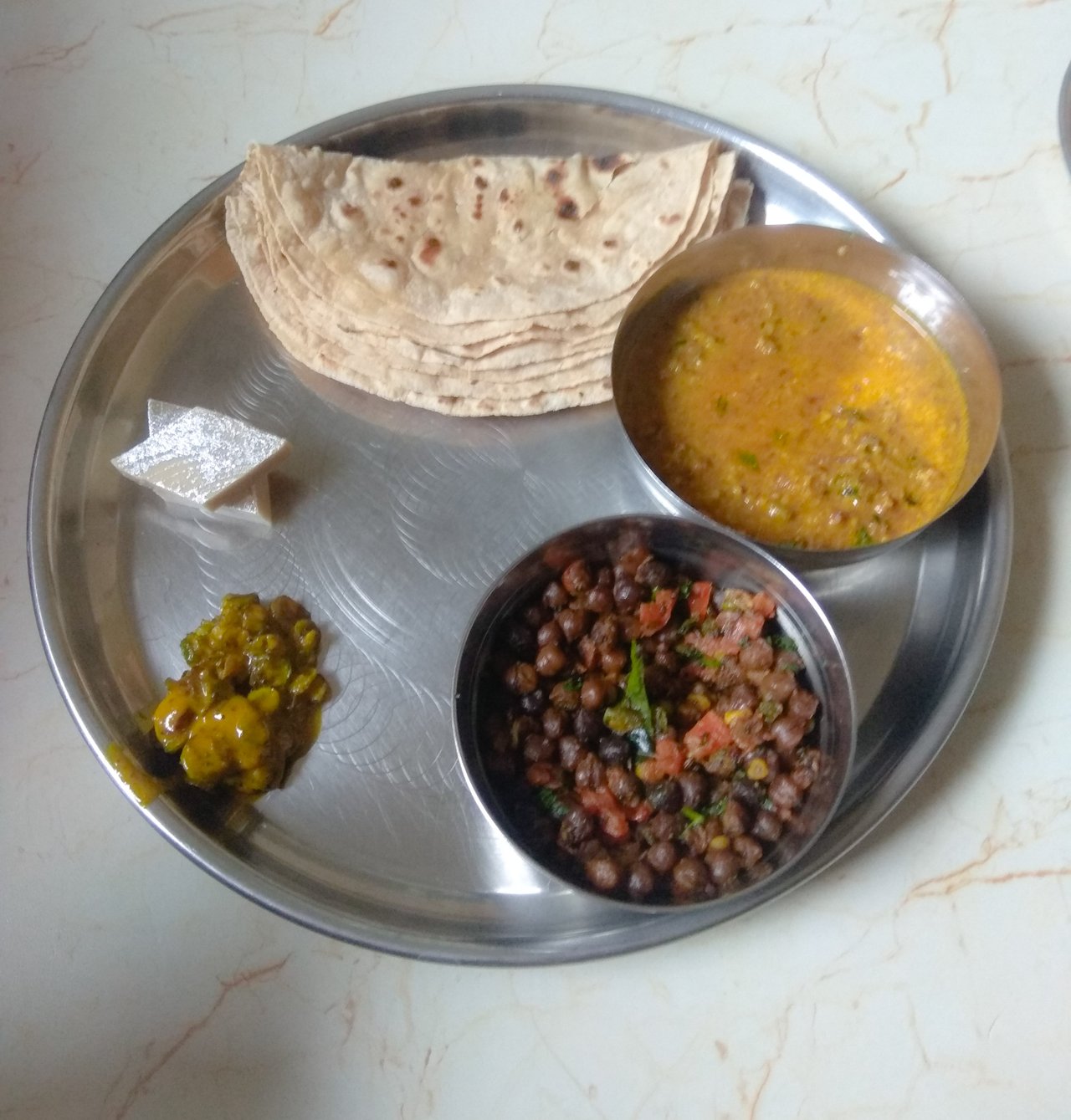 Lunch: Karela and Chana Sabji, Roti, Buttermilk, Papad, and Sweet
AfterNooN
After lunch, I got ready for my evening shift duty from 14:00 hrs to 22:00 hrs. I left home at 13:50 Hrs and reach the office on time. Did all the office work in time and it was quite a boring day. The time from 18:00 hrs to 22;00 hrs is difficult to utilize at all. Meanwhile, I checked the score of PAK. Pak has impressed with thier Bowling, Batting and fielding this time - which was clearly dominating Australia.
Somehow, the clock hits 22:00 hrs and I left the office. I reach home, got freshened up. I switch on Tv to Hotstar and started watching the match. Pakistan was clearly dominating until the M. wade and Stoinis comes in. Both batsmen played amazing cricket.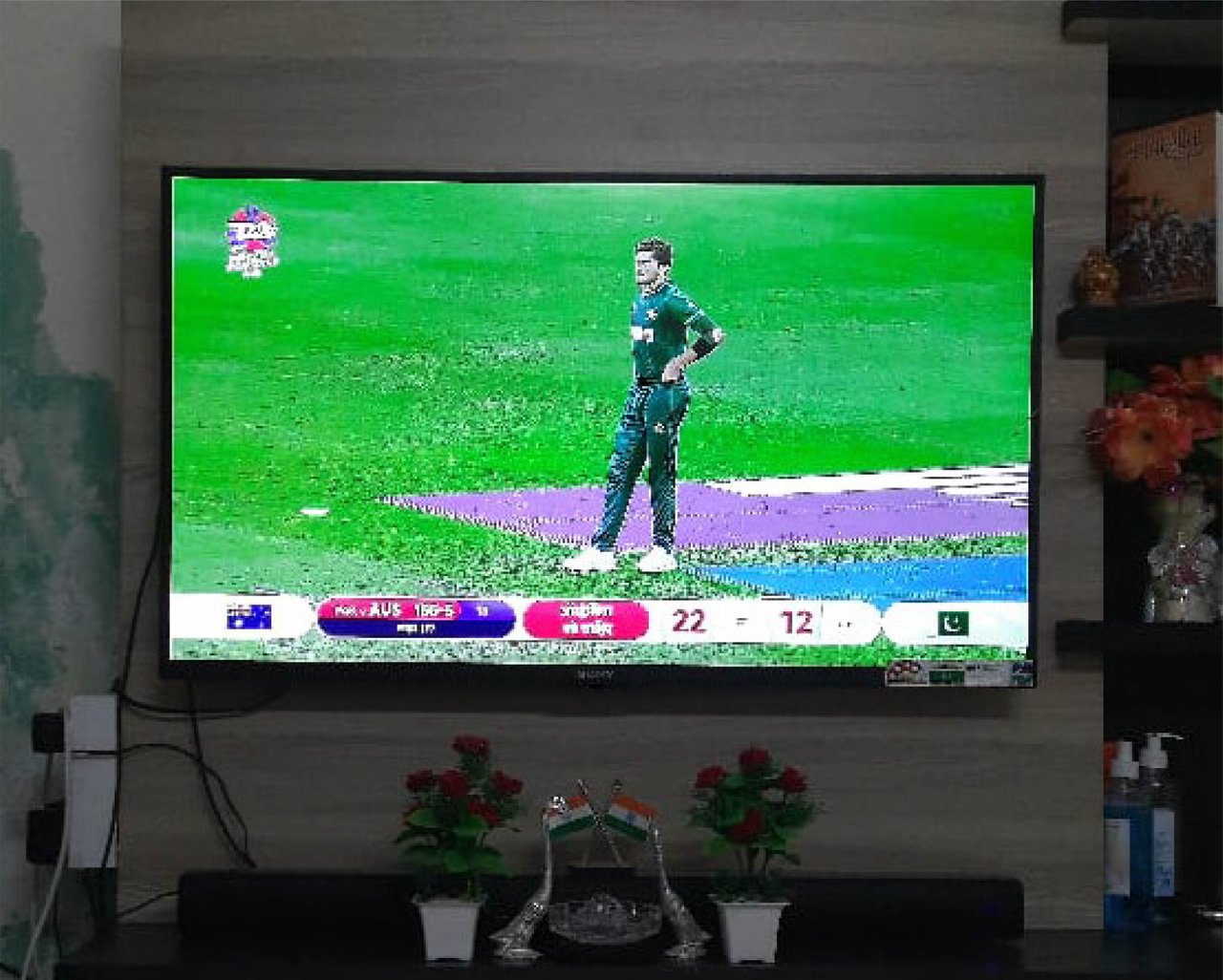 thrilar Semi final between AUS and PAK
Meanwhile, my wife served me rotlo and sabji with milk as dinner. After the diner, I kept watching the match until Australia wins. It was an amazing Match. Bad luck for Pakistan they have played amazing cricket throughout the entire session.
That's all folks
That's how my day ended with mixed feelings of joy and sorrow
How was yours?
I hope it was great if you are not a cricket fan.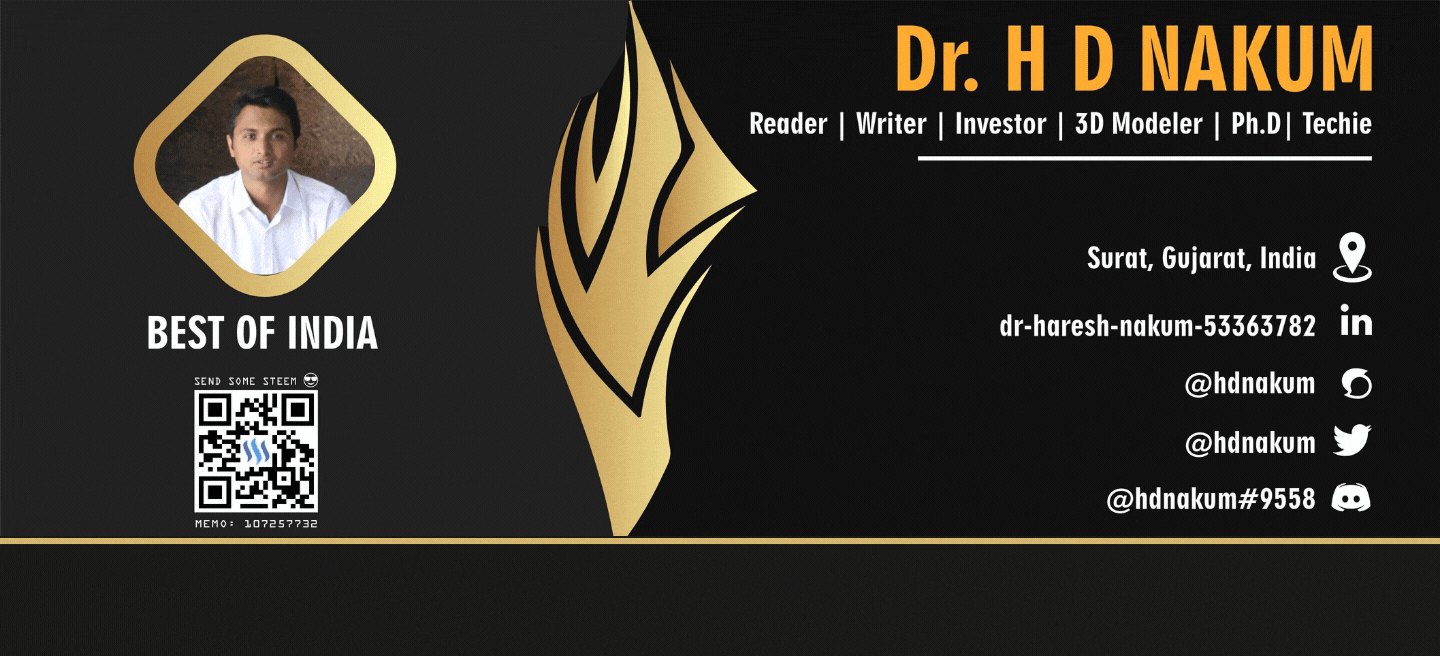 All images used above are originally made, or clicked by @hdnakum using Canva/Adobe illustrator/Blender/Photoshop and Redmi note4/Samsung M21. The above blog is strictly my view on the Kadena project stated above. Do not consider it as a piece of financial advice. Do your research before investing your hard earn money in any project.
© 2021 @hdnakum All Rights Reserved
@bestofindia