Hey guys, A very morning to all of you guys
How are you all?
I hope you are great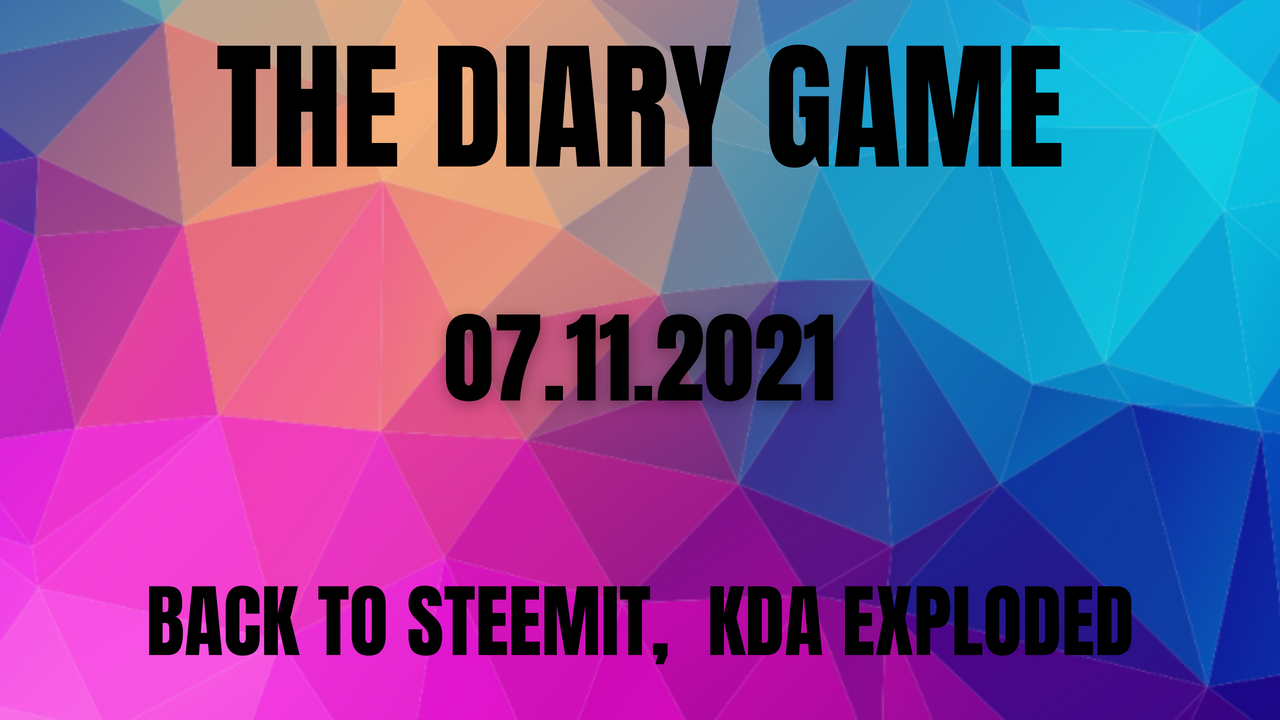 Made with Canva
Morning
After four to five busy days, I decided to write a diary game today. Today, I woke up around 08:30 Hrs. After I brushed and took shower, I had been served Chevdo, Chakri, and Puri with tea as breakfast. I took the 5 Am Club by Robin Sharma and started reading. I kept reading the book until 10:00 hrs.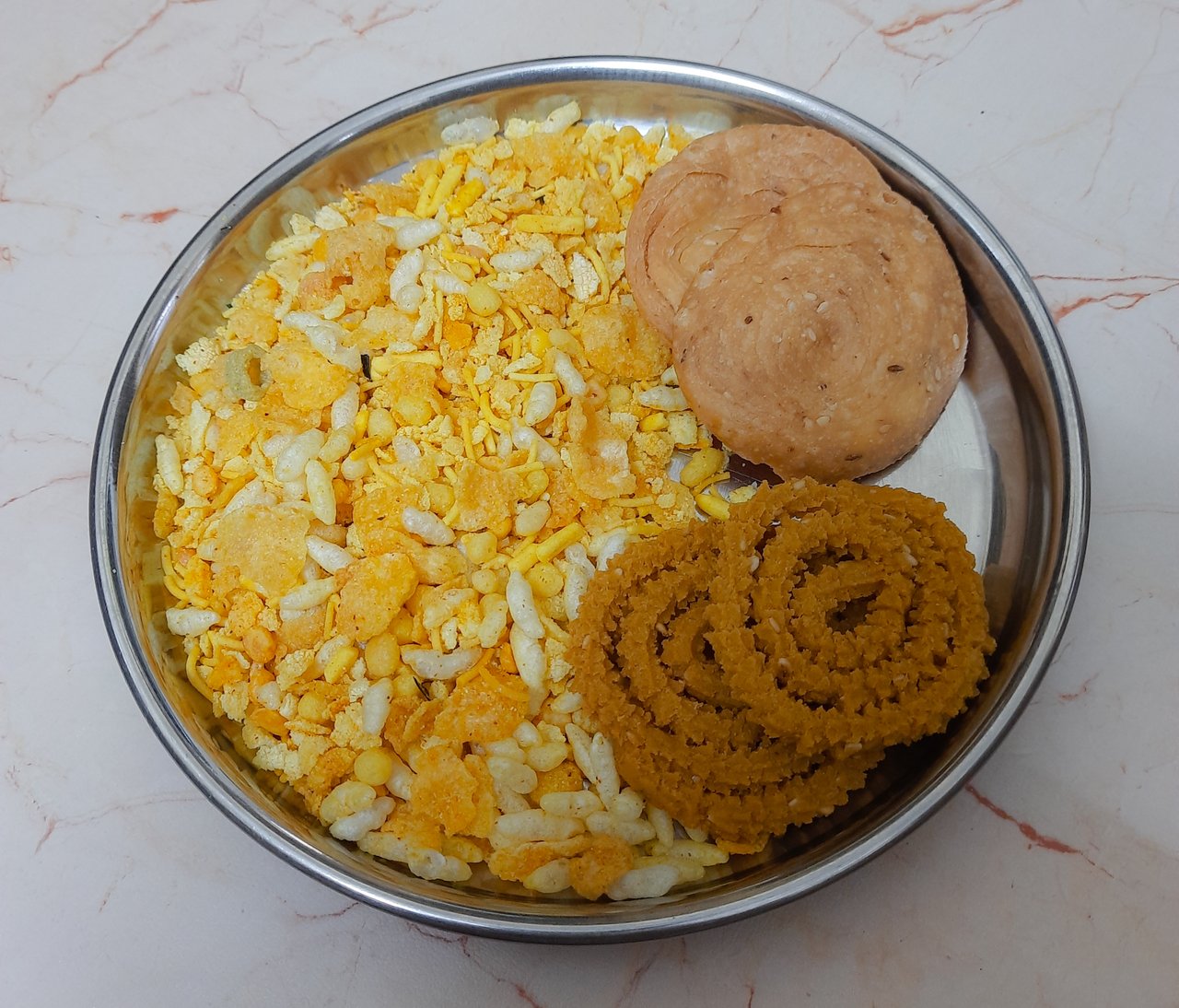 Breakfast
After reading, I moved to my laptop and started writing my first diary game after five days. I could not post any diary game due to my hectic schedule and festivals as well. I started reading and commenting on steemit until Lunchtime. At 13:00 hrs, I had a Rice, Daal, Roti, Papad, Sabji and Buttermilk as lunch while watching the Kapil Sharma show featuring Ekta Kapoor and Jitendra. It is always fun to watch Kapil Sharma.
AfterNooN
After lunch, I kept watching the Kapil Sharma show until it ends. It was 14:30 hrs by then. After that, I hit the bed and slept until 16:00 hrs.
After the evening Breakfast and tea, I checked my Kucoin app. I was shocked to see KDA soaring at 18$ (4x from where I brought and suggested). I have great hope for this project. You will wonder, why am I so much bullish on KDA?. Look at the following cons of an existing blockchain, whereas there is no flow I could find for Kadena Blockchain. It has everything that ethereum or Solana, or Cardano or polka-dot will never deliver.
---
| Blockchain | Cons | Marketcap ($) | Consensus |
| --- | --- | --- | --- |
| Bitcoin | No Smart contract | 1.23 T | POW |
| Ethereum | High Gas fee, 10 TPS | 560 B | PoWnow, moving to POS |
| Solana | Less secure than pow | 75 B | POH |
| BSC | Less secure, A bit centralized | 75 B | POS + POA |
| Kadena | - | 2.9 B | PoW |
---
Why I Feel Kadena is too much undervalued?
| Kadena | Properties |
| --- | --- |
| 1 | Fully Decentralized |
| 2 | Smart Contract abled |
| 3 | Low MarketCap at $2.9 B only |
| 4 | No Cost Transaction |
| 5 | Kadena team locked their token for 10 years |
| 6 | cross-chain transfers |
| 7 | Fix 1 billion tokens to be mined in 120 years |
| 8 | Advisor - Dr Stuart Haber |
| 9 | Only listed on Kucoin, Bittrex |
| 10 | KDA at 100$ is still undervalued for me |
I had written a blog Kadena-Next Solana? when #Kda was soaring at 2.29$ and look at today's price - it is 18$. Kadena is ahead of every blockchain that exists except the Terra Blockchain. I see Luna and KDA in the top 5 within a year.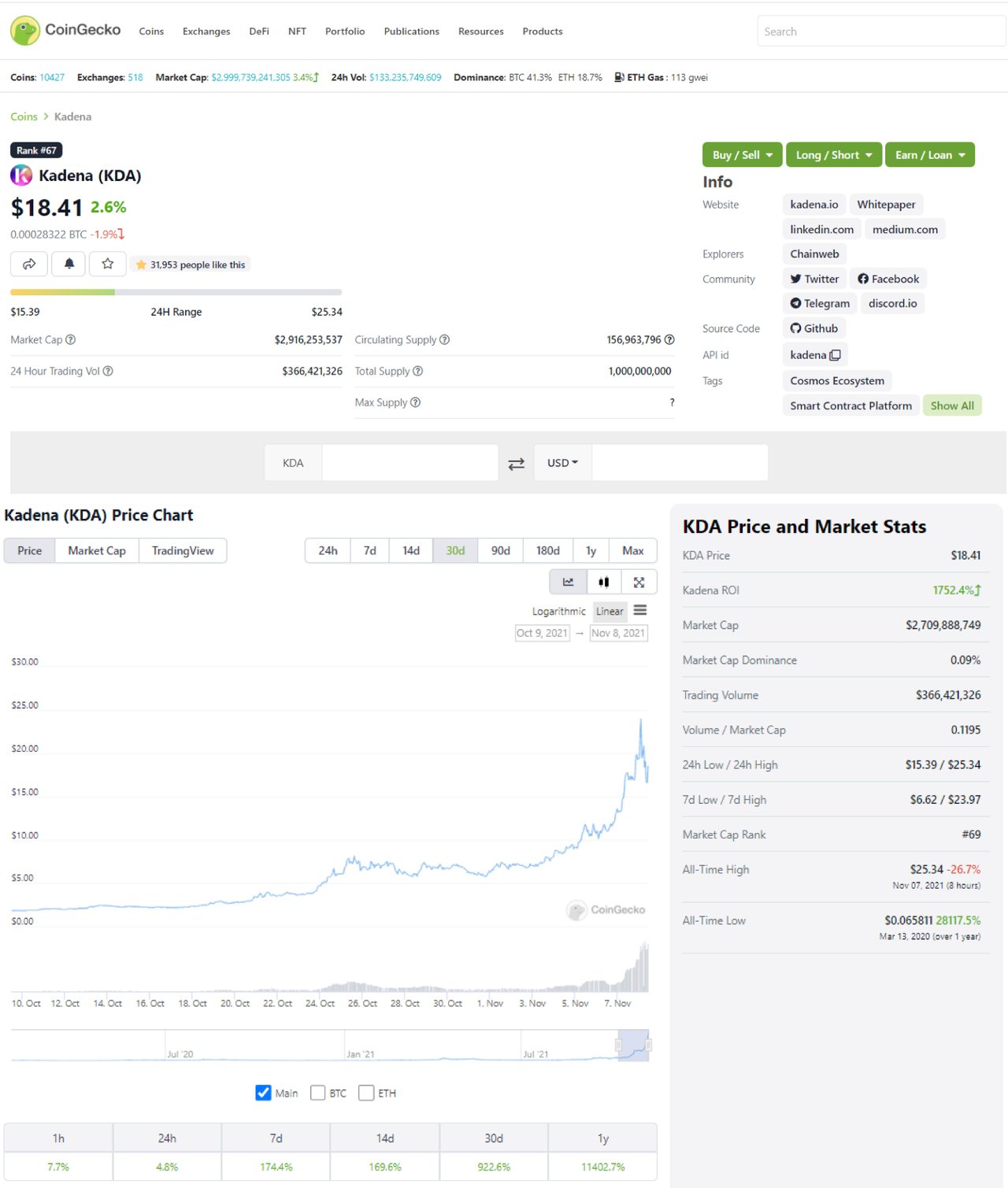 KDA - The Giant [https://www.coingecko.com/en/coins/kadena]
At 18:30 Hrs, I started cycling while watching the Match between AFG and NZ. I kept cycling for half an hour. I had a huge expectation from AFG but still, NZ played smartly and won the match. Congrats to Blackcaps. Bad luck for India.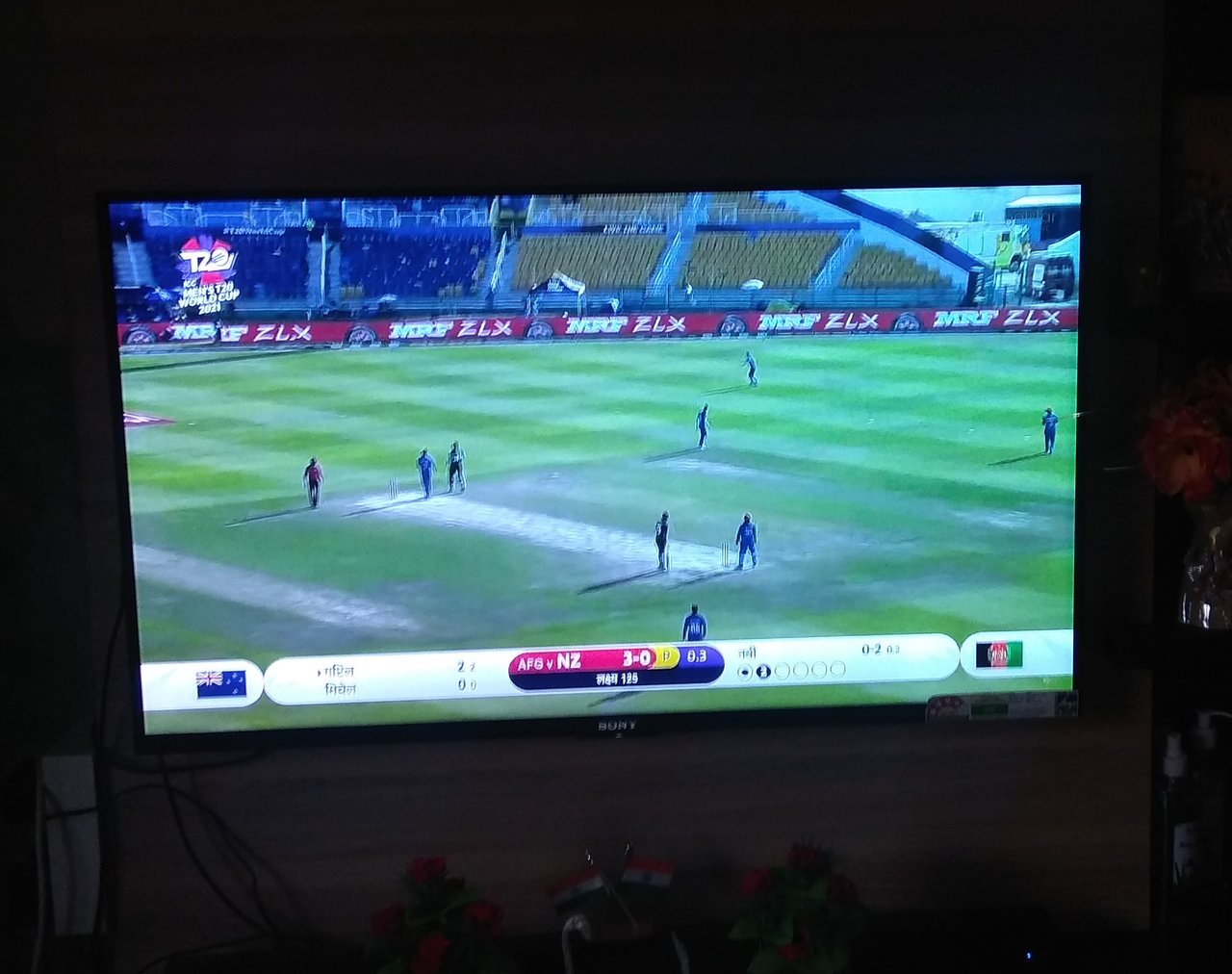 AFG Vs NZ
At around 19:30 hrs, I had just had Khichadi as lunch. After lunch, I left home for the night shift duty. That's how my day ended guys.

That's all folks
That's how my day ended - Great
How was yours?
I hope it was great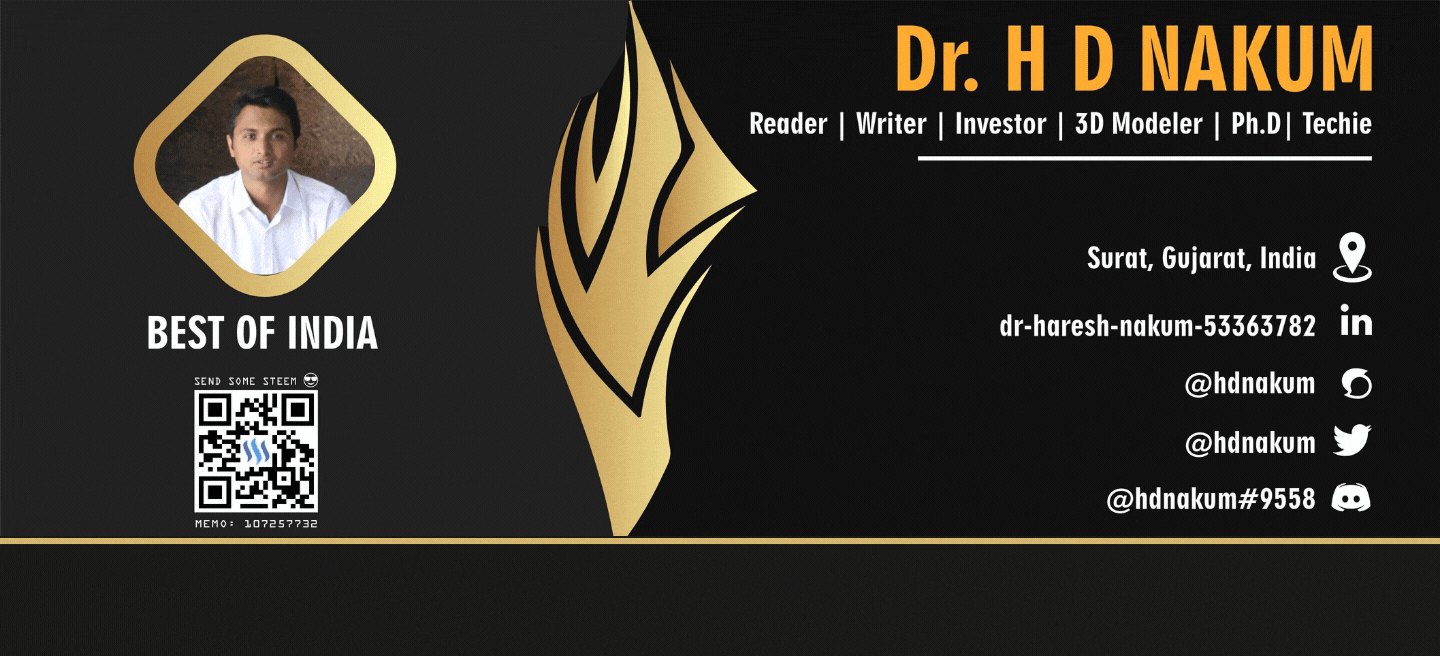 All images used above are originally made, or clicked by @hdnakum using Canva/Adobe illustrator/Blender/Photoshop and Redmi note4/Samsung M21. The above blog is strictly my view on the Kadena project stated above. Do not consider it as a piece of financial advice. Do your research before investing your hard earn money in any project.
© 2021 @hdnakum All Rights Reserved
@bestofindia