Hey guys, A very morning to all of you guys
How are you all?
I hope you are healthy and fit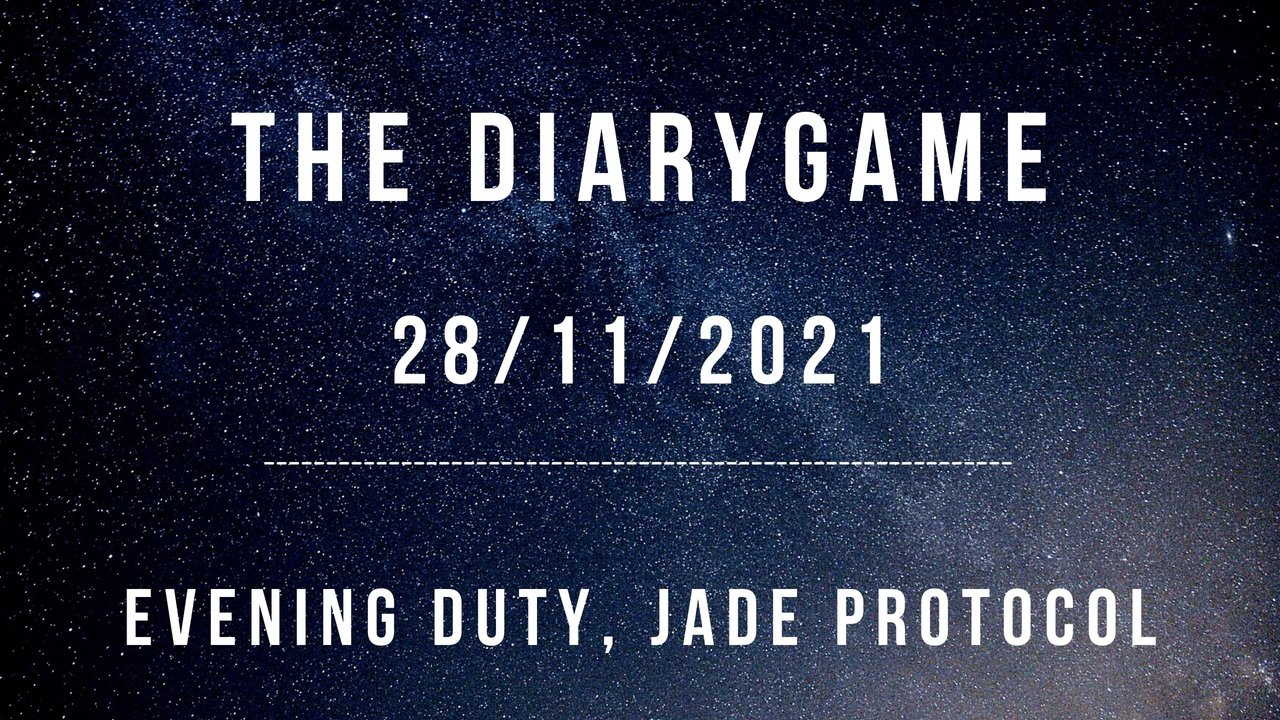 Made with Canva
Morning
Today, I woke up and freshened up by 09:30 hrs. After that, my wife served me a Pauha and Tea as breakfast. Normally we have Bhakhri and Tea as breakfast but sometimes we have different items such as Pauha, Thepla, or idli. It was a delicious breakfast.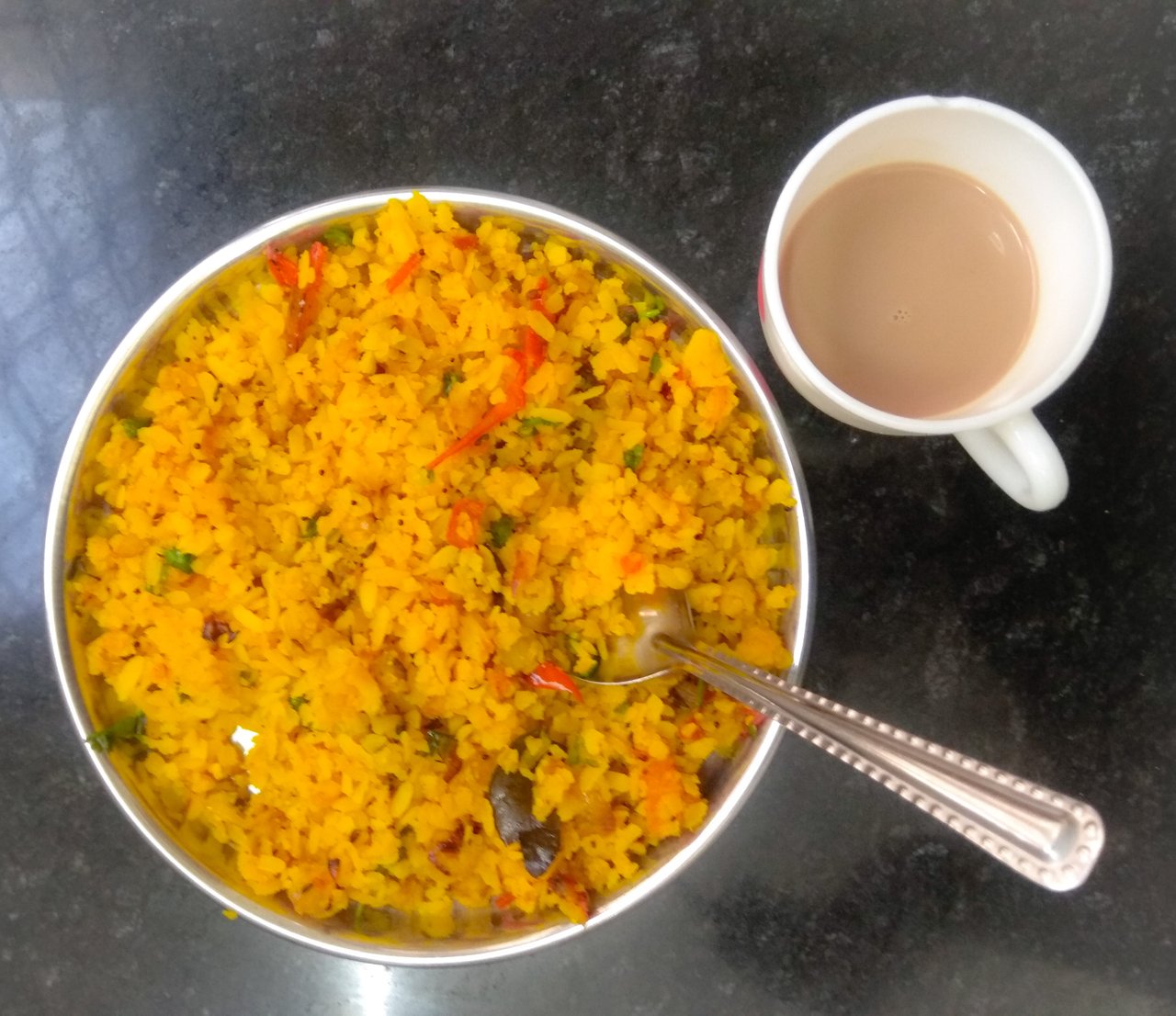 Breakfast : Pauha and Tea
After that, I had thought of continuing reading the book 5 AM club that I was reading before the 10 days hometown trip but unfortunately, I didn't feel like reading today. Nowadays I'm looking forward to some low market cap (below $100 M) quality crypto projects.
I found Cryptodrop and Jade protocol. The former is a betting project (kind of game) where people can Guess the last 6 symbols of the hash. you can bet your BNB from 0.01 to 0.5 BNB and can win up to 77 BNB if you guessed it right. One can stake thier $cdrop as well to earn passive income in the form of BNB.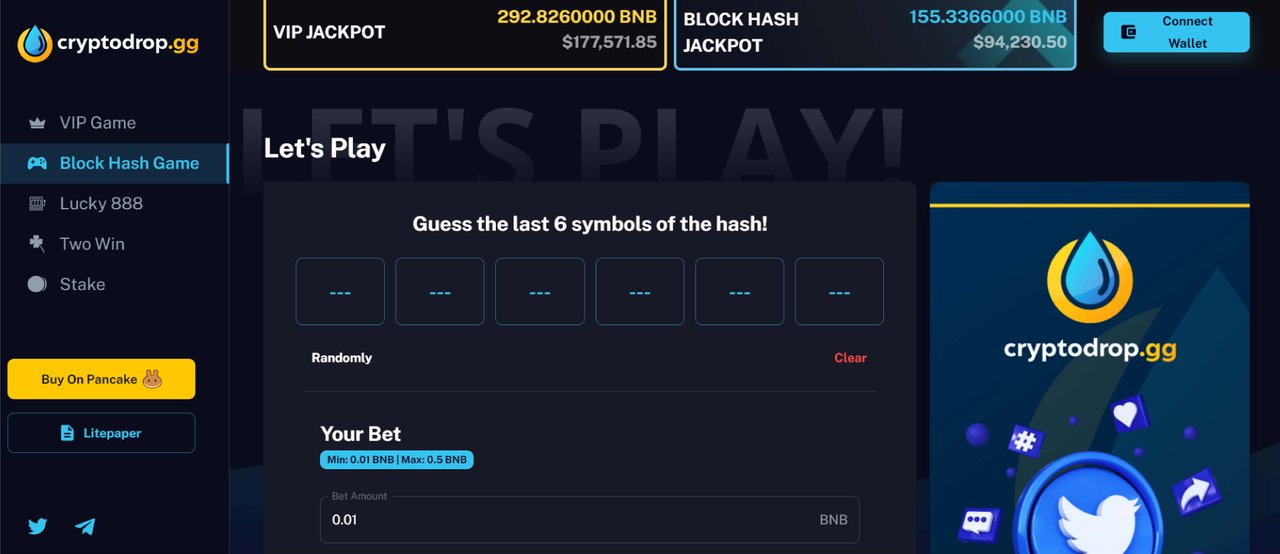 Betting Game cryptodrop.gg - $40 M project
After that, I have found Jade protocol where you can stake your $Jade token and can earn up to 6180000000% APY. It is a fork of ohm protocol. The project's market cap is $90 M. But beware and read all the documents related to stacking - it is a high-risk project. Im in though. DYOR.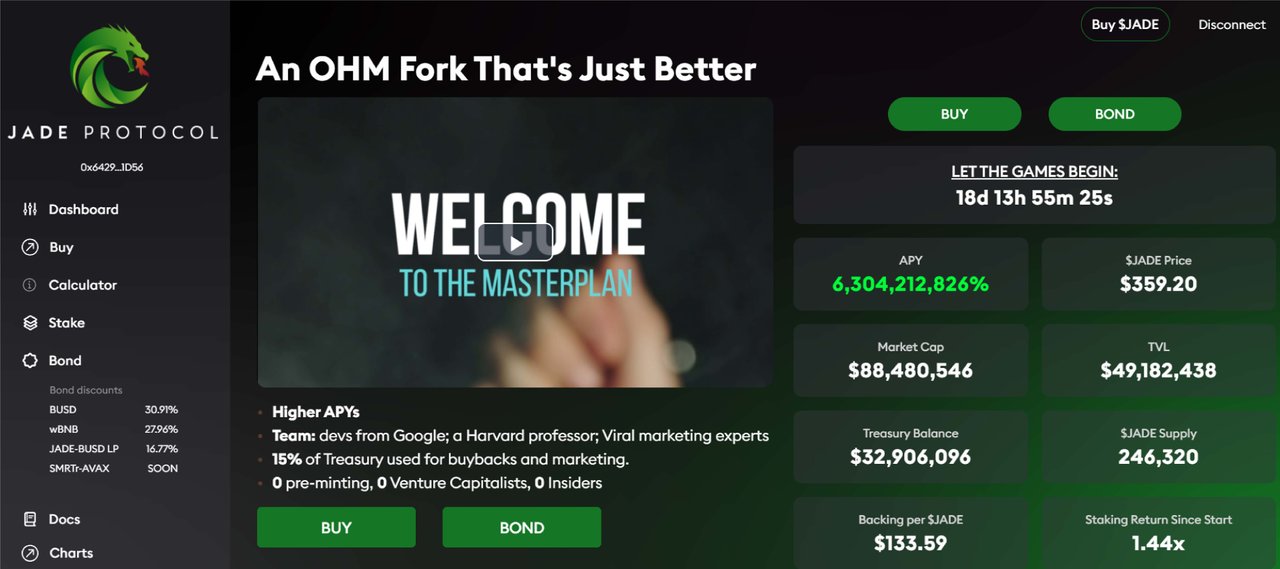 Jade protocol - $90 M passive income project
After extensive research, I started writing my diary game of 27 Nov. I don't know but why my last two diary games didn't get any upvotes from #bestofindia [@sapwood @rishabh99946] in spite of being delegator of the #bestofindia community and following #club5050 norms.
At around 13:30 Hrs, I hit the sitting hall and had a Dudhi dal Sabji, Rotlo, Buttermilk, salad and Papad in the lunch. As usual, We had lunch while watching the latest episodes of wagle ki Duniya on sony liv.
AfterNooN
After lunch, I got ready for my second evening shift duty. I left home right after lunch and reach the office on time, as usual.
At 22:00 hrs, after wrapping up all the office work, I left the office and reach home. I got freshen up first and then my wife served me Sev tomato, Bhakhari and Milk for dinner. As usual, we started watching the Kapil Sharma show featuring a cast of Dhamaka, the latest movie released on Netflix. It is always fun watching Kapil Sharma Show.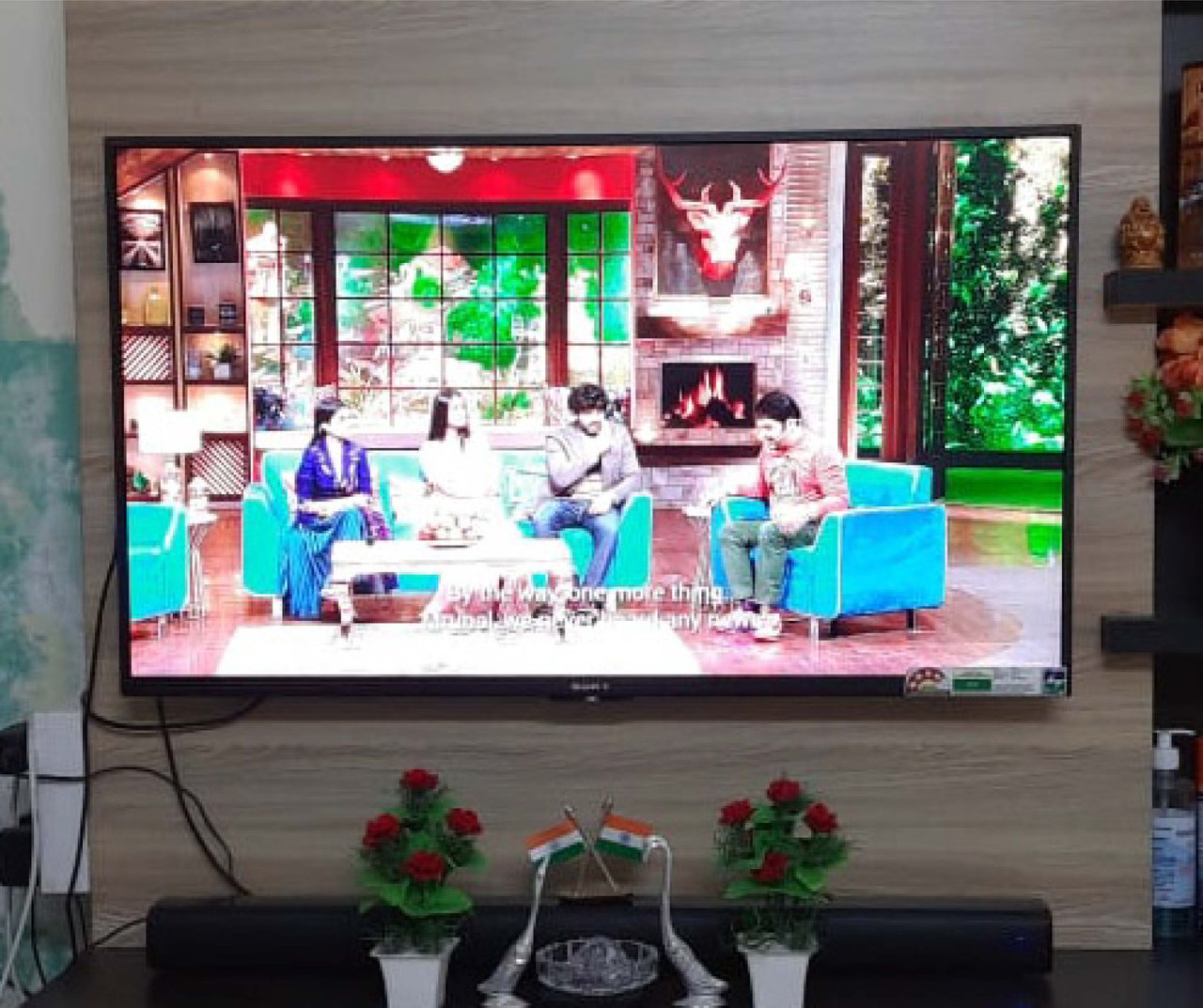 Watching Kapil Sharma show
After dinner, I kept watching Kapil Sharma show for a while and downloaded Dhamaka Movie from torrdroid mobile app. It ends at around 0000 Hrs. After that, I hit the bed and slept.
That's all folks
That's how my day ended - great
How was yours?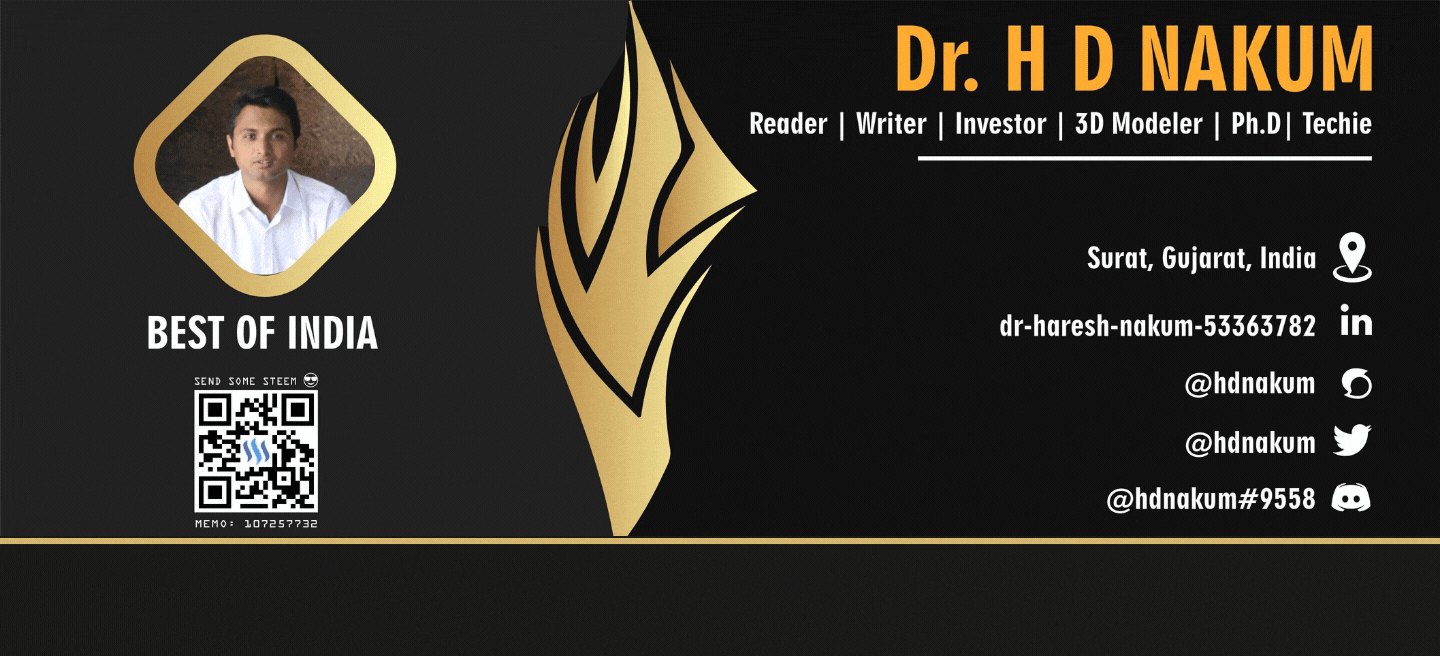 All images used above are originally made, or clicked by @hdnakum using Canva/Adobe illustrator/Blender/Photoshop and Redmi note4/Samsung M21. The above blog is strictly my view on the Cryptodrop and Jade protocol. projects stated above. Do not consider it as a piece of financial advice. Do your research before investing your hard earn money in any project.
© 2021 @hdnakum All Rights Reserved
@bestofindia