Hey guys, A very noon to all of you guys
How are you all?
I hope you are great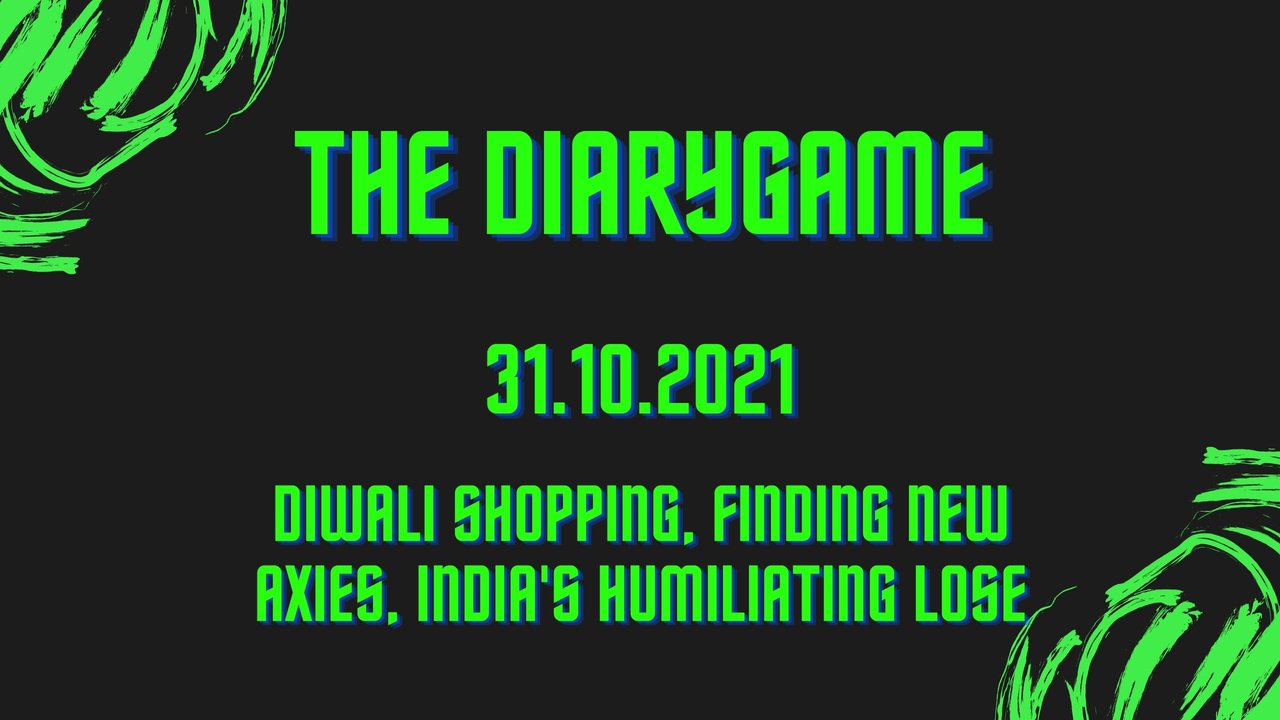 Made with Canva
Morning
Today, I came home at 08:10 from an amazing night shift from the office. As soon as I reach home, I brushed and took a shower first. After freshening up, I had a Bhakhari and Tea as breakfast. As it was a great night shift in terms of rest, I prefer to grab a book called the 5 AM club by Robin Sharma. This Book seems like a cheap copy of Miracle Morning by Hal Elrod, which I have already read a few years back (an amazing one). I don't know but why the author is being so much detailed like what the character has worn and what holding, This isn't a thriller book men. I love the authors who come directly to the main point. Anyway, I kept reading until 11:00 hrs, and almost at the end of chapter 3. I wish I could have started Atomic Habits by James Clear instead of the 5 AM club by Robin Sharma.
The bad news is we all the Axie scholars are losing the scholarship because of a new axie infinity update of not receiving any SLP who are below 800 MMR. Our manager just gave it up, because he had provided two birds and one plat to each scholar - weak Teams.
To cope up with this problem, I decided to buy my axie team in a few days. Yes, it is too risky and expensive as well but one has to arrange a constant flow of money. I believe the 600$ will be enough to have a good and competitive team. I have found amazing Plant axies as well. let's see how I arrange the Eth for Buying Axie.
Lots of Time flowed like snap, my wife called me for a lunch and I went to have lunch. it was Roti, Tomato Sabji, Dal-Rice, papad and buttermilk as a lunch. We had lunch while watching Wagle Ki Duniya on SonyLiv.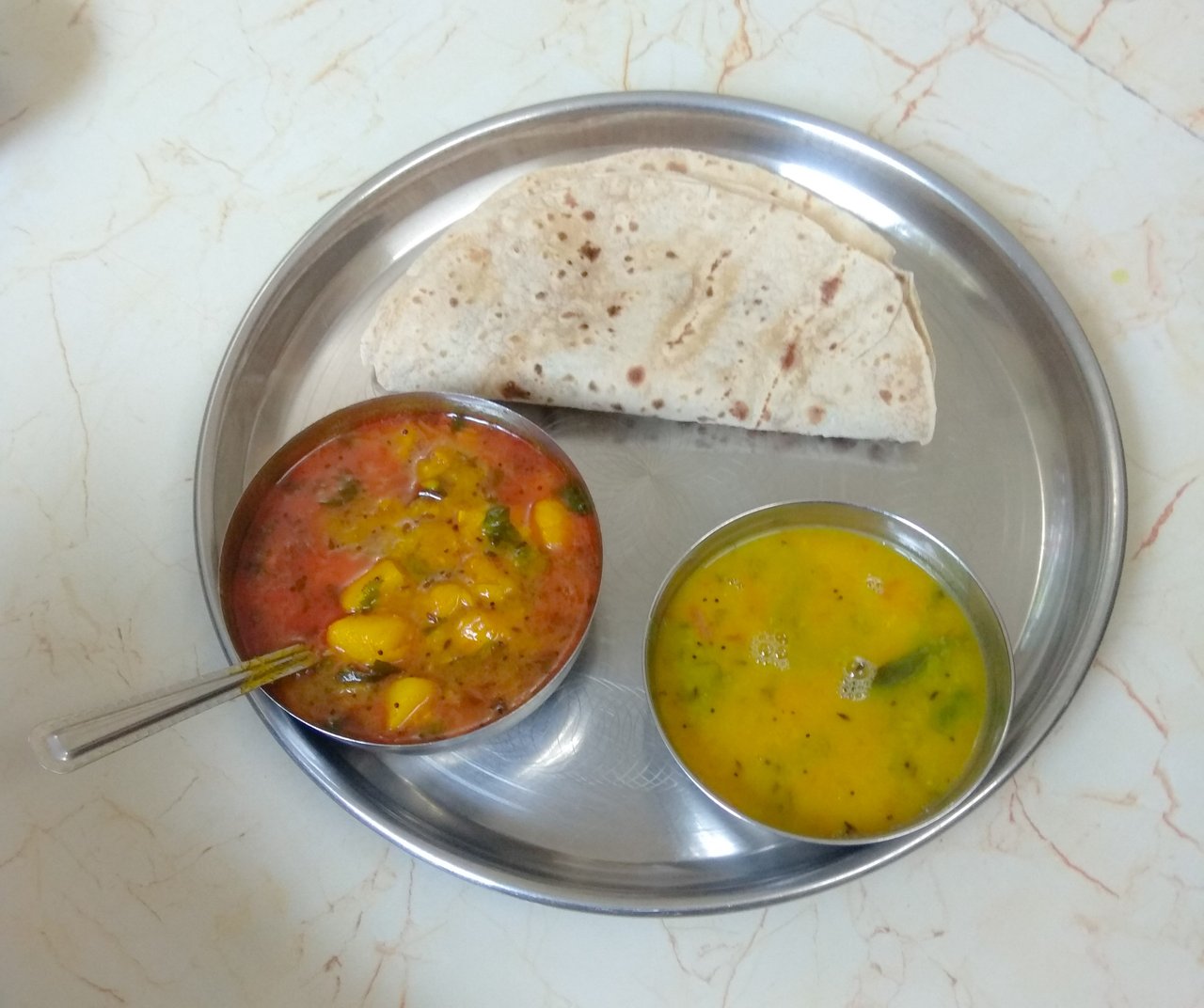 Today's Lunch: Roti, Tomato Sabji, Dal-Rice, papad and buttermilk
AfterNooN
After lunch, I hit the bedroom and took the rest of two hours. It was around 17:00 hrs when I woke up. After waking up, I got ready for the shopping as planned in the morning. We left the home and reach the nearby market for Diwali Shopping. We did shopping for one and half hours including some grocery, breakfast, sweets, decoration lights and Puja stuff.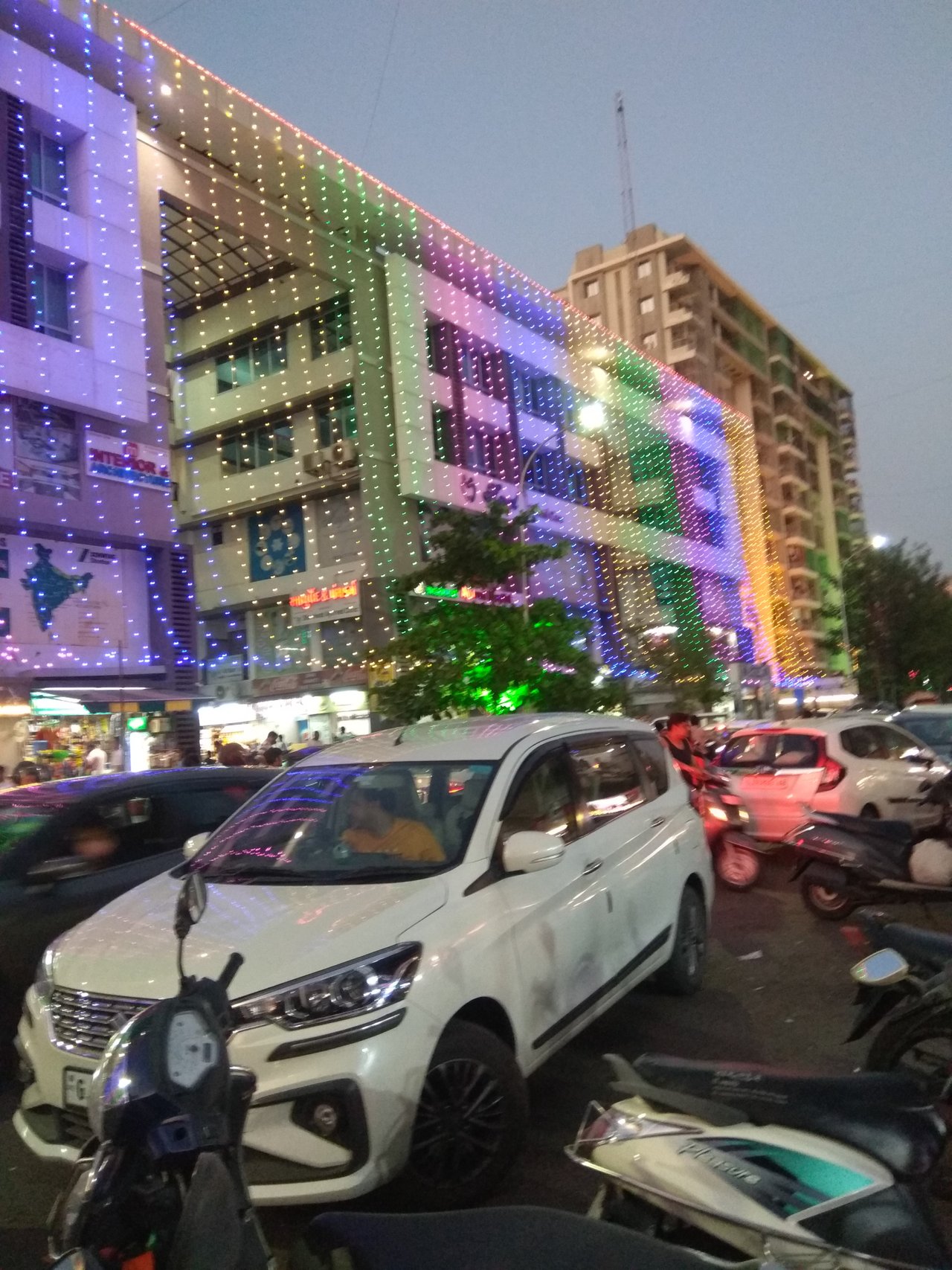 Market decorated with lights on Diwali
After the shopping, we left the Market at around 19:00 hrs. it was an amazing environment around us. I took one evening sky picture.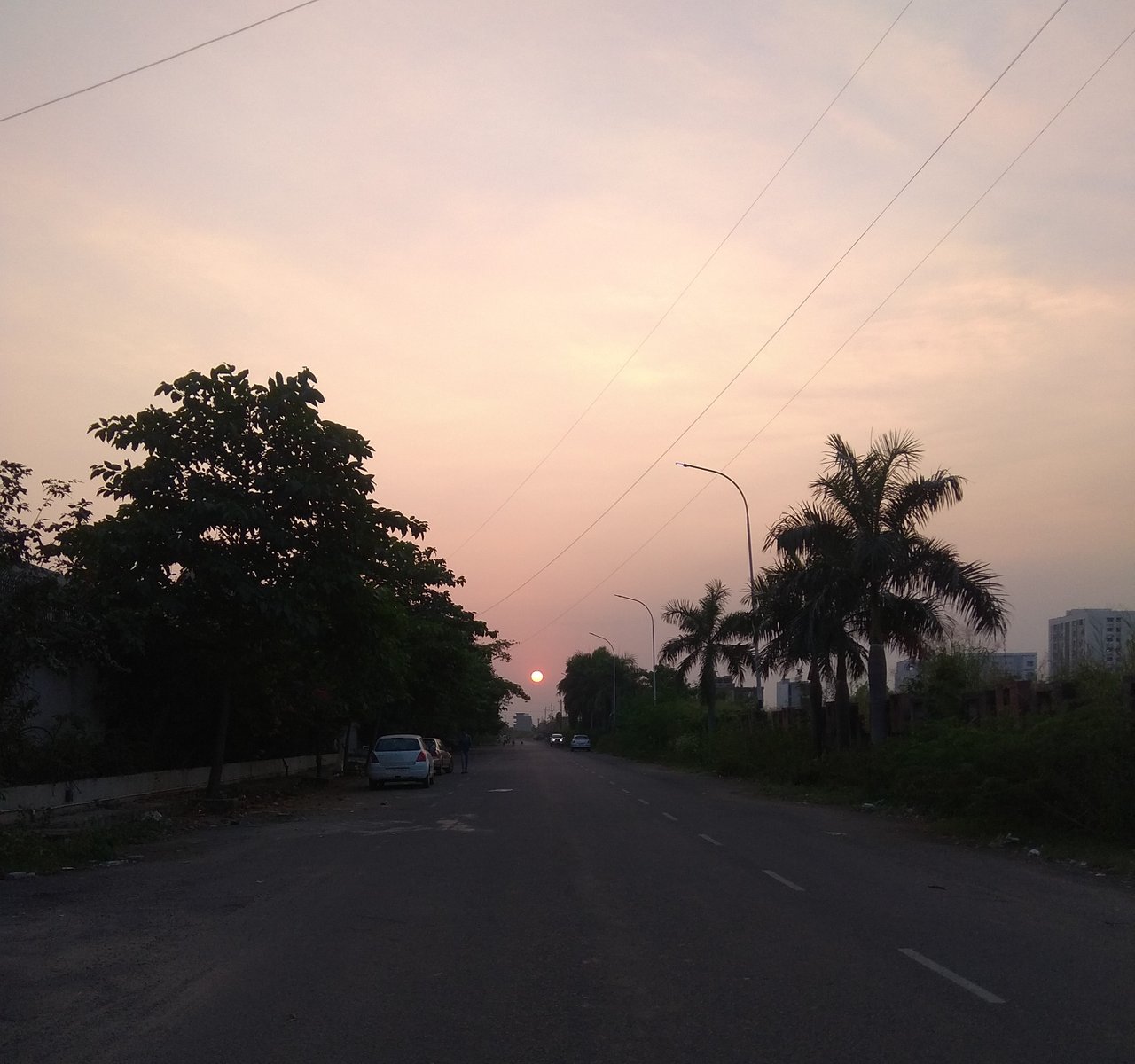 Evening View
We reach home and I started some monthly expense calculations regarding crypto, gold and stock investment. Thankfully its going great that too without any shit coin investment. woohooo
At around 19:30 Hrs, I started Watching the NZ vs IND T20 final game. The start was slow. I felt like this isn't an Indian team. They were playing with lots of fear of losing and no intent to play. I think IPL has ruined the world cup for India. One match can go wrong, this match thought a lesson for selectors who believes some amateur Varun, Ishan can win a match for you guys.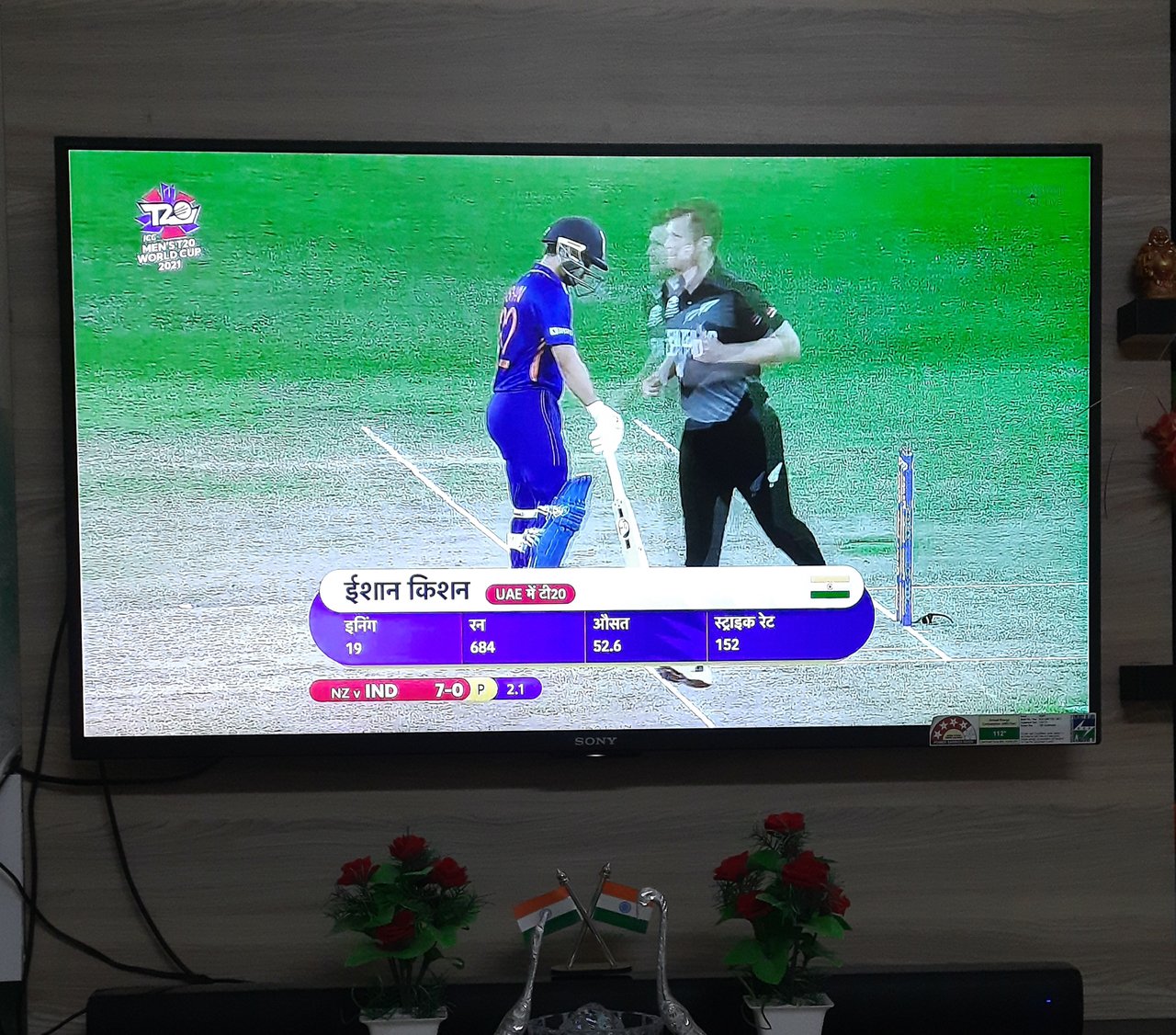 NZ vs IND T20 World Cup
At around 20:30 hrs, I had dinner. it was just masala rice for today. After the diner, I kept watching the match in hope that India will come back but NZ was busy sending every batter back to the pavilion. The batting was not impressive at all from Indian batters.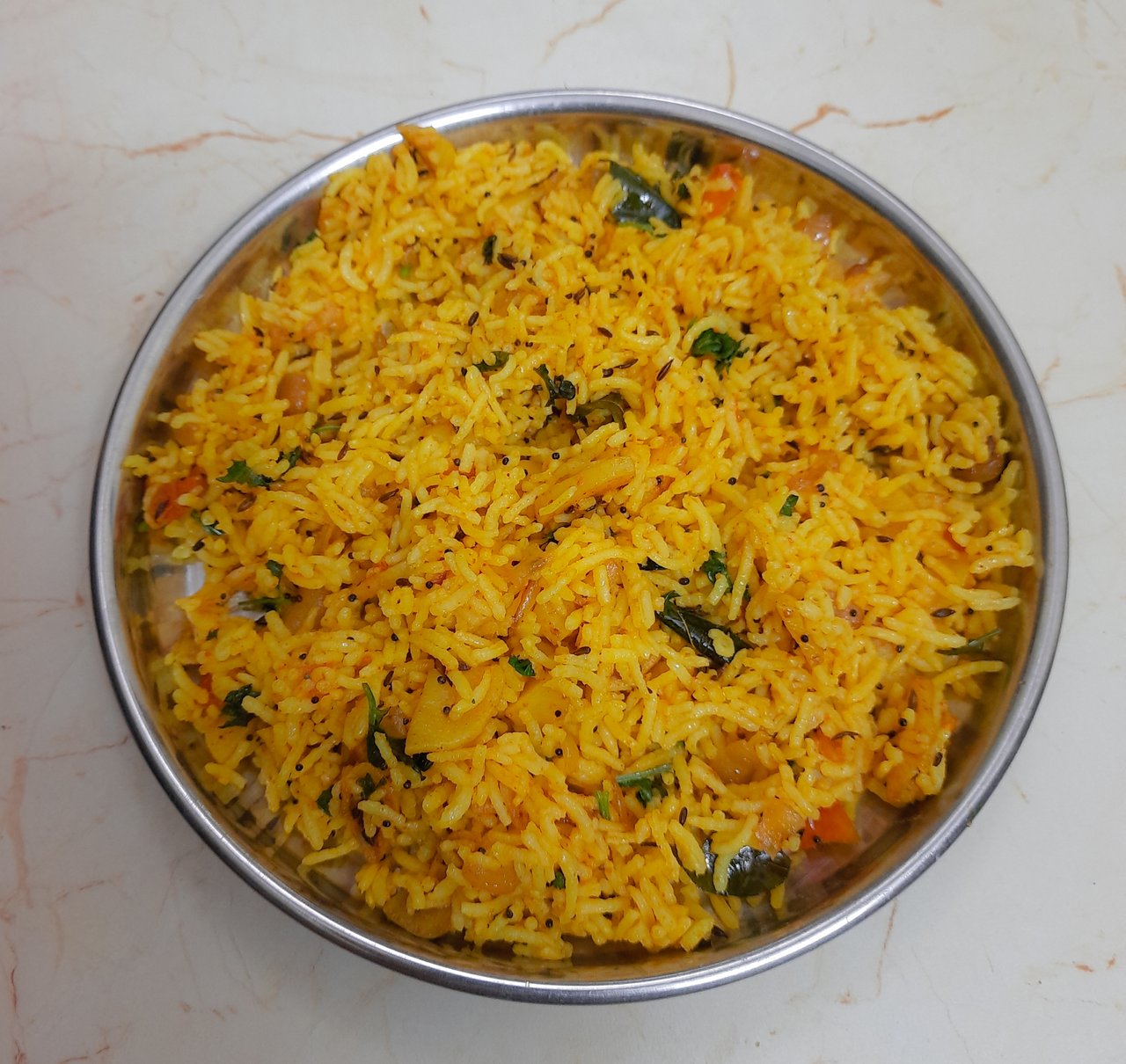 Today's Dinner
In the end, India loses the Match against NZ easily and I feel like the world cup is literally over for me. I won't see any T20 world cup match of India from today onwards. It is better to watch how Afghanistan is playing bravely. I want Afghanistan to play semi-finals this time, at least.
That's all folks
That's how my day ended with mixed feelings of joy and sorrow
How was yours?
I hope it was great if you are not a cricket fan.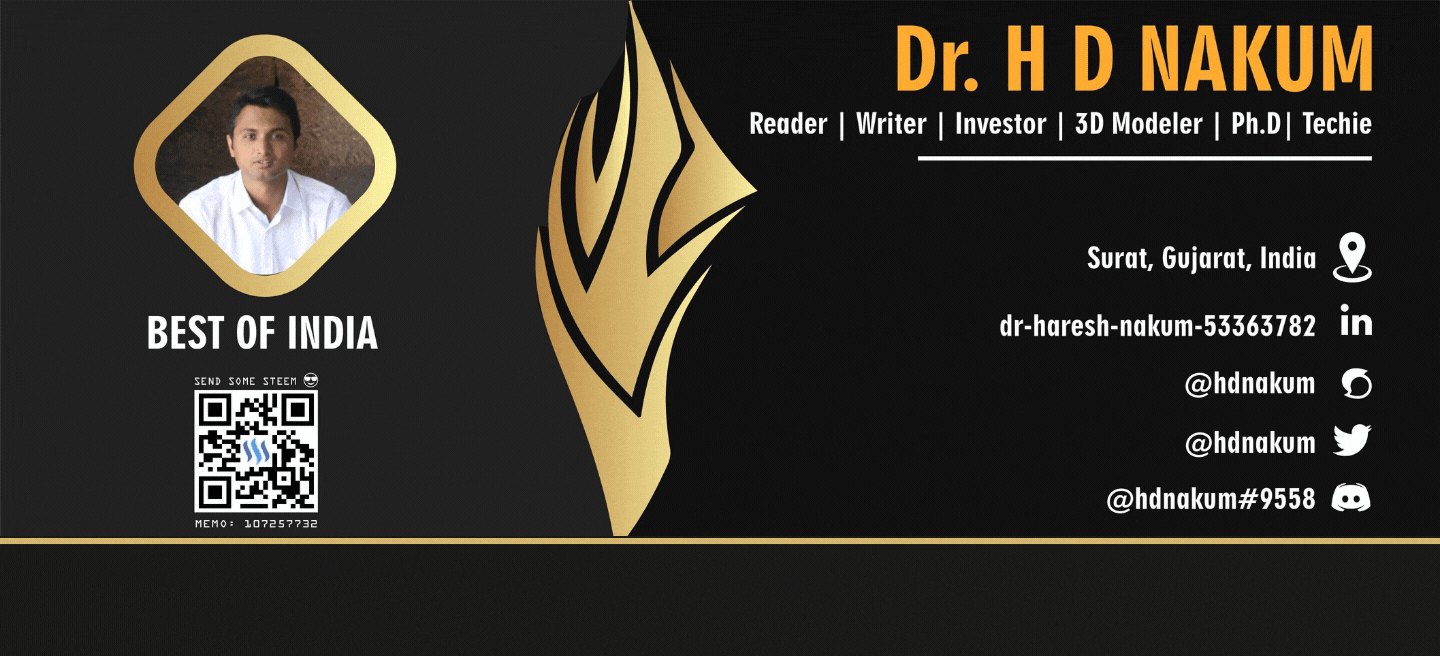 All images used above are originally made, or clicked by @hdnakum using Canva/Adobe illustrator/Blender/Photoshop and Redmi note4/Samsung M21.
© 2021 @hdnakum All Rights Reserved
@bestofindia