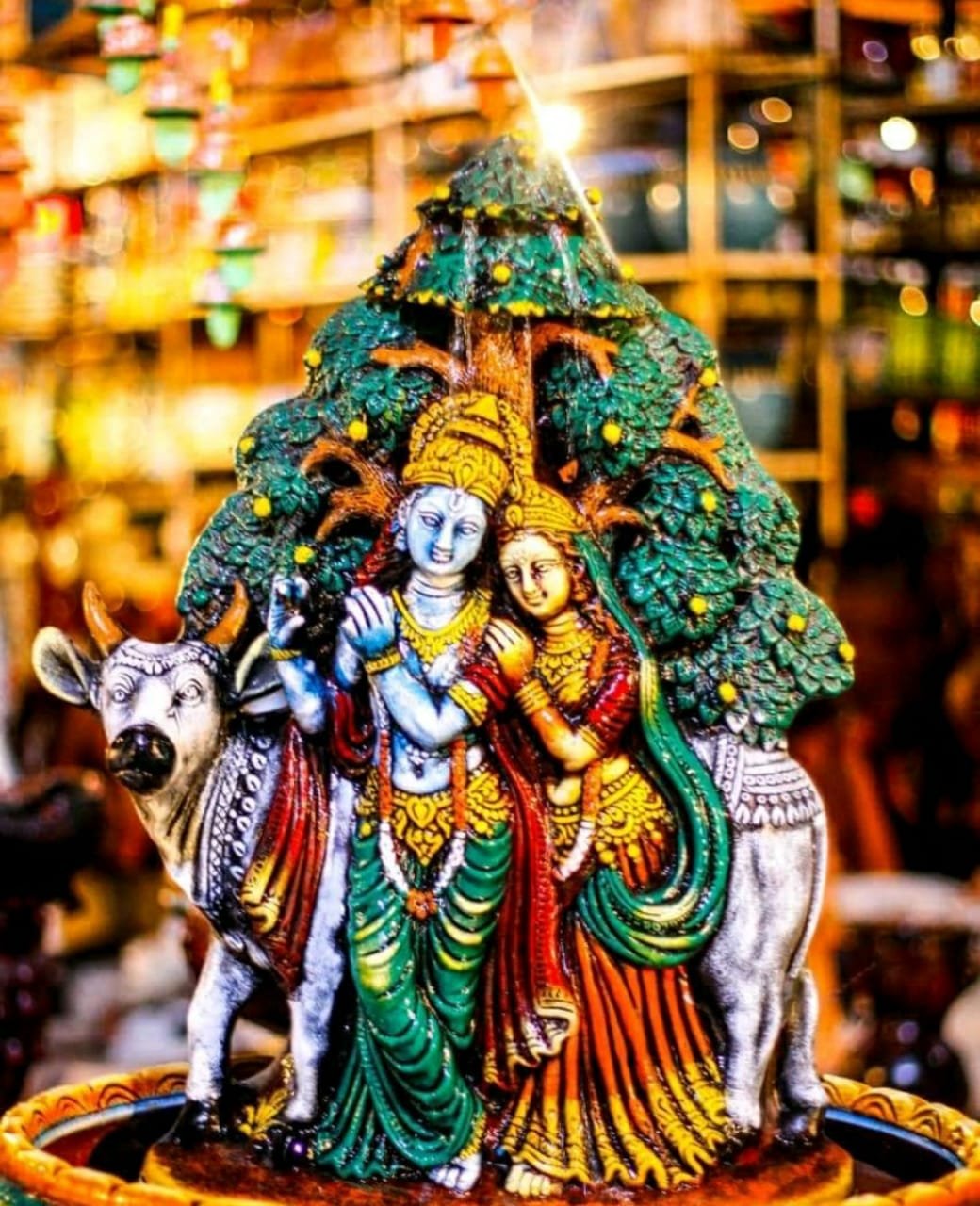 #Radhakrishna
I uplode this photo because krishna is incomplete without radha ji💓.
KRISHNA JANMASHTAMI
Krishna Janmashtami, also known simply as Janmashtami or Gokulashtami, is an annual Hindu festival that celebrates the birth of Krishna, the eighth avatar of Vishnu ji.
MORNING TIME
In the morning I woke up a little late. After getting up I knew that today is my fast, so first of all I went to wash my face and then i freshed myself after that i went to take shower and then i start my fast with morning pooja in my home temple.
Then my mother gave me a cup of tea with Aloo chips made by mother in every Aloo season.
After that i went to market for bought all decoration item for temple where we all village boys plannig for celebrate janmastmi with full of boom.
So after that i came back from market and then we start decorate temple .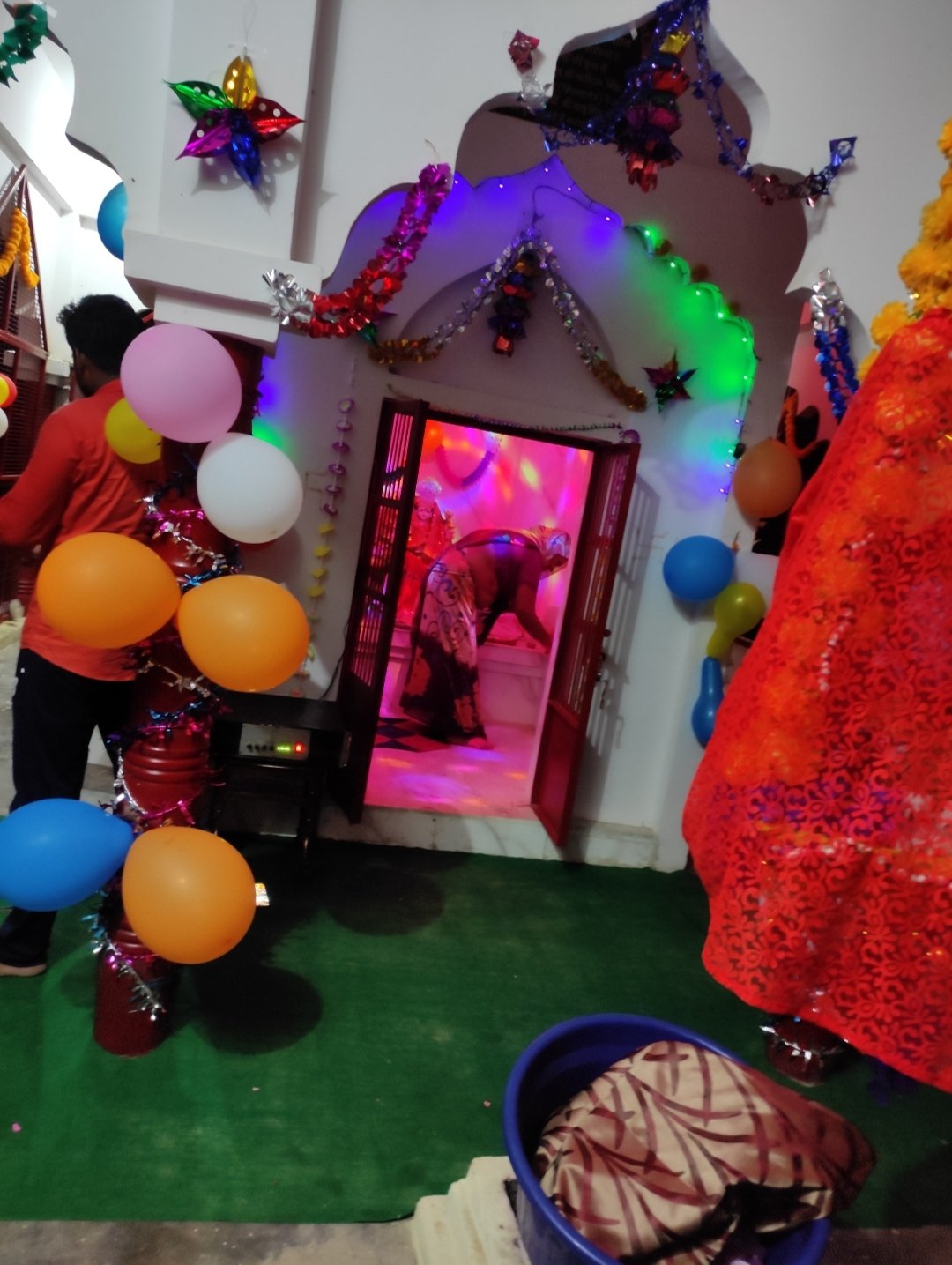 So this is first photo i captured of decoration.
In this photo there is swing of lord krishna And behind the swing is a sticker written Happy Birthday.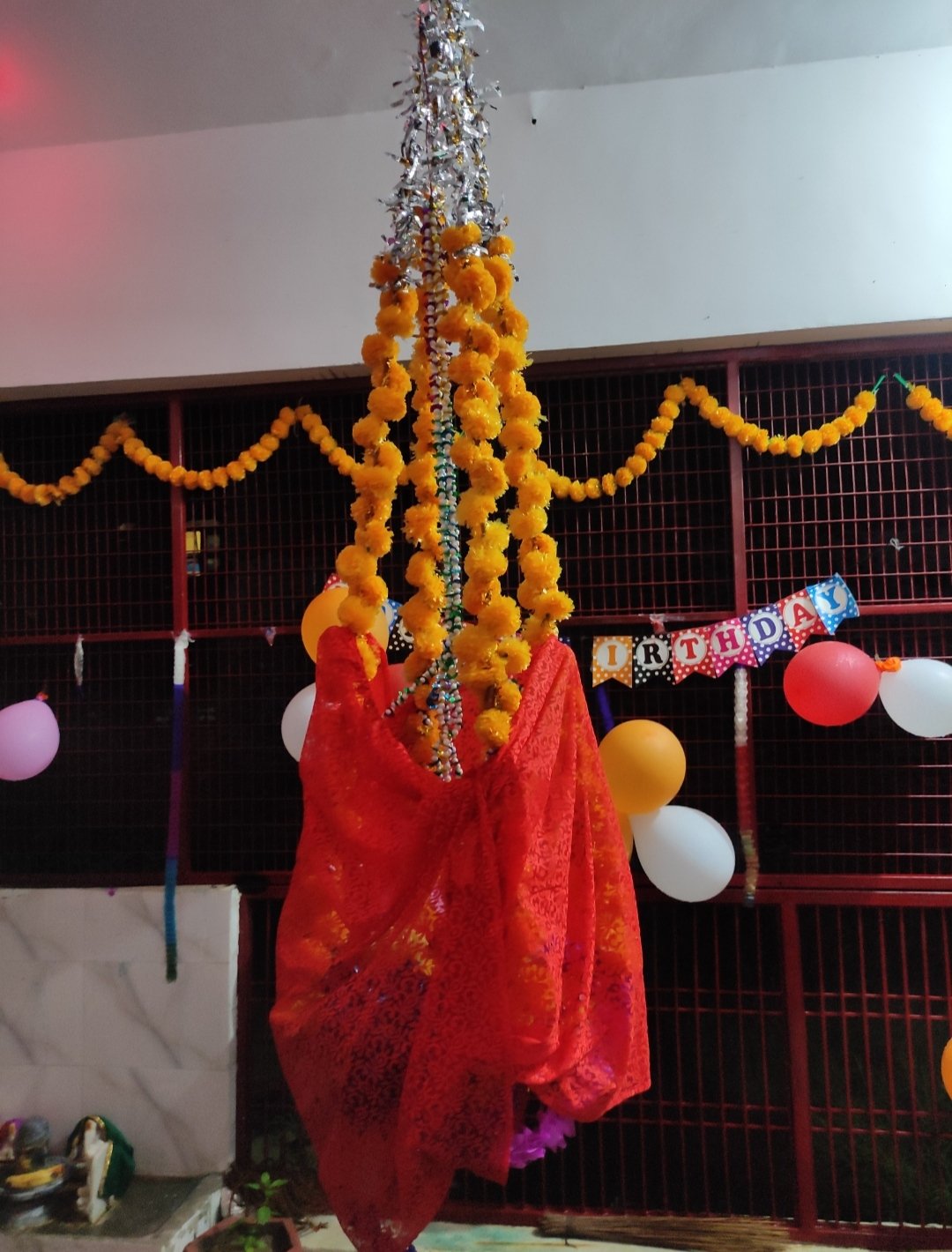 #Kanhajiswing
And then after decoration i arrange sound system for full of masti and dance .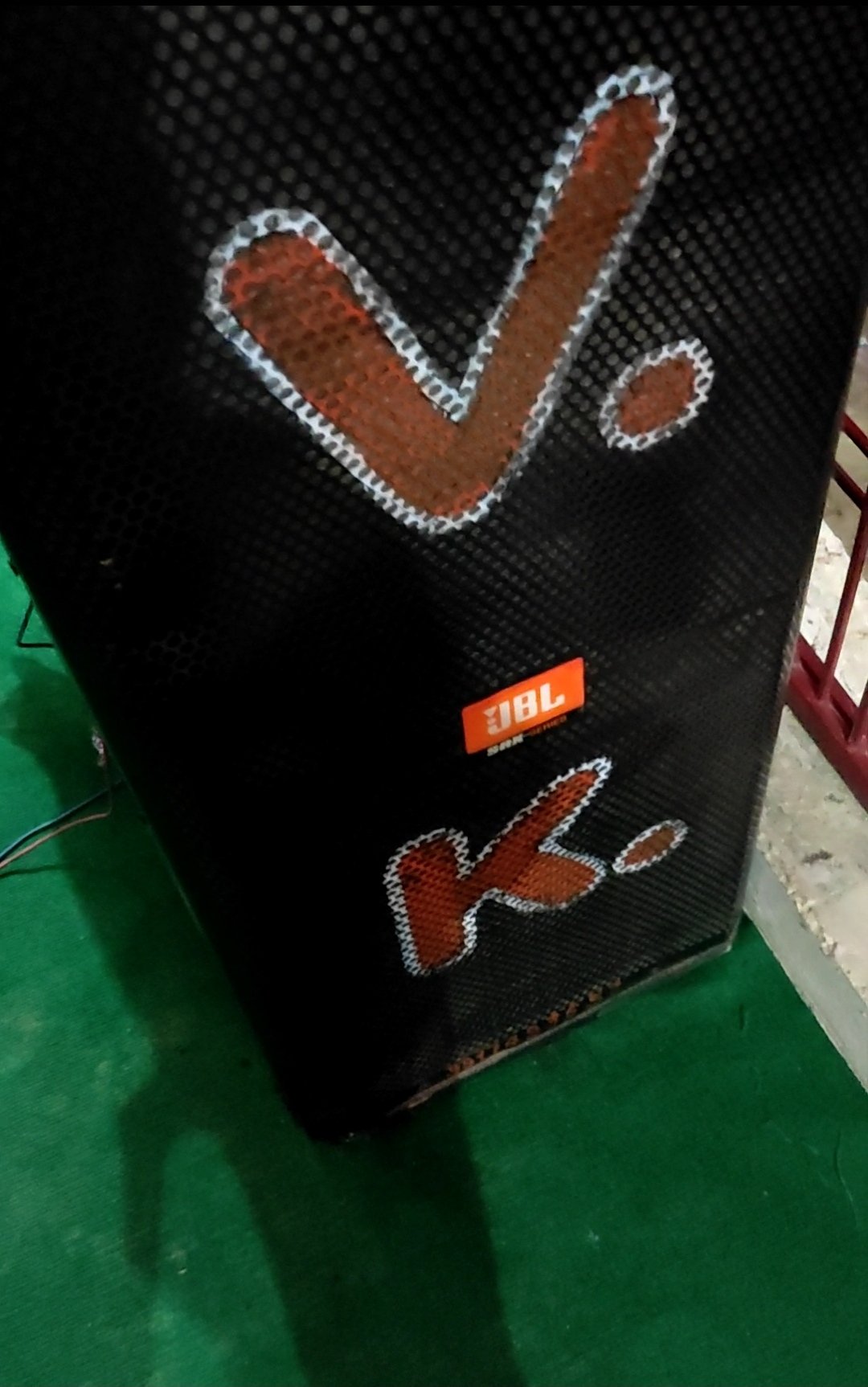 #JBLsoundsystem
Then me and my elder brother dance and celebrate kanha birthday party.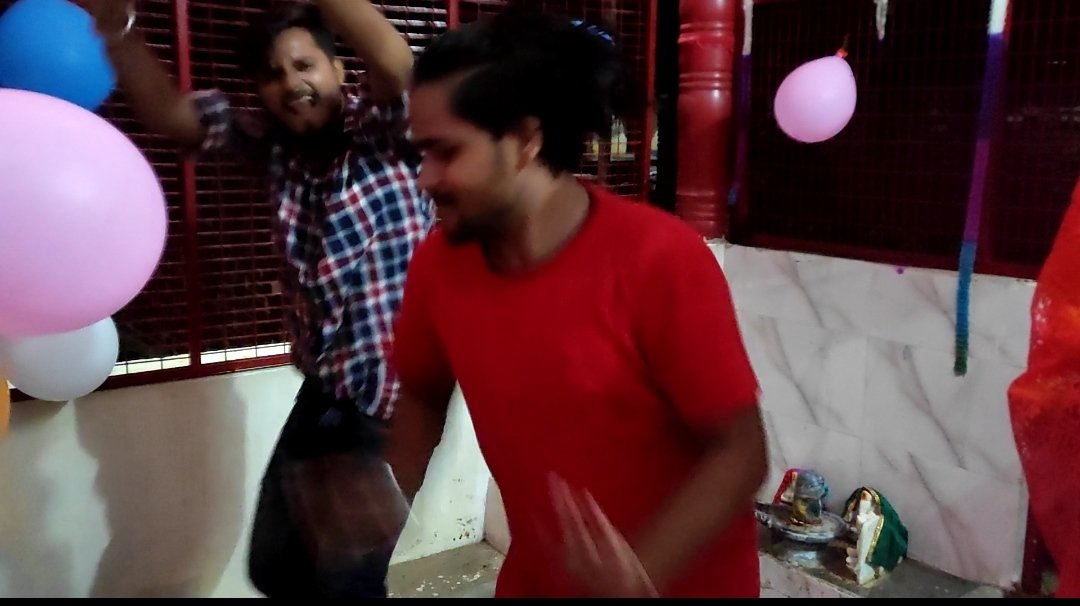 #Dance
Then i feel hungry but today is my fast so i went to home and then i eat some fruits and then sweets with chilled cold water.
And then there were only 30 minutes left at 12:00 o'clock which means that in the birth of Kanha ji, then I came back home, went to bathe, took a bath, then put on new clothes and then I worshiped Kanha ji and all the family members worshiped and
Then went to the terrace and offered water in front of the moon and then everyone completed the fast by having food.
Then i went to my room then i check some mails and them open steemit and check all new contest of best of india like trip contest .
Then finally i feel sleepy so fall asleep .☺☺
So that's all my today's activities. And thanks for reading my post.