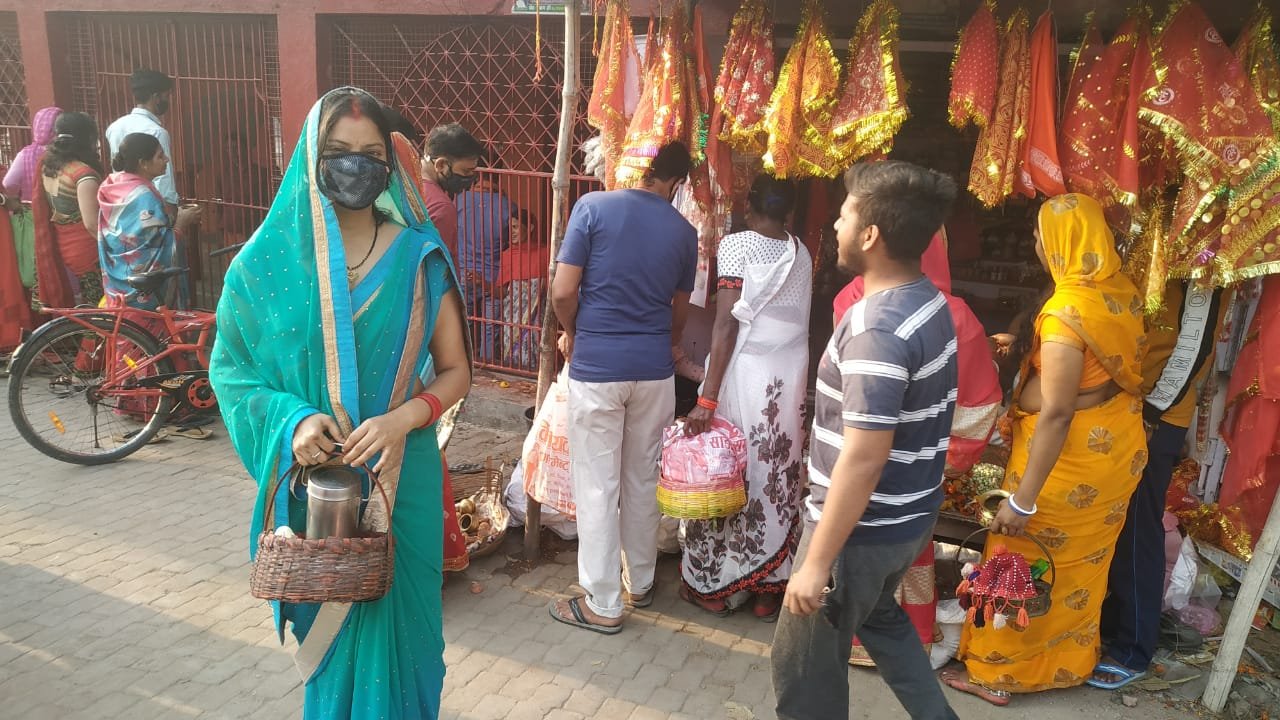 Happy Ram Navami: I am at the door of the temple in the morning
Today is 20 April, today is the eighth day of Navratri, that is, Ashtami. Tonight there will be Navratri Puja in my house, worship will be offered to the goddess kali, for which we have to make dal bhari puri or jaggery kheer. Today is going to be a very busy day and I have to wake up all night. This time I have to do puja because my mother-in-law will not be able to do this puja this time. After the death of my father-in-law, This was the first time we were celebrating any festival. That is also because we cannot leave this worship.
Waking up early in the morning today, freed from all my morning work, I started making a list for today's pooja. After making the list, I made my husband have breakfast. And then, he went to fetch this material from the market.
In this puja, Kalash is established in the night which are done in pairs. My husband brought these clay pots from the market and carefully brought them home.
After lunch we quickly cleaned the kitchen and then we started washing the whole house with water, we did it with the help of pipes.
While doing so, it was 6:00 in the evening and we all had our tea breakfast, which we now did in a side room, except the place of worship.
We had a plain litti for dinner, because now we could not use the kitchen. These 9 days, we took care of the satvik food these days. We did not eat garlic onion food at all.
After dinner I quickly put jessu to sleep.Then we all took a bath. At 11:00 pm, the kalash was established, after that I started making prasad to be offered to Mata Rani. For that I made dal bhari puri and kheer jaggery.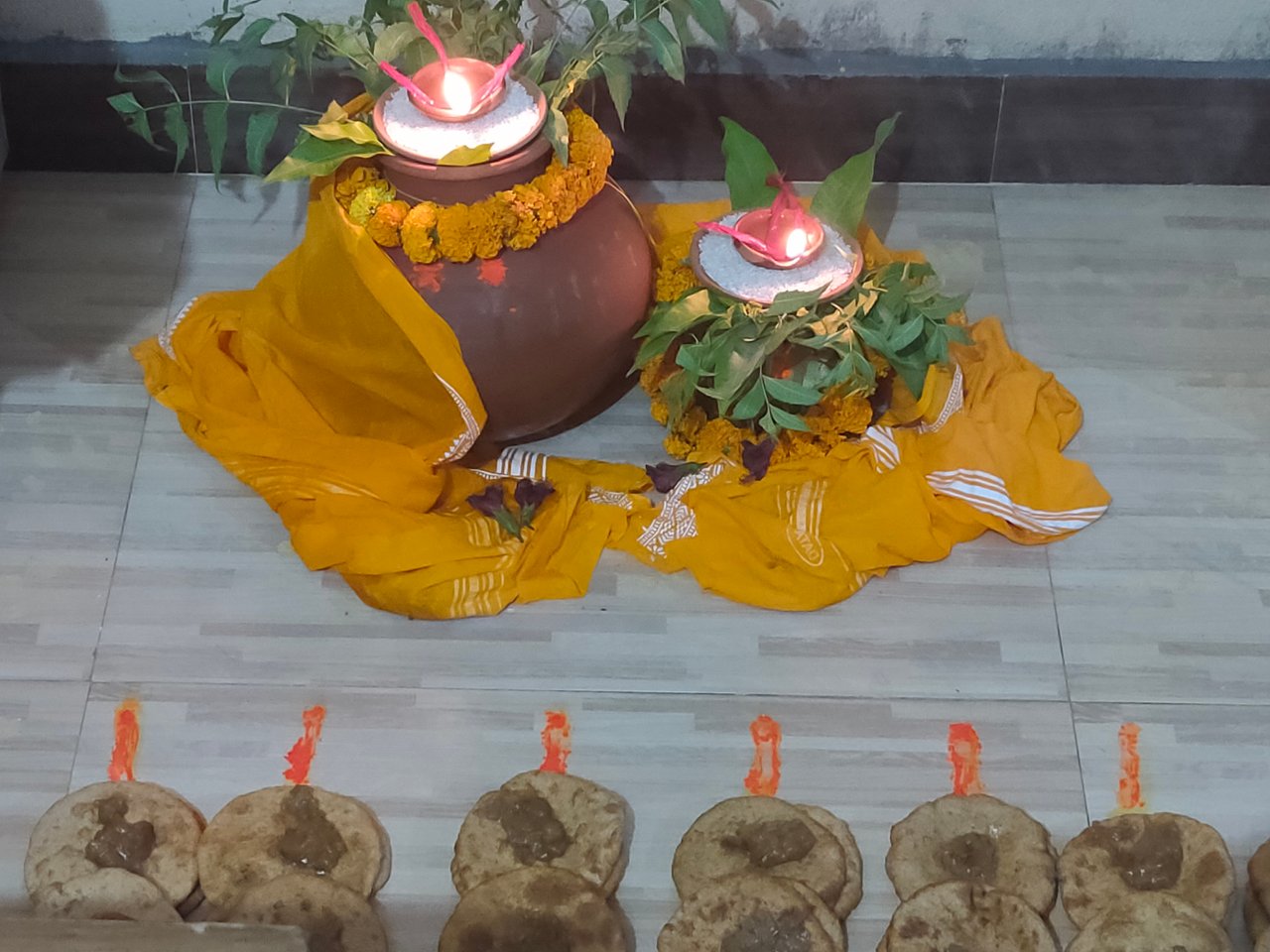 kalash sthapna
It was 2:30 in the night. I quickly made offerings prasad to Mata Rani, showed the diya dhoopbatti and bells. It took me three o'clock at night to do all this. Then I woke up every member of the house, To take blessings of maa kali, Everybody came in turn and held his forehead in front of Mother.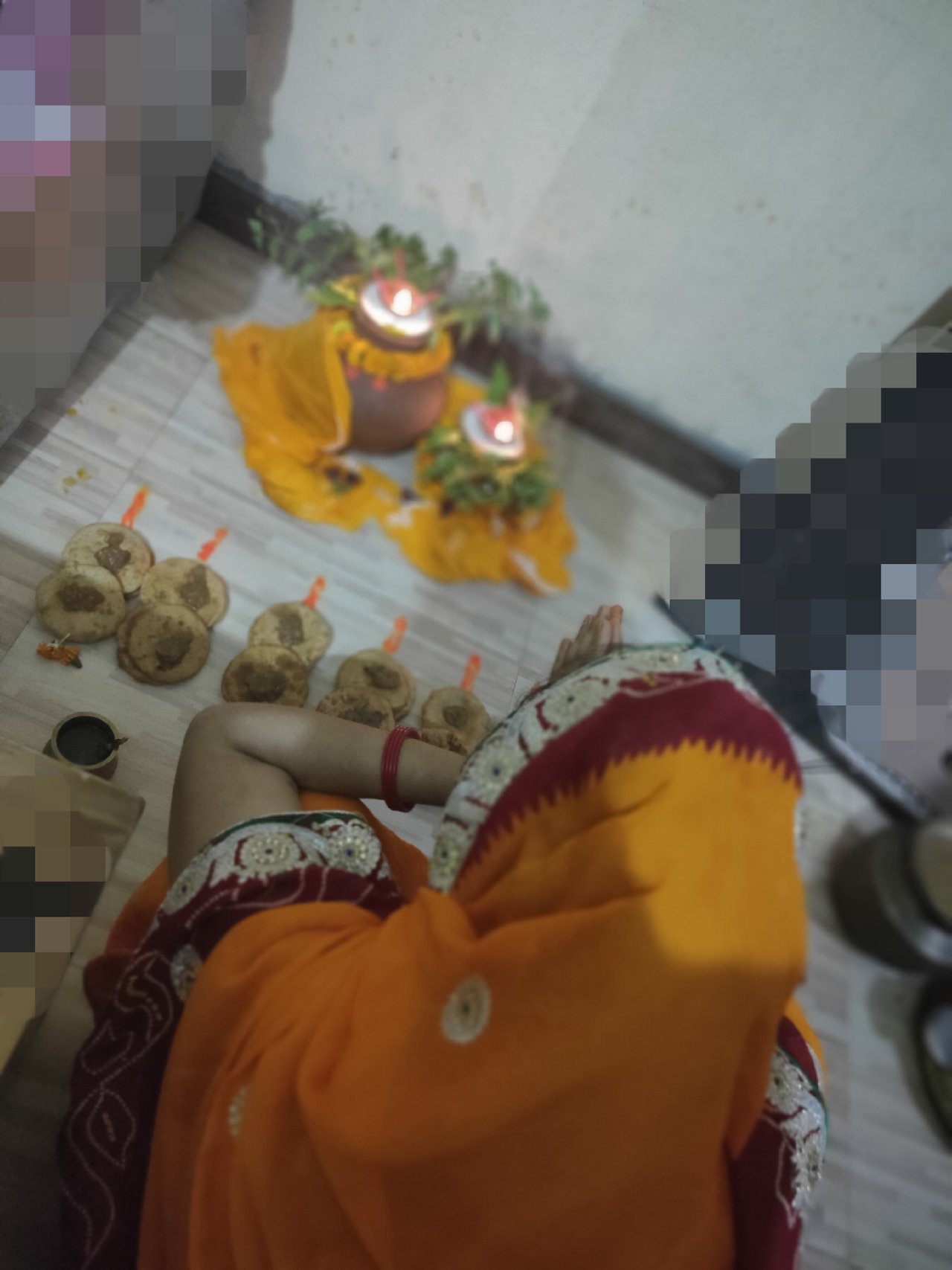 Then I took a rest of one and a half hours and went to the Kali temple in my area at 5:00 am and worshiped there.
Now I am going home, and going to sleep all day. Thanks guys for reading my diary. Mata Rani, bless you all, take care bye bye..
With regards,
@jyotisingh