After the worship of Navami, my health had deteriorated a bit, I had a lot of weakness. My mother-in-law cleaned all the puja utensils and put them in the proper place. We all use puja utensils in worship. The vessel in which we eat regular food, we do not use it in worship. My mother-in-law is very strict about all these things. Although I do not believe much in all these things. I believe that worshiping is a routine work and to be truly spiritual is through your behavior.
This morning when I woke up I was feeling very heavy.I saw that my mother-in-law was teaching my sis in law, how to make bitter gourd vegetable. I have learned to make bitter gourd vegetables from my mother in law, she makes very good bitter gourd vegetables.
I asked for breakfast,that what are we going to make for breakfast today, my mother-in-law said that, let's make samosas. Flour was lying in the house for many days. Had to use it otherwise, they spoil.So together we make samosas.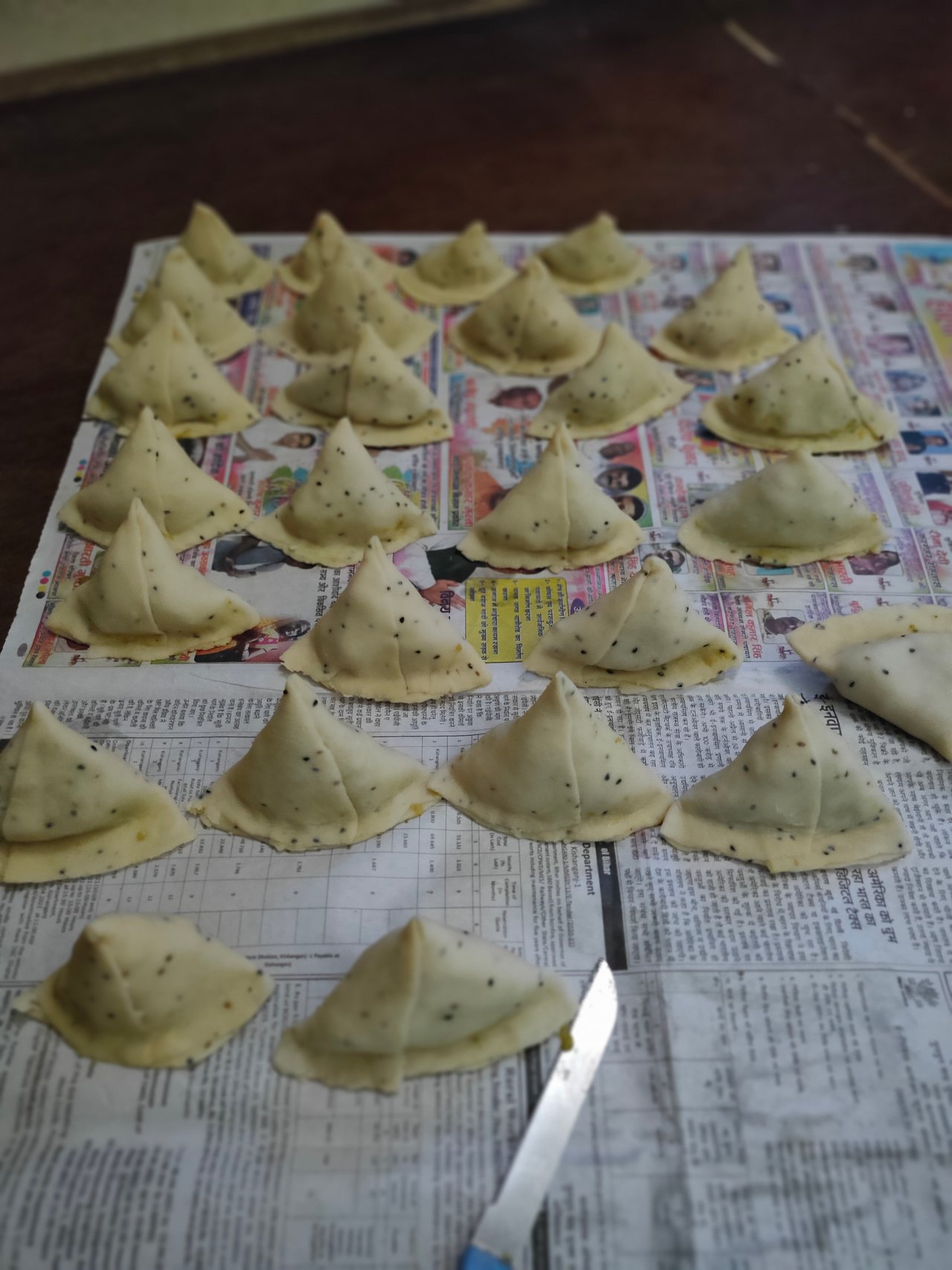 Samosas to dry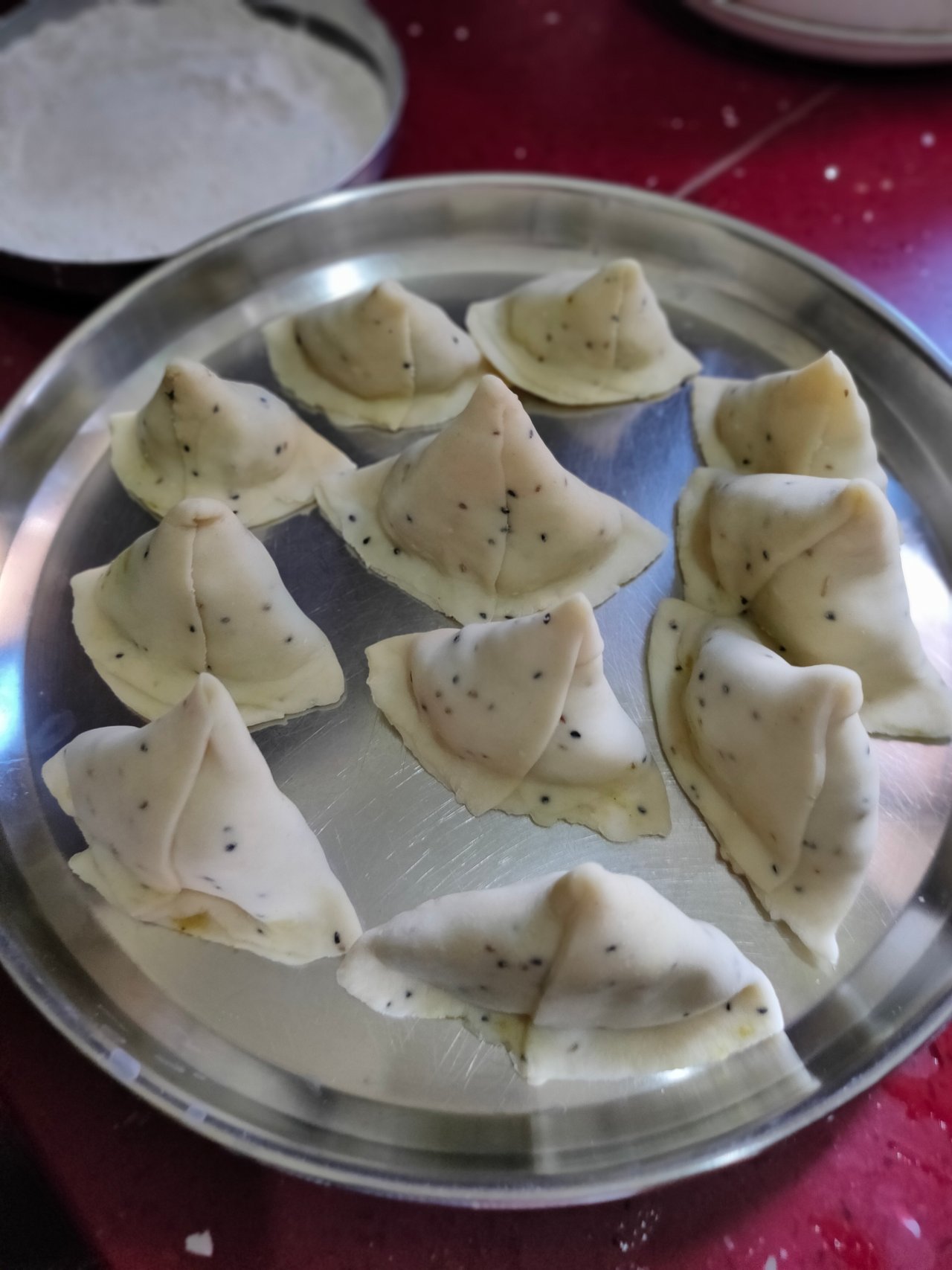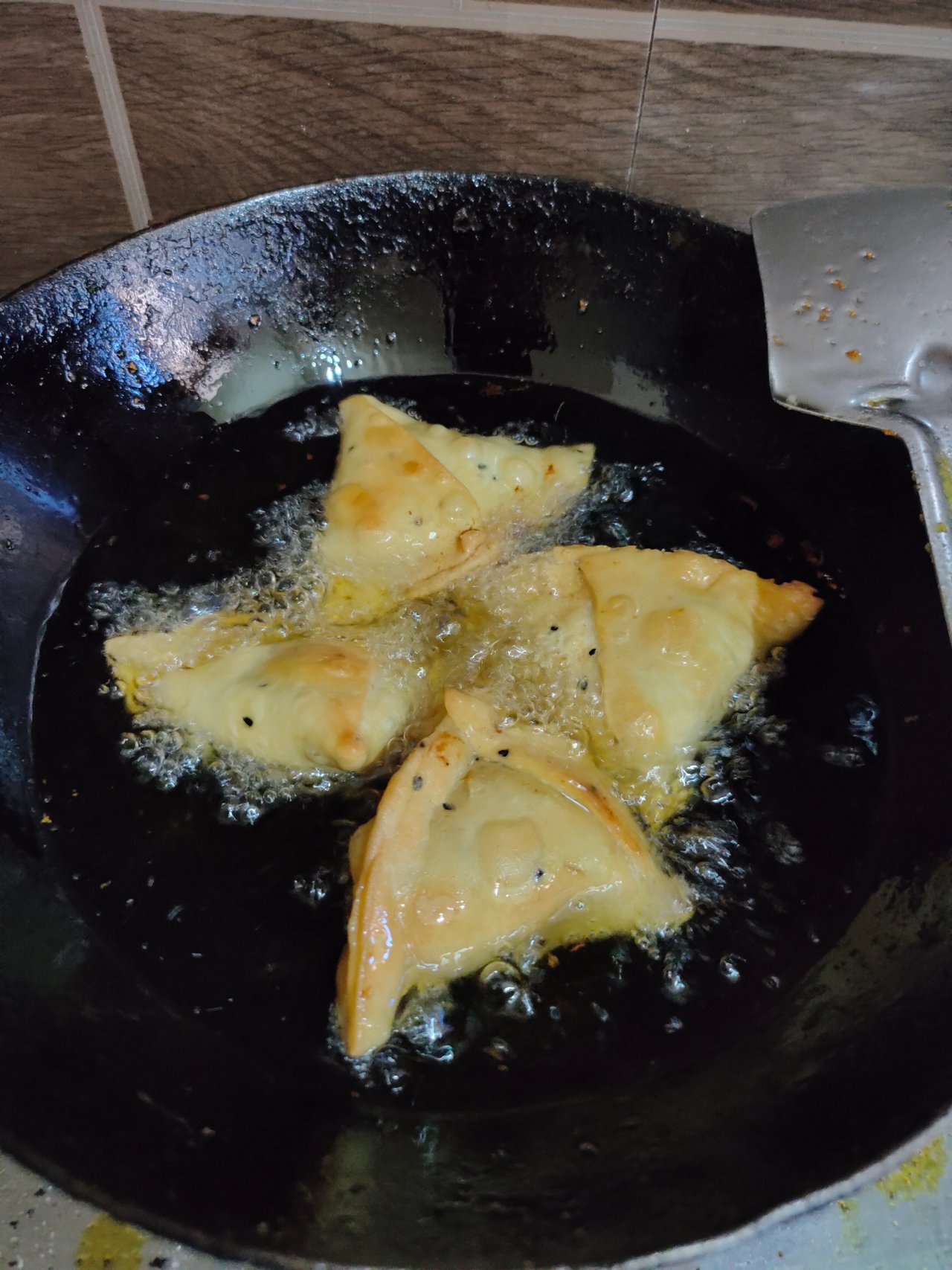 while deep fried
After having breakfast, my husband went to the hospital for himself today whether he became negative or not. Here I spent some time with Jessu,then went to the kitchen to cook rice for lunch. And started waiting for my husband to come.
He comes home after a while, telling that he has become negative But still, a report is yet to come. But still, we breathed a sigh of relief.
We all had lunch together. Then I get free time, which I use to watch Saina movie on Amazon Prime. There is a biography of Saina Nehwal, which shows the story of her becoming the world number one badminton player. Parineeti Chopra has tried her best to act very well.
It is now time for Shaam. We all sit together and have our evening tea breakfast. Then I go for a walk on the terrace in the evening and I become active on steemit. I read the posts of some friends, comment on them and requested some people not to tag please sc 01 and 02 and any other booming account.
Then after teaching for a while, jessu, I go to the kitchen to cook dinner with my sister-in-law. We made potato bhindi's vegetable salad and roti at dinner. We all ate together. Then after a while I give turmeric milk to my husband. And all of us members also drink a glass of milk.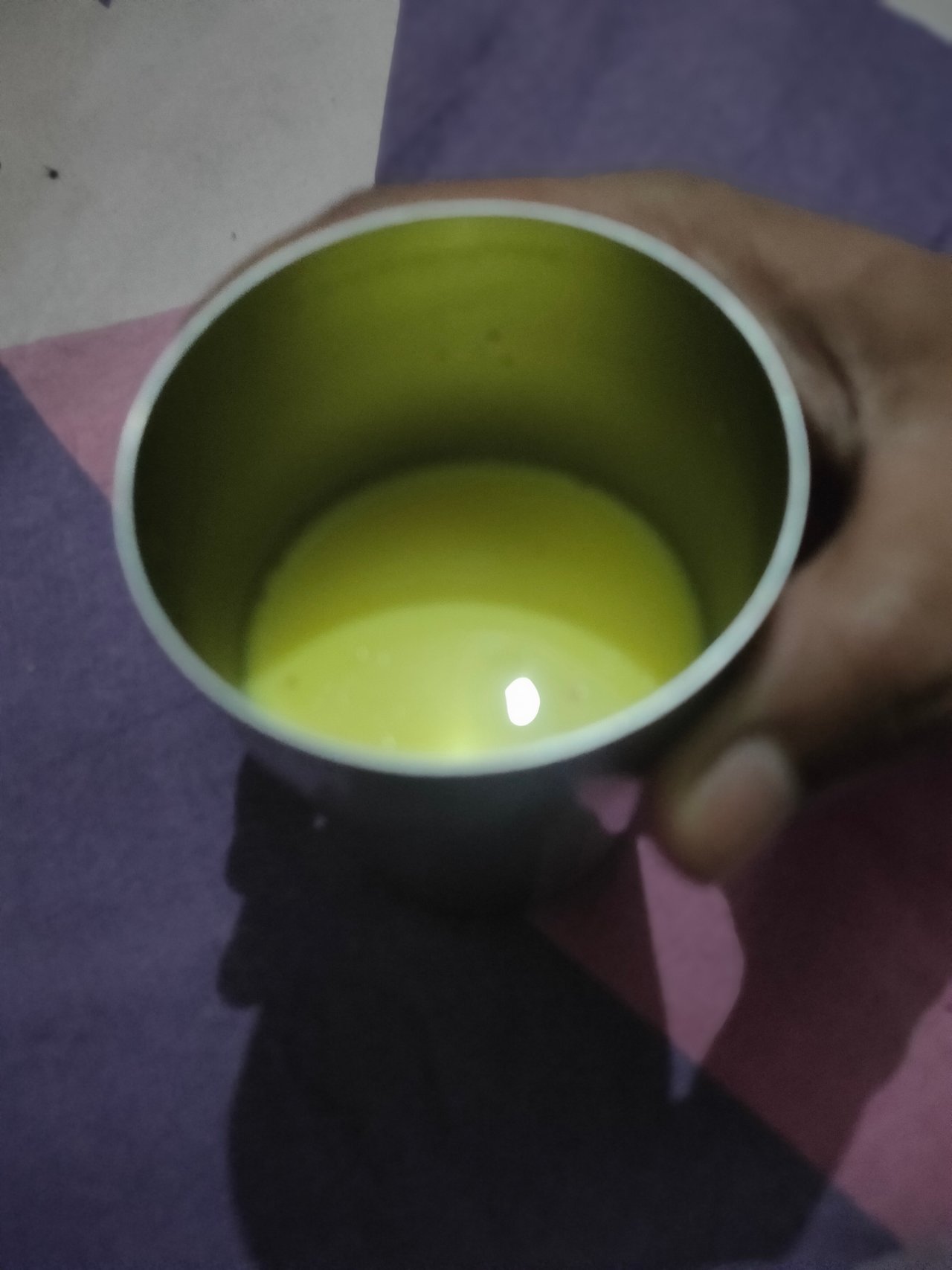 Turmeric milk
Then we go for a short walk on the terrace. Then after some time, we go to our respective rooms and go to sleep. This was my day today. Thankyou friend for your love and support. Bye bye take care...
With regards,
@jyotisingh