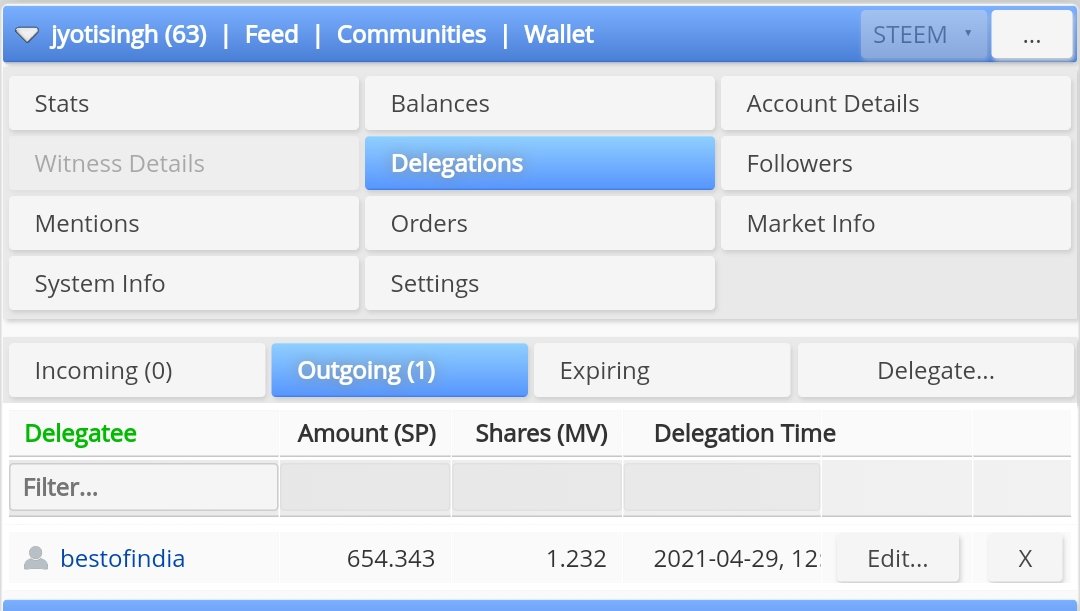 92% delegation of my SP
So today begins with my tea of ​​lemon. These days, we are using different types of teas which are good for health. Such as celery(अजवाइन) tea and brewed tea(kadha). My favorite tea is lemon tea. It taste great by adding black pepper and black salt. After having a cup of tea, I went to freshen up. I prayed for a while after taking a shower. Prayer gives us strength. Although I do not worship everyday. But I believe in God a lot.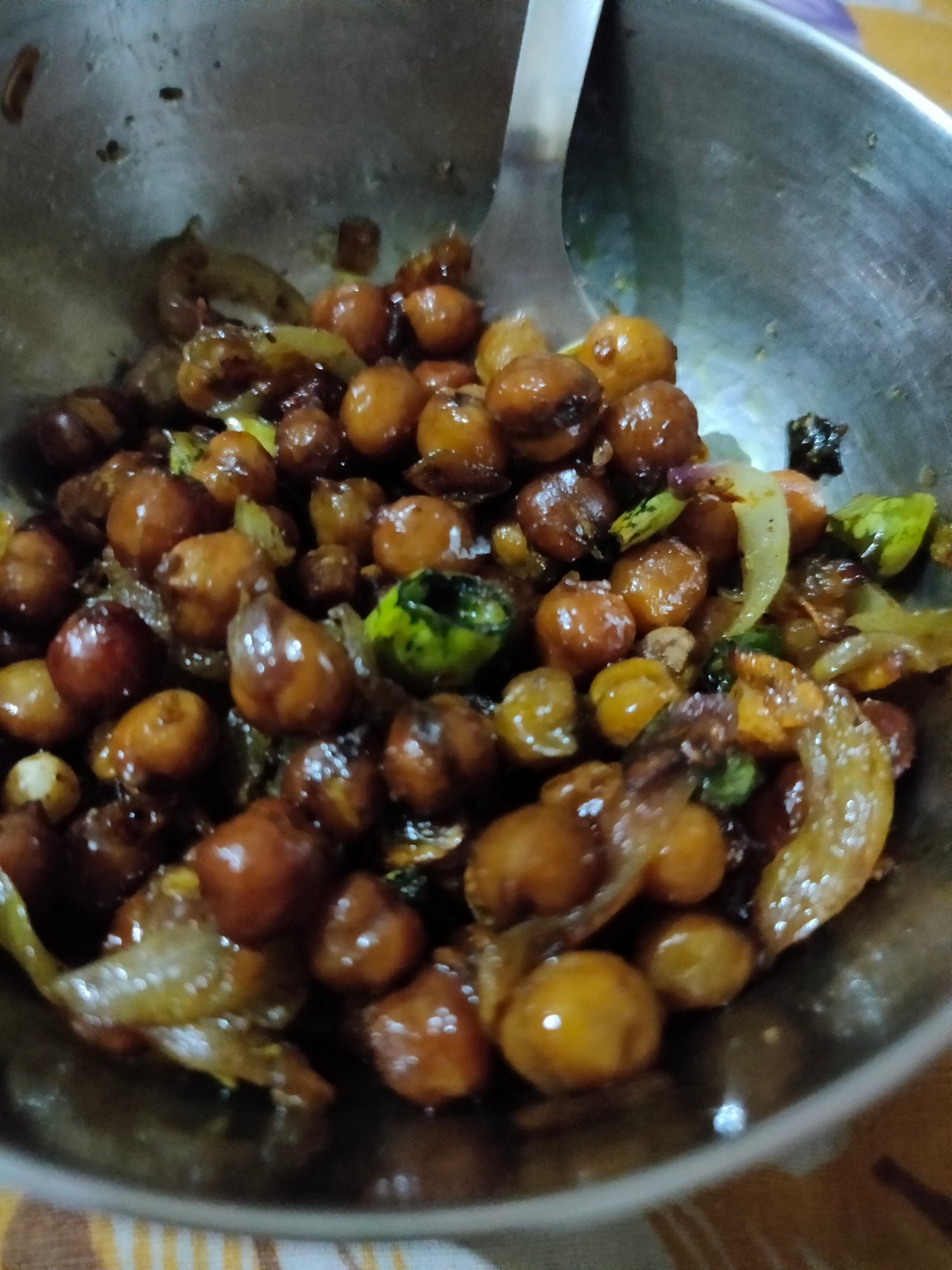 kale chane in breakfast
Today I have a (chatpate chane)gram for breakfast a very tasty and healthy snack. Everyone loves to eat this in our house.It helps to removes constipation problem. After this, we also had some sweets for breakfast.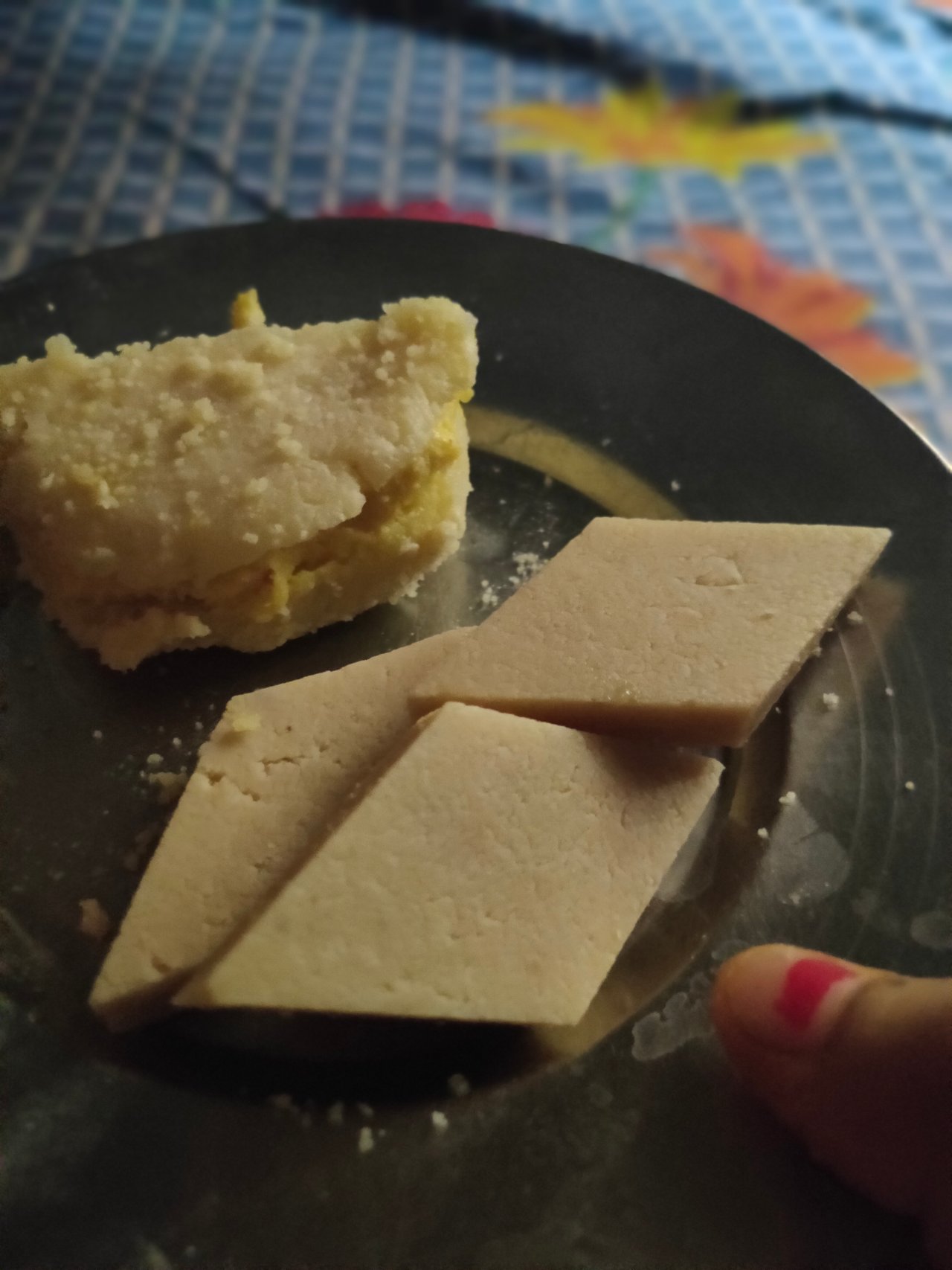 some sweets
One of the sweets is called Cashew chocolate(kaju Katli).It tastes so delicious. Jessu loved it alot, he said, mumma from now you always give this to me in place of chocolate. 🤓 Smart jessu.
It has been 2 hours of breakfast. Now it is time for Jessu to drink milk, I gave him milk. Then after watching the cartoon for a while, he brings the old carrom board kept in the store room. He said that this is given by his grandmother. And he also told that it was his aunties carem, which she used to play in his childhood. Means the old carem.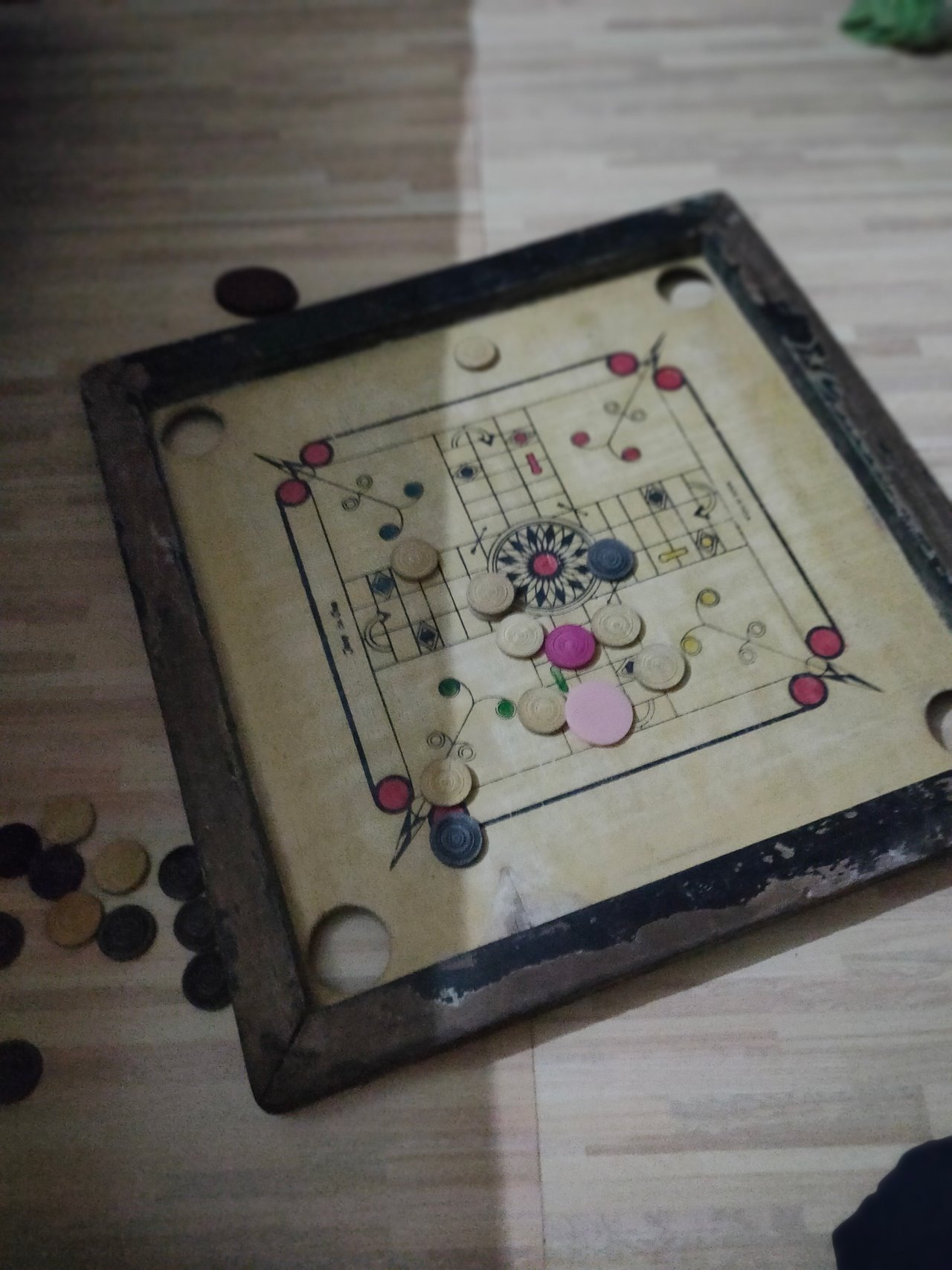 jessu got old carem from store room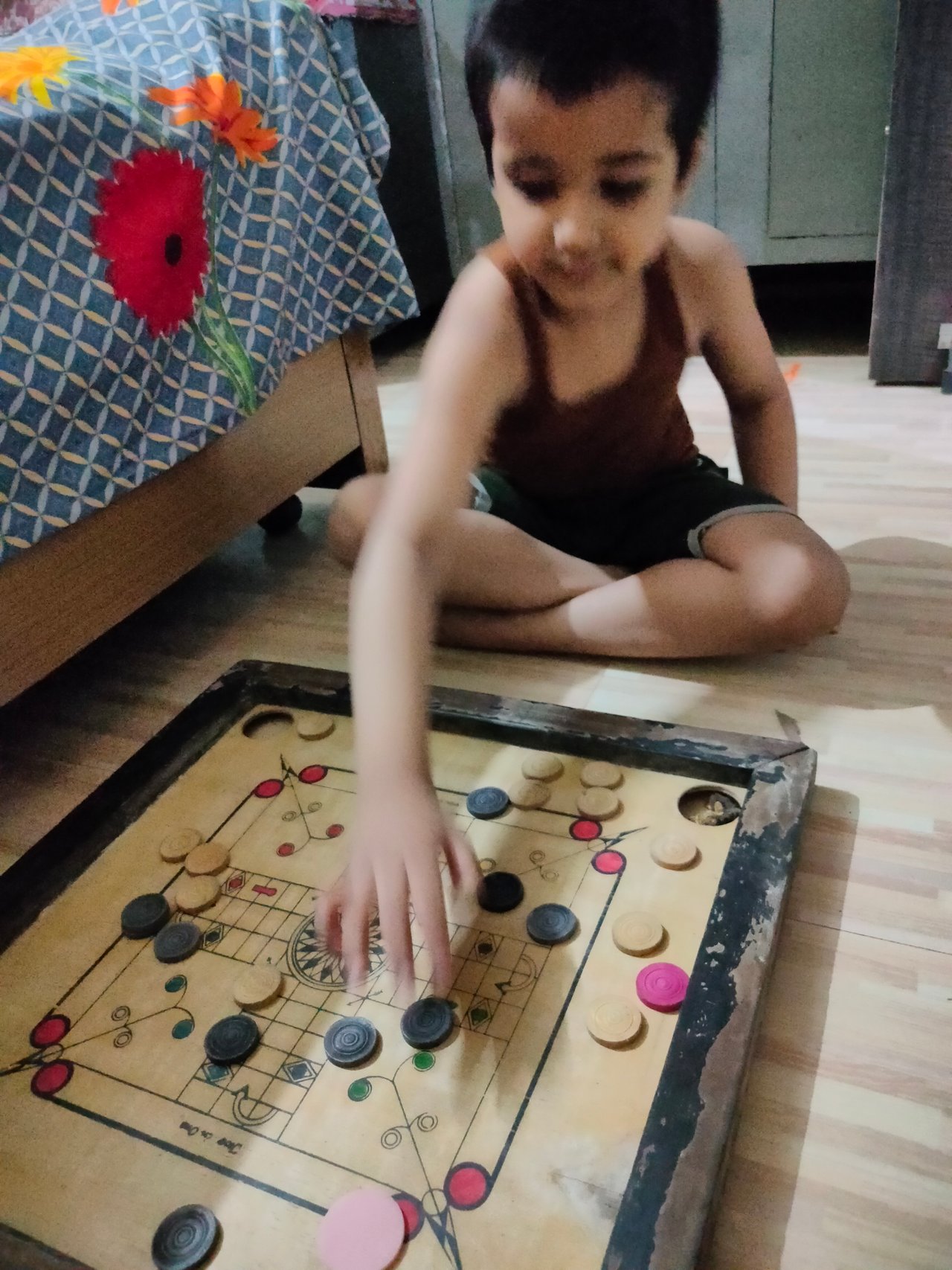 jessu while playing carem
But whatever it is, jessu was very happy to find it. These days he keeps playing carrom, catching someone or you can say forcefully. So sometimes his father and sometimes his grandmother play carrom with him. There is a problem with him, he gets angry very quickly, so we have to let him be arbitrary in the game.no rules only we follow Jessu's rule😂😂
Now it is noon, now I go to cook lunch. I prepare very simple food because it is summer and it is not sensible to eat spicy foods in summer. So I prepared chawal daal karele ki bhujiya salad kuchila and chips. A very awesome combination.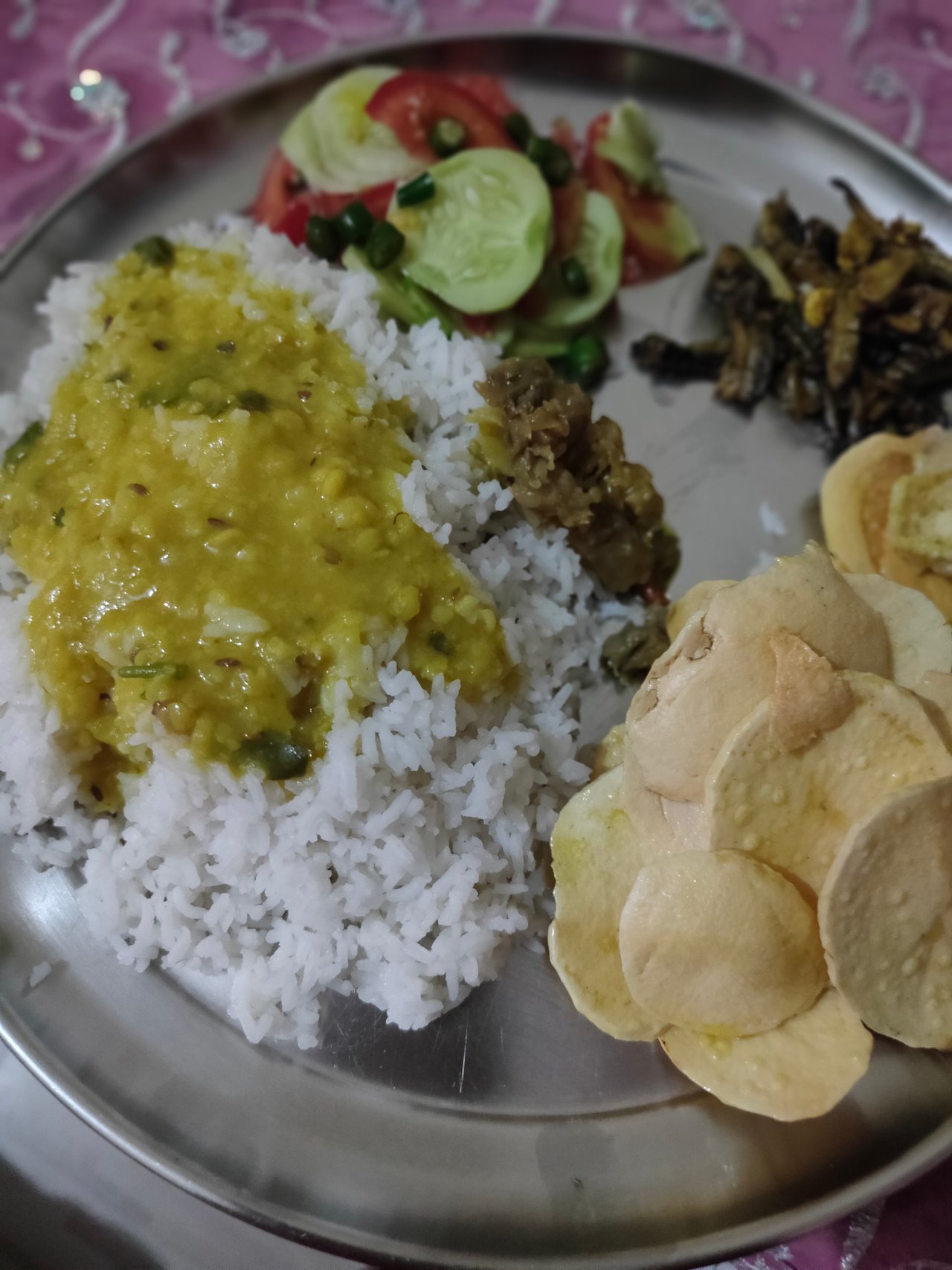 rice,pulses,bitter gourd,chips,salad,mango chutney
I love simple homemade food. I have told this in my earlier diary post as well. After lunch, everyone went to rest in their room.I became active on Steemit after sleeping jessu. Today I again delegated 100 SP in Best of India community. After spending some time here, I also took a nap.
I went for a walk on the terrace in the evening, with a cup of tea. The streets are no longer a bustling initiative. There is silence everywhere.I hope that we can get out of this situation soon.
After coming down from the terrace, I sat for a while to teach Jessu. Then I started preparing for dinner. His father started teaching Jessu. At dinner we made a traditional meal. Whose name is dalpeethi, I think very few people would know this. I am going to share this recipe on Steemit Food very soon.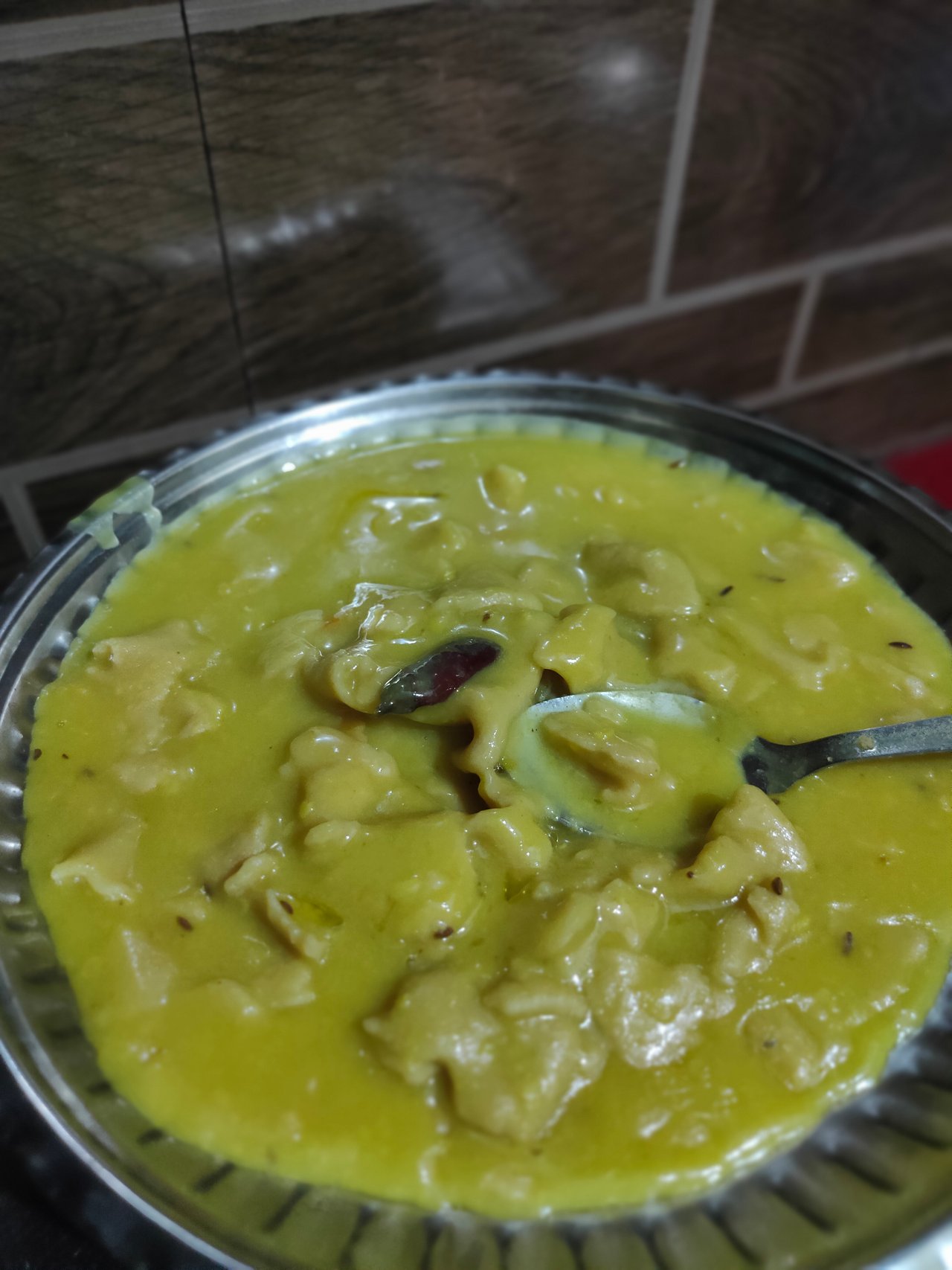 Dalpithi
After having dinner and drinking turmeric milk we all went to our room. Where I watched videos on YouTube related to my syllabus for a while. Then I also fell asleep.
So this was my whole day. Thankyou guys for reading my diary, take care bye bye...
With regards,
@jyotisingh