Due to poor health of my husband, a lot of Work load has increased. Today it has been 9 days, since he isolated himself completely from all of us. Now he is Feeling better than before. This is a great relief for me.
Have you ever felt that when the health of one member in our family worsens, the atmosphere of the house becomes very strange. There is a lot of impact on the health of the person living with the patient. My situation is also similar. After running throughout the day, it seems that now, my health will deteriorate.
This morning, when I woke up, my husband called me and said that get ready quickly, the mechanic is coming home to fix the cooler. Quickly I first turned the air cooler out of my room, where the mechanic could fix it by keeping distance from us.
Then I went to freshen up, take a bath, and I got involved in my kitchen work. I made simple dal roti sabzi. My sister-in-law helped me in making it. Then I tried to wake up jessu. But he still wanted to sleep more. I left him for a while.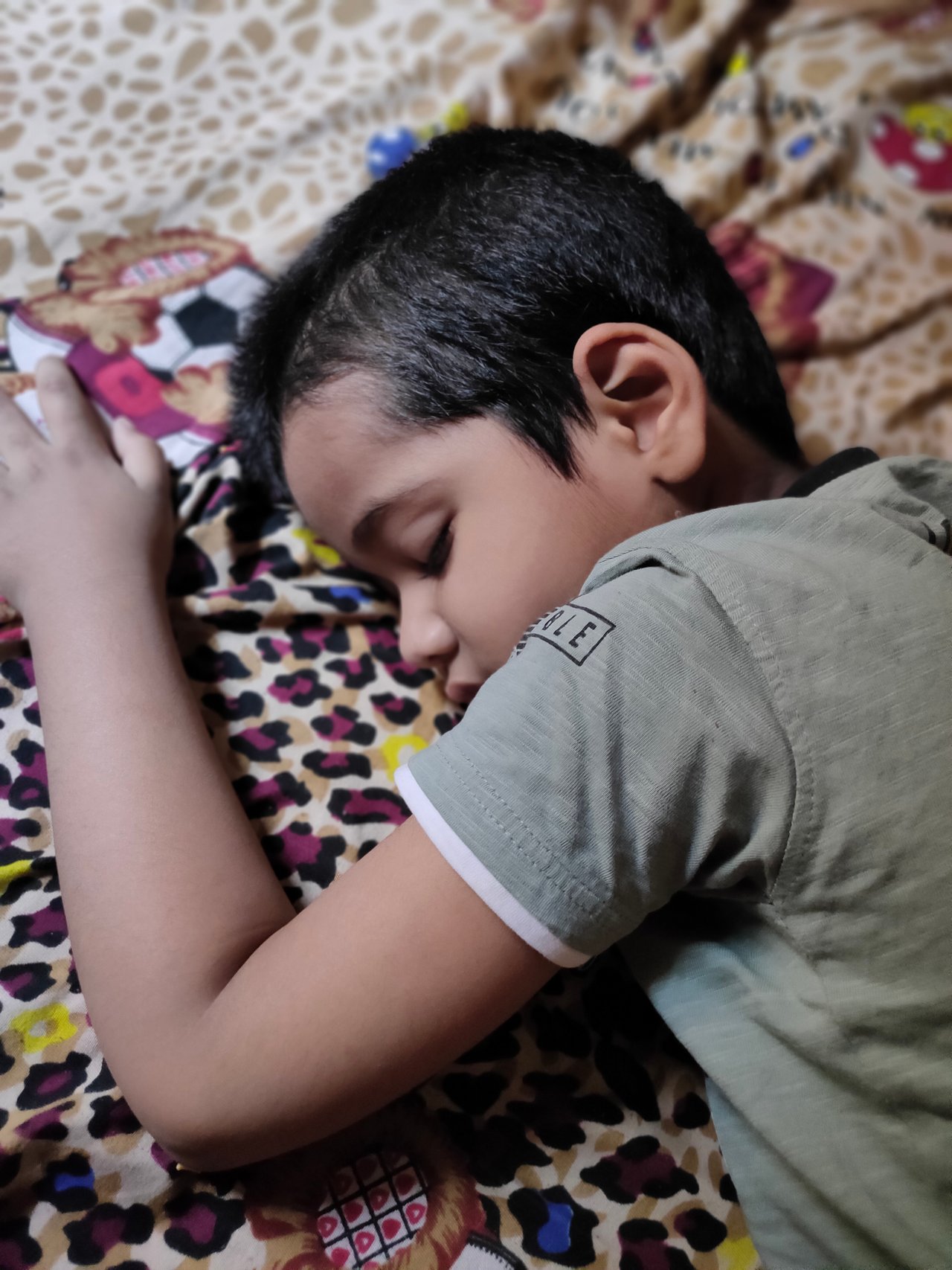 Jesus enjoying sleep in the summer morning
Then the mechanic brought all his belongings. Such as electric tool, He started his work. He told us that our cooler motor was damaged. We asked him to fix it but he said that getting a new one would be more appropriate. We all liked his opinion, then he went to bring a new motor and some more things from the market.
After he left, we all had breakfast, I prepared kadha for my husband, and gave boiled water to get steam. Then he also had breakfast. Jessu was also awake now, I also got him ready and then fed him breakfast and he started watching his cartoons.
The mechanic returned around 11:00 am. He fixed the new motor in the cooler, and also fixed things that had damaged. Then he started the cooler and showed it. everything was OK. I had to give him 2300 rs.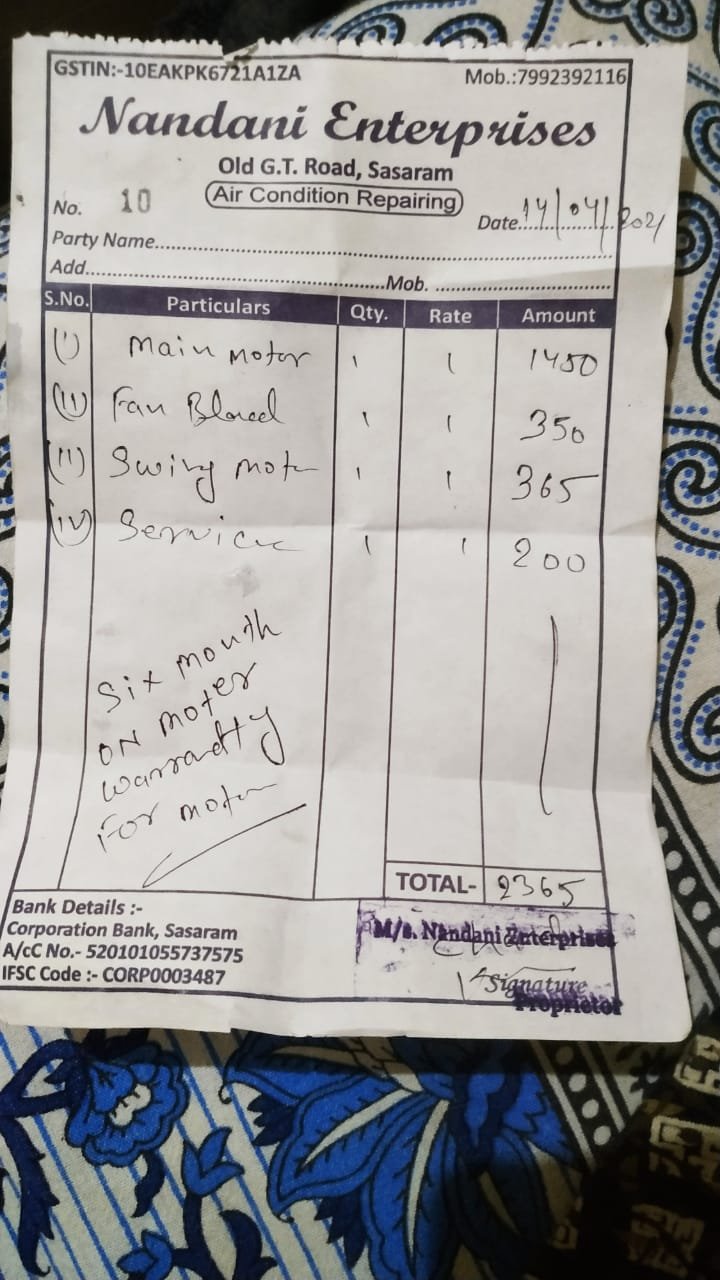 Bill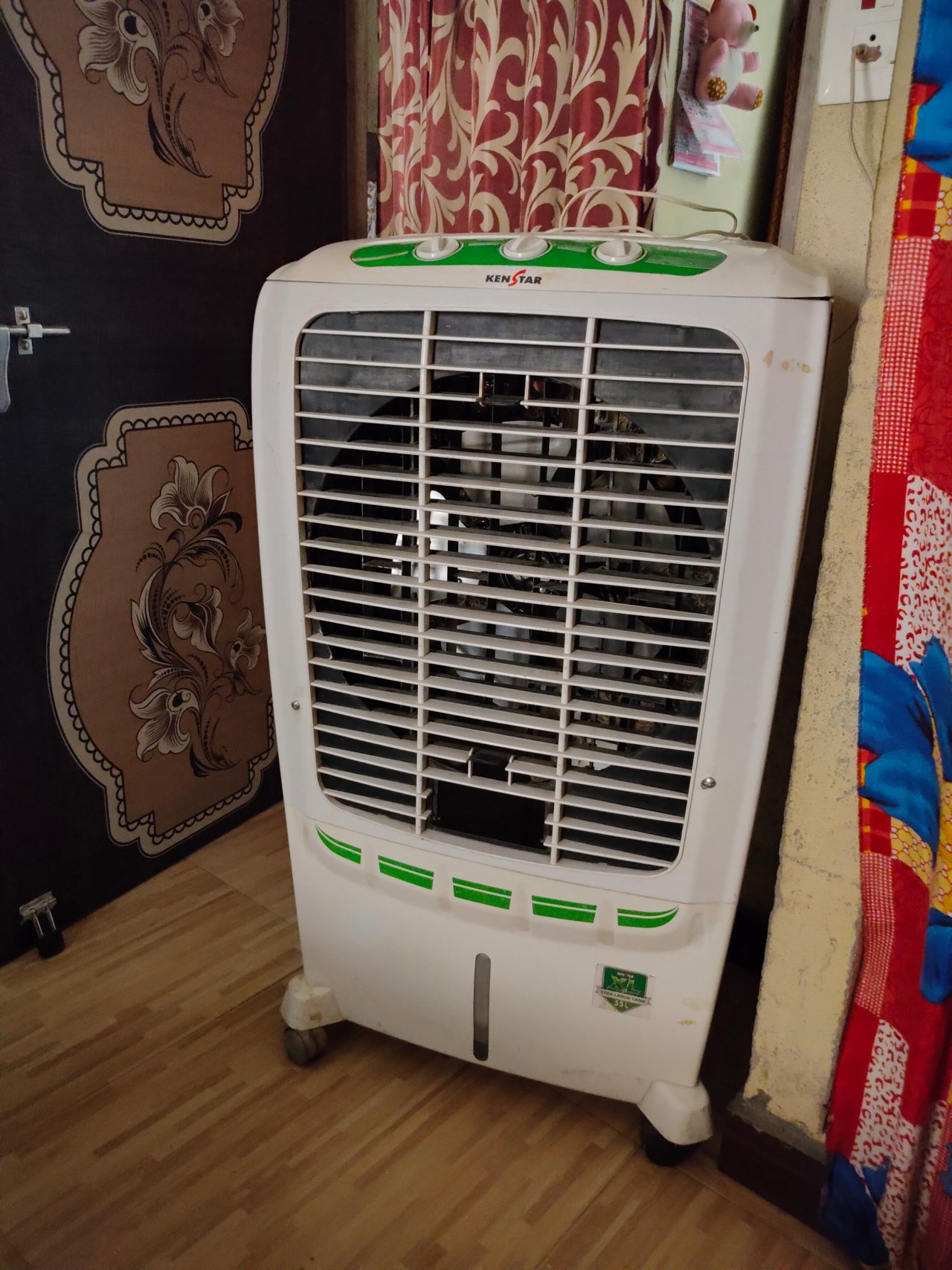 Cooler, after fixed
Many days later, this afternoon was going to be a great time. Because of cooler. Oh what a relief! We all had lunch together.Then I went to sleep in my room with jessu. Shortly after Jessu falls asleep, I get busy on my mobile. Where I check notifications on steemit, I reply to them and read some posts and comments on them.
Where I saw many people mentioning SC 01 on the diary post.I forbade them to do so and told them the reason. That By doing this, many important notifications are missed.
Now it was evening, My sister-in-law made tea for everyone, I awakened Jesu. fed him milk. Then he went to the terrace with his aunt. I watched some video related to my syllabus for a while.
When Jesu returns, I study him for a while. Then he gets busy watching cartoons on TV. And I get busy making dinner.
After I have done all my work, I become active on Steamy again. I posted Achievement 3 a few days ago but I have not got a level yet. I don't know why it happened..or what mistake did I make. If you know, please tell me by checking it.
That's all for today's post, Thankyou for being with me, bye bye take care...
With regards,
@jyotisingh