Hi friends, In my today post I share my experience with FTX Exchange. Hope this information gives additional knowledge I think so.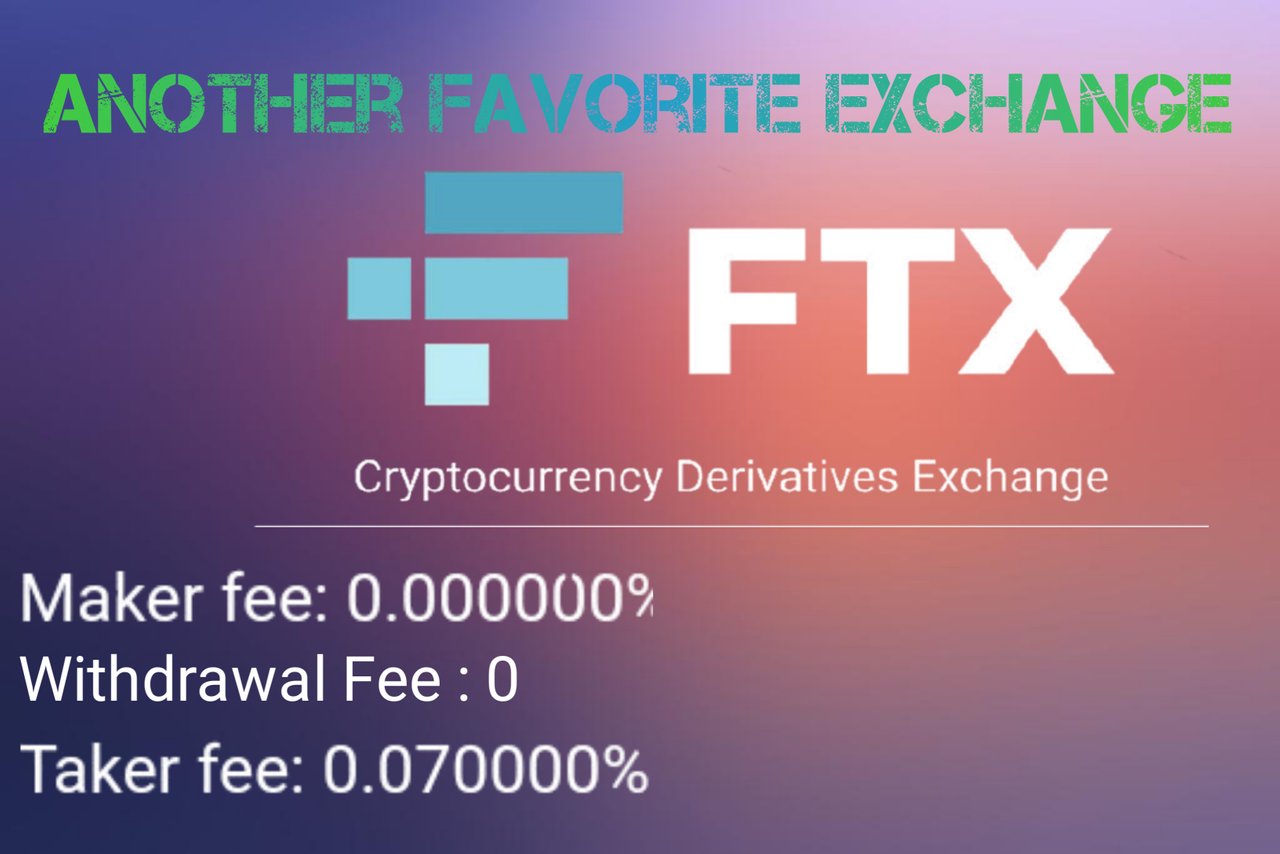 FTX is built by professional Traders of Alameda research for providing a leveraged trading experience for Traders.
In this platform we see different innovation products, those not find in other exchanges that areMOVE indices, this is very useful for analyzing the crypto market situation correctly, so it allows always profit traders, and minimize losses in trading.
Creating an Account
Creating an account here is very simple just need an email id. Just go to https://ftx.com/ then provide your email Id and string password. And verify you are a human captcha, that's all your account is created within a Minute.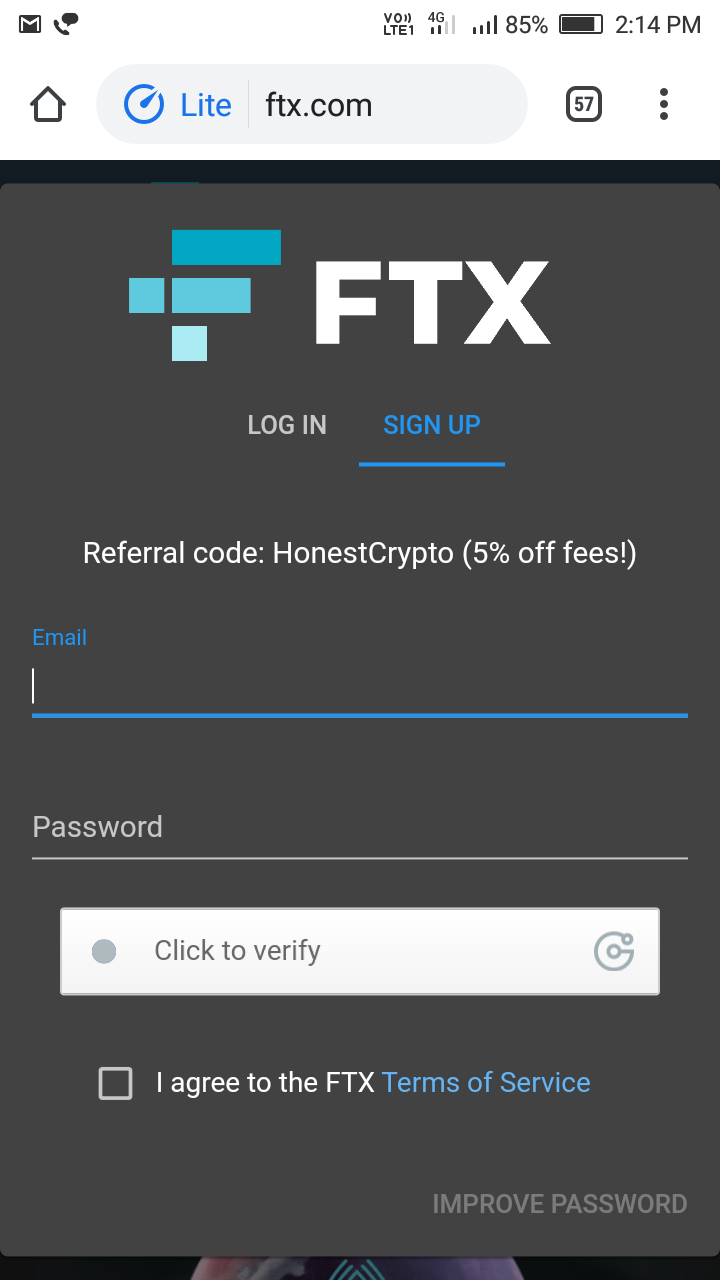 This platform available in App for both Android and IOS users. So this platform is very easy to access on mobile devices too.
KYC
For trading limited amount no need for KYC verification, but for fiat withdrawal huge crypto trading we must verify our Identity Documents like Binance. The same process we having here too.
If we verify only Email and Country name it allows us to trade a $2000 daily limit, for trading more volume we must verify our legal Documents.
In this platform, we get different benefits for each level of KYC verification. For details check the below table.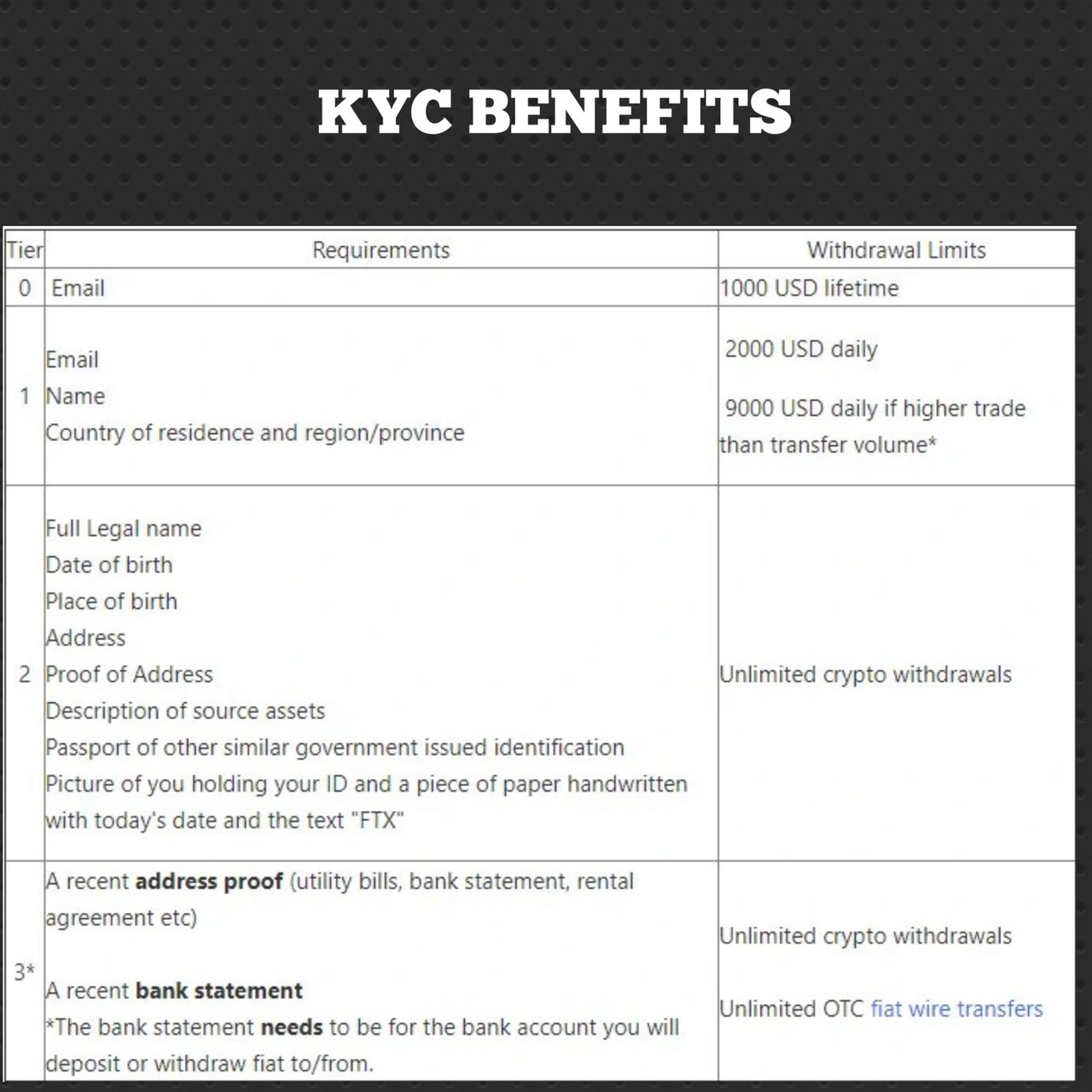 Depositing
For trading in any exchange first, we need funds for this we need to buy crypto from using fiat or deposit from other wallets to thise wallets.
For depositing funds we must activate 2FA authentication otherwise it not allow. This process very well knows for each crypto traders now. It gives protection from unknown person theft of our funds.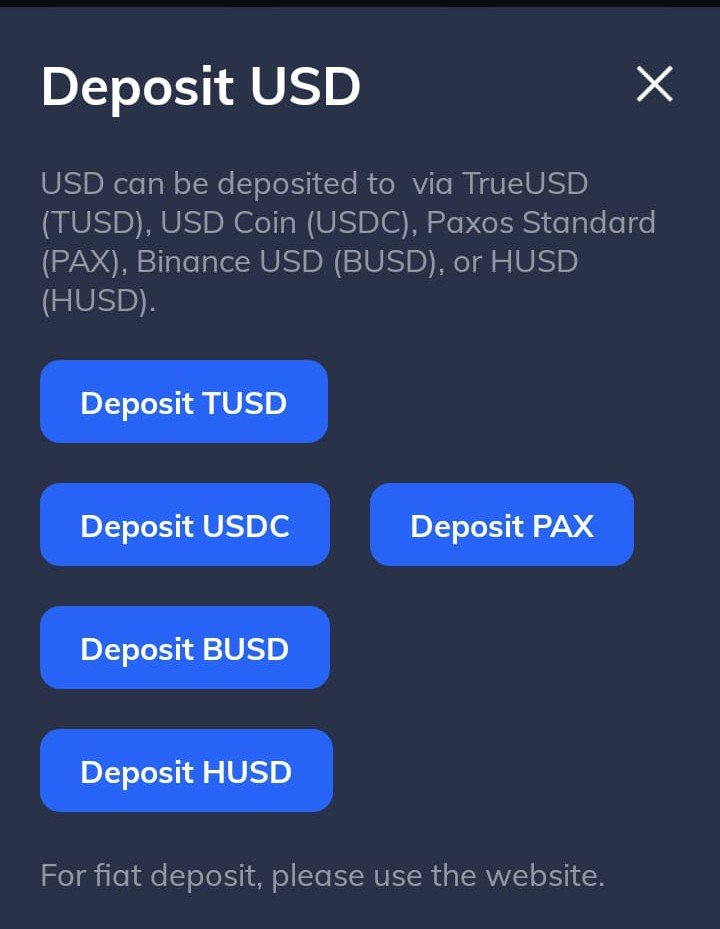 After all, settings finish on choosing your wallet where we need to collateral your amount, just copy that address and send it to your wallet.
By Crypto using Credit Card
This platform buying crypto using a credit card also. But those transaction fee is very high. So don't buy your crypto here, just buy other exchange then transfer to here, then start your trading here.
Trading
This platform special built for traders only, so here we see different trading features those not available in other exchanges. Here we see different trading pairs those not available in any other exchanges.
Check those lists here.
In this platform, BTC-PERP is the most popular pair and having good liquidity here.
In trading, we always need high liquidity so always choose the correct pair for getting good profits.
Types of Trading Products
-Futures
In this platform, we get Two different future products. From this PERPis most popular one.
In this perpetual future allows your contract that has no expiry or settlement. This means you can hold your position as long as you wish. It doesn't get liquidated.
The other will usually have a few numbers in the name such as BTC-0925.
In this example the first two digits represent the month, the second two digits indicate the date. In this contract, future trade settles on September 25th. Means in this type we get the exact expire or settle a date.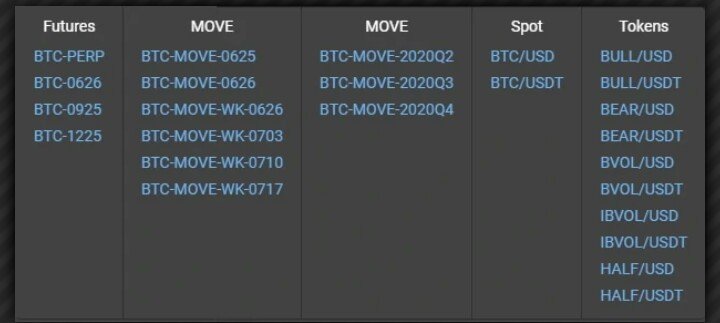 -Index Perpetuals
Using this we can buy two to their low cap coins at a time. From this possible to avoid loss of funds.
-Presidential Elections Futures
This is a very new creative future product. Only available in this exchange. This is simply like beating on who wins the upcoming presidential election in the USA.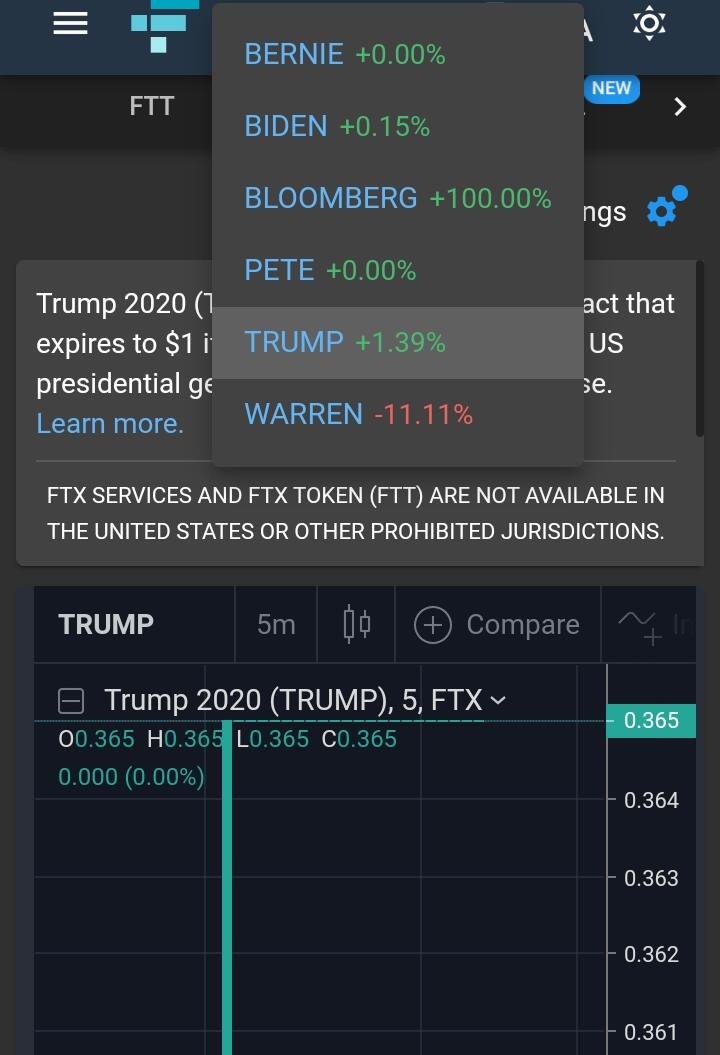 For example, if you buy Trump contracts for $0.43, if he wins an election you get around $1 if he doesn't win then you get $0.
This is a very new and innovative future product in FTX Exchange. But I don't recommend to participate in those activities.
-FTX Options
This product is very useful in trading. Those give control in our downside trading and avoids losses.
Leveraged Tokens
This platform was created for traders so we get huge crypto in leverage.
It offering upto 101*X leverage.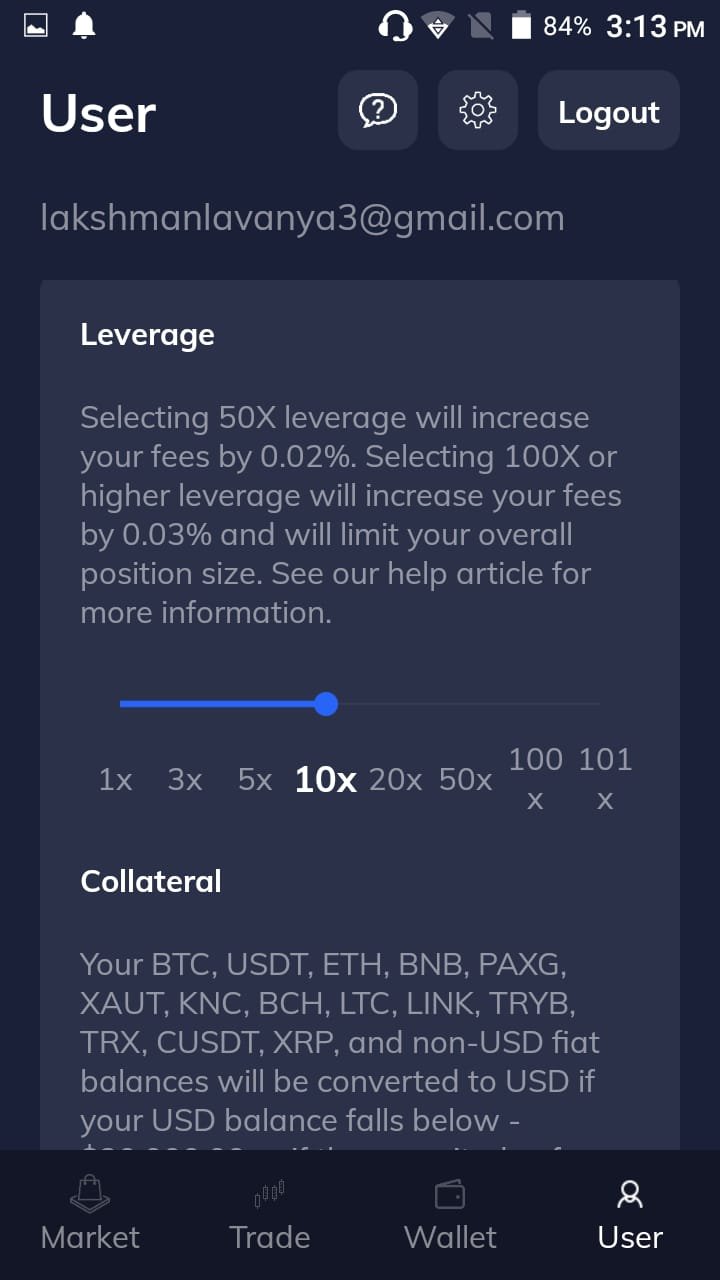 From this we can do leverage trading without keeping our assets in collateral, so we do free trading here.
Why FTX Exchange is Different From Other Exchanges
-Subaccounts
This platform allows the creation of Subaccounts. This means you can create and maintain how many accounts you need for your wish for trading.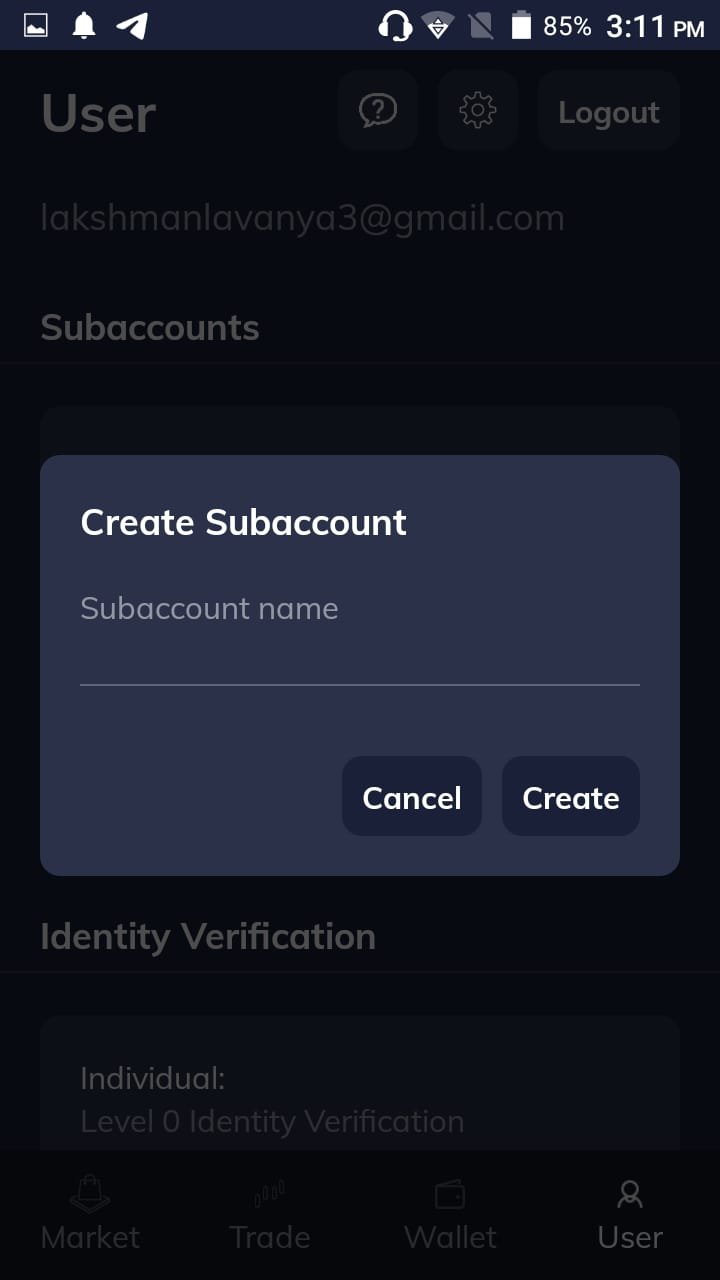 Each subaccount has it's own unique API so you can manage all differently according to your needs.
-Converting
Yes, here you can swap from each coun to another coin freely. Using this we can convert micro funds to one coin in a single click.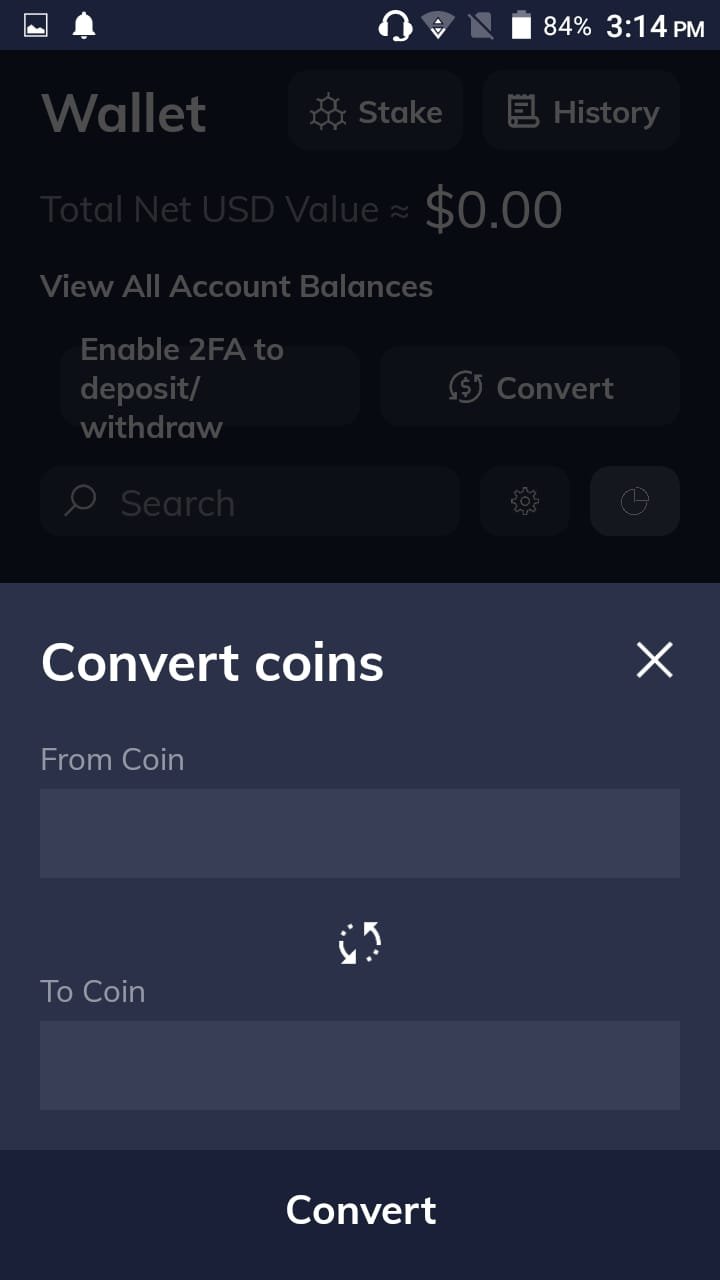 -Pie Diagram of our holdings
For each trader, it is very important to know how much percentage we holding each alts in our complete portfolio.
In general those facilities, we don't get any other exchanges but here we can see all those just clicking on our wallet.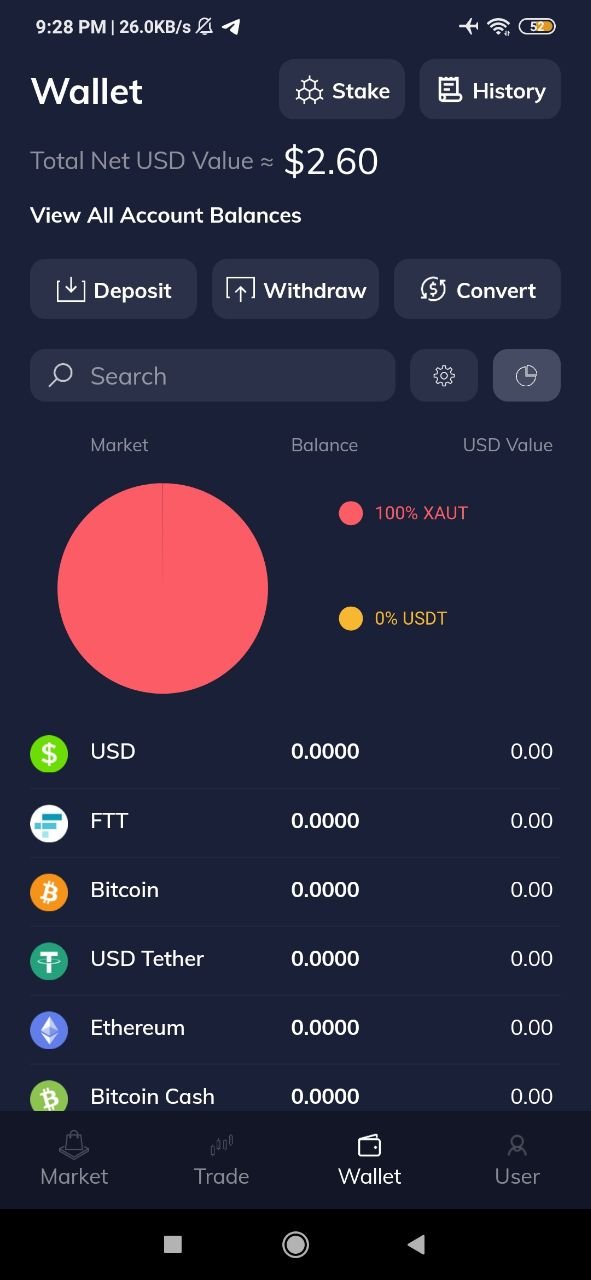 This is a very new feature, we don't get other exchanges also.
-Withdrawal fee
Here for withdrawing any coun we no need to pay a single penny. All transactions occur Zerofee. For BTC withdrawal also we no need to pay anything. That's why I using this platform for transactions of our crypto from other wallets. Through this, we get faster transactions at ZERO FEE.
-Different Trading products
we had a Zero maker fee for this complete year and a 0.07% taker fee.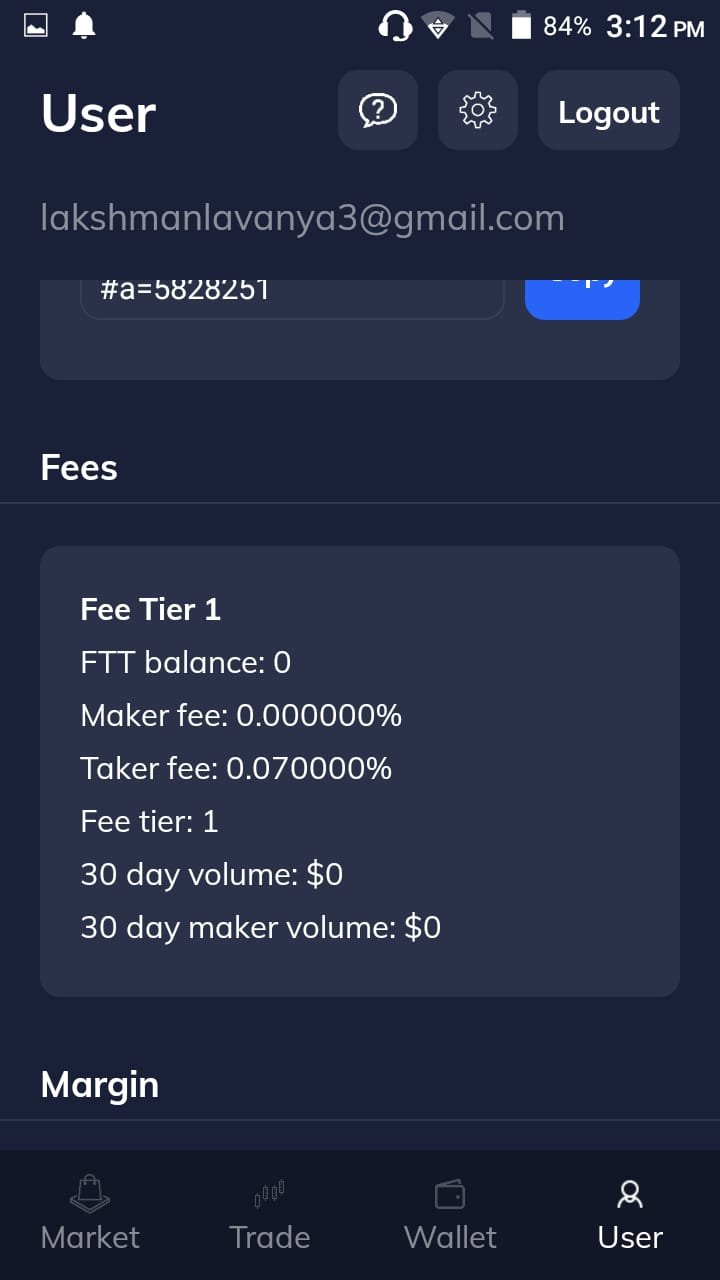 This platform is combined with SERUM DEFI. So all most Defi found we can trade here first.

FTX coin holders getting huge benefits.

Advanced Order Types
Here we get 7 types of orders features. Those are Market order, Limit Order, Stop limit order, stop market, Trailing Stop, Take profit, Take profit limit.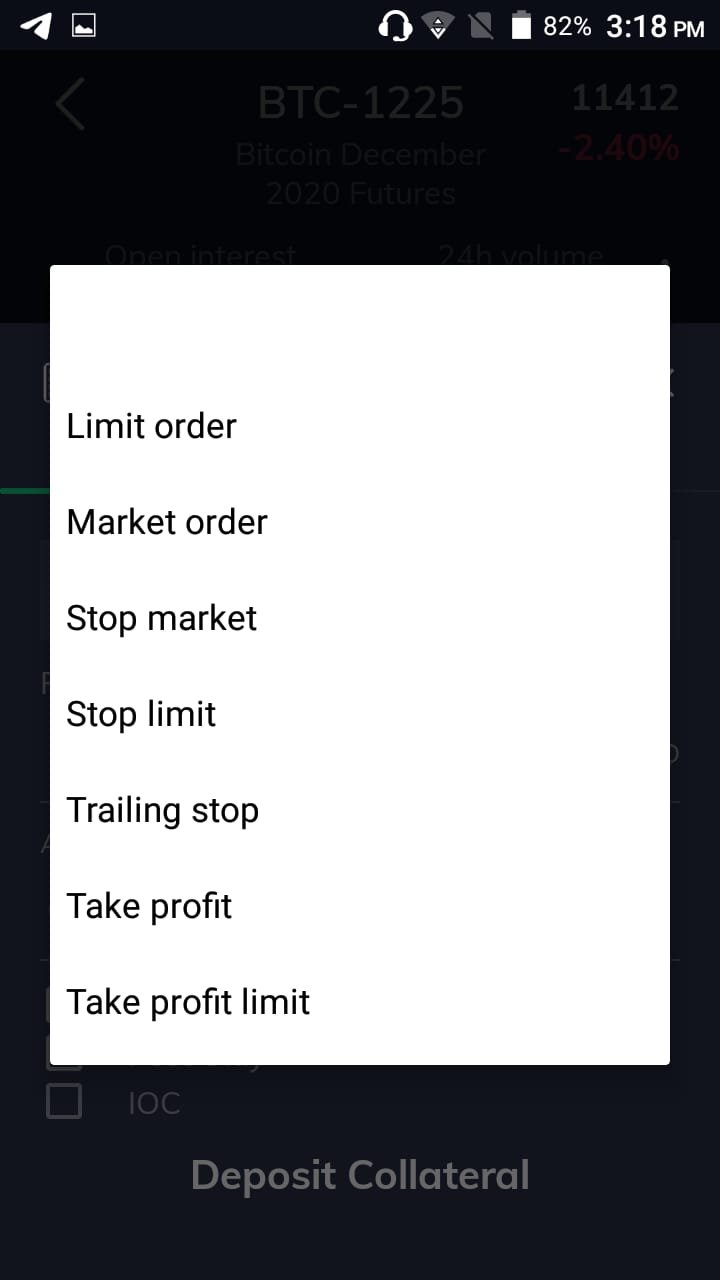 Invite and Earn
Here you getting amazing benefits for inviting our friends. From our referrals, we get a lifetime 5% trading fee from our invites. So I always recommend to my friend to join here.
Conclusion
This exchange is a new launch, so still having security-related issues. For beginners this platform not suitable. But for professional traders, this is the best choice. For buying crypto using fiat is not recommended.
My overall rating about FTX exchange is.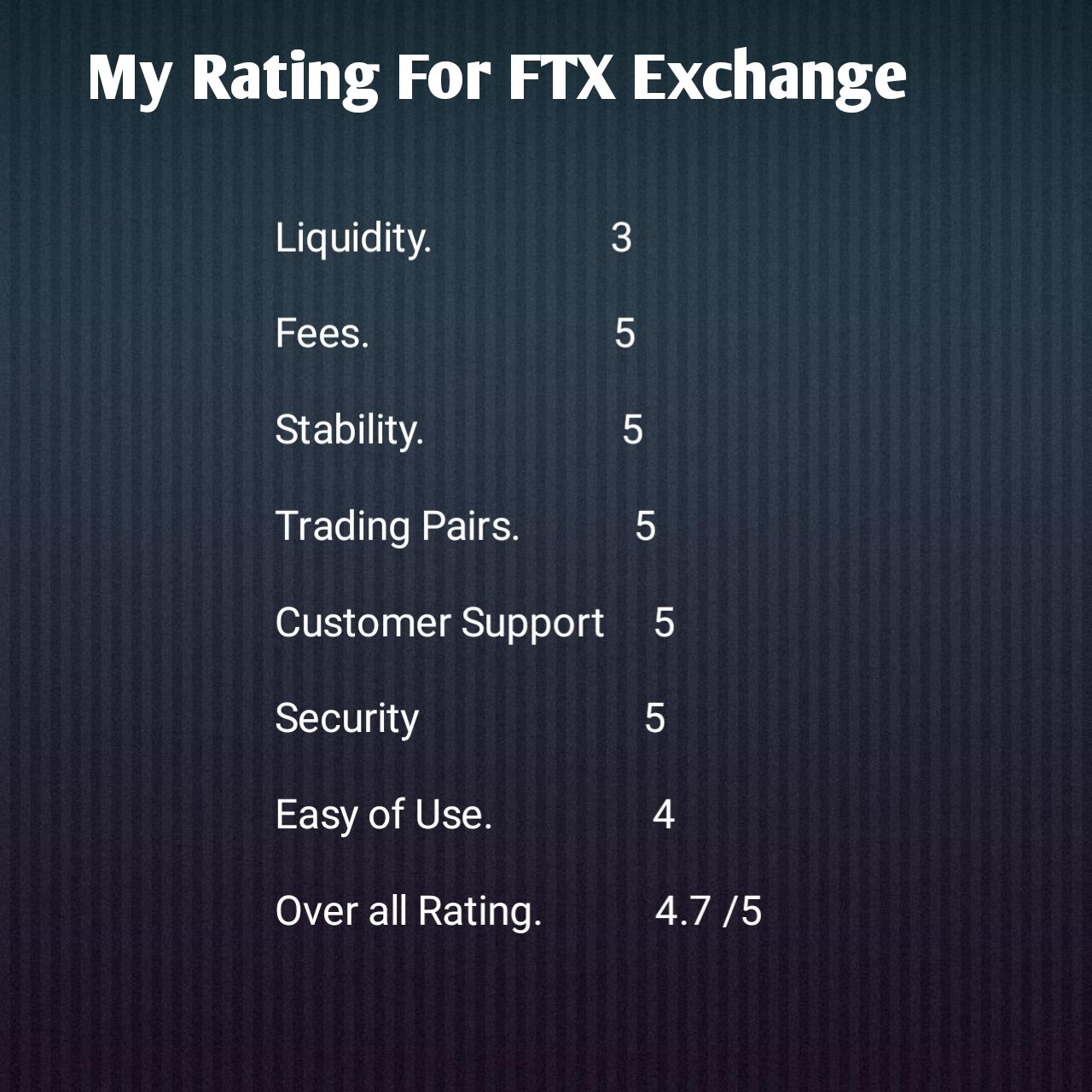 This post payout set to be 100% power up.
Thanks for reading my post.