Hello everyone hope you people are safe and enjoying your day properly, and yes today was a special day for me as my friends arrived at my house . So let us now start with my diary .
Today after getting up i went for jogging . On my way as i was jogging half the way it started raining heavily so i ran and hid near a shop as i was totally wet i was shivering there . After 45 minutes the rain stopped and i came back home . So mumma asked me to take bath . After taking the bath i drank kadha which is made of ginger , tulsi , jaggery , and pepper . Kadha strengthen our immune system. Then i drank some coffee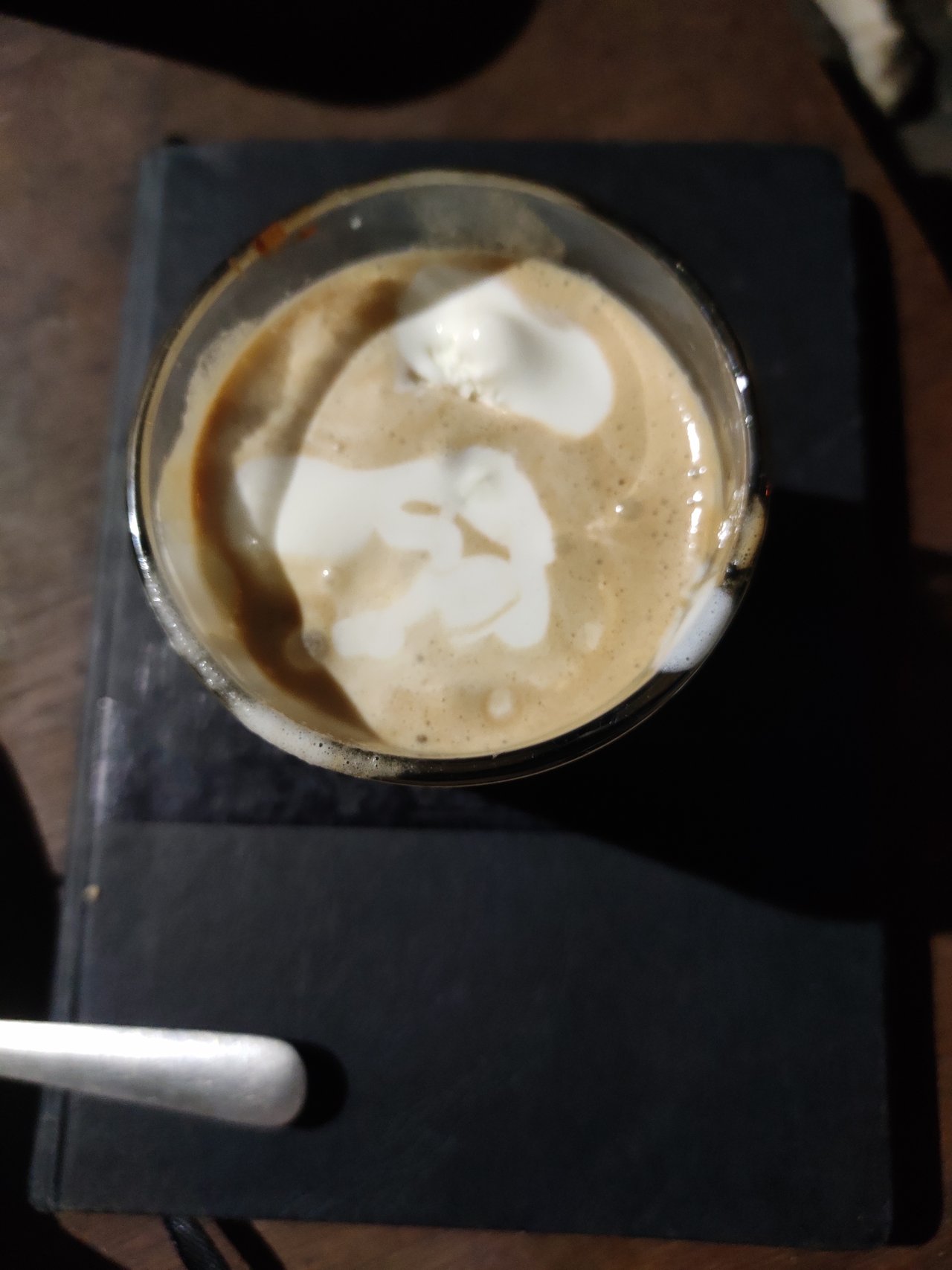 After drinking the kadha i went to the market to bring some sweets for my friends and there i purchased some ice -creams , chips , Kurkure and cup cakes.
Coming back home i had my breakfast i had aloo k parathe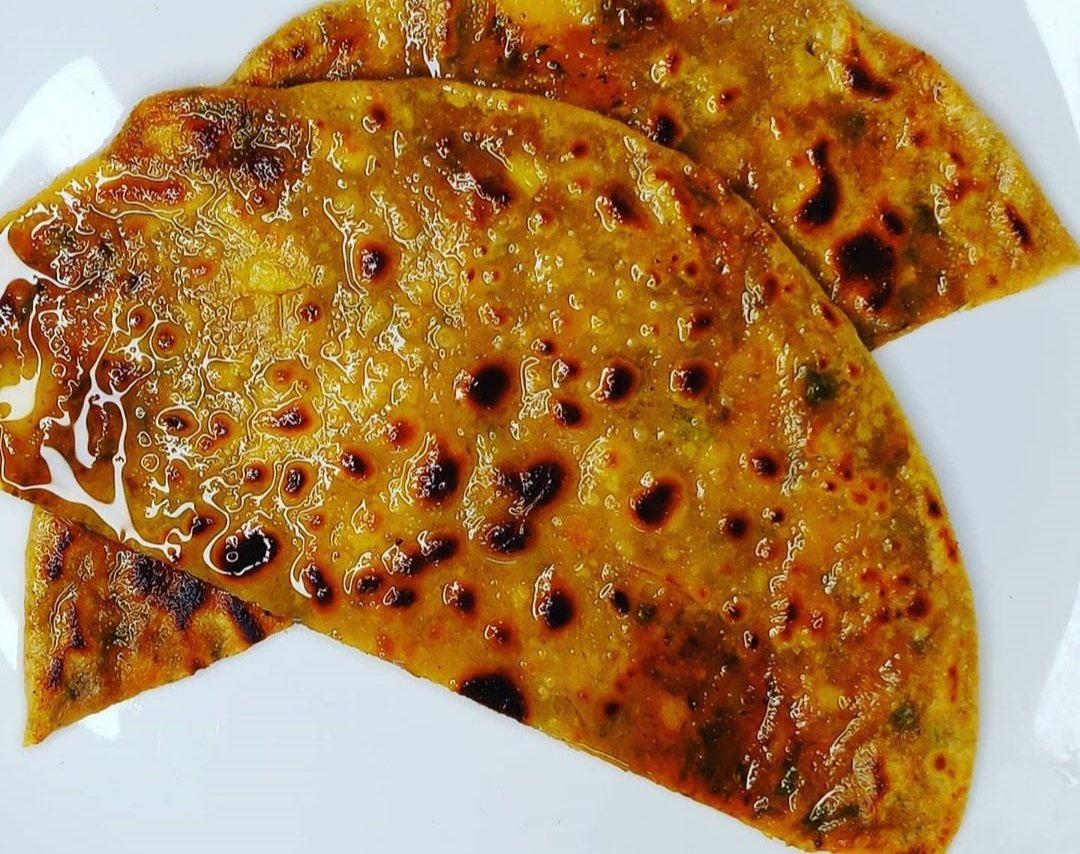 aloo k paranthe with some ghee spread on it.
After having the breakfast i went and studied for 2 hours as after my friends arrival i won't get time to study. Then at 1:00pm i had my lunch as my friends were to arrive at 3:00 pm so i had to eat my lunch by 2:00pm and for lunch i had matar paneer and chawal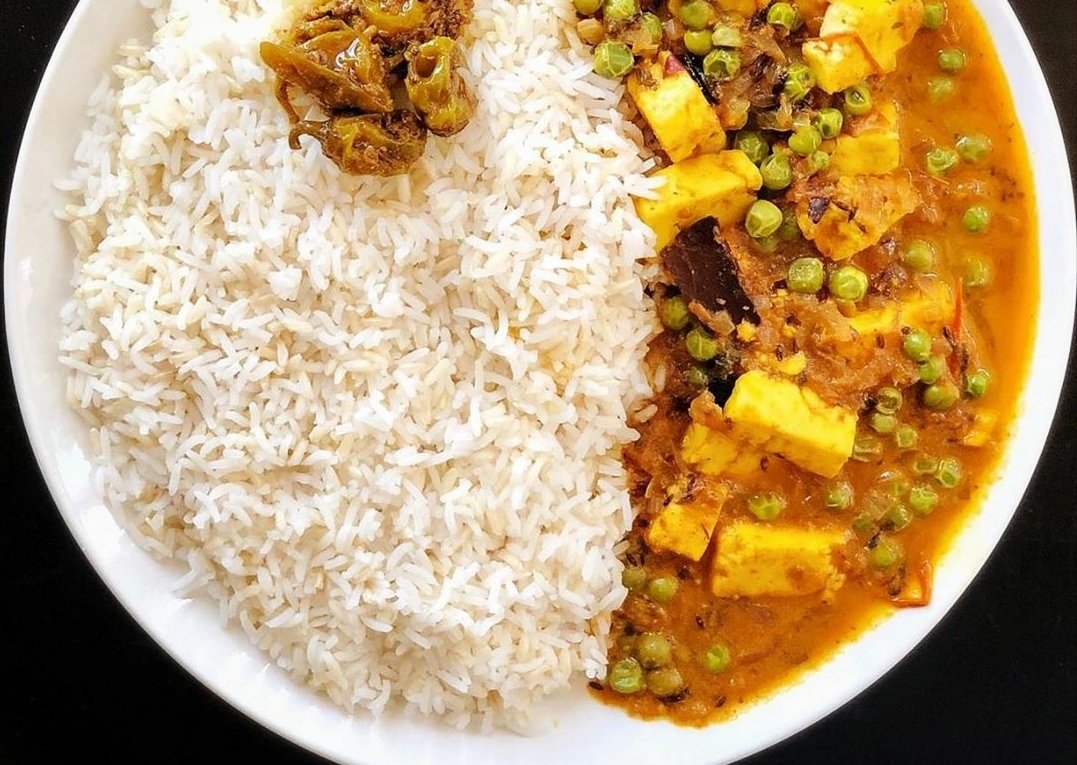 lunch for today paneer curry and rice.
By 2:30 we all had our lunch and i kept all the utensils in the sink and then make the snacks plate ready for my friends then at 3:00pm all my friends arrived . Then we had a long talk about the serious various of Covid19 and when will this situation gonna end .
After the chit chats we clicked some pictures of us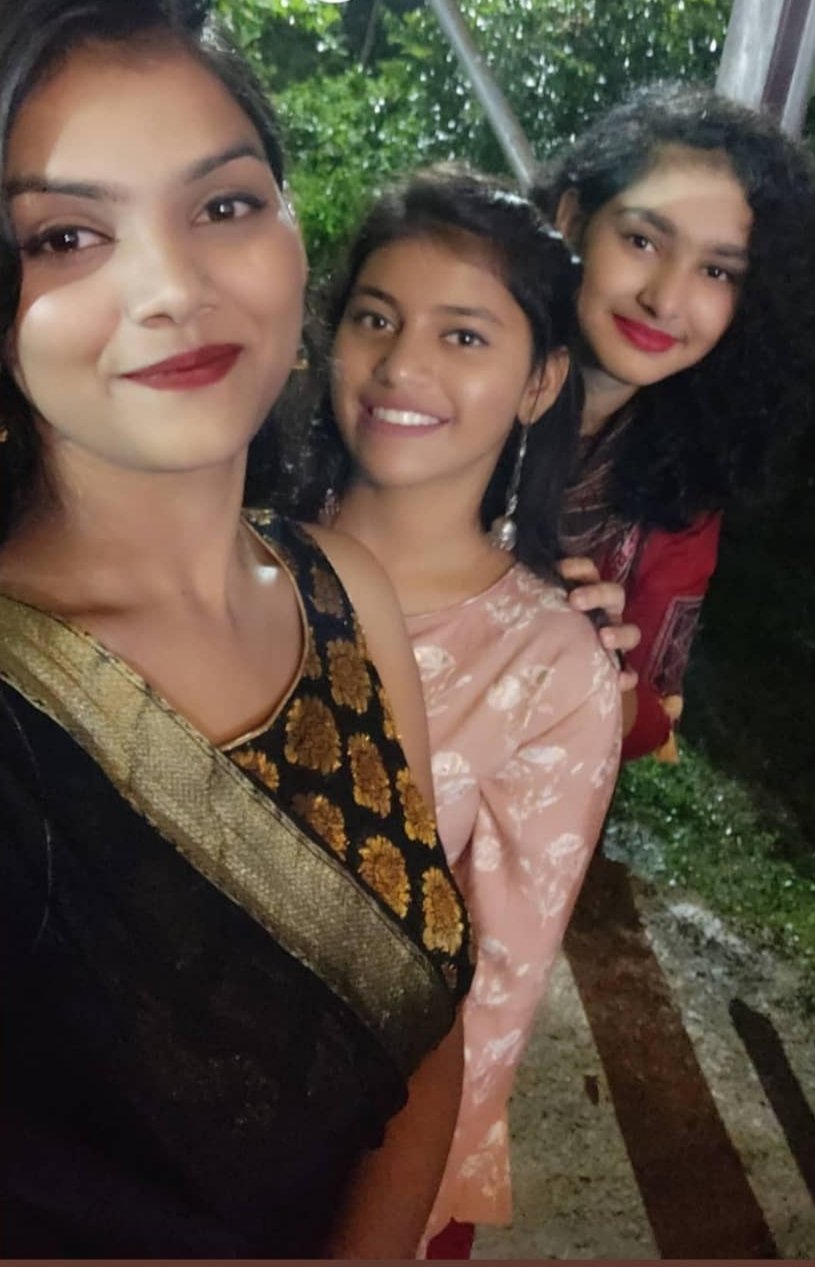 my friends who came home.
After the selfie mom provided them with some snacks and Ice-creams which i bought and then asked them to have dinner with us today but they said they want to go home early. Then at 8:00pm all my friends went home.
After they went home i and mom started preparing for the dinner and i made matar paneer and mom made chapattis for the dinner . It was the first time i was going to cook paneer and believe me it came up so well . Then mom made some chapattis and by 9:00 pm our dinner got ready so we had dinner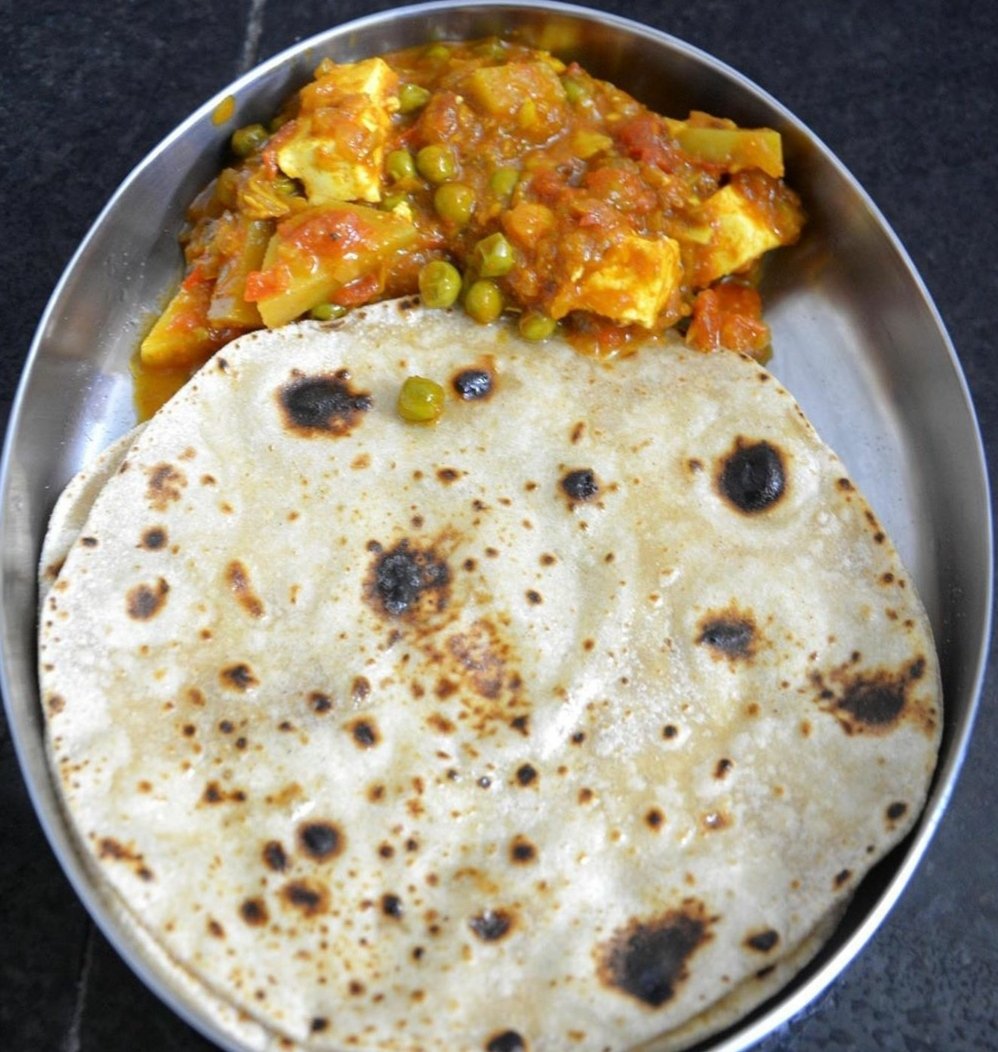 Then we watched news for an hour and everyone went to sleep . Coming back to my room i am writing the diary now and here i say u people good bye .