This is the first time I have heard about it, and when I tried to explore it I found it really really interesting, so thank you for suggesting this @steemcurator01 before this i have been always using Google maps.
I'm making a separate post for this because, in the last one it would have been so long with lots of screenshots and it would have been confusing for so many users.
I also took sometime myself to explore this application and understand how it actually works.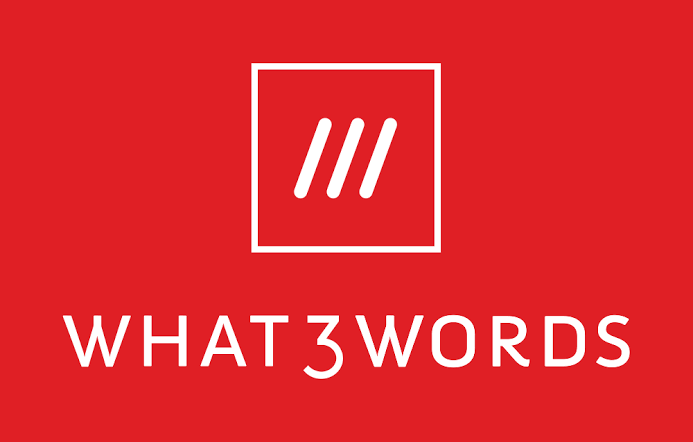 SRC
What is what3words?
What3words essentially points to a very specific location. In this Every 3 metre square of the world has been given a unique combination of three words That you can use to mark Any location in the entire world!
1- you can access What3words by Mobile application Or On Webpage I prefer app using application for a better user experience.
2 - You will see an interface like this, full of little squares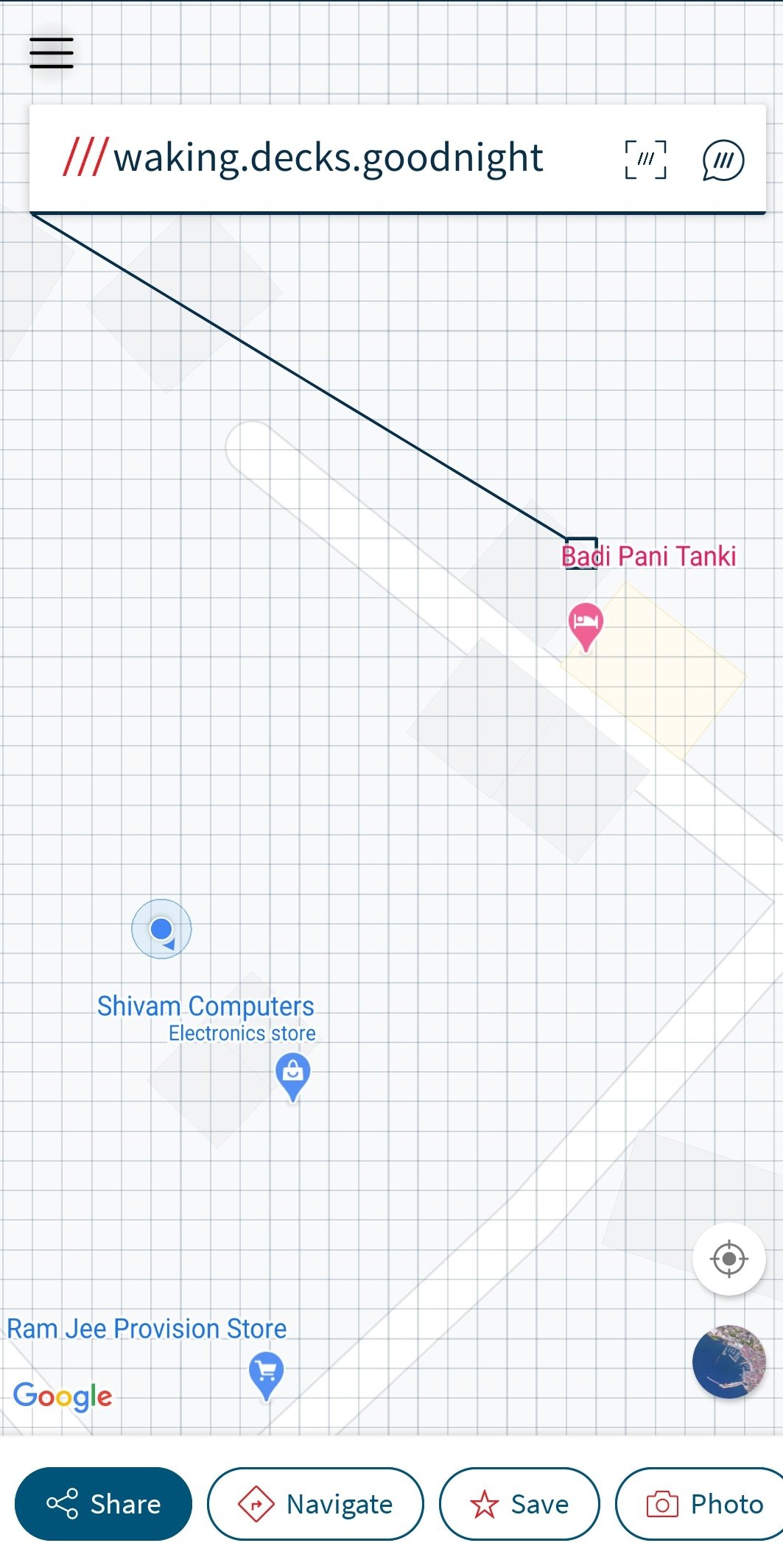 In this application, "EVERY" Square has a "THREE DIGIT" Unique location Code
3 - You can click on any square, it will show you a unique 3 digits location code, so make sure you click on Exact location which you want to location, so better to Zoom in and then select exact location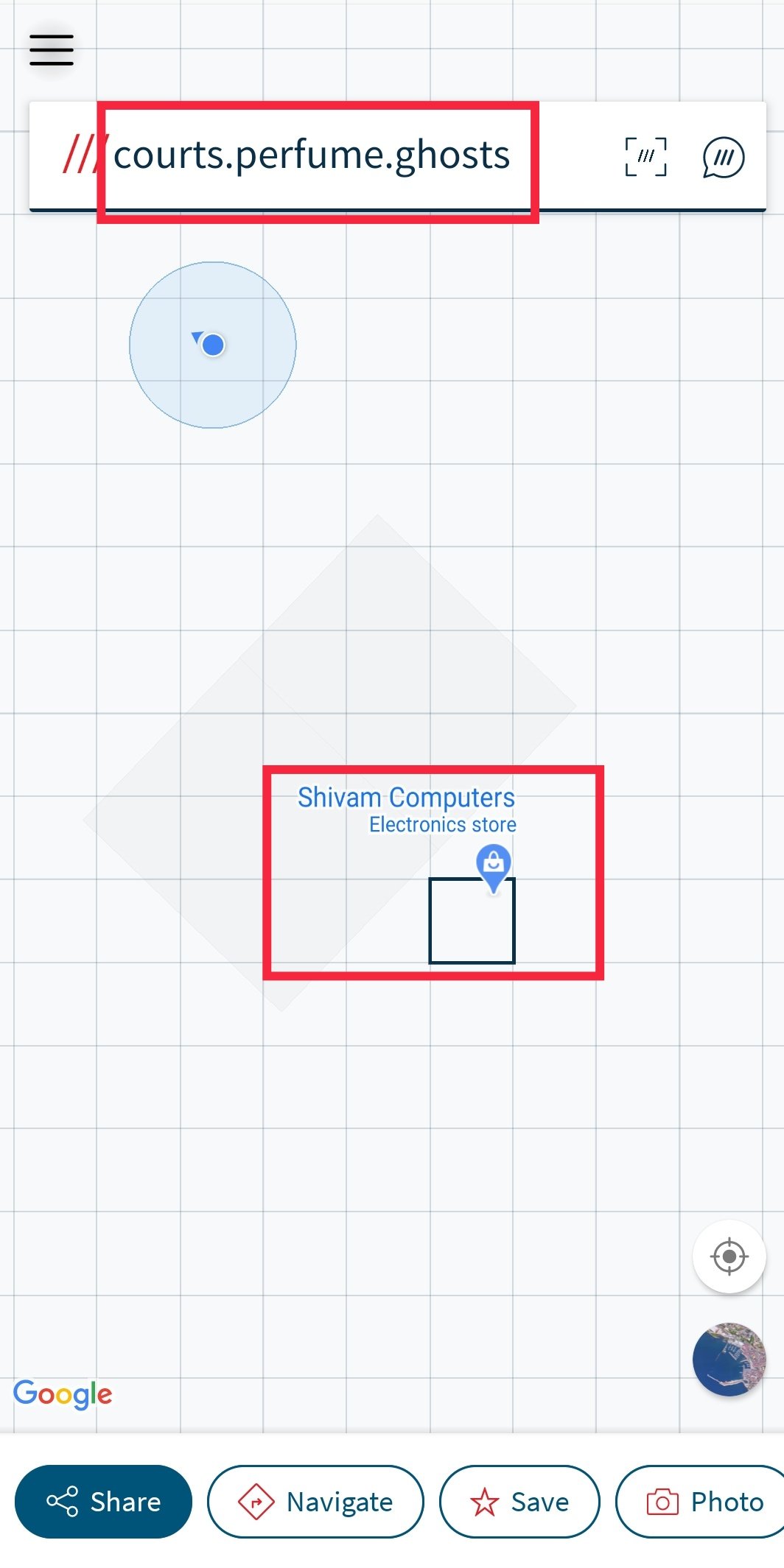 In this Image, on the top you can see the "Three digit" Unique Code for my selected location which is A computer shop Located near my home named "Shivam Computers"
4 - In the next step simply click on "SHARE" to copy that unique code or if you want to share your location with your friends and family through sharing applications, alternatively you can manually copy the 3 digit unique code and write it under your photo in a caption just like that "Location code courts.perfume.ghosts (What3words)" So the user know how to access your location
5- When you click on Share you will get a direct link for your selected location just like that -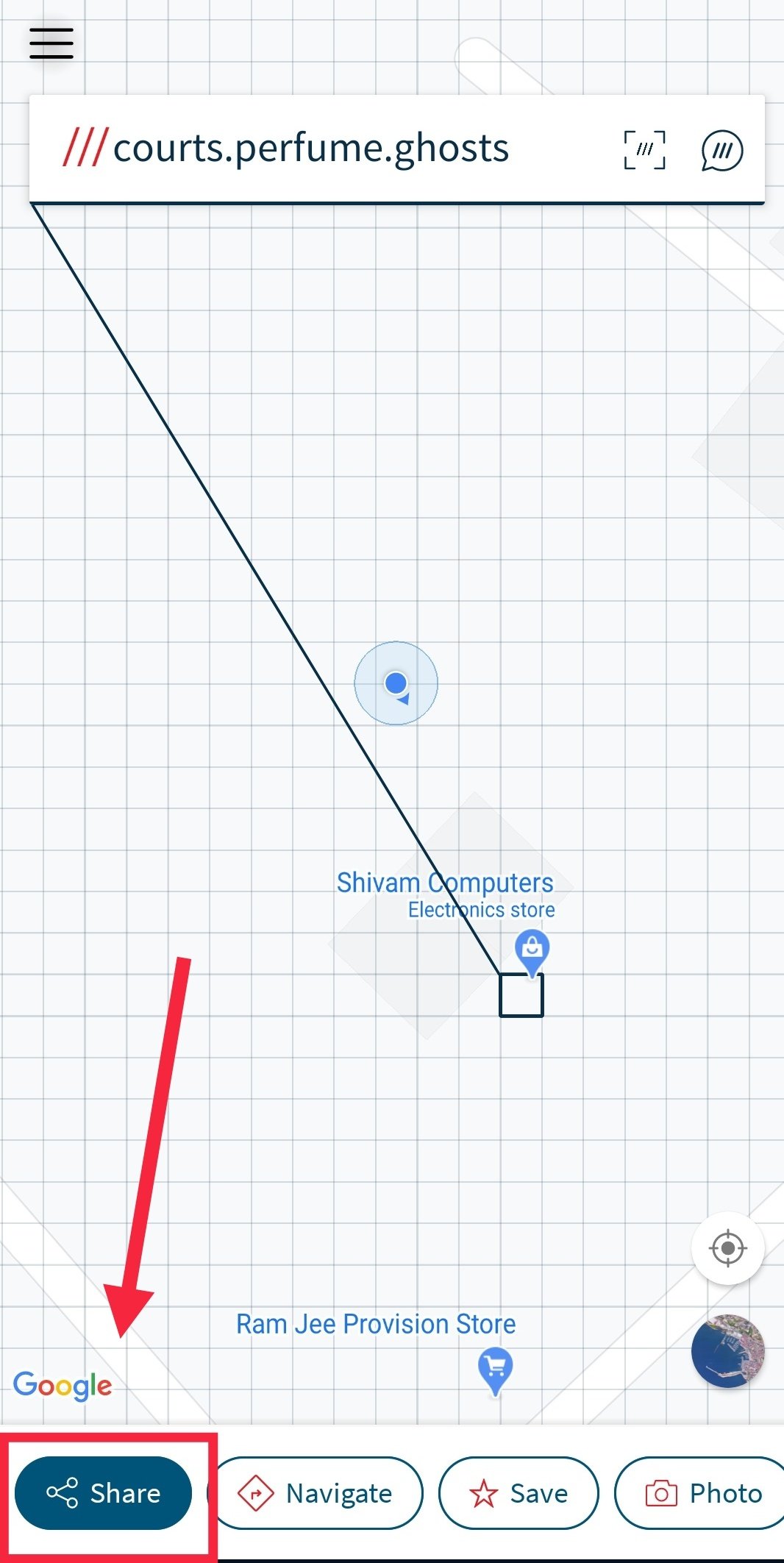 https://w3w.co/courts.perfume.ghosts
This 3 word address refers to an exact 3m x 3m location. Tap the link or enter the 3 words into the free what3words app to find it.
So you can simply Hide that location in a word phrase of Photo Location in the captions of your photos So it won't mix up with your proper caption of photo.
---
---
In case you are a beginner And don't know how to use these markdown styles please check out this Markdown POST By @cryptokannon
There you will find all the markdown styles and how to use them :)
You can join our Newcomer's community there we have prepared a total of 6 achievements tasks those will make you a "Pro Newcomer" also we will reward all your achievements tasks by @steemcurator03 account so, it's Learn and Earn then what are you waiting for?
I'm hoping everyone wi find it useful and start either this or google plus Code for providing their photo locations :)
Post reward are set to 100% power up