Hey friends good evening to all of you, i am Sanskar yadav from kolkata and i am here once again to represent my day in front of all of you, i was not able to post my diary just because i was suffering from fever for last two days and now i am fine and hoping you all are fine too. Stay at your home and stay safe.
Today i woke up in the morning something about at 4:30 am and after set on the bed for a while i went to freshened up and then i washed my face and sat down to meditate, i meditate myself after two days just because of fever i wae not able to do that.
After that i brushed my teeth and then drank 1 liter of lukewarm water and just after that i left for my club.
After reaching there i put my shoes on and warmed up my body and i did some streching as well and then we started our net practice session and that was just awesome net session for me as a batsman, because i batted brilliantly and after finishing my net session i did some shadow work " useful in cricket basics".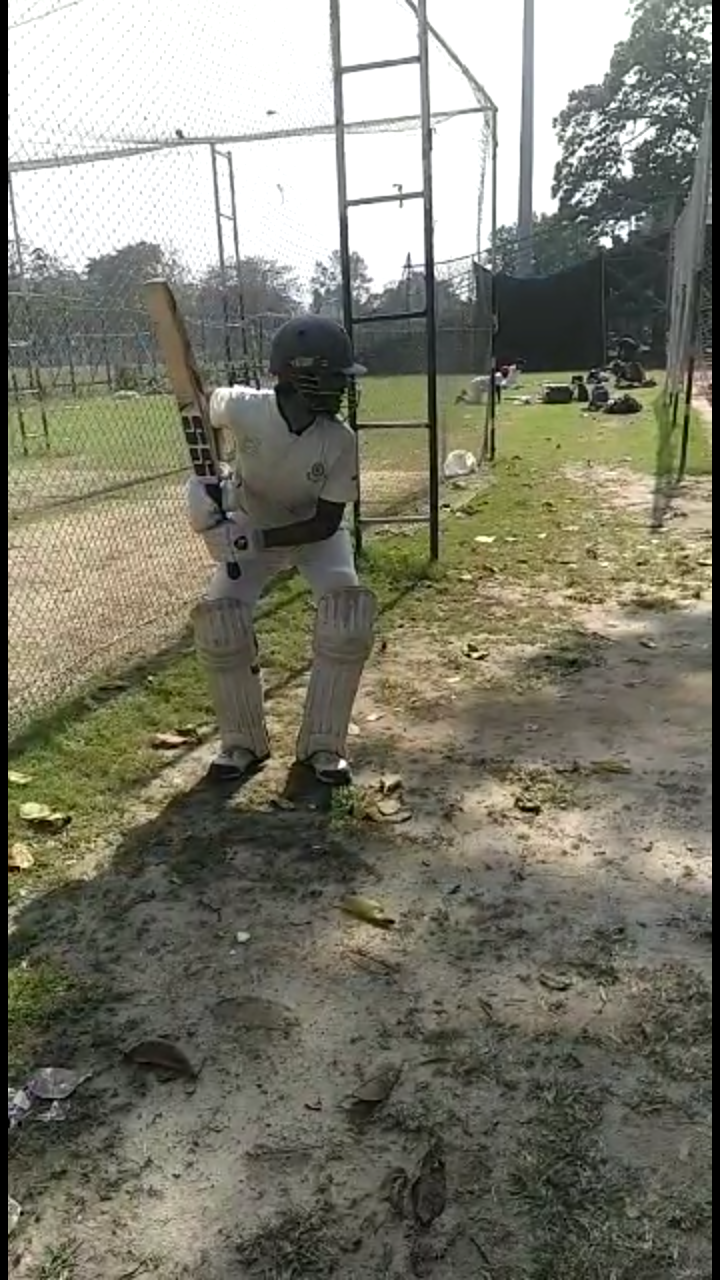 Shadow work
After that we did some fielding as well and we all were exellent during the fielding session and then i got to know that today is the birthday of one of my team mate, so we cut the cake and celebrated his btithday and just after that i left for my home.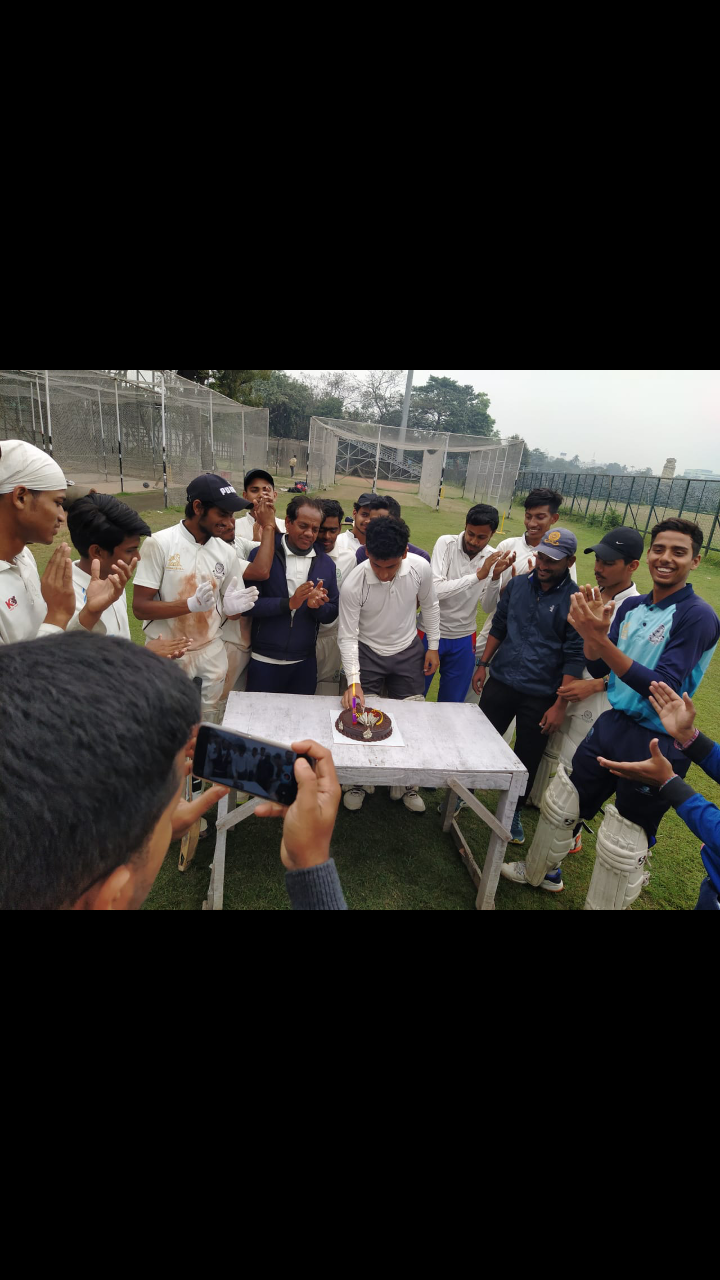 Birthday bash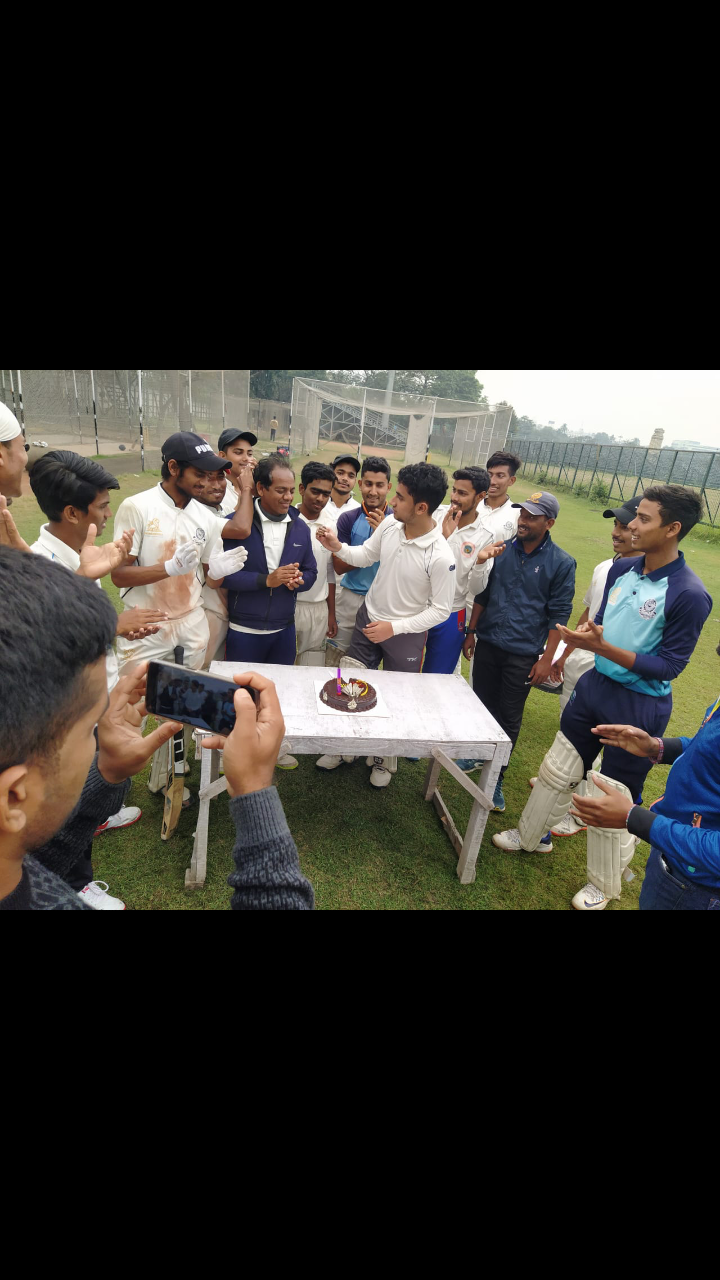 After reaching to my home i took a bath immidiately and just after that i have had my lunch because i was very hungry today and just after having my lunch i started writting my todays diary.
So that is it from my side for today, hope you enjoyed my diary and i missed uhh all for last two days, see you again on tomorrow, till then take care.
And thank you very much each and everyone for you love and support, keep visiting to my post and keep voting for me.
NOTE : This post is set as 10% beneficiary for @bestofindia
Thank you