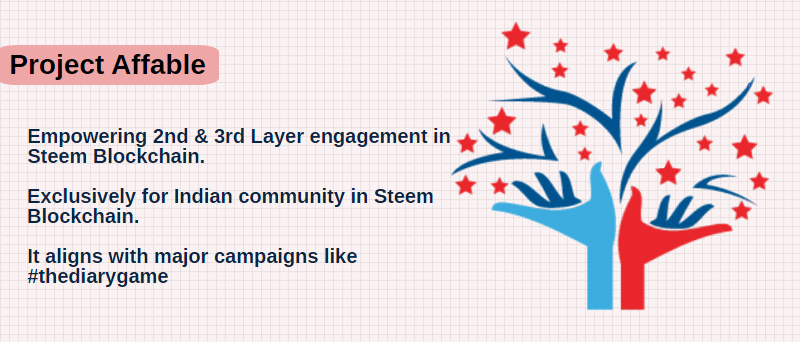 Background
While #thediarygame has kept you engaged & enrolled during the first half of season 2 of this game, we want more & more engagement, niche by niche, communities by communities, region by region. At the end of this campaign that should sum it up to a healthy engagement ratio worth to be indexed in the stats of Steem Blockchain.
In my engineering career, I have learned the "whole to part" method to minimize the error. In Steem Blockchain I want to go reverse, which means "part to whole". Local to Global. If all the communities specific to the countries do their bit in the context of engagement, then it would sum it up to a healthy score globally.
I have always been a strong proponent of engagement. I would consider a post with 50 words, but being able to generate 100 replies as a valuable post than a lengthy post(a good one too) without any reply or very low engagement. It is the engagement that fosters the sense of a community. Of course, quality content has its own place. But it is the engagement that makes a social platform more general.

Project Affable
The idea of the project "Affable" stems from my engagement in season 1 of #thediarygame with the introduction of Lucky10's by Steemitblog. I am always in favor to allocate 20% of the resources to reward comments. That will motivate people to remain engaged.
Being a decentralized ecosystem, Steem Blockchain venerates choice. But the choice also comes with a weight of responsibility. If each of us can collaborate and collectively push for engagement, we can succeed. That will also make the social intersection better.
It has other future dividends too. Your engagement could translate into an enduring & functional relationship in the physical world. Engagement can disseminate critical information. So engagement is more about just monetary benefits.
Whilst #onepercent & Lucky10's are in place to encourage the engagement league herewith I introduce project- "Affable" to take it further and deep(2nd layer, 3rd layer engagement).
The project "Affable" will aim to reward value engagement for the Indian community in Steem Blockchain. It will always try to align with the major campaign like #thedairygame or similar campaign to bring optimal effect to the engagement league. And the participants can potentially win more rewards for the same activity.
Affable means "easy to talk to"-- So always be easy with others when you engage. But that does not mean excessive praise, always engage to the merit of the content in a civilized way. It is more about productive engagement, something meaningful for either side in terms of critical information, individual situations, needs, reactions, sharing, etc.
The project Affable is more about 2nd or 3rd layer engagement than the primary layer engagement. So those who have more 2nd layer or 3rd layer engagement will have a better "Affable ratio" as the weightage for 2nd and 3rd layer comment is more(just double than the primary layer, See the formula of Affable ratio). Generally the second layer and third layer content used to be more valuable and informative, that is why more weightage is given to 2nd & 3rd layer engagement.
Example of 1st Layer, 2nd Layer, 3rd Layer engagement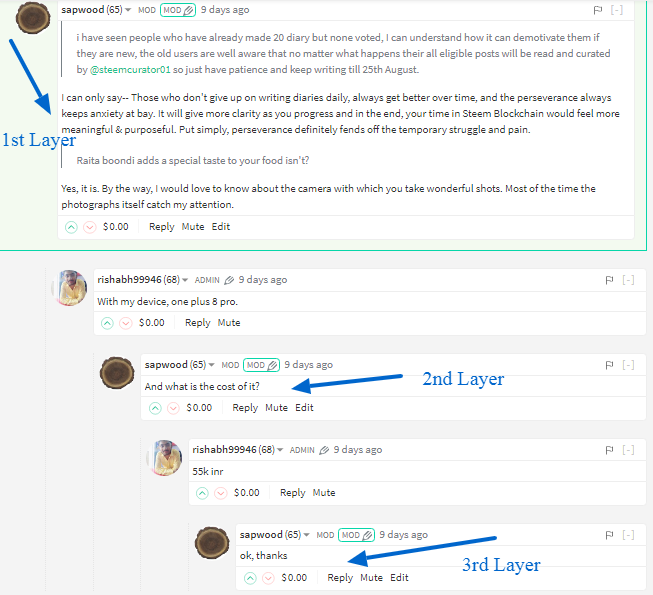 The affable ratio takes into consideration the primary comments, 2nd & 3rd layer comments, nos of onepercent votes, Lukcy 10's votes, etc
The project "Affable" will run from time to time as when it suits to align with the major campaigns like #thediarygame. As the 1000 days of Steem unfolds, so will be the project "Affable". Nonetheless, it is an idea with a long term perspective exclusively for the Indian community in Steem Blockchain.

Affable Ratio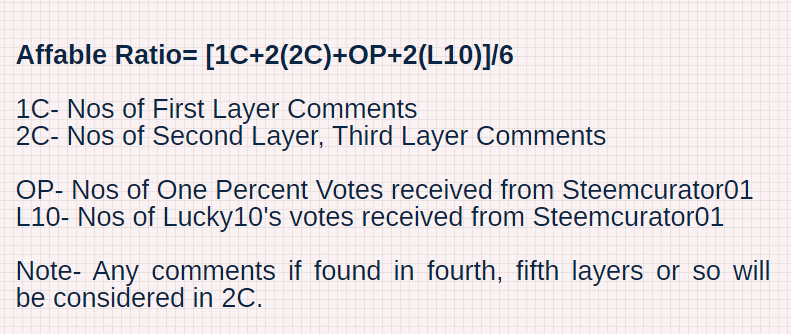 Example
Suppose from 1st Sept to 25th Sept 2020, @neerajkr03 makes 50 first layer comments, 20 second layer comments, 10 third layer comments, 3 fourth layer comments. He also receives 10 #onepercent upvotes from @steemcurator01 and one Lucky10's during this period.
1C= 50
2C= 20+10+3= 33
OP=10
L10=1
Affable Ratio= [1C+2(2C)+OP+2(L10)]/6
=> Affable Ratio for @neerajkr03 = [50+(2 * 33)+10+(2 * 1)]/6= 21.33

Contest Details
This contest will run for the entire second half of Season 2 of #thediarygame, exclusively for the Indian community of the Steem Blockchain.
Start & End Date
Start Date: 1st September 2020
End Date: 25th September 2020
Prize Pool (200 STEEM)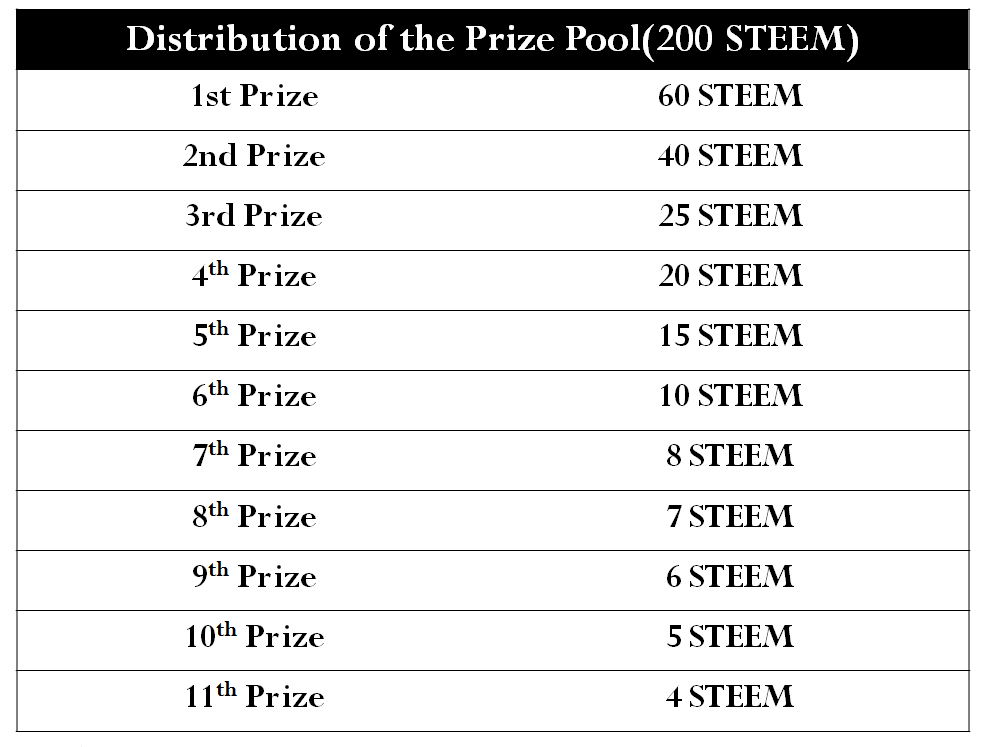 Rules
All Indian users with an Introduction post are eligible to participate in the project "Affable".
All the comments in #thediarygame will be taken into consideration for calculating the "Affable Ratio" and based on the Affable Ratio, the top 11 ranks at the end of the campaign will be rewarded.
Pay attention to what Affable means and accordingly calibrate your engagement in #thediarygame(As described in Project Affable).
The 2nd and 3rd layer comments have double weightage than the primary layer engagement(first layer comment). The Lucky10's vote has double weightage than the one-percent votes. So go deep and be productive when you engage.
An Indian user can engage with anyone in #thediarygame campaign, which means you can engage with any dairy post of any other country also.
The comments like "thank you", "wow", "nice", "good", "cool", etc or similar comments will not be taken into consideration while calculating the "Affable Ratio".
If someone has replied to your diary post and you have reciprocated productively, then that will be considered in calculating the "Affable Ratio". If you have commented like "Thank you" or "Thank you for stopping by", that will not be taken into consideration.
Use tag #affable in your comment. At this time, you are using #onepercent #india. So you can use third tag #affable to this. For example, #onepercent #india #affable
If you want to participate in project "Affable", just comment with "I am affable".(Mandatory)
Result Announcement Date
Note- The project "Affable" reserves the right to amend the rule as & when situation arise to deal with abuse.

Conclusion
I have created an account @affable with a long term vision on 2nd and 3rd layer engagement, I will try my best to organize engagement league from time to time, but it will always be aligned with the big events like #thediarygame or similar campaigns, so that the participants should not feel like doing additional tasks. For the same activity, task, they can potentially win more rewards.
The diarist who posts diary consistently and engages with others regularly can potentially win Steemcurator01 upvotes in #onepercent, Lucky 10's and now they can also win a prize from the reward pool of project "Affable".
Depending upon the number of participants & response I may try adding another 50 STEEM to the prize pool and may also expand the list of winners & accommodate them in the reward pool.
Thank you.
(If you have any doubt related to the project "Affable", feel free to ask in the comment section.)

Cc:-
@steemitblog
@steemcurator01
@steemcurator07
@stephenkendal
@shortsegments

Unless otherwise stated, all the images, infographics, charts, tables, etc(if any) are my original works.