Hello everyone welcome back to another diary game...
GETTING READY FOR MY EXAM...
Very good morning to all the readers today is the day of my entrance examination today when I wake up everyone was so excited since today it was my exam they all have East me best of luck for exam in morning itself and then everyone assisted me in completing all the task of my morning routine I did my brushing and bathing work and did my breakfast. In today's breakfast I had sweet sevai since it is believed that before doing some important work you should have sweet in your mouth so I did my breakfast with a sweet stuff I then started my way to my I entrance exam location.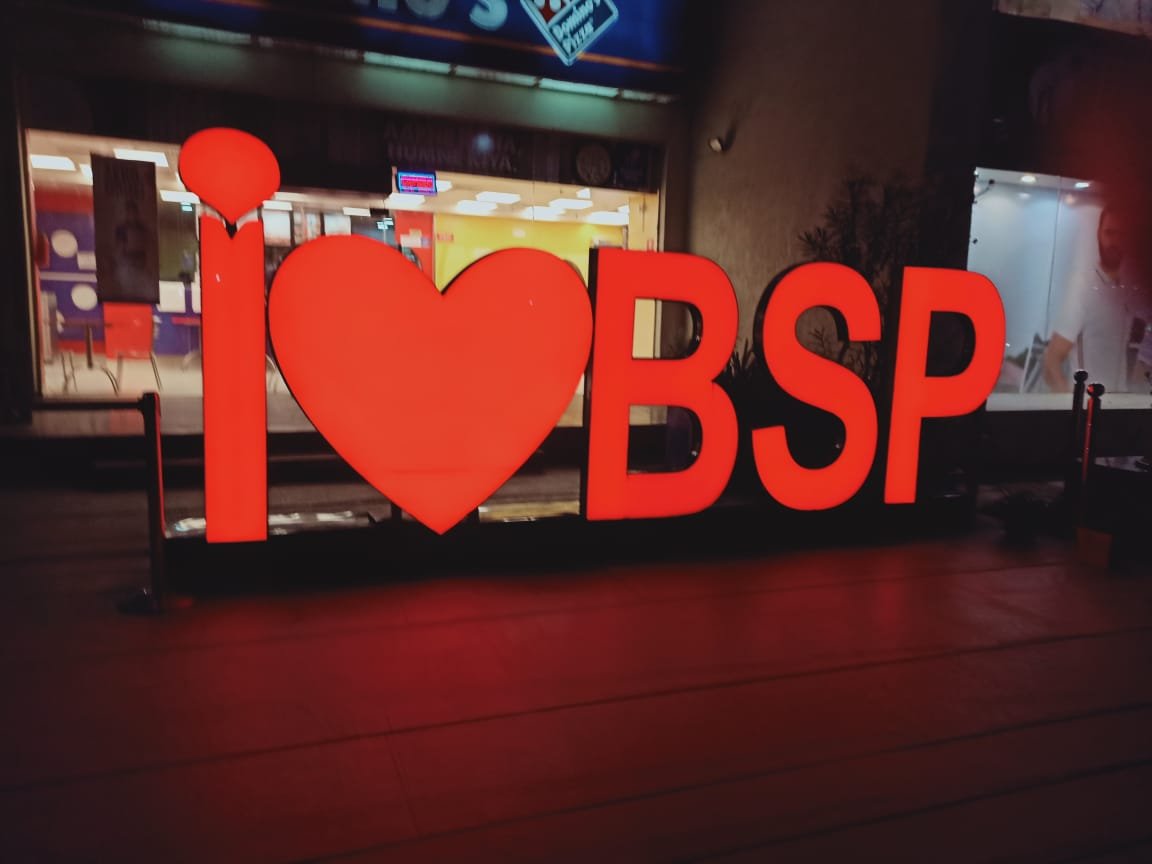 This picture is inside of magneto mall. In this mall they showing the love of beautiful city Bilashpur. Plus code- 34CX+PR Bilaspur, Chhattisgarh
FINALLY MY EXAM WAS COMPLETED...
Finally I gave my exam. In the previous two hour I was very exhausted since my brain and body did many task of solving questions. I was very low since an exam was not very well I was feeling very bad.
but my all family members supporting me and said I don't worry there is well to define you will get what you deserve and after that we came back in our room and planned for or the upcoming hour since our train was in the late night so we have to do something in this 12 hour after reaching home we then slept and after getting up we proceeded towards having our lunch.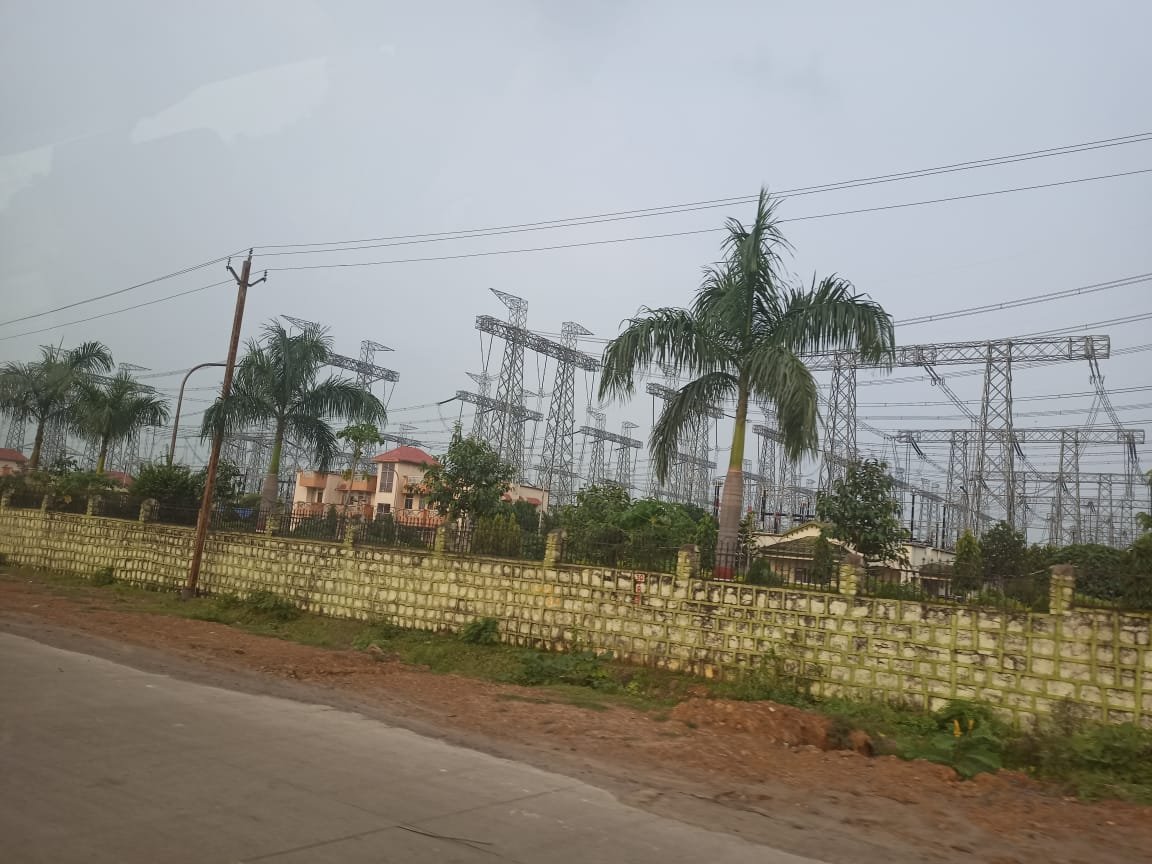 I clicked this random picture in Bodri road. Plus code- 24J6+6J Bodri, Chhattisgarh
AFTERNOON TIME...
After waking up from a 2 hours sleep I was full of energy but I was feeling hungry then my aunty called me and send lunch is ready please come and have your lunch then we all together when to have our lunch in today's we had rice, dal aloo bharta tomorrow's and mix veg sabji it was so tasty and delicious as you can see in the picture you want to say about its taste quite awesome a simple but good taste. And then we started planning for our upcoming journey Hindi coming hour our family member give new new ideas but my uncle thought that going to the temple will be the best optionafter having lunch we all want to our room and a tourist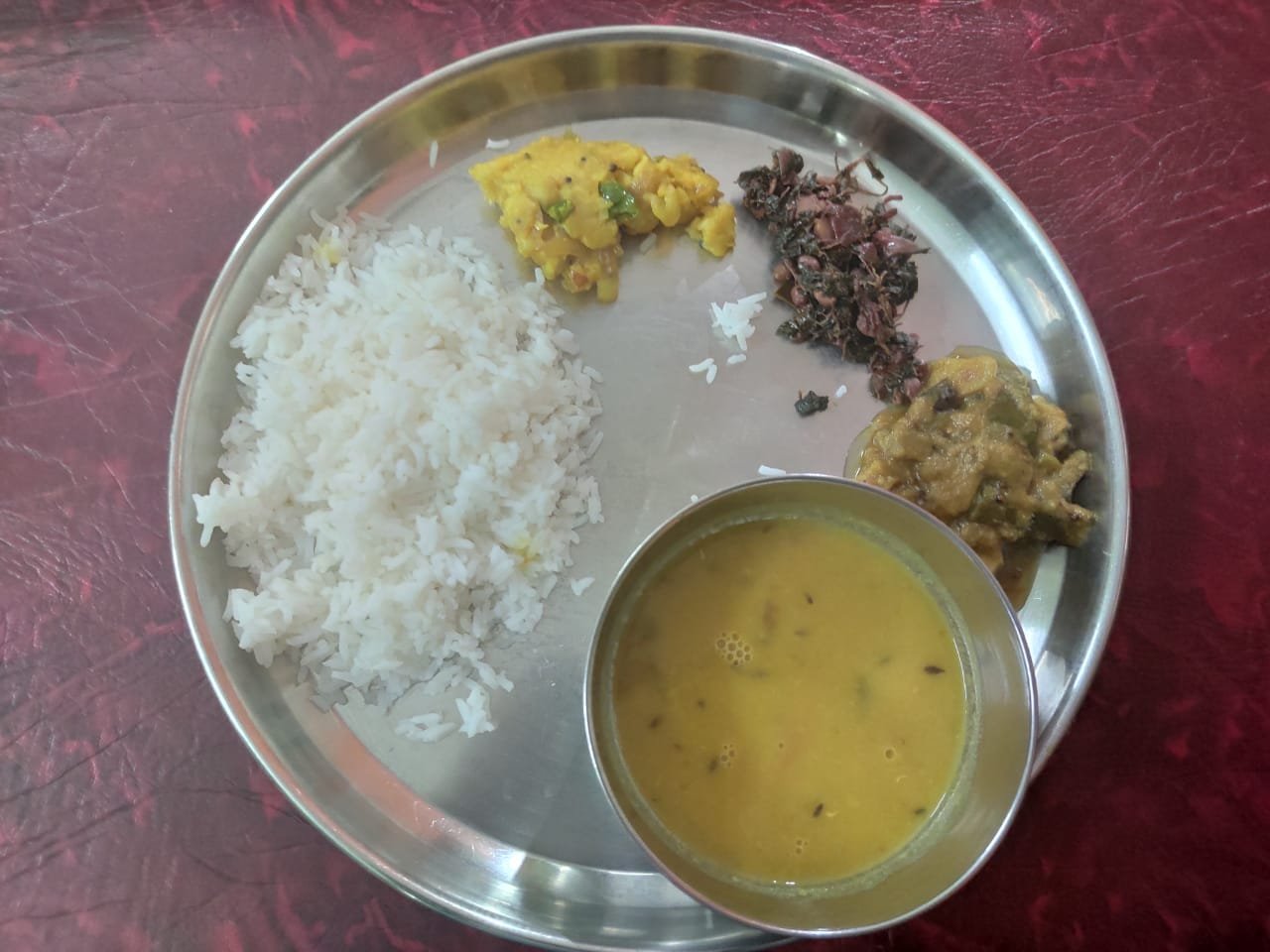 Lunch time
WENT TO TEMPLE...
After having my lunch wee did rest and planned for the trip for our upcoming hour. Indian beauty secret that today we will go to famous temple ratan garh ratanpur Temple of devi maa. It is a a very famous temple where we visited as you can see in the picture. YouTube foreigner time there was no crowd in a temple and the situation and condition of the temple where very favourable and it was quite relaxed moment for all of us we enjoyed the positive vibes of the temple and prayed to God. I prayed to one that please call let me score good marks in my examination and after all these things we explore other parts of the temple and then we had some evening snacks after that we return back our home.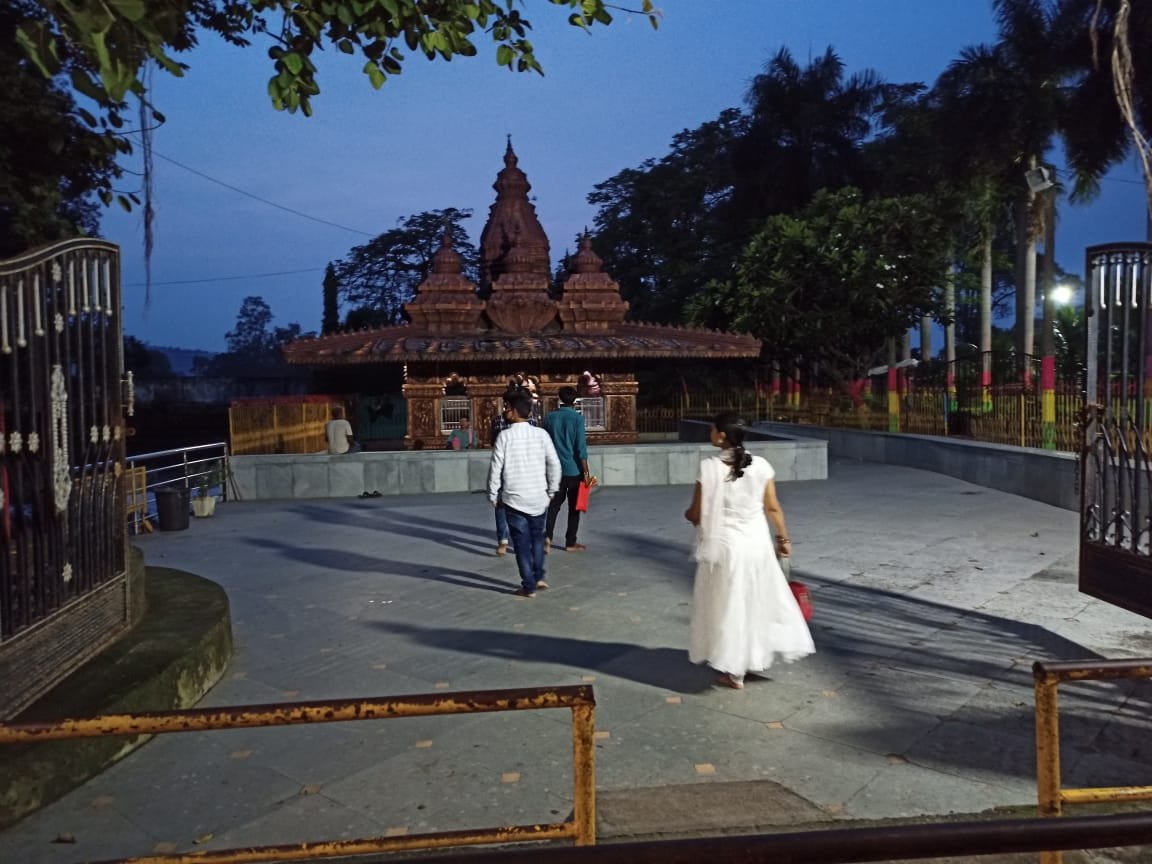 A very famous temple of Maa Devi. Plus code- 75Q5+9X Ratanpur, Chhattisgarh
NIGHT TIME...
After entering from our outing my aunty decided to to cook dinner hats off to my aunty so tired because of trip but she e refuse to eat outside and cooked food in home only. She then cooked chapatis soya bean with aloo masala and red bhaji. It was so tasty I can't tell you she could do this because she wanted me to be healthy person and sensitive or not and will be done from the immune system to fight with the virus so he could a nutritious and delicious food for me special. After having dinner I felt my backpacks is it was time for a train.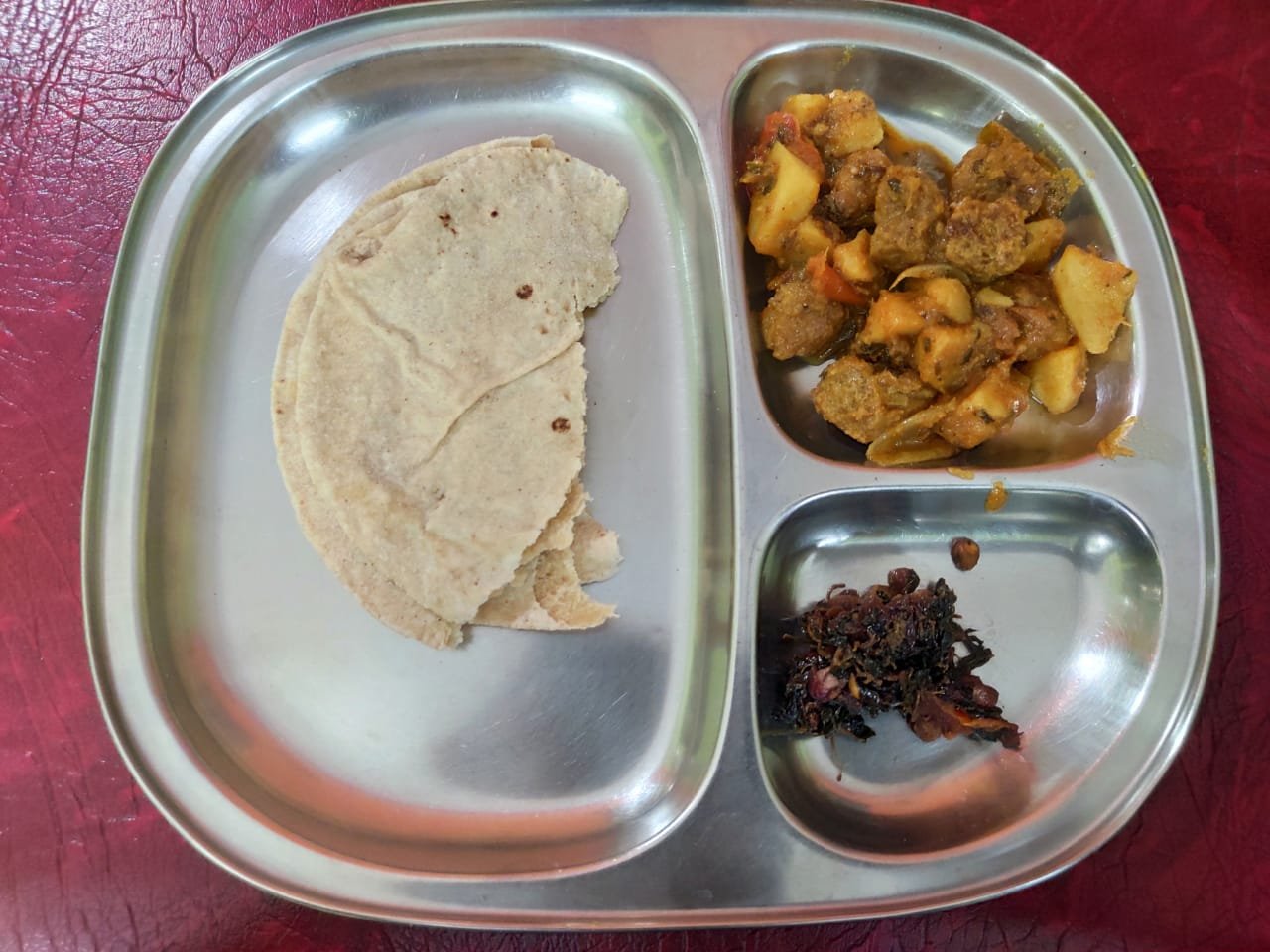 Eating dinner
LEFT BILASHPUR...
Finally I was ready for my journey from bilaspur to Ambikapur station from my aunties home we went to the railway station through car the scene of city with full of lights was quite immenseble. With cool blowing winds station my uncle and aunty send me bye and they also went for their house we waited for the train arrival and we started our journey to Ambikapur. I was very tired because all day long I did many task and because of that I slept earlier in my train. Thank you for English club see you in the next blog.
Thats all for today activities i will come tomorrow with my another diary game till then stay safe and stay healthy.
The post reward is set to 100% power up
THANK YOU...