Hello everyone what's up , hope everybody had a great day. With new energy I'm here for another diary game so let's start summary for the day hope you all gonna like it....
MORNING TIME...
A very joyfull good morning to one and all the readers. Today I started my day as a normal day I wake up at my usual time at 7:30 a.m. in the early morning. as usual my father and mother told me to get up early and as usual my answer was him that I cannot get up early without any reason. I then went on to do my early morning work of brushing and bathing. Doing my basic necessities I went on to have my breakfast . Today's breakfast was cooked by mine sister. In today's breakfast she cooked sabudana pakoda. With green tomato chutney. it was very tasty and delicious as you can see in the picture the texture and the look of sabudana pakoda was very much delicious and what to say about its taste a mouth watering I ate two plates of sabudana pakoda. All my family member appreciated the work of my sister. I also told my sister that this is my favourite dish please cook it every time when I tell you. She felt very good after listening all the compliments. After having my breakfast I want to do my daily activities.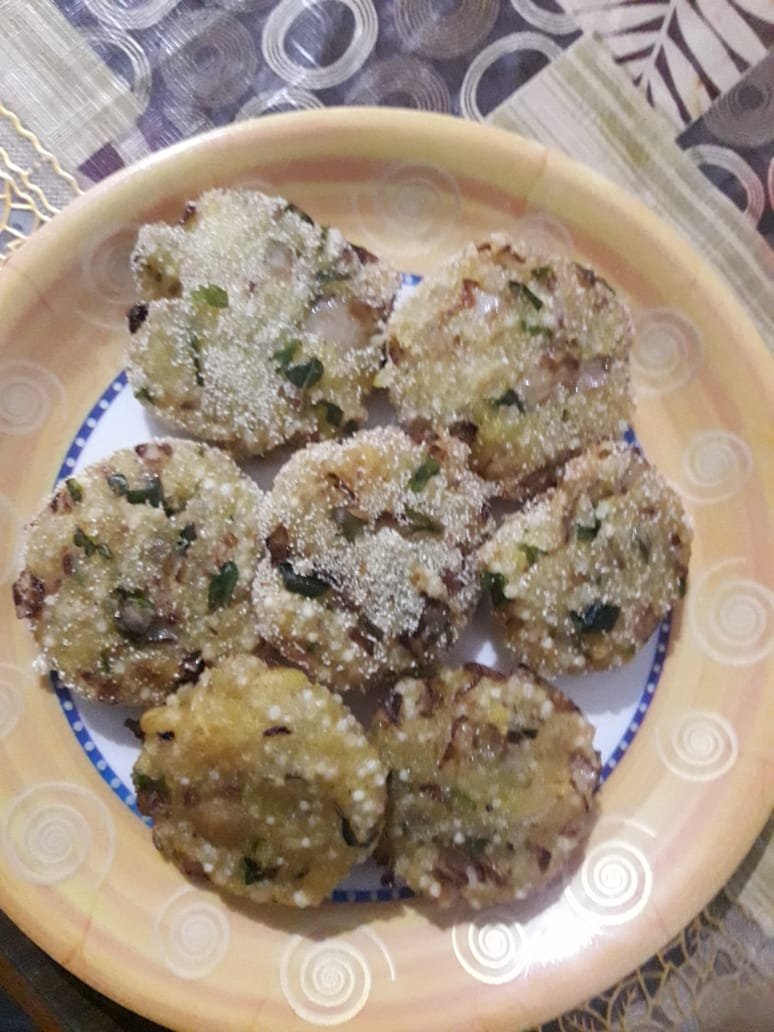 The taste of Sabudana pakoda is really good
BOUGHT PEDAS...
It was a long time when we didn't have a natural and a tasty sweet. I was also feeling that we must have some different taste in your mouth after a long time. Since log down we were eating mixtures of bikaneri and haldirams namkeen but we are not having any kind of sweet so as a result the sugar level I was down in all the members of family and too much of salty edible items is bad for health. And since my mother and father are aged eating too much of site may be dangerous for them. So I went to the market and bought pedas. It was a fine quality and good sweet. Also I love the taste of peda since I was eating it after a very very long time. Also it was very good in taste. So after eating my peda I want to do leda.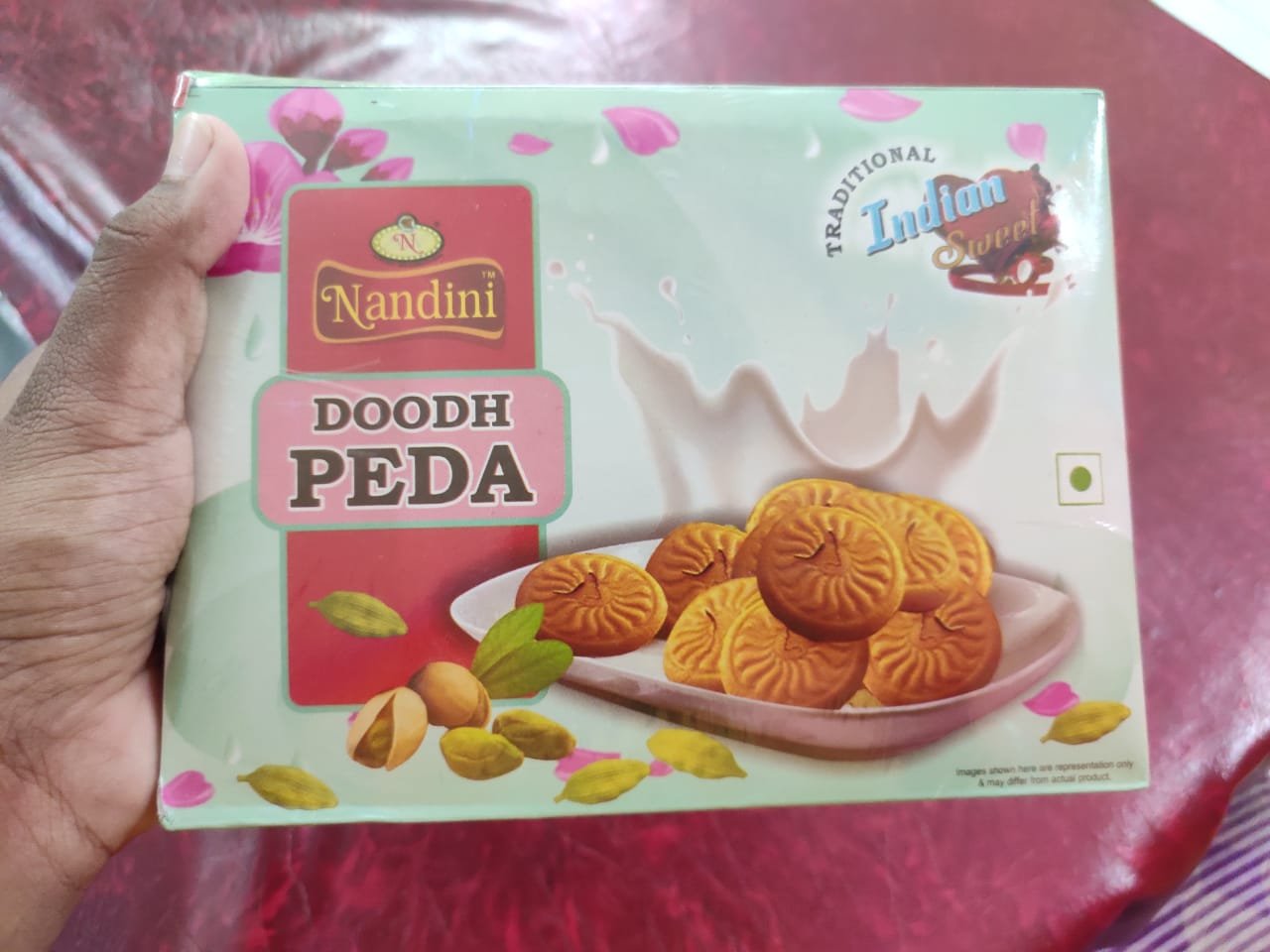 I bought this peda from mahamaya sweets and also i am sharing here plus code- 46M3+QH Ambikapur, Chhattisgarh.
AFTERNOON TIME...
So after eating padam I did many task of my home because my mummy thought that today I am free and I was having no tension of my exam and study so giving work will not effective my study so my mummy and papa both gave me lots of work to do so after heating pad I did many work I want many things from shop help in in kitchen work. after that I went to play some video games and after playing video games I started feeling hungry so I went to kitchen and search for food today there was no such exciting lunch made for me it was simply chapati with dal and aloo ki sabji it was quite boring lunch to have I am not complaining but see when my mood is off it means my mood is off. and actually when my mood is off I didn't like anything even the special thing so I ate my lunch and then went to do my other work.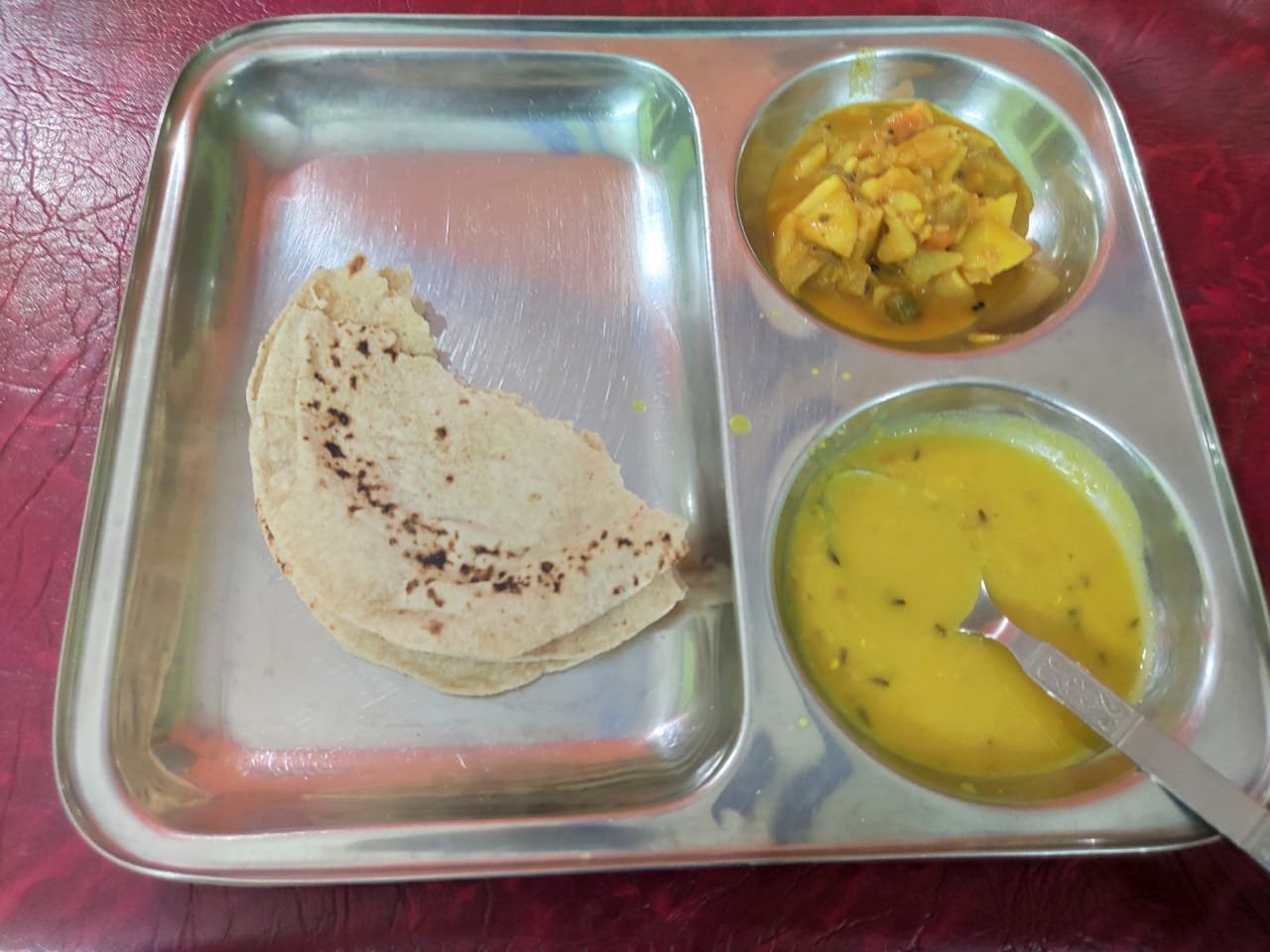 Eating lunch
ATE MILKCAKE SWEET...
Many hours passed by doing work and entering video games again started feeling hungry.the worst thing when you feel hungry is that your mind is stop working and you feel quite arrogant and disturbed you feel that no one is giving you importance and with hunger anger also develops in your body and because of objectivity your family member may feel the ungrateful behaviour of yours. But if you realise these things it will be easy to cope up with such type of situation since I was feeling very hungry I went to kitchen and ate pieces of milk cake and peda which I brought early in the morning.and then I ate different features of milk cake and parrot together and now it gave me a rest from hunger and anger. I feel so relaxed after drinking 3 glass of water after eating peda.again one hour past and it was time for evening prayer and I went to do my evening prayers and other works.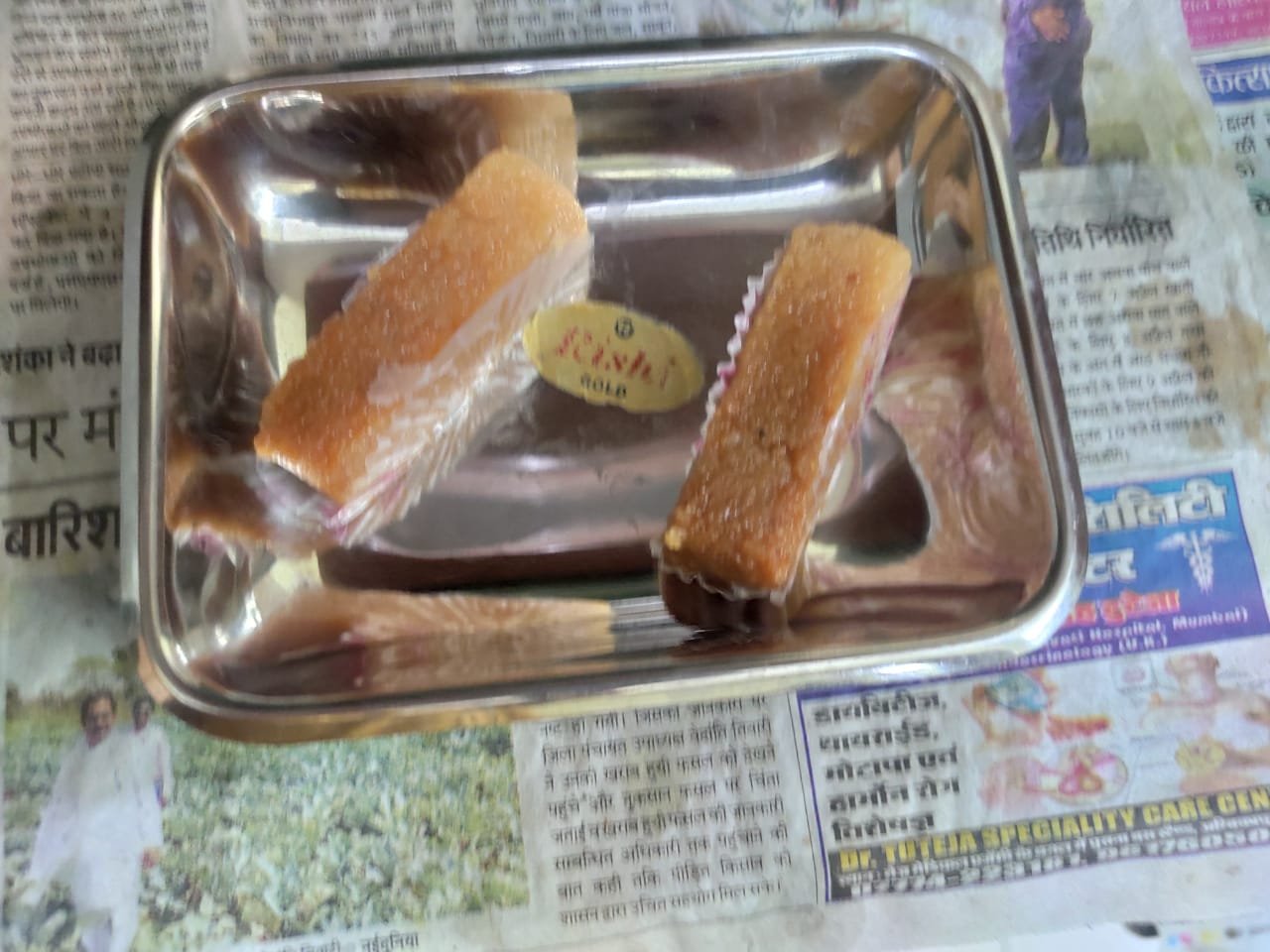 This milkcake sweet my father purchased from Mahamaya sweets. Plus code- 46M3+QH Ambikapur, Chhattisgarh.
NIGHT TIME...
Today I watched three episodes of bandbudh and budbak so hilarious everyone laughed at the comedy scenes of bandbudh and budbak. Today after watching daily TV shows I didn't went to have my dinner I just drink one glass of milk and then went to read some novels and book today I was not in my mood to have dinner because I was not feeling that much of hunger in my stomach so today I decide not to have dinner. Everyone force me to have dinner but I didn't had it then I want to read books after reading books then ate my medicine and then went to my bed.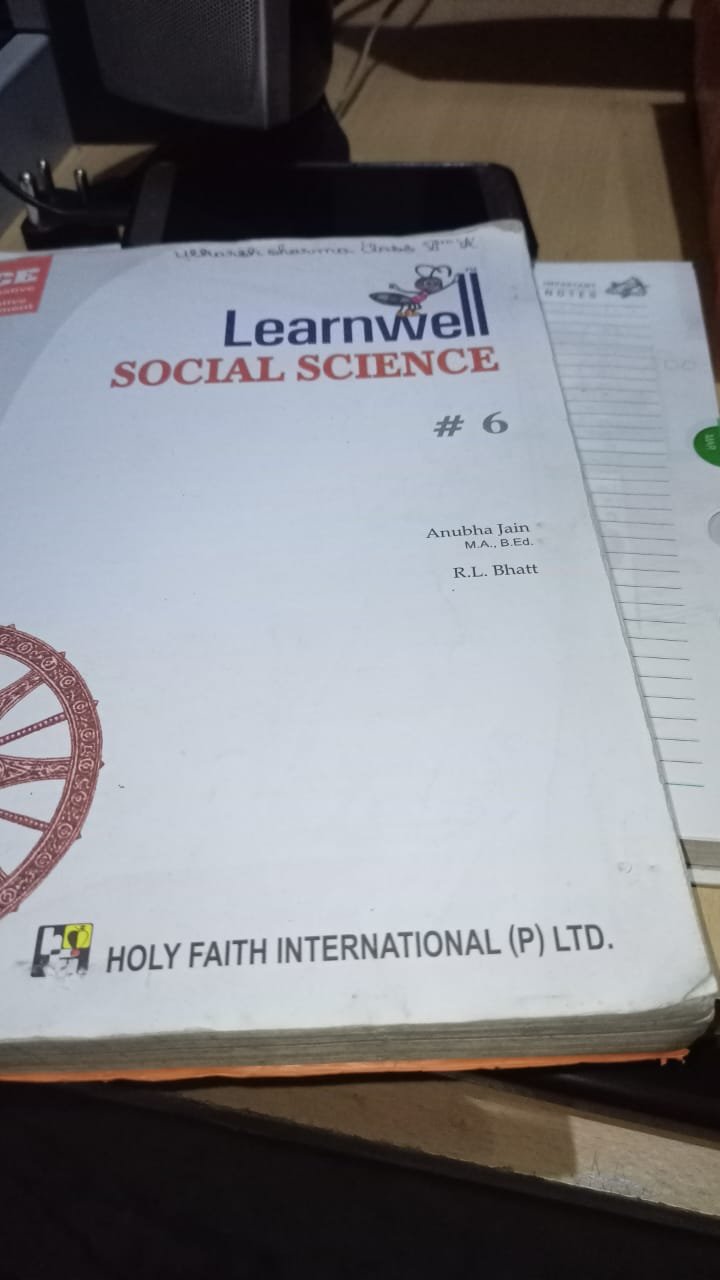 Learn some historical
Thats all for today activities i will come tomorrow with my another diary game till then stay safe and stay healthy.
The post reward is set to 100% power up