Hello everyone what's up , hope everybody had a great day. With new energy I'm here for another diary game so let's start summary for the day hope you all gonna like it....
MORNING TIME...
Plucked flowers:-
A very very early good morning to all the readers of my blog today I welcome you to one of my special blog of the day I am telling this blog is special one because of many reasons today I woke up at an unusual time in 5:30 a.m. in the morning sorry in the early morning the reason behind is that I need to pluck the flowers of my garden because if I didn't do that my neighborhood will pluck all the flowers and there will be no flowers left for my mother. so in the special request of my mother today I woke up at 5:30 a.m. early in the morning and plucked very important Marigold flower of my garden. Since it was too early in the morning I again went to my sleep and as usual I woke up at 7:30 early in the morning.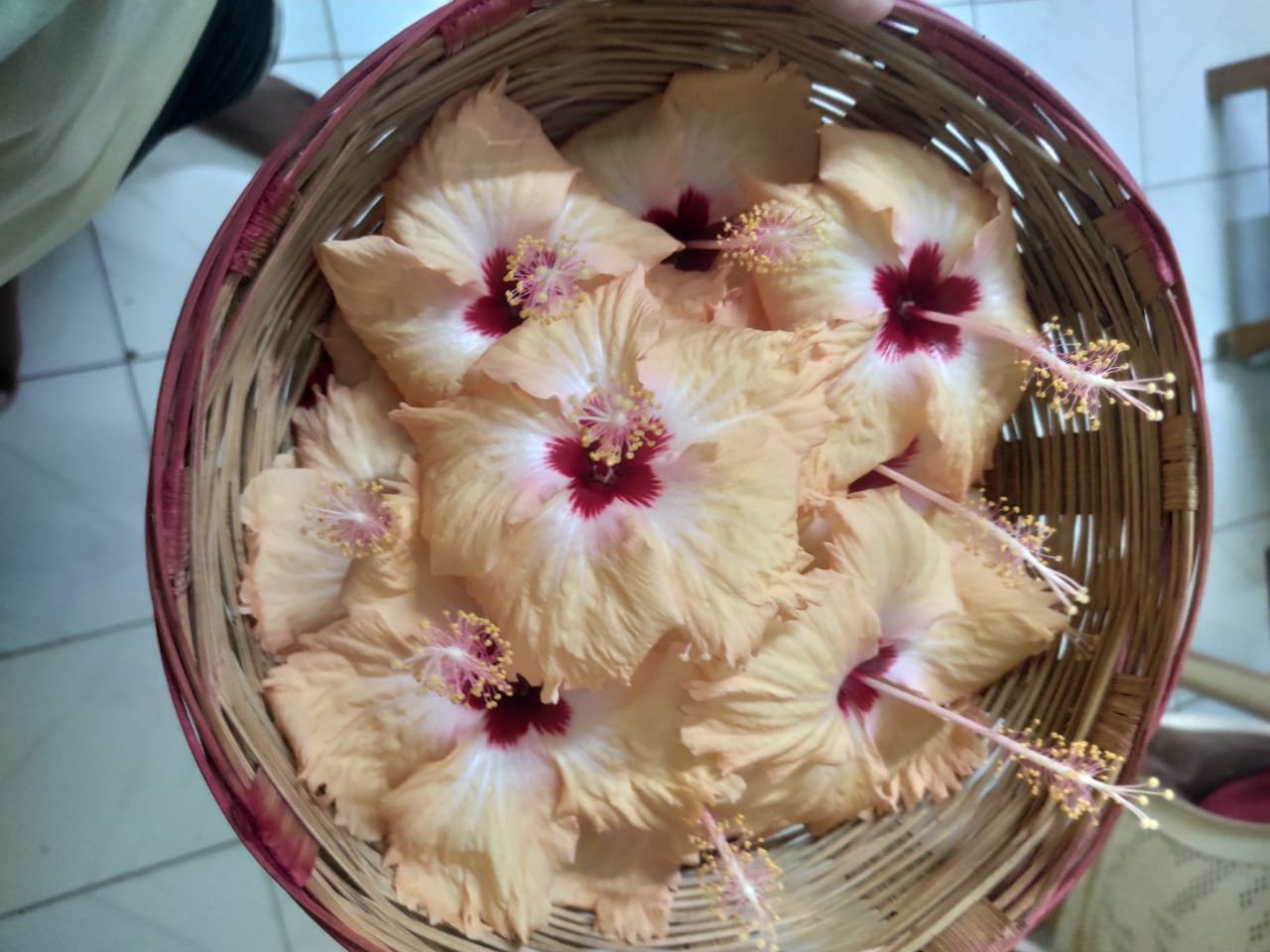 Plugged some flowers for puja
Had my all time favorite Maggie
So when I woke up at 7:30 in the morning after doing a very trouble task of my mother I then went to to bathroom to have my brushing and bathing activity. Then I want to have my breakfast as explained earlier today there was puja in my home so my mummy was busy then my sister good 2 minutes Maggi for me and it was very much tasty. As I said maggi is my all time favourite so I love it every time a day. After eating Maggi I want to do many work that were pending in my house. When I talk about work it includes only household or not the outside work of my. If I talk about the work outside home I will definitely gonna mention it in my blog so don't worry keep reading my blog.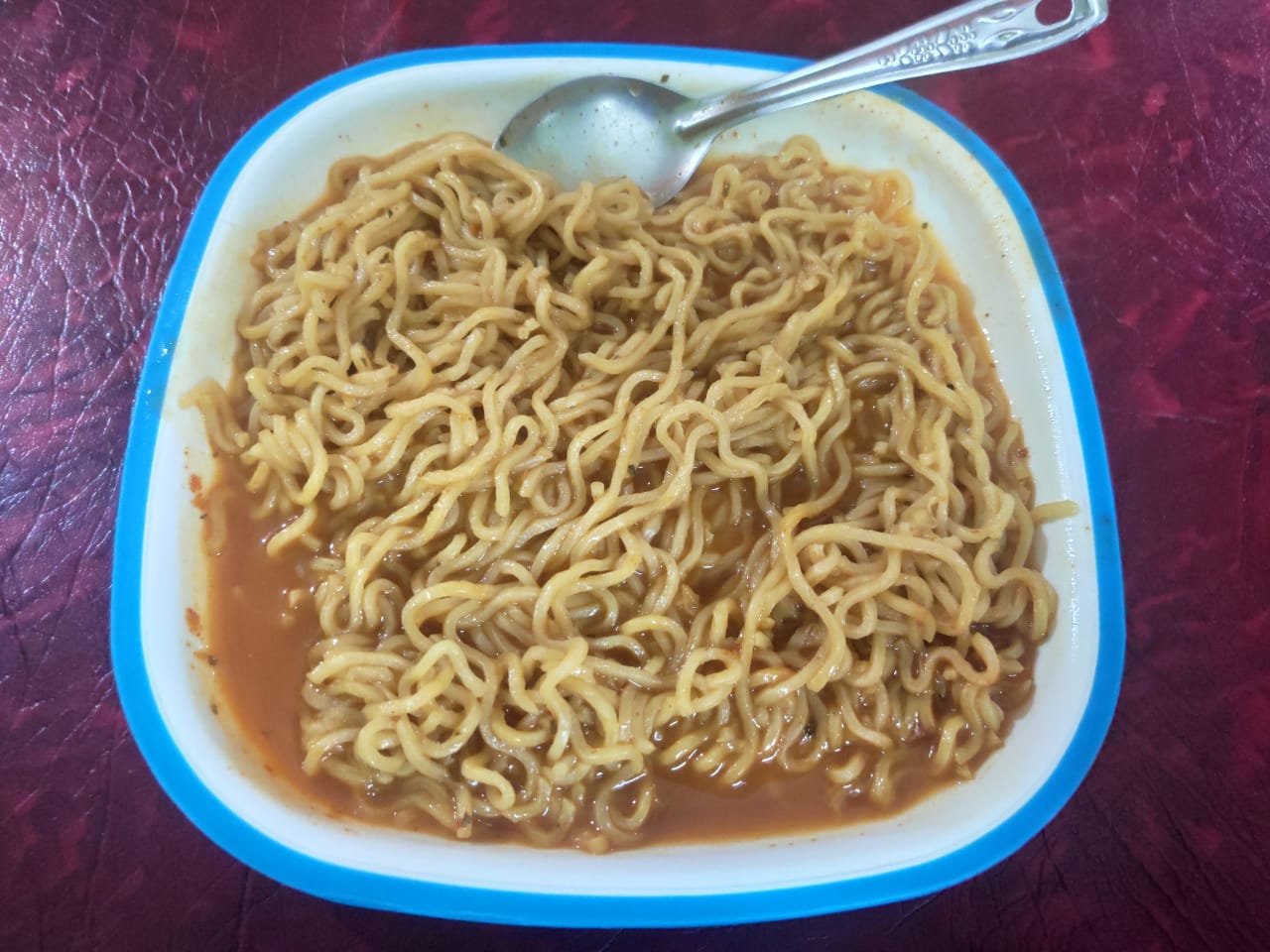 Eating maggie
WOW products are actually wow...
It was since last week my father as well as my sister are complaining about more and more hair fall and hair dryness. I think it is only because they have shifted from their hostel to home and it is quite a long time approximately 4 to 5 month. different types of water in the hair react to different types. It may sometime result in excessive hair fall and may result in hair dryness. Surprisingly I was facing the same problem so today I decided to to bring some good quality hair hair conditioner with fine quality of shampoo. So I want to the mall and broad premium packet of hair conditioner shampoo and hair moisturizing oil . One of the best thing about all this product is that they were made up of natural product and no synthetic items where there in it. They are from wow company. A famous brand of hair and cosmetic products. After this I went to do my work.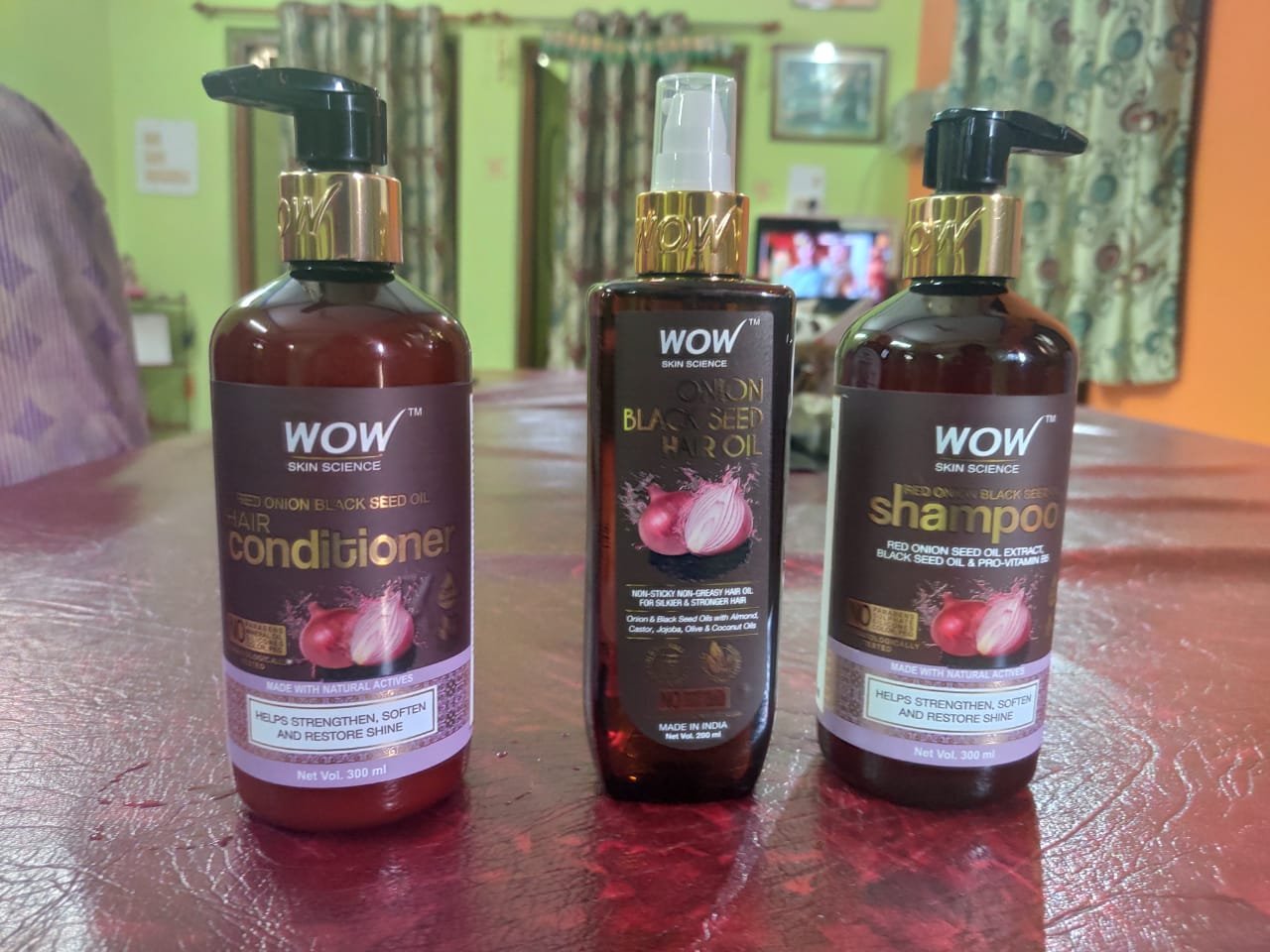 This WOW products is really good and the price of all this three products is 900 INR (in dollar 12.23)
AFTERNOON TIME...
I played video games and some of my I housefull trust that my mother and father gave it to me it is quite boring when you do only household work in this Lucknow. As explained earlier in the blocks I am akhian interested in watching movie and web series but what to say my sister use the same data of me and exhaust it before even I search for the given velocity with all this tension it was now time for my lunch. In today's lunch my mummy ko Puri and kabuli chana masala sabji. It is one of the best combo in desi Indian recipe of lunch. Not a single person is there in the earth who do not love eating free and kabuli chana sabji. India cities one of my favourite dish. What I like about is that taste combination of Puri and masala sabji. I had 10 to 12 pudis. Then I had some sweet and went to take a small snap.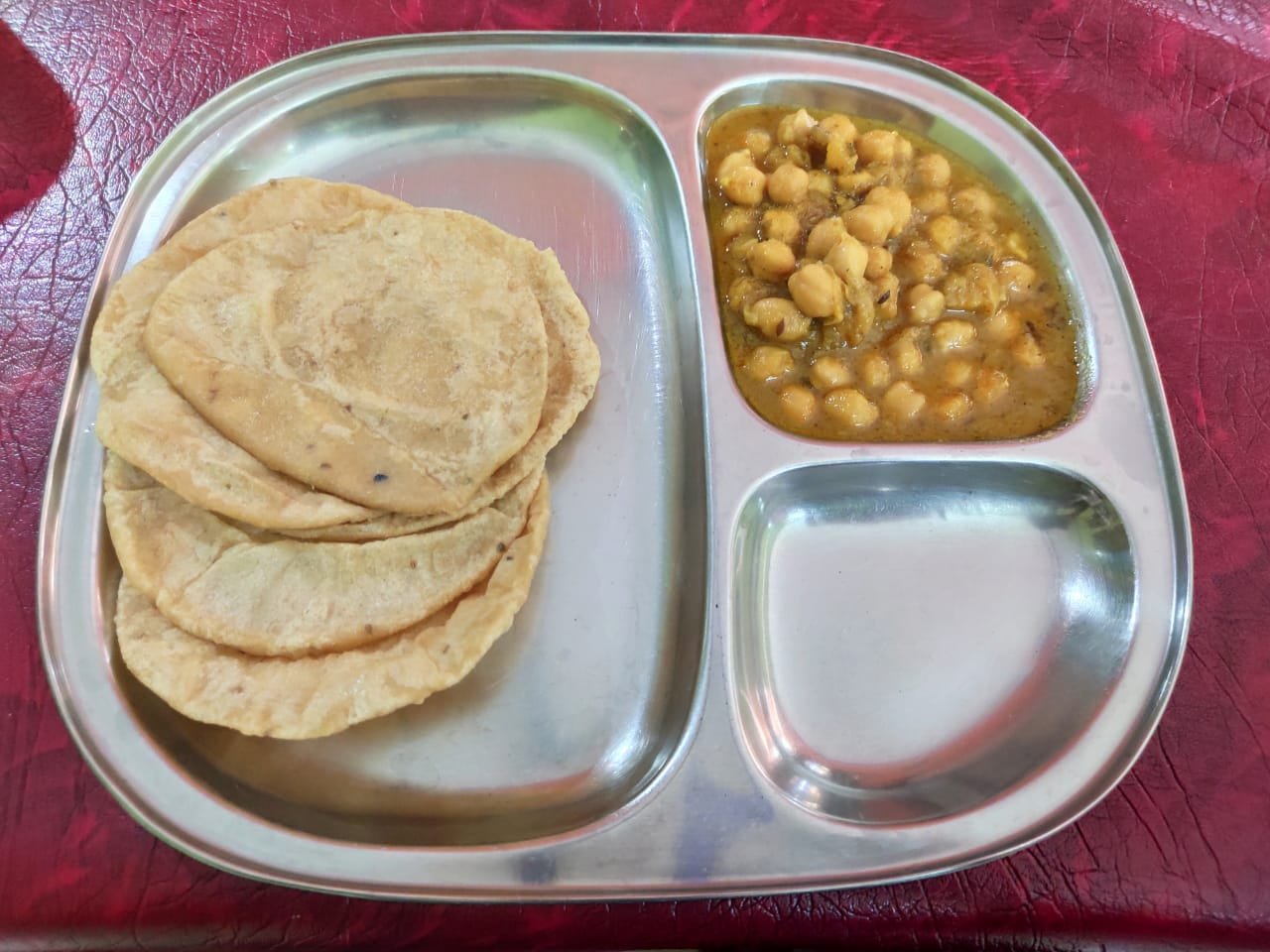 Eating cholle poori
EVENING SNACKS TIME...
Today again I went to market and bought some namkin. I brought kaju crackers. One of my favourite evening snack. I love eating this roasted kaju and the namkeen as you can see in the picture it is premium and find quality. The product is also very good everyone in my family member love having this namkeens. And what I personally like is the salt combination , it is quite good. after then it was time for evening prayer and I want to do evening prayer after completing evening prayer I did some of my task and play some video games.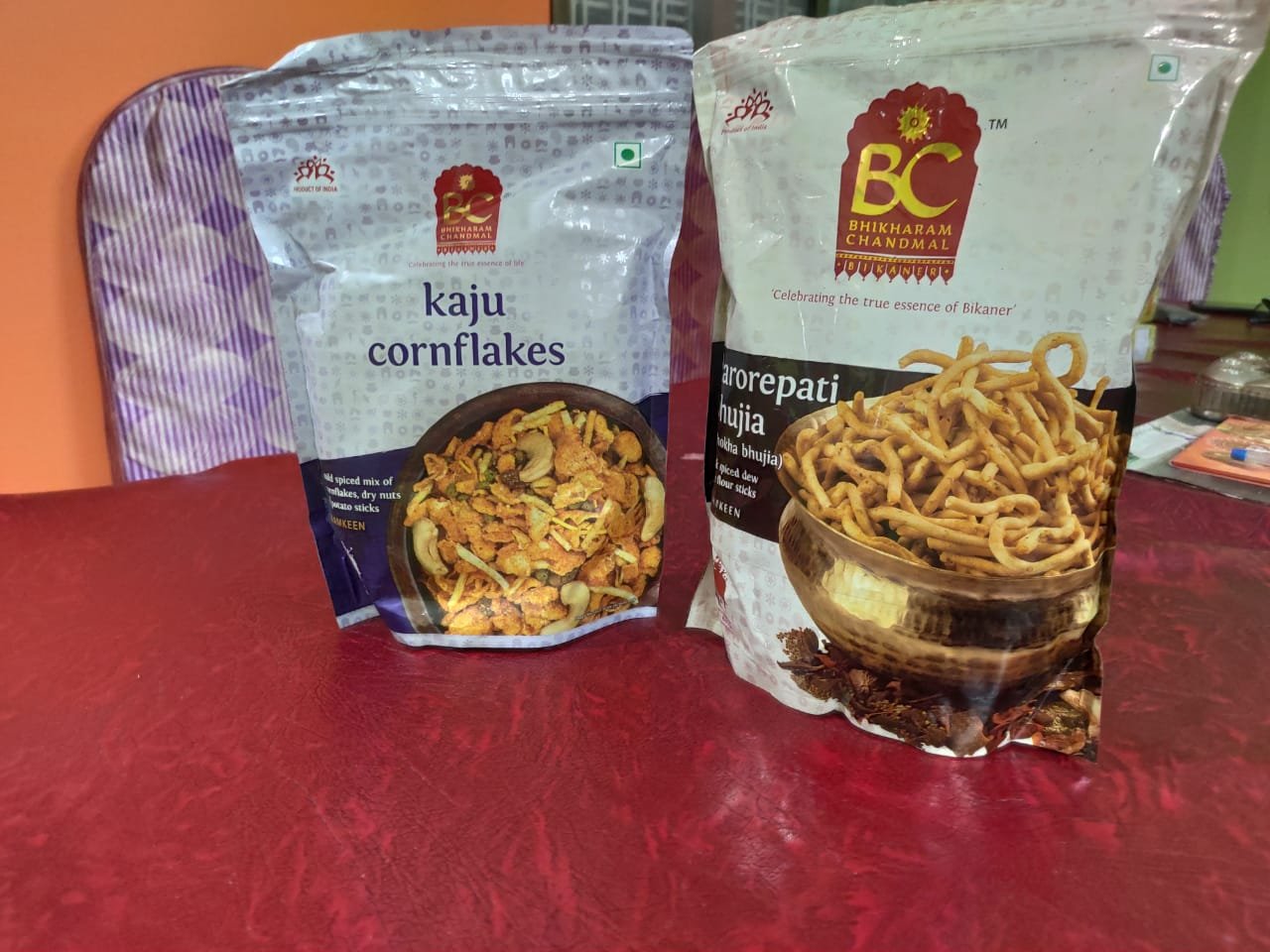 **I bought this from my uncle shop and the cost i paid is 350 INR (in dollar 4.75).
NIGHT TIME...
After watching pandit and go back show we all loved and discussed about their new character introduced in that. What we family member like most about bandbudh and budbak is that the magnitude comedy that not only fits small kid but also the elder people also. In today's dinner my mummy cooked matar paneer with roti and paratha and gobhi ki sabji. What a beautiful taste it was. you guys must be wondering why I am having roti and paratha of two different taste in the same because of my father eating paratha and I love eating chapati but today my mummy cooked excessive amount of paratha so I have to eat both paratha and roti in my I plate. after having dinner I went to my work and then I went to sleep.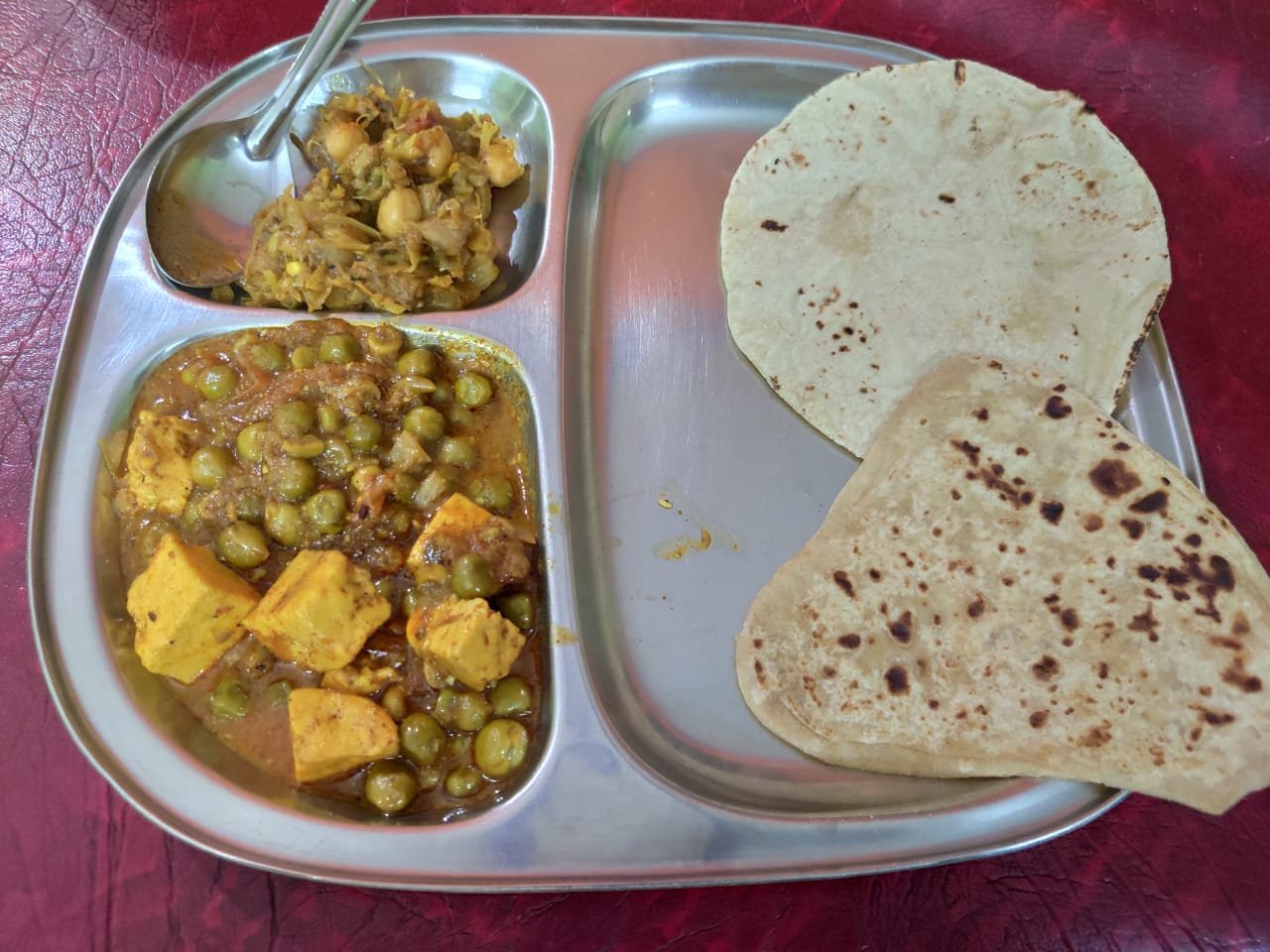 Eating dinner
Thats all for today activities i will come tomorrow with my another diary game till then stay safe and stay healthy.
The post reward is set to 100% power up