Hello everyone what's up , hope everybody had a great day. With new energy I'm here for another diary game so let's start summary for the day hope you all gonna like it....
MORNING TIME...
Very good morning to one and all readers of my blog.Today again I started my day at 7:30 a.m. in the morning. I went to bathroom and had my crushing and bathing activity and after doing that when I came my mummy ordered a work to me and said do it it and then come fast for breakfast.after doing that particular work I again went to do one another work that was given by my father and after completing whole work I came back and had my breakfast because I was feeling so hungry. In today's breakfast my mummy cooked a sweet dish. It was a suji ka halwa. A very tasty halwa with full of nuts and fruit in it I love the sweet flavour and texture of halva. It was a very good halva.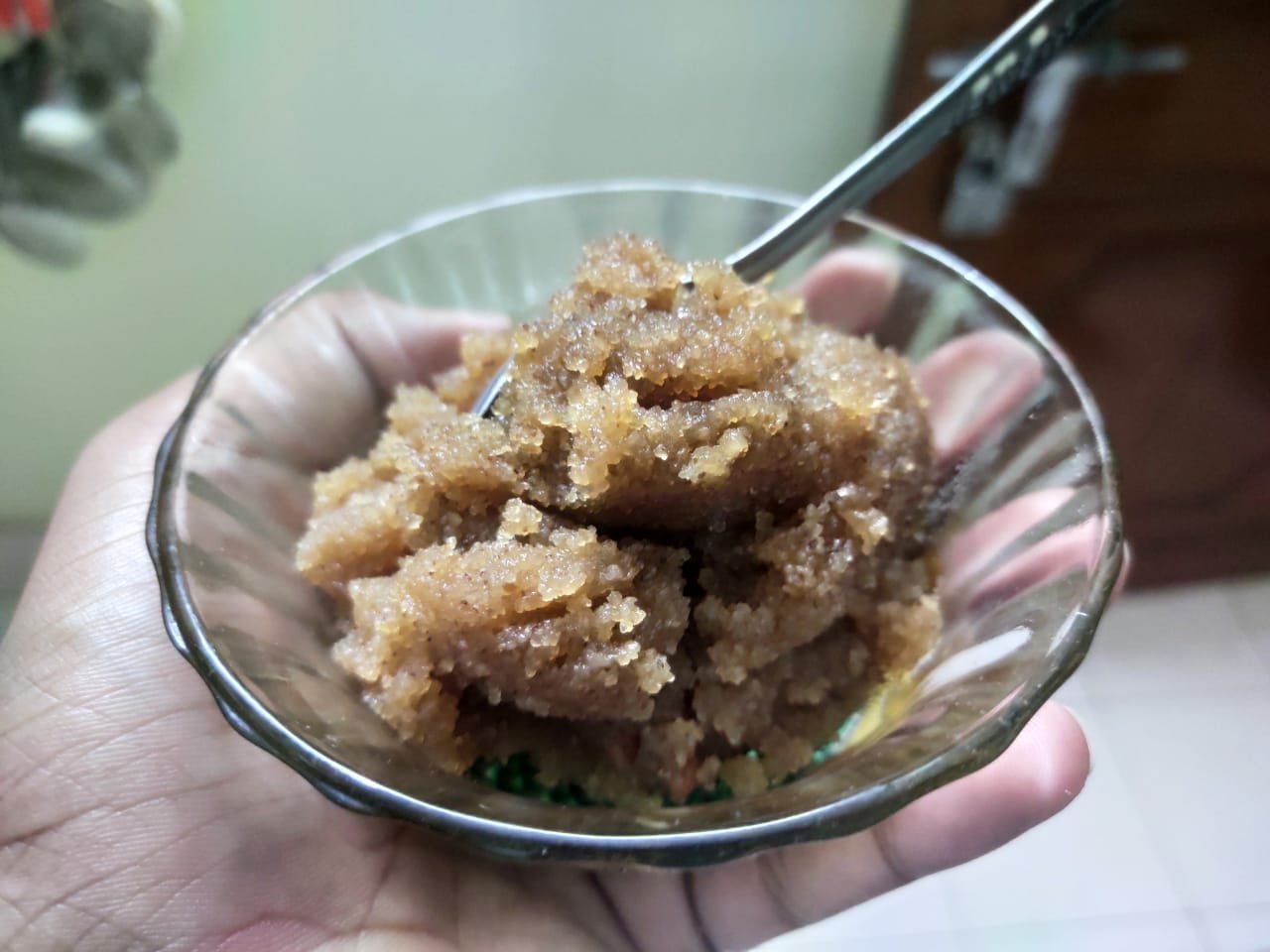 Eating halwa in breakfast
BOUGHT MUSHROOM PACKET FROM MARKET...
After completing my breakfast I was playing video games and just when I completed my video games and when I was going to study my father called me and said today is mood of eating some new vegetable. So I asked him what can I do for you then? Then he told me that your uncle has called me and said today de dete he is having in a packet of mushroom in his shop and the mushroom are back in stock. I was also a missed since mushroom is a perishable items which comes only for very short period of time and gets out of stock very easily and since it was now in stock I I went to the market after taking money from my father and bought two packets of mushroom since it is perishable item I kept it in the fridge then my papa told to my mother that please cook mushroom sabji in today's lunch then my mother told me ok.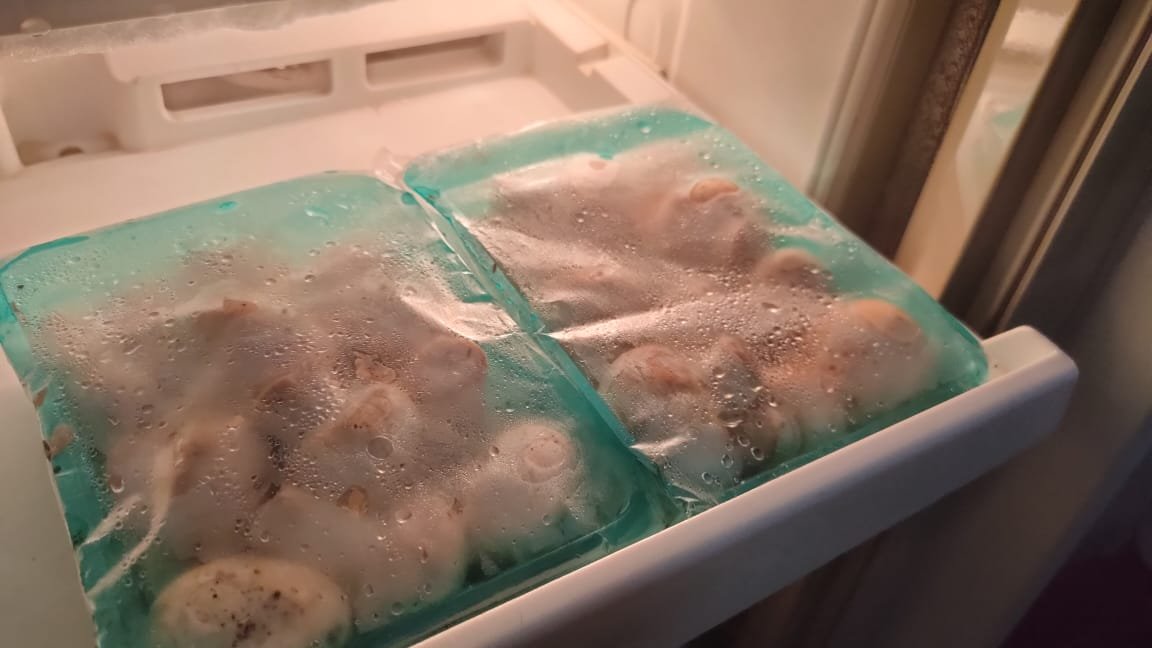 This mushroom packet i bought from my uncle shop and i bought 2 packet of this. The price i paid for this is 100 INR (in $1.36)
AFTERNOON TIME...
Today there was something different chairman in My kitchen since mushroom is a very special vegetable everyone in my family loves eating it. Actually mushroom is not a vegetable instead it is a fungus in biology science that grows in humidity climate. All the we love the taste of mushroom and finally in my lunch mushroom vegetable was served with chapati and one more vegetable that was aloo gravy. I totally loved the taste of
Mushroom vegetable since it was with garam masala taste and all the other spices that is necessary in making a masala sabji special. We together had our lunch and then when to do our work. I went to play video games and surfed internet .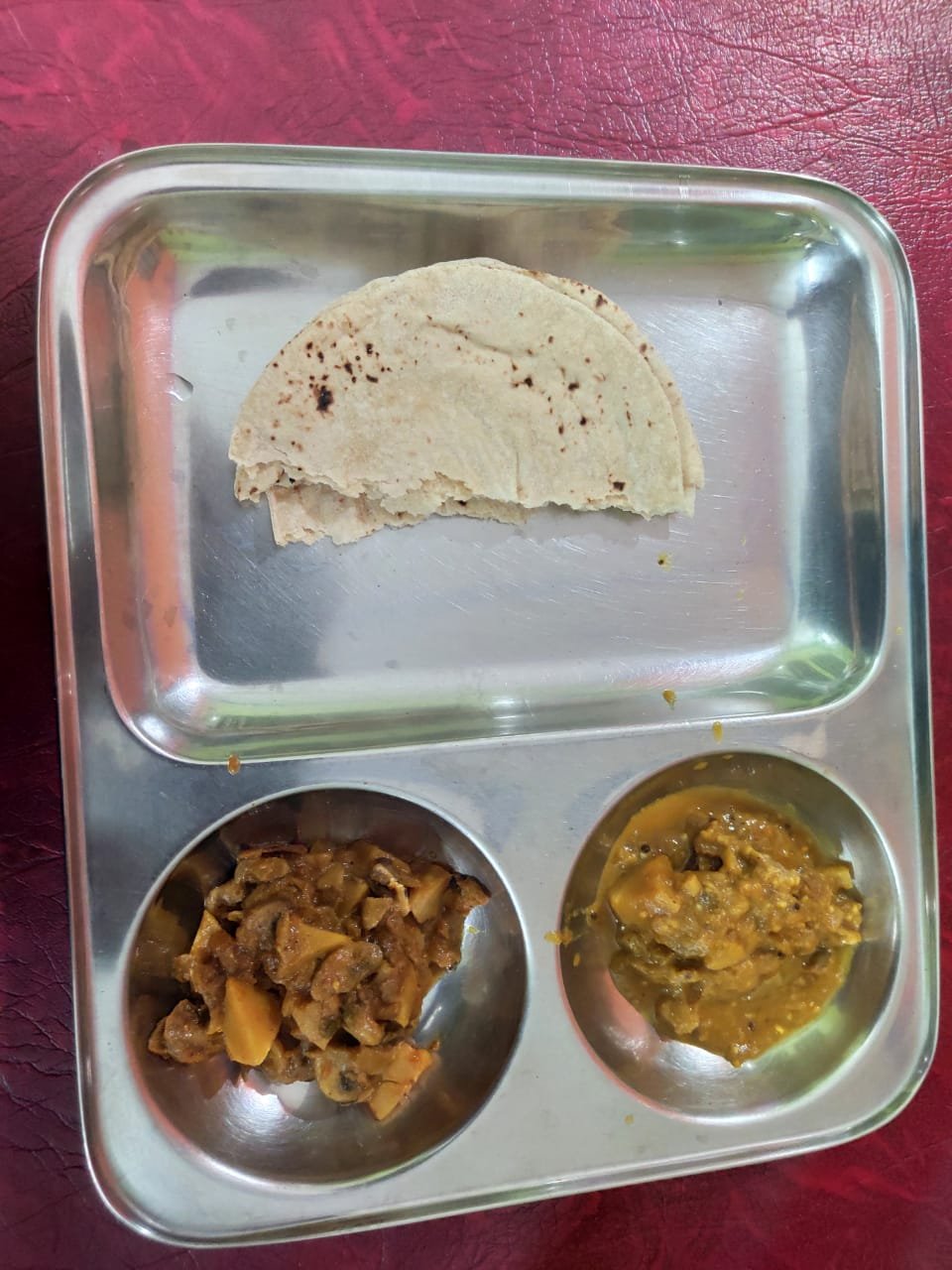 Lunch time
Happy birthday hn'ble Modi Jii.....
Today when I opened my Instagram account and other social network it was flooded with the wishes to our honorable prime Minister Shri Narendra damodasrdas Modi ji because it was his 71st birthday celebration. Everyone was busy in posting and mentioning honorable Narendra Modi ji. Social network was flooded with Modi ji s image and his speeches. I also wished our honorable prime minister on his 71st birthday. Happy Birthday Modi ji may our country progress as fast as it can. Thank you for giving us proud moment we filled in your reign. We witnessed the launch of world record 104 satellites in your government and many other thank you for all such memories and proud moment. After doing all this thing a good news came up to me my I paternal aunty called me for the birthday celebration of my cousin brothers. Enjoyable day was upcoming with me so after having my evening snack I went to my aunties house for the birthday celebration of my cousin.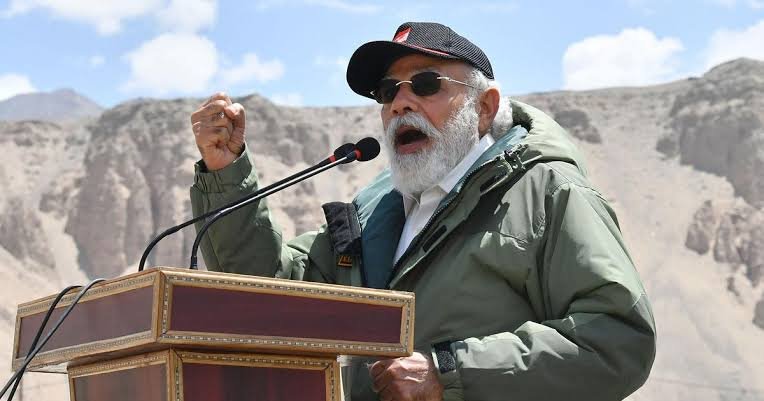 The source from i get this image
ALL SET FOR GRAND CELEBRATION...
When I reached my aunties house the home was fully decorated with balloons and all the guest have already arrived I also met my other fellow relatives and my elders. I touched the feet of every elders and took their wish because it is in our Indian culture to touch the feet of every elder you see around after a long time so I did this job and went to wish my cousin brother. A very Happy Birthday to my cousin brother chotu and bholu. Yes they are twin brothers who have 5 seconds get in there. I wished them and give the gift which I brought for them. Then we all waited for other guest to arrive.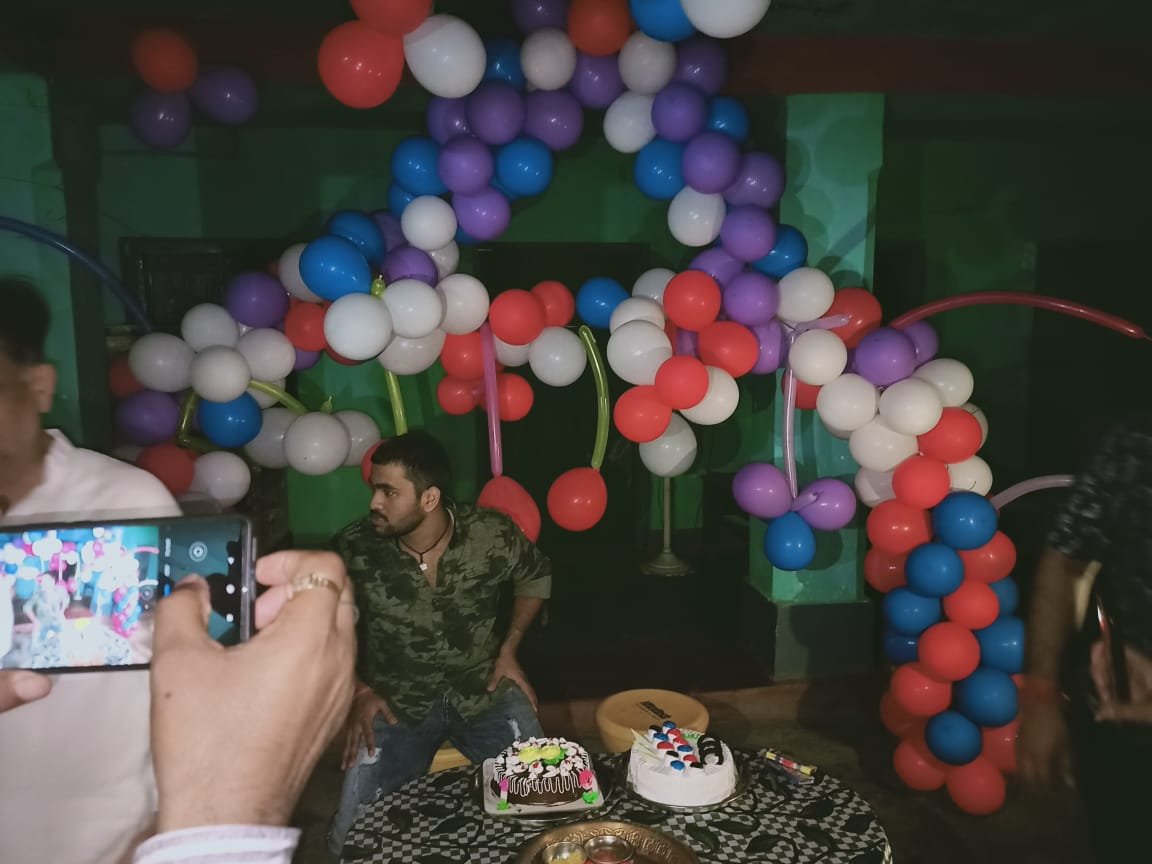 Due to light cut in our area the picture was not good
6.Cake Cutting time....
When every single guest was arrived in the birthday party my uncle ordered to cut the cake to my cousin brother. I played the background song with happy birthday. We always did and sang happy birthday song to my brothers they are from now 19 year old. Decorate the cake and the cake was also very delicious when was chocolate lava cake and the other was vanilla flavoured cake. Then we clicked many photos together.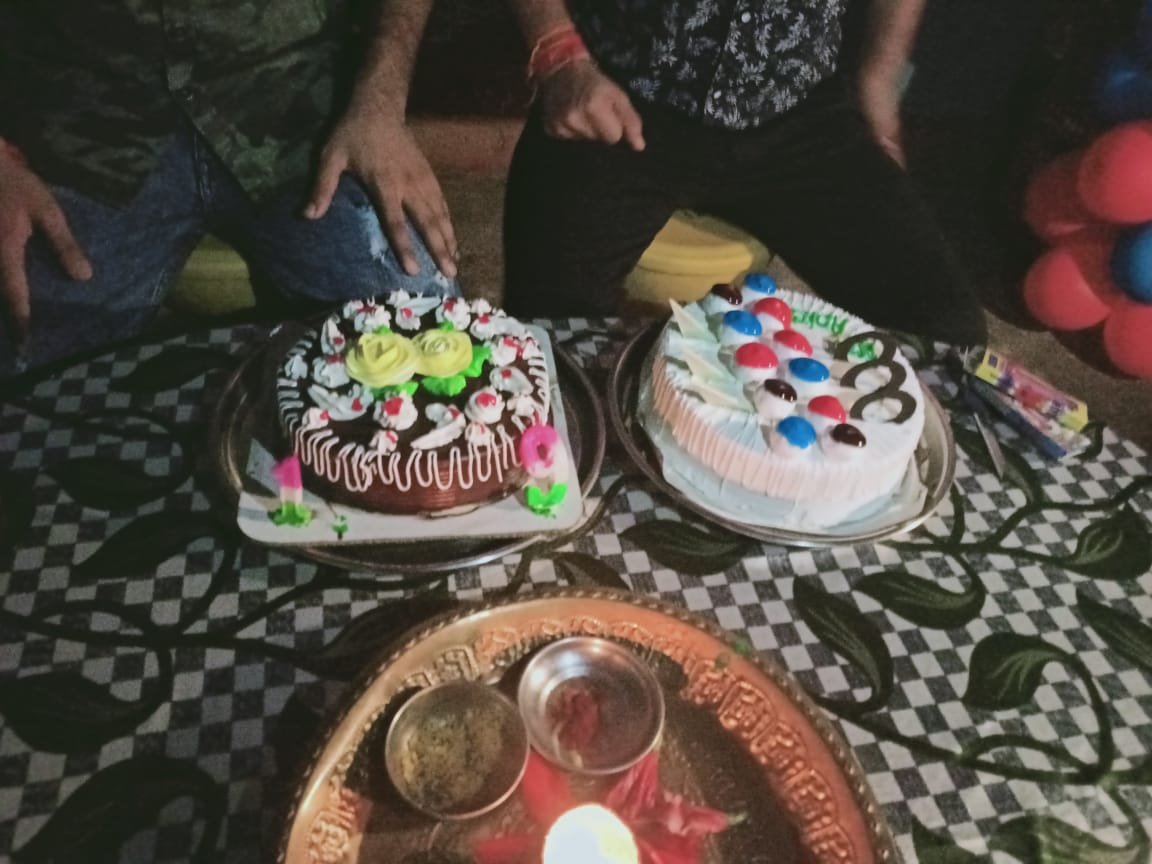 Cake was looking good. What you all steemens think?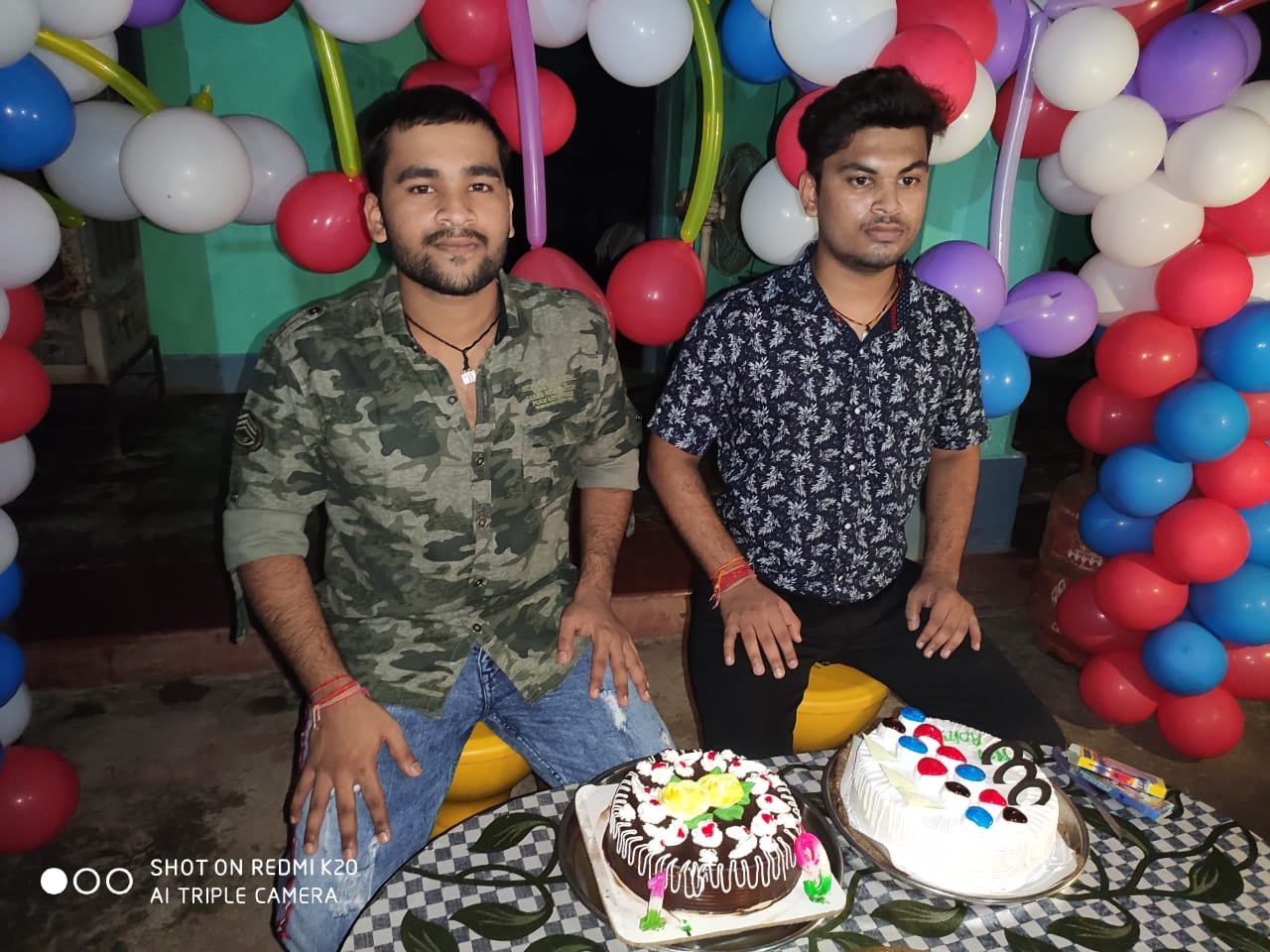 Here my both brother are ready for cutting cake
SNACKS TIME...
After cake cutting , wishing gift distribution and all the other stuff it was time to have our snacks. My uncle ordered Ashok dosawala especially for the birthday of my brother. Ashok dosa is a famous thela dosa wala of my locality his dosa is of fine quality and is very tasty. So he started making dosa and served it to at least 50 people all together. Is dosa was again very tasty. it reminded me about the dosa made by my mother because both the dosas are very tasty. After having dosa today I decided not to have dinner then said goodbye to my brothers and my aunty and uncle and came back home. After coming back home I sanitized my hand and washed my whole body. Then I went to sleep.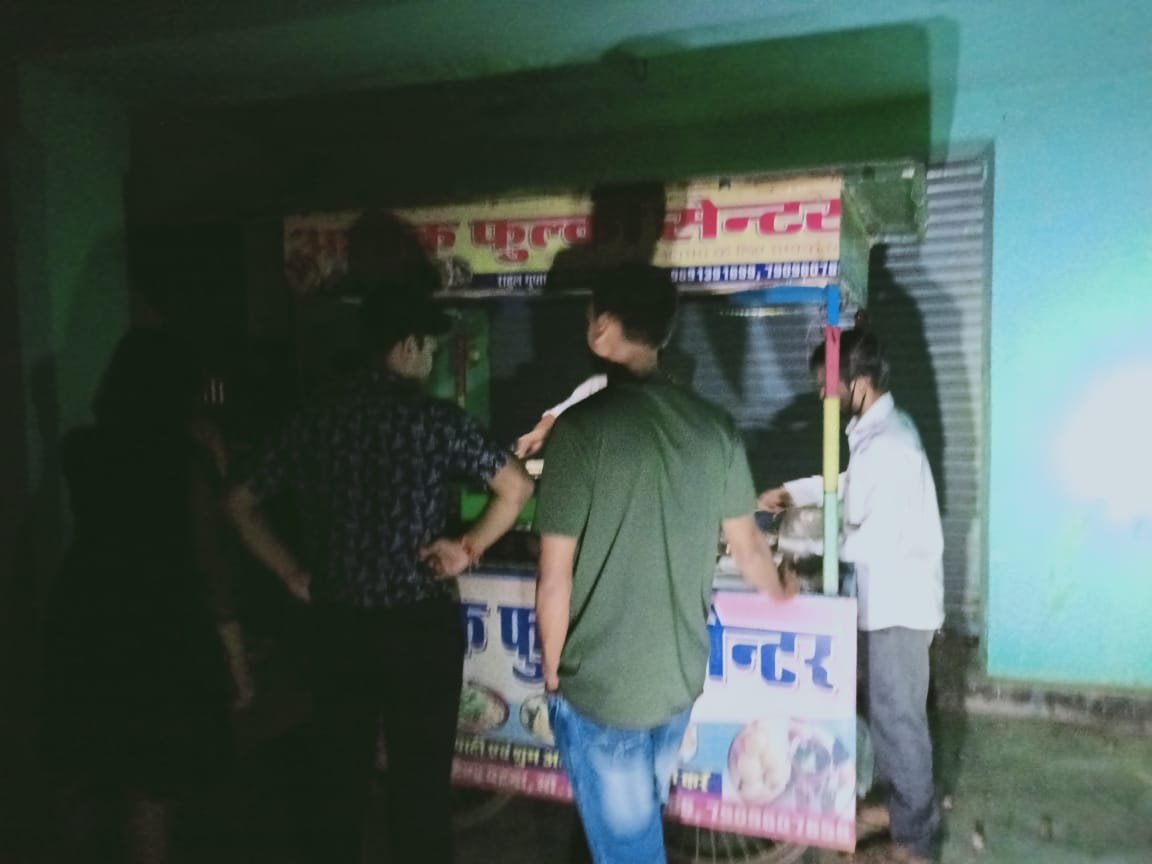 When i asked to birthday boy that how much money you give to dosa maker then they said only 3000 INR (in $40.76).
Thats all for today activities i will come tomorrow with my another diary game till then stay safe and stay healthy.
The post reward is set to 100% power up