Hello everyone what's up , hope everybody had a great day. With new energy I'm here for another diary game so let's start summary for the day hope you all gonna like it....
MORNING TIME...
A very good morning to all the readers of my blog. Chilled and power cut good morning to one and all today there was no power since 5:30 a.m. in the morning in my house as well in my locality. It is quite boring when you don't have power in your house. All things including water and other activity stops because of power cut and I now a days it is quite common problem in my locality Israel is in my zone of power fluctuation it is may be due to the new policy of government in in electricity distribution system because they are not trying to privatised distribution system they are doing this old because of theft and malfunction. then I went to do my breakfast in today's breakfast my sister cool paratha and dahi chini with lauki ka sabji. After having my breakfast I went to do some work outside in my lawn where JCB was working.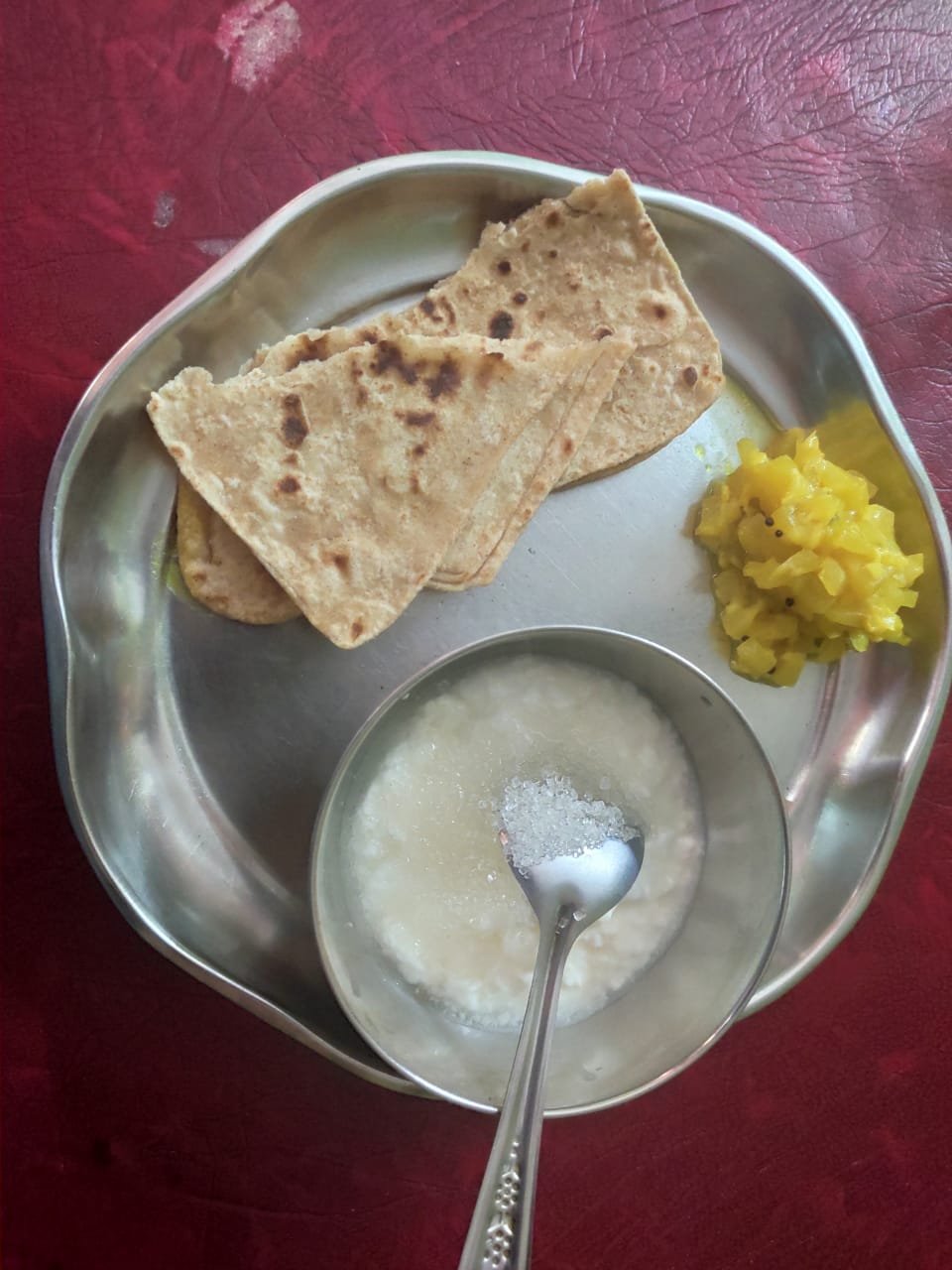 Eating breakfast
JCB working nearby my house...
Today ab pick construction work was going to be started just nearby my house for which a pig JCB machine was working continuously for more than 2 hours. The sound of JCB machine is quite irritating but watching the working of JCB is quite hilarious since we all know that once a meme was viral in social network platform commonly known as JCB ki khudai I watched the working of JCB and a very big construction work is going to be started nearby my house so I was also very excited for that I am wondering if it is a cinema hall or some small complex. After that I went to studies and did many tasks of my house hours passed and it was time for lunch.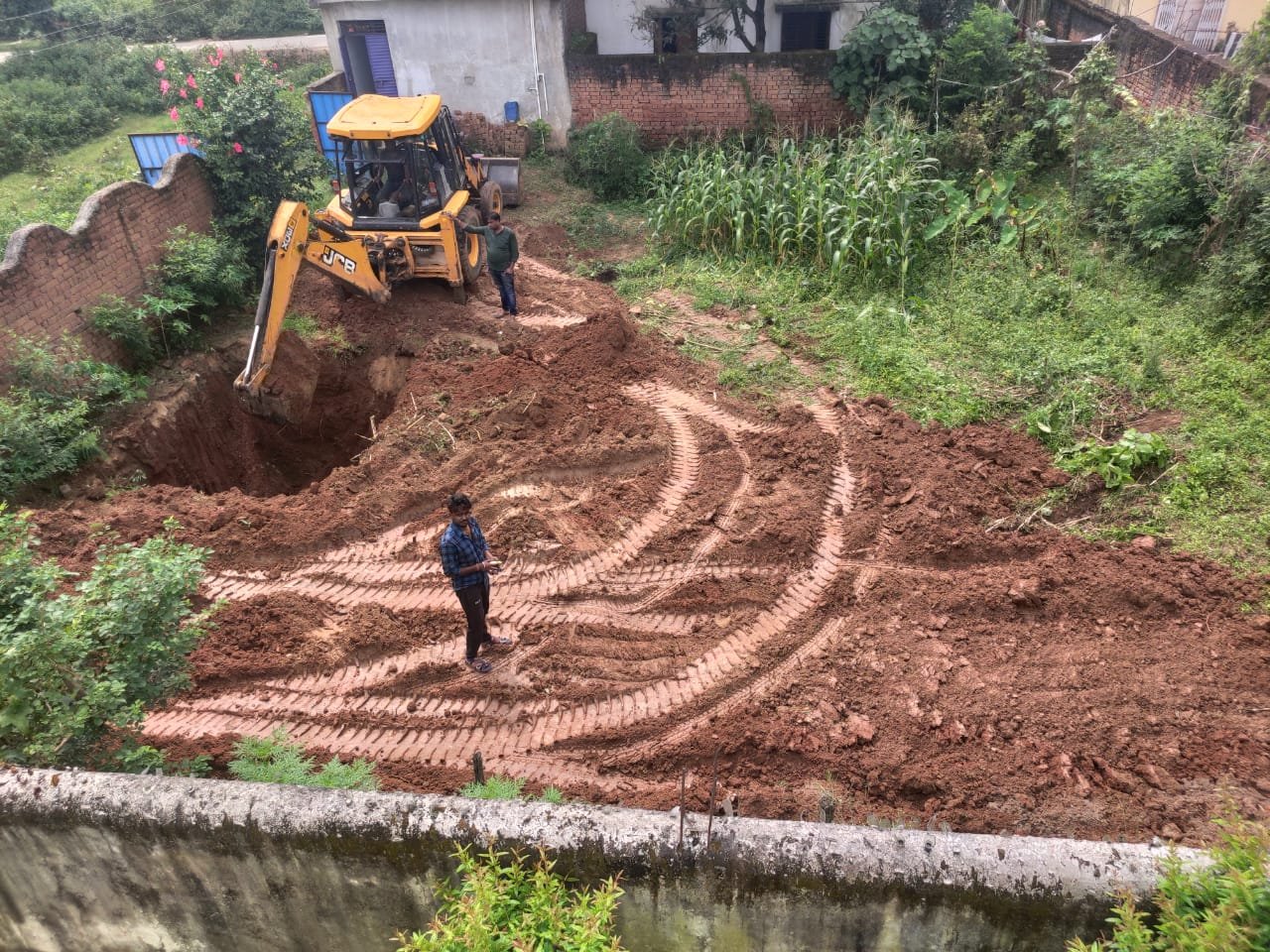 JCB is came here because some unuseful plant are there. So JCB is came for clean the area and construct something big. Also in India there is a meme on JCB is JCB ki khudai.
AFTERNOON TIME...
Today, before 1 hour of lunch I told my mother that I am not in a mood of having a heavy lunch today so I told my mother to cook some light but healthy food that can keep me energetic all the day so my mummy decided to cook khichdi with papad salad and pickle. They are the best combo of khichdi.me and my other family members today had HD in their lines we enjoyed eating a lot and it was also a very tasty but the most important thing is that it is a very healthy and nutritious food because it is very light and easily digestible that is why khichdi is served to a a patient suffering from from fever.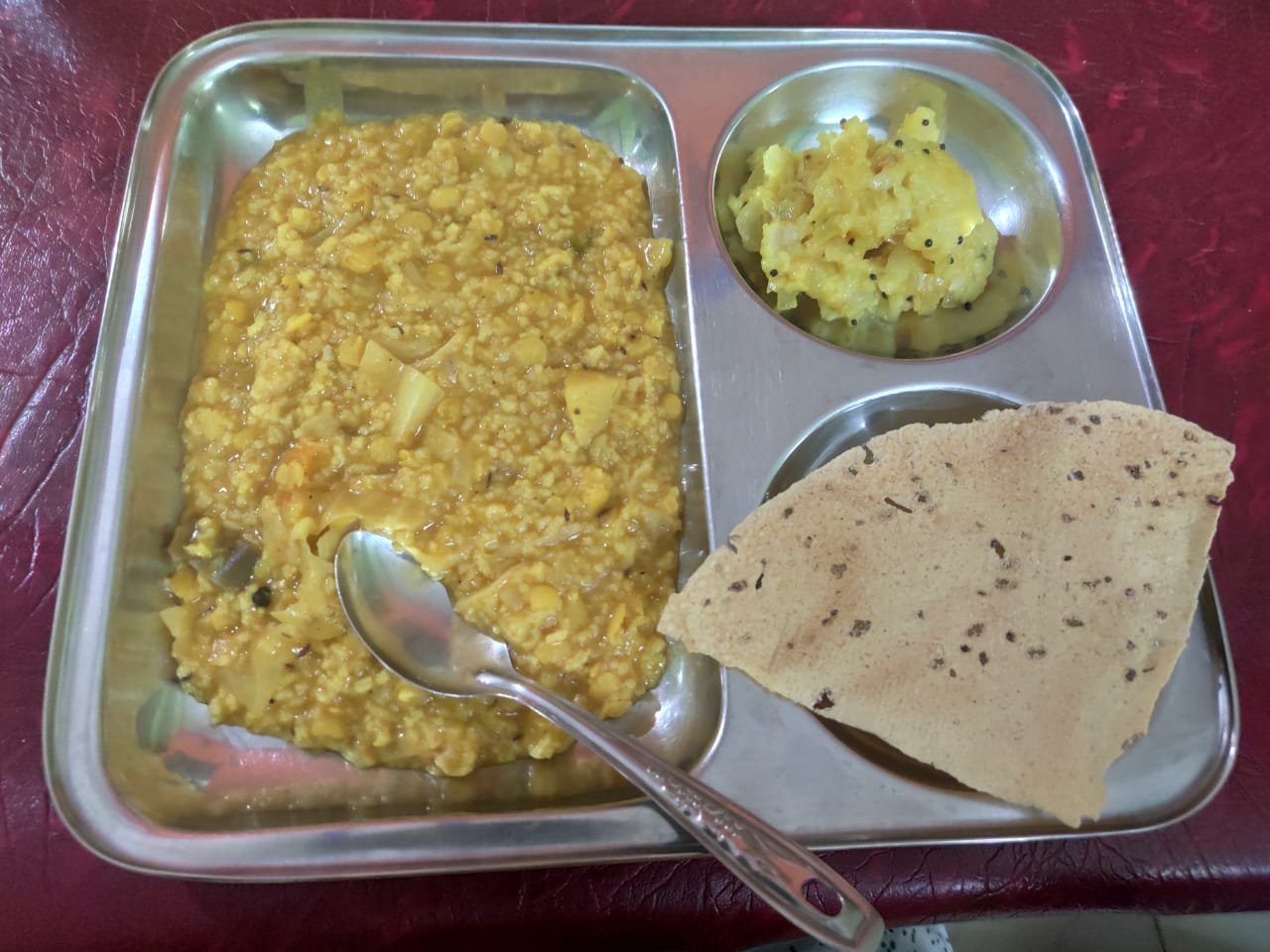 **So today i ate khichdi as i told in many comments on some other steemers that my mother made khichdi in a week.
EVENING TIME SNACKS...
After having my lunch I went to do many other work , studied for a while and played video games more than 3 hours passed and it was time for my evening snack.In todays evening snack I had black gulabjamun. So tasty and delicious. So yummy. What to say about its taste.The essence of rose flower in the gulab jamun was making it more mouthwatering one. After having my evening snacks I went to water my plants. And again it was evening prayer time.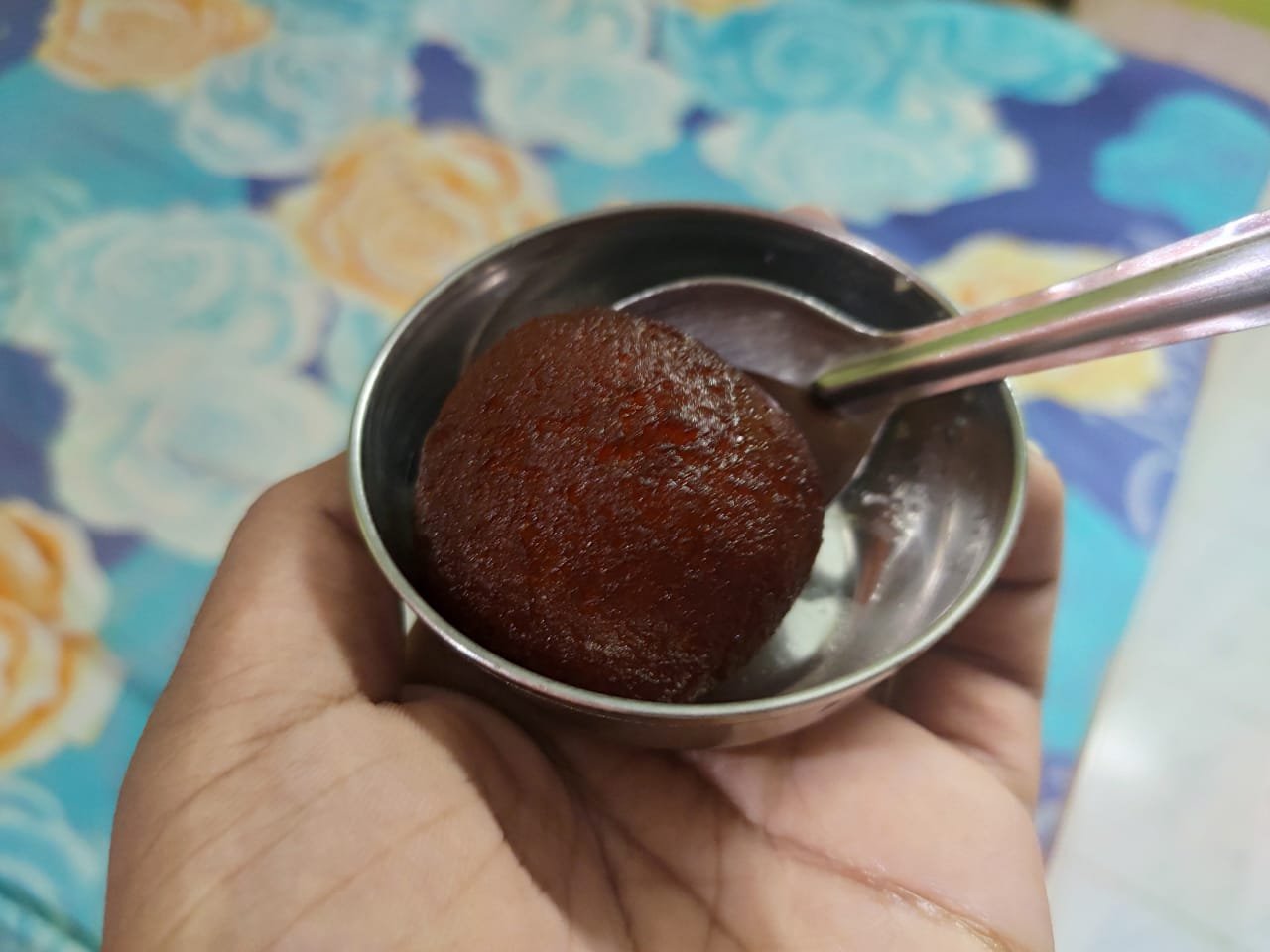 So, today in morning my father bestfriend came to my house and gave gulabjamun for us.
NIGHT TIME...
Today after watching my daily tv show
I went ro have my dinner.In todays dinner my mummy cooked pudi with aaloo masala and barbatti ki sabji.
They were so delicious. I ate all the stuffs made by mother.After my dinner today I didnt went for sleeping I watched today a web series on mx player Immature. A very good one. After watching it I then slept.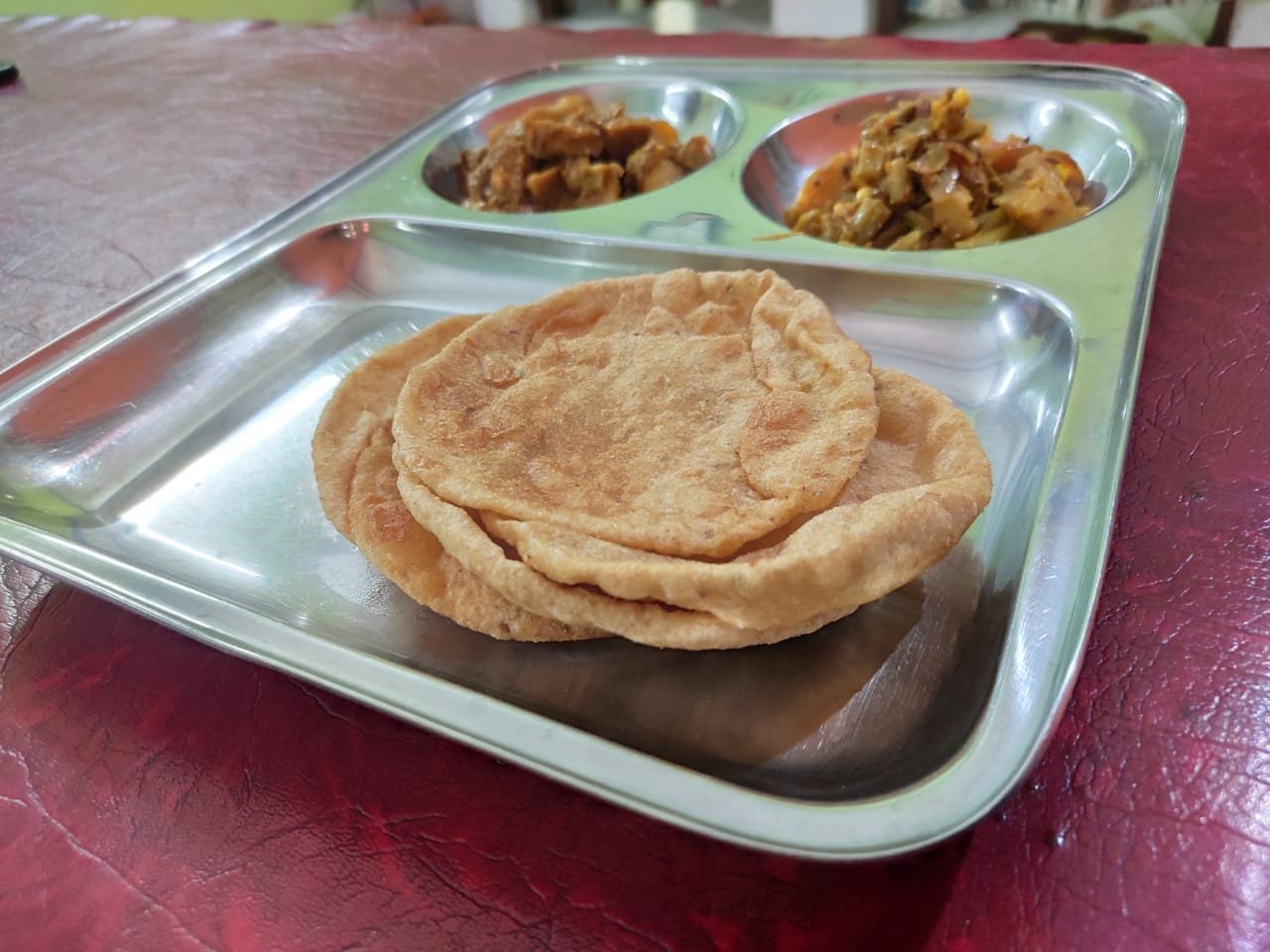 Dinner time
Thats all for today activities i will come tomorrow with my another diary game till then stay safe and stay healthy.
The post reward is set to 100% power up