Hello everyone what's up , hope everybody had a great day. With new energy I'm here for another diary game so let's start summary for the day hope you all gonna like it....
MORNING TIME...
Very good morning to all the readers. Today I woke up at 5:30 a.m. in early morning and decided to go for cycling but it was raining outside in the morning time so I kept my breath and I returned to my bed and slept and again I woke up at 7:30 a.m. in the late morning. After waking up I went to bathroom and did brushing and bathing activity and came back to do and have my breakfast in today's breakfast my mummy cooked Maggi. Simple but delicious and evergreen breakfast to have in your plate I love the taste of medicines I was 10 year old and now also I love eating Maggi at any time a day. After having my breakfast I went on to do my other activities and played video games.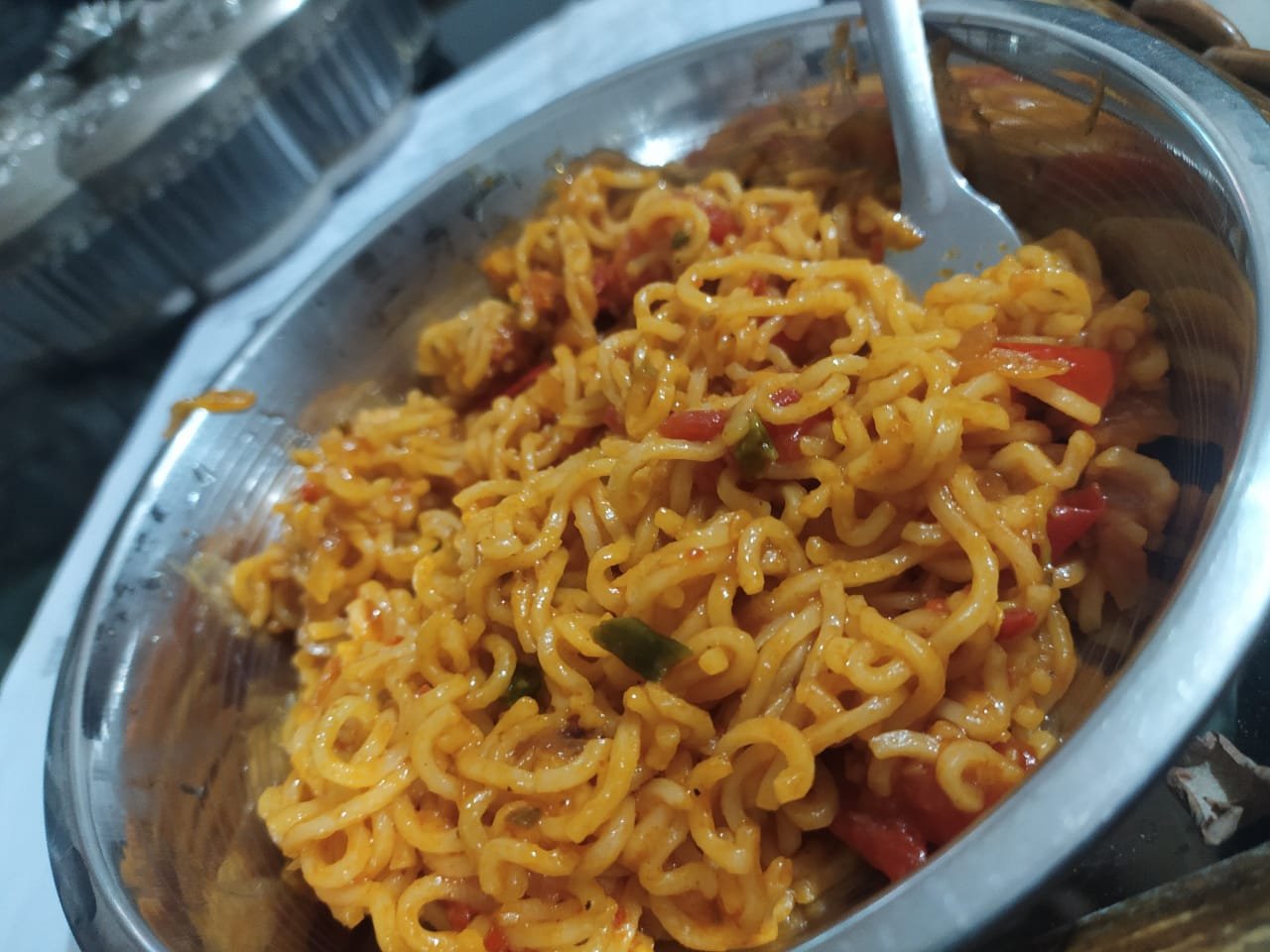 Maggie time
AFTERNOON TIME...
After playing my this new game consistently for more than 3 hrs I started feeling hungry. So I stopped playing game and put my phone in charging then I went to my kitchen and had my lunch. In today's lunch my mummy ko chapati and dal with mix veg vegetable. A very simple and healthy and tasty lunch. I ate all my given lunch by my mother and then I went to read something. Today I read my class 10th novel Helen Keller I read just 2 chapters and I started feeling boring so I again went to play online video games then again Time passed. Then my mummy give me some work to do.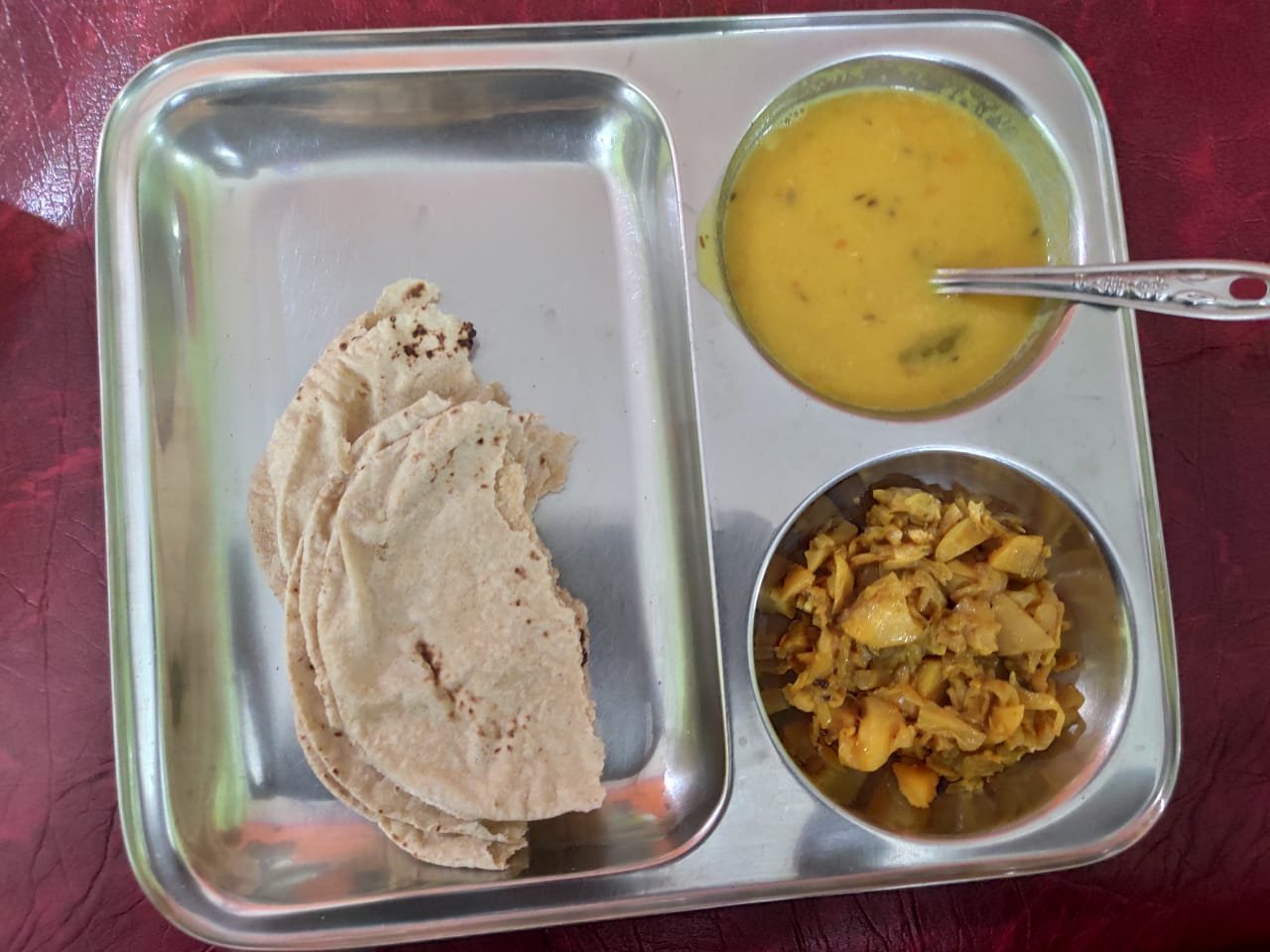 Lunch time
WENT TO TOMATOES PLANTATION...
While I was simply playing video game my papa called me and said get ready today we are going to see your uncle's plantation. he told me that he has grown many commercial crops and now we are going to have a look on to it. So we got ready and around 3:30 p.m. in the afternoon we went to to my uncles plantation it is 3 kilometre away from my house so didn't took much time to reach there. In my uncle's plantation we saw tomato with sugarcane plantation and lots of labour working there. After staying there for nearly one and half hour we return back our home.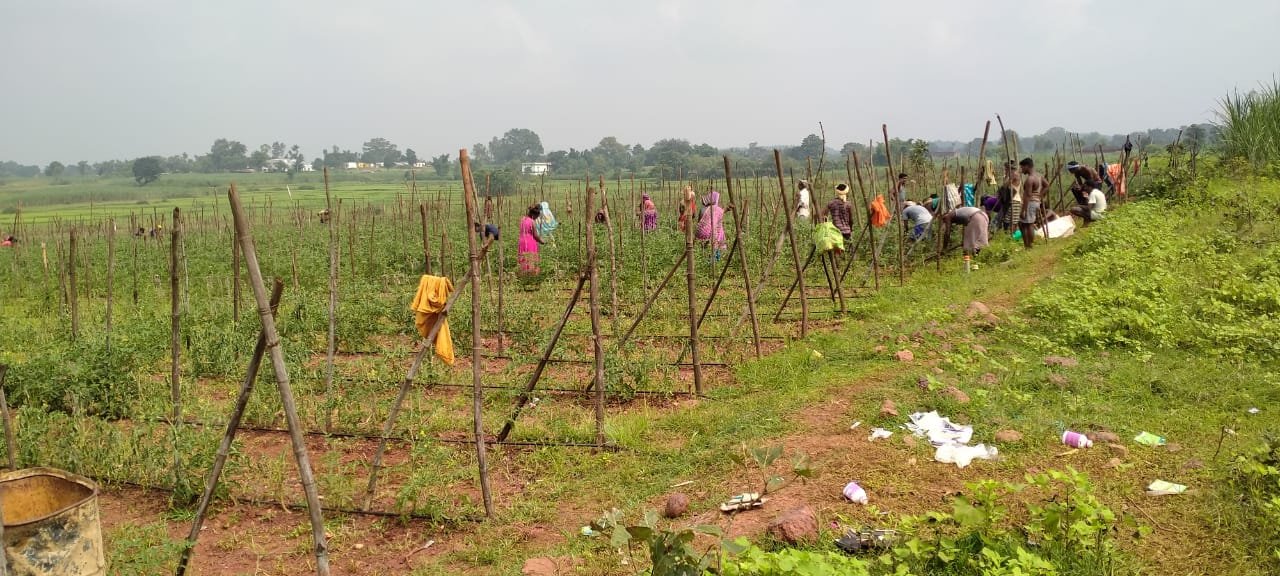 A beautiful area of farming. Plus code - 45HV+GF Ambikapur, Chhattisgarh
EVENING SNACKS...
After returning from my uncles plantation. I was started feeling hungry and since it was evening time my mummy told you wait for your evening snack time. and it was now evening time and my sister code 1 special day special for me since I was feeling hungry. She cooked tomato sauce grilled pasta for me it was so tasty and yummy that I can't even tell you. So delicious and with the red hot chili flavour it was even more tastier.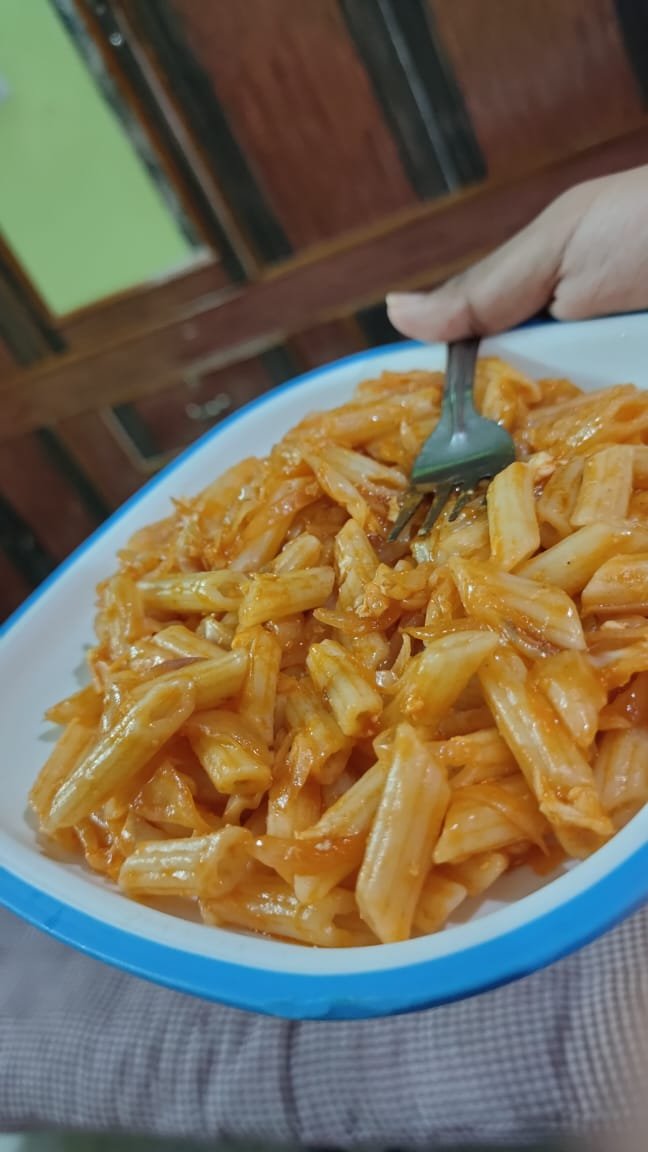 Pasta is one of my Favourite dish
IPL TIME...
So after my evening is negative time for my evening prayer I did my evening prayer and then we went to watch television shows I complete my television shows in at 7 p.m. and after half an hour it was IPL show time. Today's match was between Royal challengers Bangalore and kingsl XI Punjab. I watched the first half of the show where KL Rahul hit a century and smashed RCB bowlers. Then it was their time then I went to to my dinner.
DINNER TIME...
Super Kings XI Punjab gave a target of nearly 207 runs to RCB. Thinking about it I had my dinner. In today's dinner my mummy cooked delicious paneer sabji and puri. Paneer was having a special test since my mummy added cream in it so it was actually a masala sahi paneer. I completed my dinner as soon as possible and went in to my TV screen since it was very useful and important branches going to be I eagerly waited for virat kohli's batting and it was now RCB show time.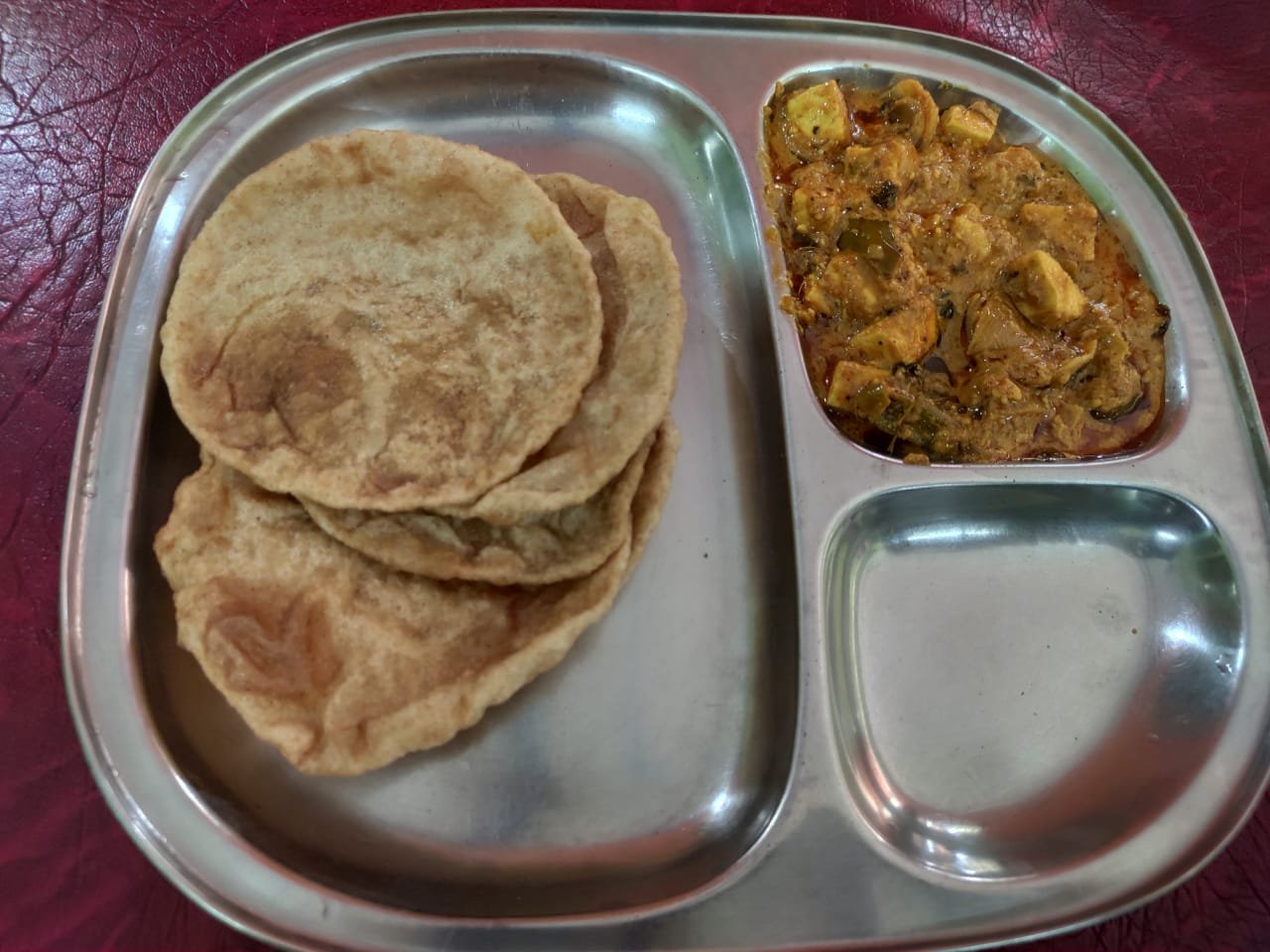 Dinner time
RCB DISAPPOINTED ME...
Very poor performance by RCB team they lost the match by more than 80 runs.
Virat Kohli didn't batted well and the whole team was bowled out at the score of 117. I am a big supporter of RCB but season by season it only disappoints me. After the completion of match I went to have my medicine and after medicine I went to my bed and then slept.
That's all for today activities i will come tomorrow with my another diary game till then stay safe and stay healthy.
The post reward is set to 100% power up