Hello everyone what's up , hope everybody had a great day. With new energy I'm here for another diary game so let's start summary for the day hope you all gonna like it....
So, today is the last day of season 2 and i am little bit sad to know that and ready with full of energy for season 3. I am requesting to @steemcurator01 to please visit my rest diary post.
MORNING TIME...
A very good morning to all the readers of my blog today it is the last day of the season diary game. And because of this I am feeling a bit sad. Since for last 15 days I used to write diary entry daily and it has now become my I one of the hobby to write blogs everyday. I am going to miss writing of blogs and clicking pictures of everything I do. Thinking this hi walk up 7:30 a.m. in the morning. Then as usual in my last I went to my my bathroom and had my brushing and bathing activity. After this I went to have my breakfast.
In today's breakfast my mummy ko poha. It was very delicious as you can see in the picture so tasty and spicy cause my mummy added some flavours of coriander in it. After having my breakfast I went to market to to buy some cookies and biscuits also Cadbury.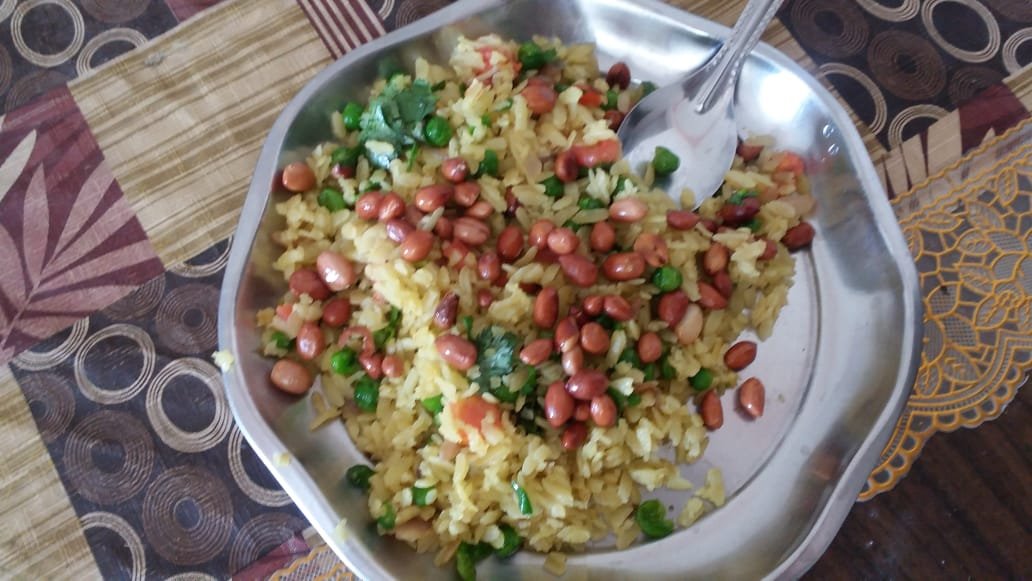 Breakfast time
BOUGHT HANDFUL OF CHOCOLATES...
I was very happy scenes in the market I purchased many biscuits and Cadbury celebration pack for my upcoming days I bought this much of chocolates and biscuits in one time because it was going to be lockdown in our region for the upcoming 7 days so I decide decide to purchase all the cookies chocolate and biscuits in one go. All it cost me nearly 2500 rupees.I purchased it from my uncle's shop and he gave me a discount of rupees 250 a total of 10%. Then I returned back home and went to play video games and did some of my task given by my mother.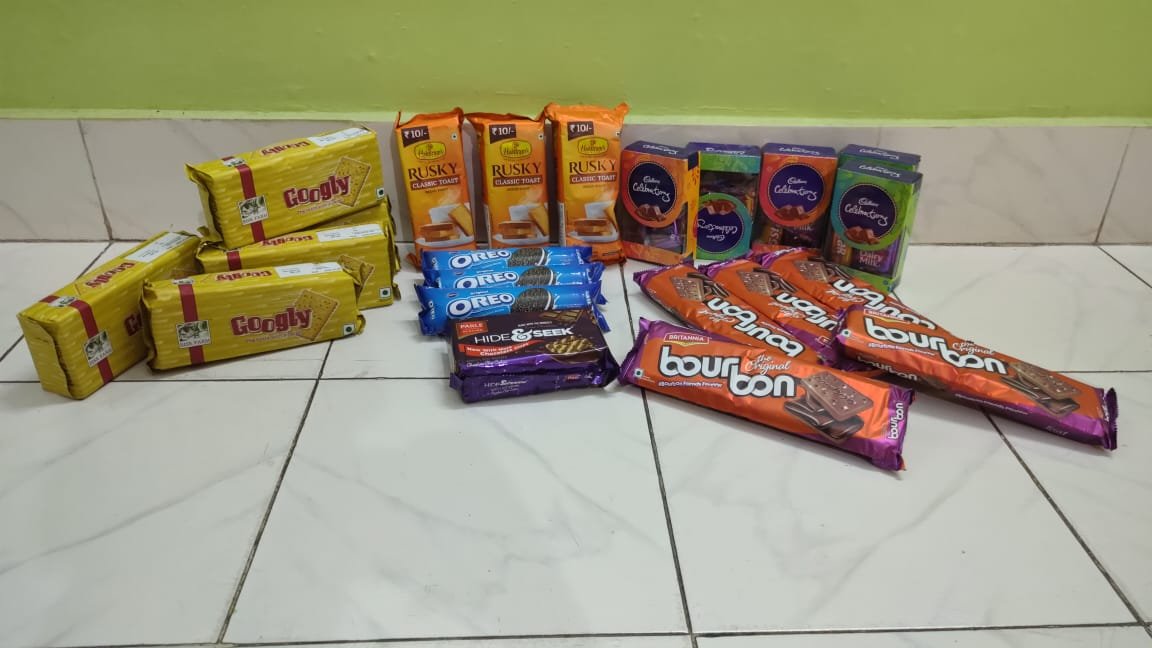 The cost i paid of this $30.53. plus code of my uncle shop location - 554H+47 Ambikapur, Chhattisgarh.
AFTERNOON TIME...
After playing games and doing my household work it was now time for my lunch.my mummy told me that as today she was busy in gardening work lunch will be late for one hour so I went again to play pubg. After one hour my mother called me for lunch as it was completely ready.I was totally exhausted and feeling very hungry because since morning I just had a one plate of poha that's it and I did many work and played games which exhausted my all energy. In today's lunch my mummy cocked many things as it took more time it means she will cook more delicious food for me as well as for my family. Today she cooked fried rice with dal tadka and chana masala special sabji with masala bhindi and lijjat papad. A complete package of lunch. I completed my lunch and then went to do my other odd activities.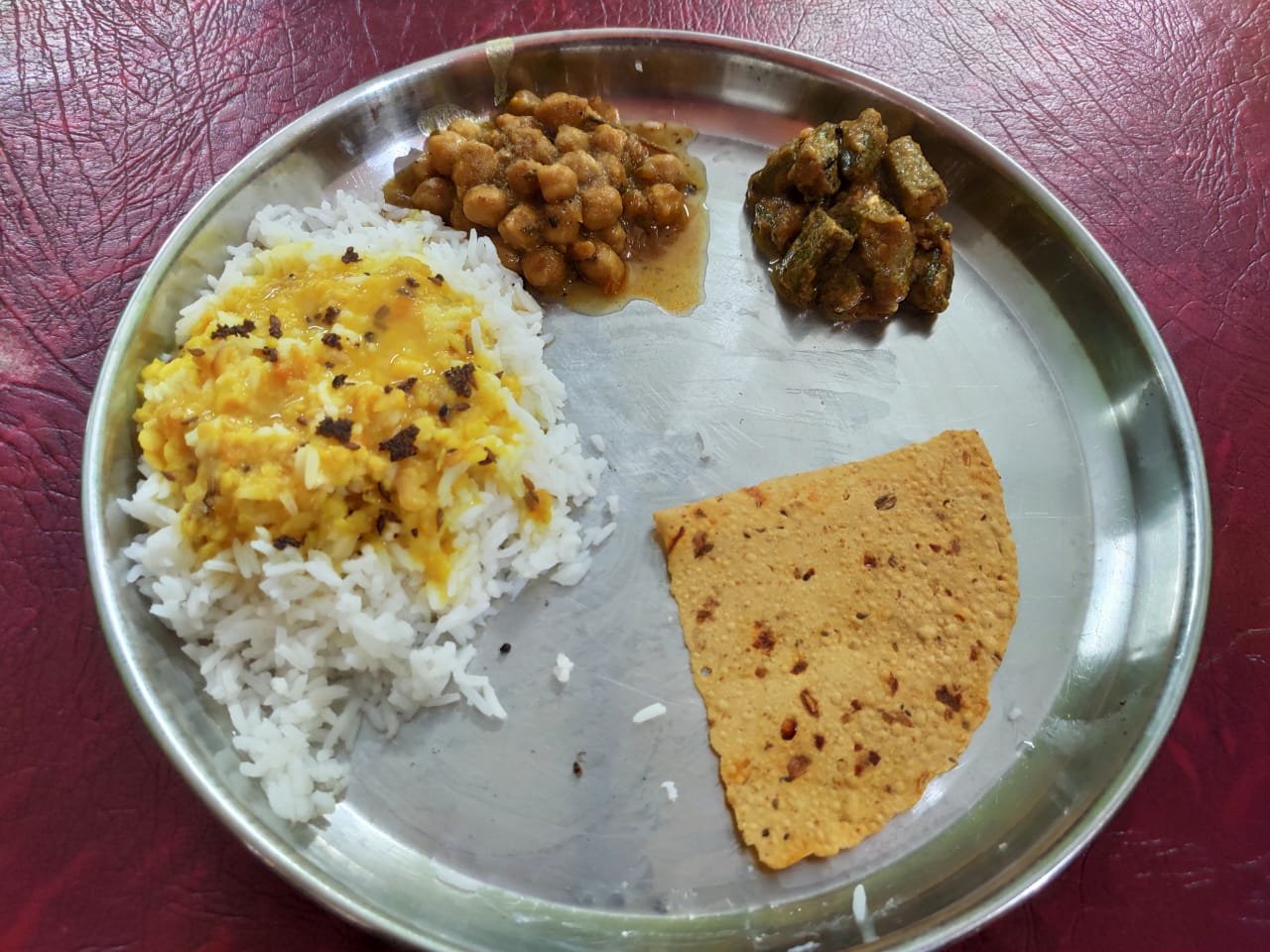 Eating lunch...
EVENING SNACKS TIME...
Today I was thinking about my diary game writing. I I remember my past 50 days how I wrote my daily blocks and activity expressed my internal feelings with all gratitude and I thank steemit for rewarding me for this. I was just thinking this my mummy called me and said cake is ready you can come and join us so in my evening snack today my sister cooked vennila with chocolate flavoured and dry fruit cake you can see in the picture it is very delicious and tasty we all together had the cake. I ate the large part of the cake and my sister also ate enjoyed the cake and then went to do our activity. With this it was now evening prayer time.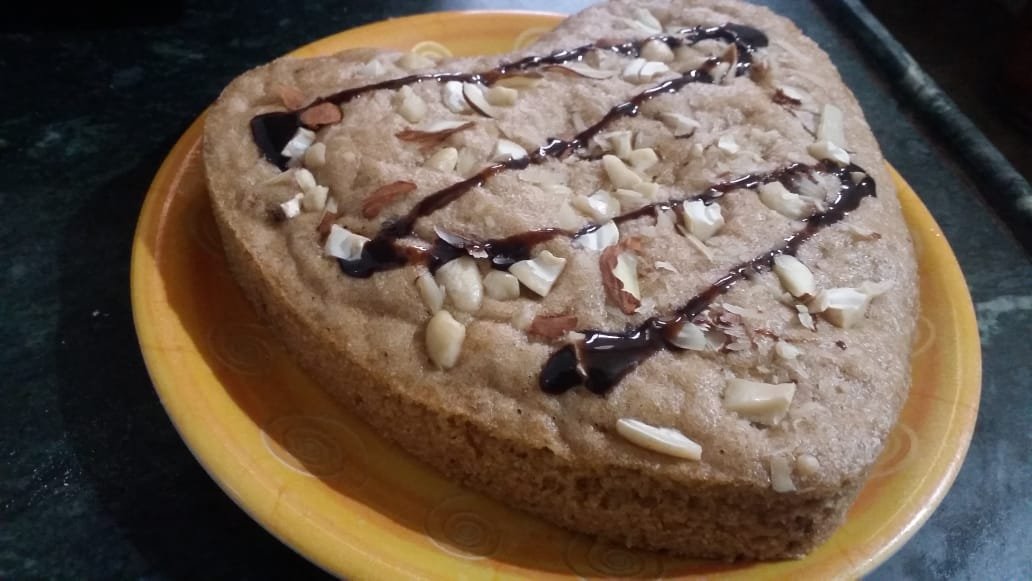 A tasty cake
IPL SHOWDOWN...
I completed my evening prayer and then sat in front of my TV because today it was a IPL show time. Since it was 7 o'clock and 30 minutes more for the action so I went to to shop and bought cold drinks. Because without cold drink watching match is quite a boring thing but with chilled cold drink and MS Dhoni in action it is a wonderful feeling. Today it was match between Chennai super King and Delhi capital. Again today Chennai super King won the toss and decided to bowl. I watched the first half of the match in which year Delhi capital give a target of 176 run to CSK.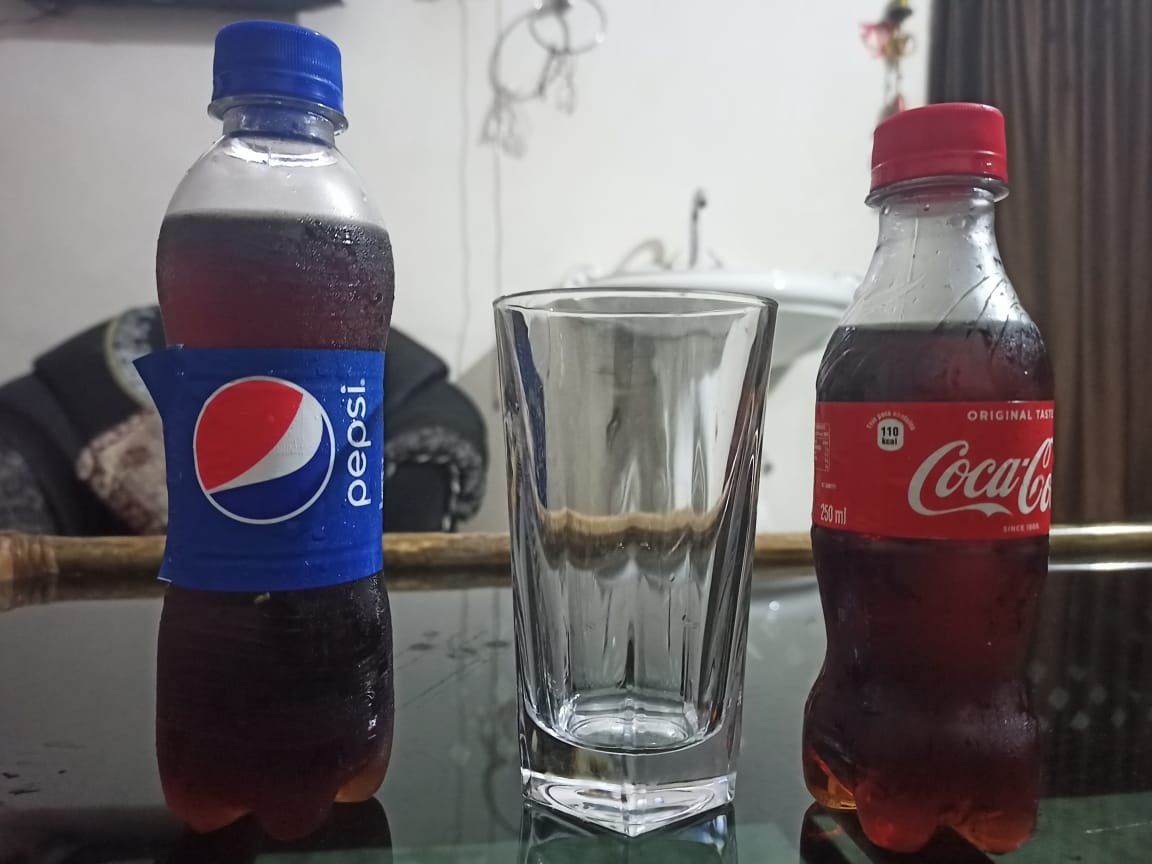 Chill time
DINNER TIME...
During the break I came back to have my dinner. In today's dinner my mummy cooked chapati and kaju kadhi. A very tasty and delicious 😋 dinner. I ate 2 plates of kaju kadhi because I loved the taste of gravy. All my family members completed dinner and then went to watch the batting of Csk. But as soon as we started watching the match Csk started to disappoint me. Today again Csk lost the match by 44 runs. I felt very bad. With all these I completed my day. And went to my bed .Thank you for reading my blog see you in the upcoming activities and contests of Steemit. Untill then keep smiling be safe and healthy and take care of yourself and your family.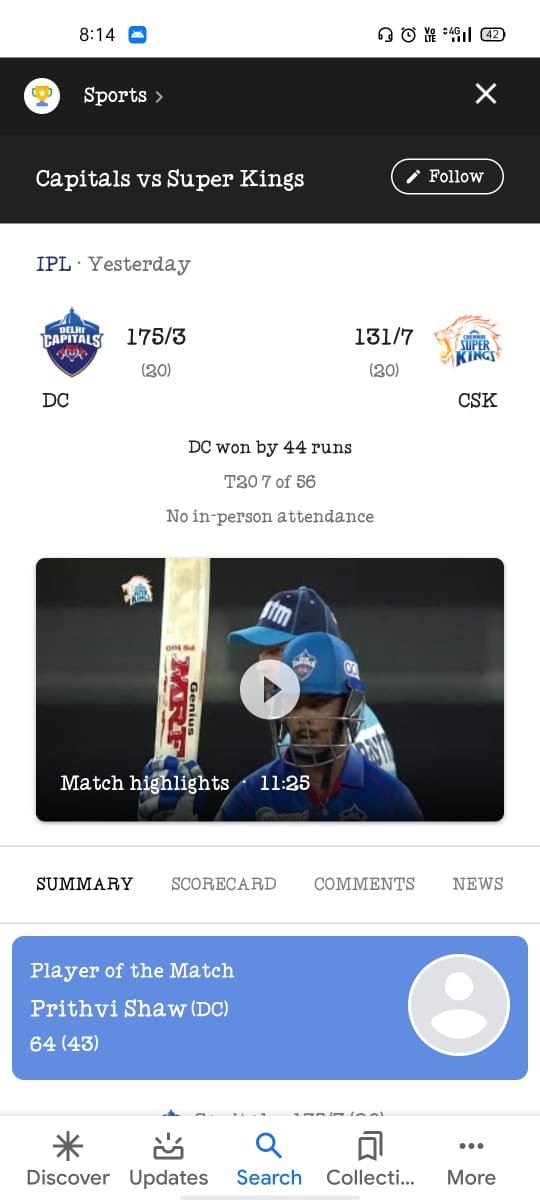 Chennai super king lost
Thats all for today now i am come tomorrow with my season 3 diary game till then stay safe and stay healthy.
The post reward is set to 100% power up