Winters call for sweet cravings! We all love to eat something sweet after every meal but our concious doesn't allow for sure. But what if we get to eat something sweet that doesn't hurt and is amazingly tasty? Masala gur is a winter special dish that is very tasty, healthy and helps our taste buds. It's made with nuts and gur of course. Let's see how we make it.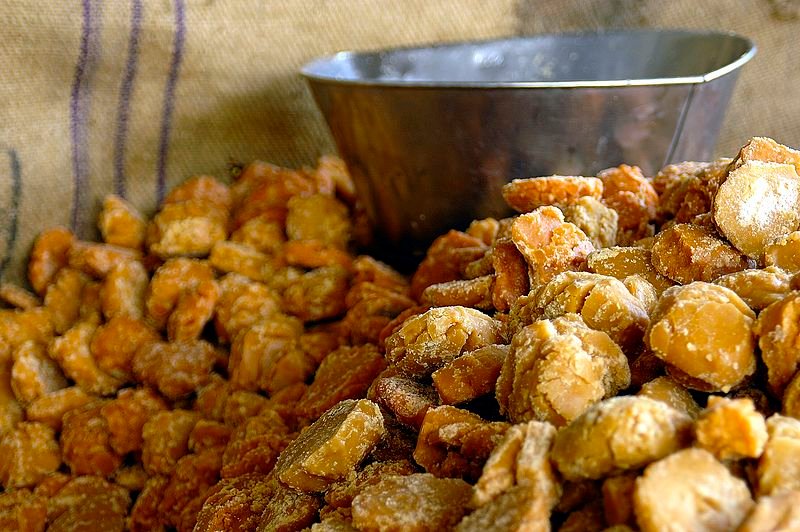 Ingredients
Gur (500 gms),
50 gms almonds,
50 gms cashew,
50 gms peanuts,
2 tbsp fennel seeds,
ghee
Recipe:
Step 1: Chop the peanuts, cashew and almonds into small pieces.
Step 2: take a pan. Add 1/2 tbsp ghee to it. Add the fennel
Seeds, peanuts, almonds and cashew to the pan and roast them on low flame until brown. Keep aside.
Step 3: take another tbsp ghee in the pan. Add gur to the pan and let it melt on low flame. Stir continuously.
Step 4: once the gur melts completely and starts to leave the pan, mix the nuts in the gur and give it a good stir.
Step 5: take a plate, grease it with flavourless oil. Now pour the gur on the plate and allow it to settle for about 2 hours.
Step 6: once settled , cut the gur into small pieces .