Chat is an extremely popular snack across the country. It is available in different regions in different styles. Each one is unique in its own way. Papri chat is made using papri (Flour pooris) and curd with green chutney (mint chutney), saunth (tamarind chutney) and other dressings. Not only does it taste it, it looks too delicious to resist. Let's see how we make it.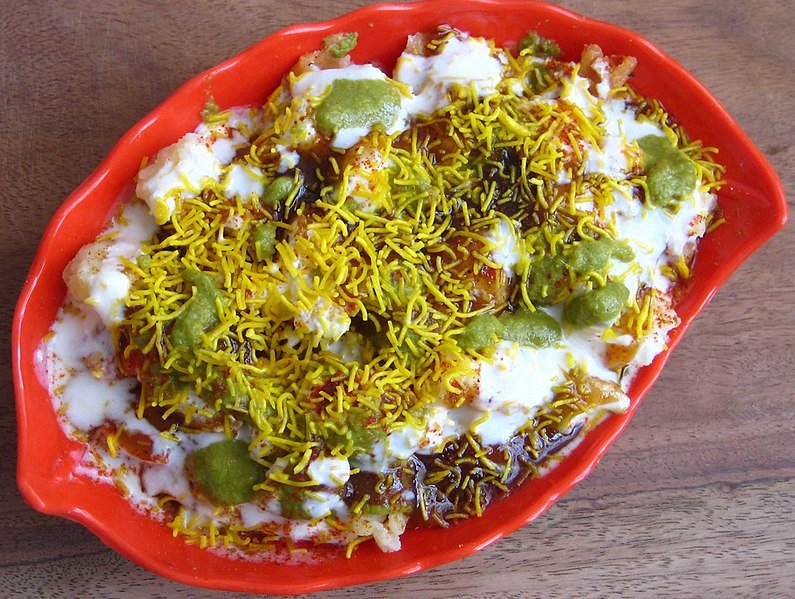 Servings
2
Ingredients:
16-20 papri,
1 chopped onion,
1 boiled potato,
200 gms sweetened curd,
saunth, mint chutney,
coriander leaves,
pomegranate seeds,
sev,
salt as per taste,
red chilli powder,
chat masala
Recipe:
Step 1: Place 8/10 papris in a plate.
Step 2: Add properly whisked sweetened curd on top of the papris covering each one of them.
Step 3: using a spoon, add green chutney and saunth on top of the curd. You can adjust the quantity as per your taste.
Step 4: cut the boiled potatoes into small pieces. Add boiled potato pieces and chopped onion from the top.
Step 5: Further, dress with coriander leaves, sev and sprinkle salt and red chilli powder on the top.
Step 6: serve with a cold drink!