Good morning steemians,
Today I started my day early at 8 am. When I wake up it was raining outside. The whole night was also raining. In the next 20 min, I did my morning activities and planned to go out. But due to rain denied going out and walked into the room.
After that spent some time on social media and making calls at home. Talked with mother for the next 15 min then.
After talking with her went to the balcony to check if raining outside or not. Rian was stopped so went out and bought some fruits and ate breakfast.
Now the time is 11:45 am logged in for office work and started working. At 2 pm took a break from work and started cooking lunch. After cooking did my lunch, then walked for 15min and continues with my work.
In the evening it was raining. So can't go out but I was feeling hungry. So planned to prepare onion pakoda. I took help from one of my friends on call and prepared pakoda along with tea I ate pakode. You guys can't believe how much I enjoyed my pakoda in the rain.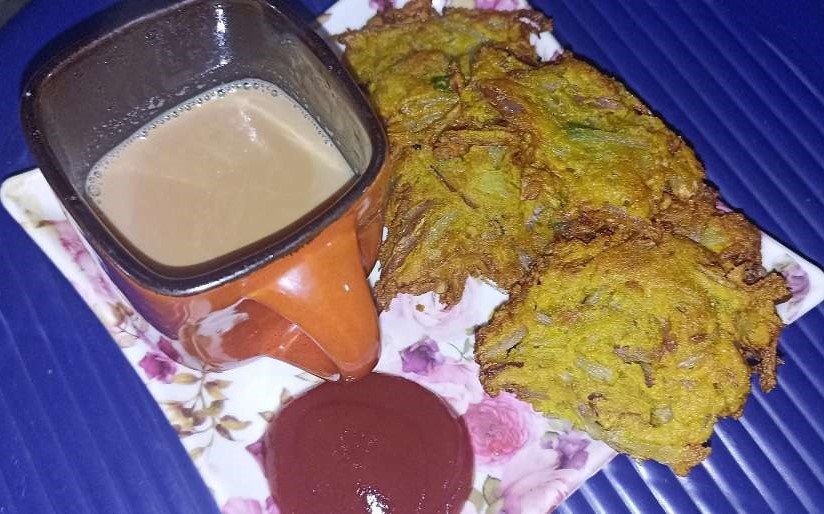 Tea with Pakode
Now it's 8 pm and I have back-to-calls. Attended all meetings back to back. All meetings get covered at 9 pm. After that, I prepared dinner and had my dinner at 10 pm.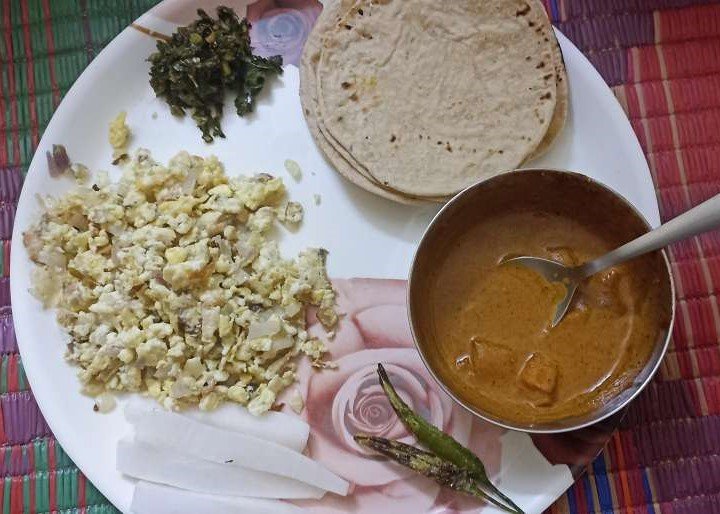 Dinner
Now it's 11:30 pm time to sleep so head to my room and slept.
That's all for today. Hope you like my post.
Thank You.