Today I start my day at 8 am, stretch my body, and then get fresh. After that went out for a walk. Back to the room after half an hour. Rain still not stopped from the last 1 week.
After back to the room lay down on the bed and then make a call at home to talk with my mother but she was in the market. Then make a call to my sister-in-law and talked for the next 10min.
Now the time is 11 am and I have to do breakfast so ate Jam and bread in breakfast.
After breakfast opened my laptop to start my work but don't know why I was not able to concentrate. At 12:30 pm I had a call with the team but due to any reason, it got canceled. So planned to start cooking. I started cooking vegetables and rice. After preparing lunch I finished my lunch.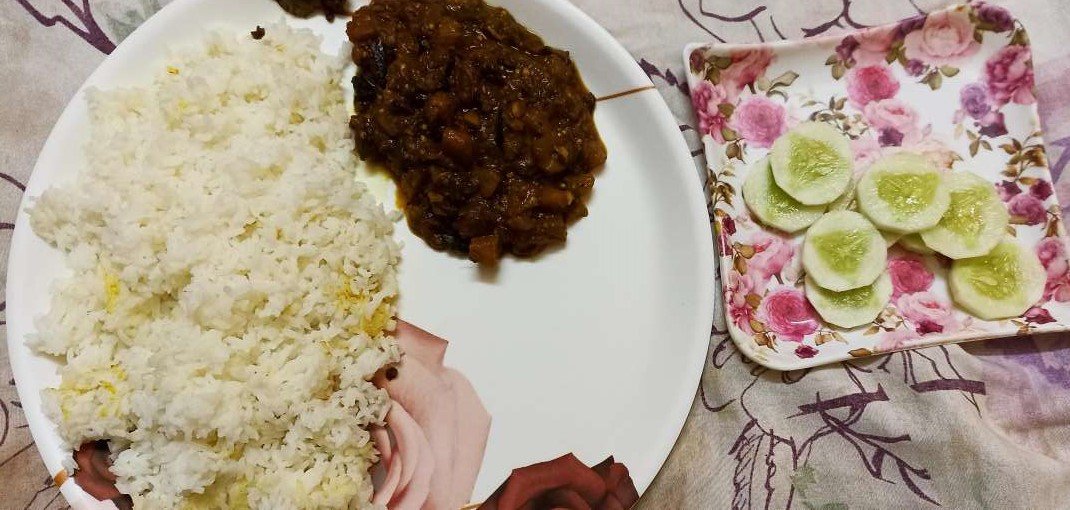 Rice & Vegetable
After lunch walked for some time and then sat to work. Now I can do my work with more interest.
Worked continuously till 5 pm. Meanwhile, I took shower and then prepared lemon tea and drank.
In the evening at 8 pm attended a client call which end up at 9 pm. After the call, I ate samosa and jalebi that I bought before the call when the rain was slowed down.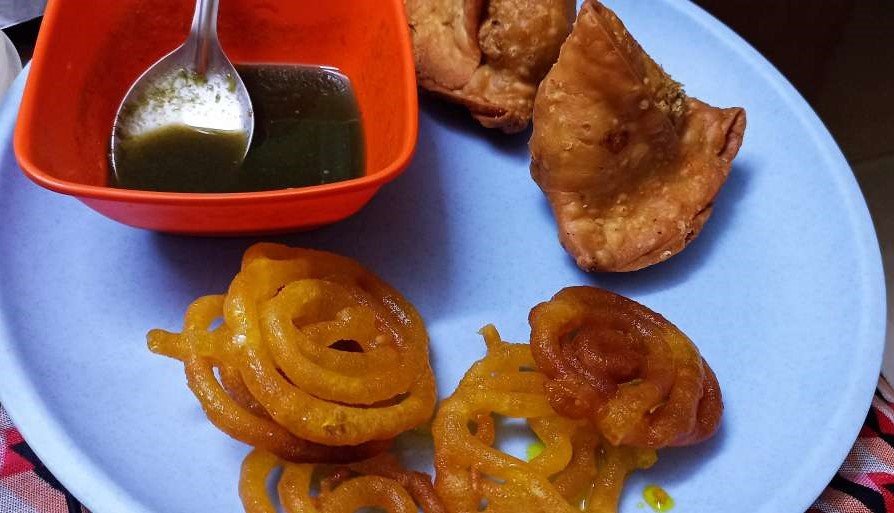 Evening; Samosa | Jalebi | Chutney
After having it rested for 20 min. After that started to prepare the dinner. After preparing dinner, I finish my dinner.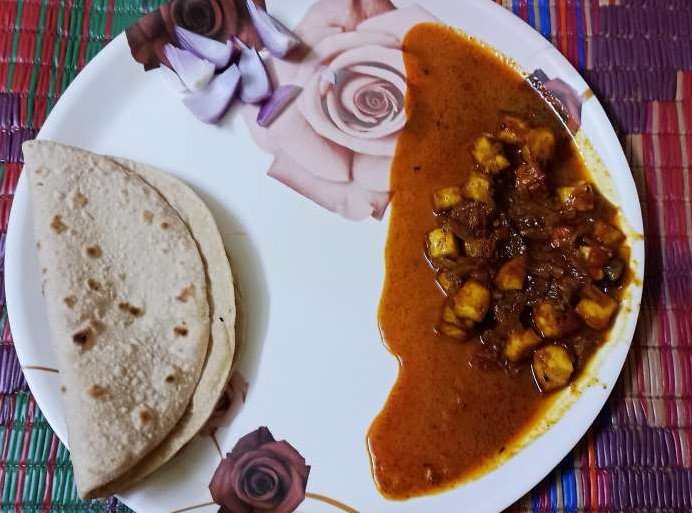 Roti & Paneer Mashala>
Then I did my regular walk meantime boiled milk. It was 11:30 pm now. Today I had started my work late so sat to finish some pending work. So i have planned to work till 2 am then i will head to bed.
That's all for today. Hope you all like my post.
Thank you!!