Hello All,
Hope all are well and doing great. Now Going to share my day with you all.
Today is Saturday means the weekend so no burden of office work today. I woke up at 7:30 am, don't know why I wake up early today as today is the weekend. Tried to sleep more but outside in street I can hear the noise of vendors and kacharawala giving the horn 📯 so people get to know they came for katara. Due to this noise, I could not sleep again so decided to leave the bed and start my morning activities. Till 8:30 am I was done with my all morning activities.
After that, I used Instagram, Facebook, saw WhatsApp status. Spend half an hour on mobile now it's 9 O clock. l Opened my laptop and started to watch the movie, Udham Singh. Vicky Kaushal has played the role of Udham Singh. When I started watching this movie seems very slow but after half an hour, I understand the concept of the movie and I liked it. Middle of the movie I started feeling sleepy very hard so paused the movie and slept.
Wake up again at 11 am prepared breakfast and continued my movie. I finished my breakfast and keep watching the movie.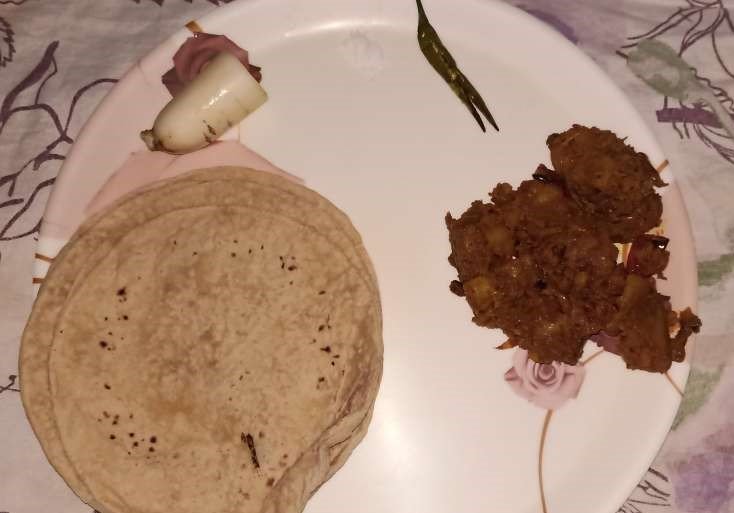 Breakfast: Roti & Vegetables
After finishing, the movie went into the balcony spent some time there. After that, I prepared egg-fried rice and did my lunch.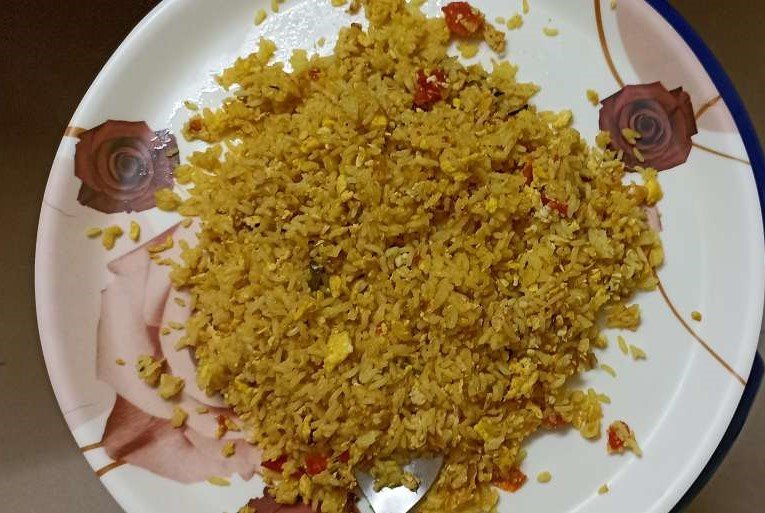 Lunch: Egg Fried Rice
After lunch spent sometimes on YouTube to watch vlogs and new movie trailers. Then I realized I have to look for the passbook that I have lost. To find that I cleaned my room and found the passbook.
In the evening went out and back to the room after 3 hours. Now it's night and was not feeling hungry that much so I prepared poha at night at 11 pm and ate that.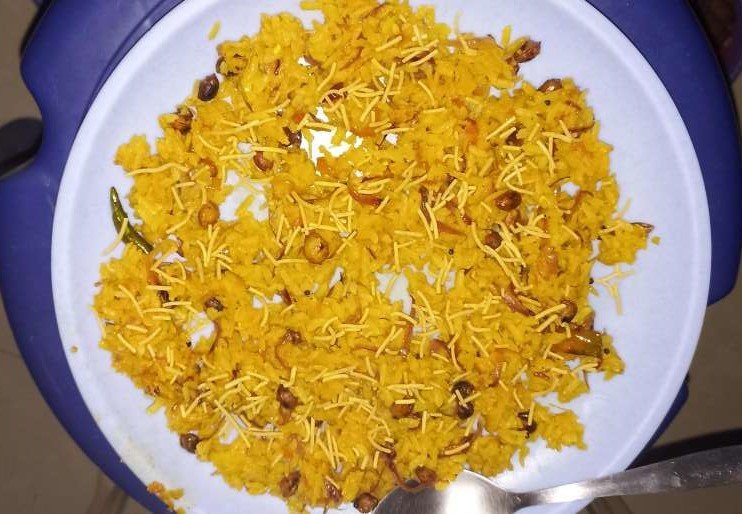 Dinner: Poha
After eating that planned to sleep because I was feeling tired today so slept at 11:45 pm.
That's all for today.
Thank You.