Today I started my day at 8:30 am today is the weekend so no need to rush for anything. After waking up scrolled social media and steemit posts.
After half an hour I left the bed and then start my morning daily activities. After the activities went out for breakfast and visited the same place I used to do breakfast. Again ate plain dosa and channa masala.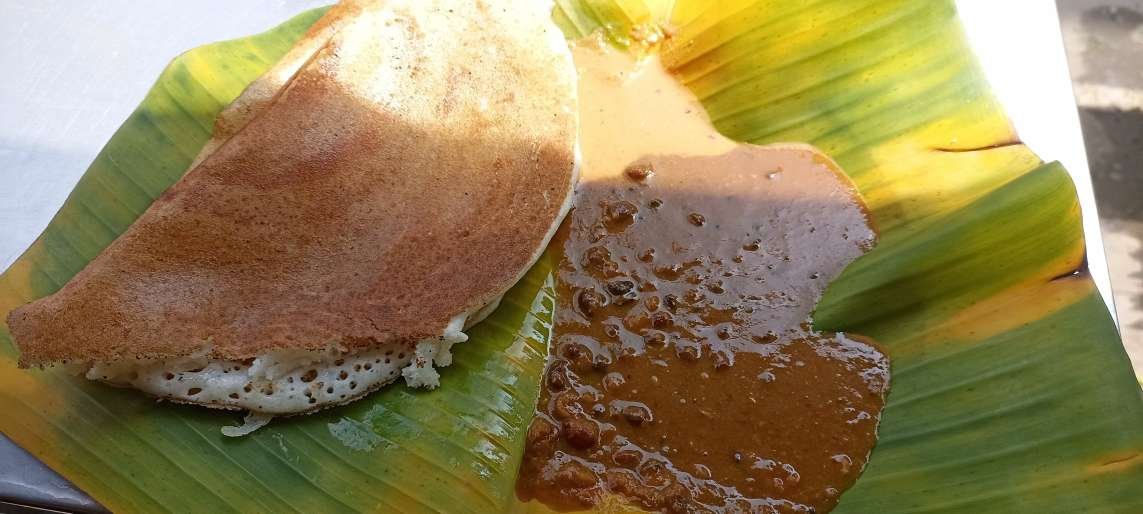 Breakfast
After breakfast back to the room. Then make a call at home and talked to my niece she is 3 years old. She was doesn't want to talk with me. I'm always scared of her 😄that's the reason she doesn't want to talk but she demands things from me mostly she asked for Makeup KIT.
Now it's afternoon, time to take a break from study and need to have lunch. I have today rice and daal potato fry and chips in lunch.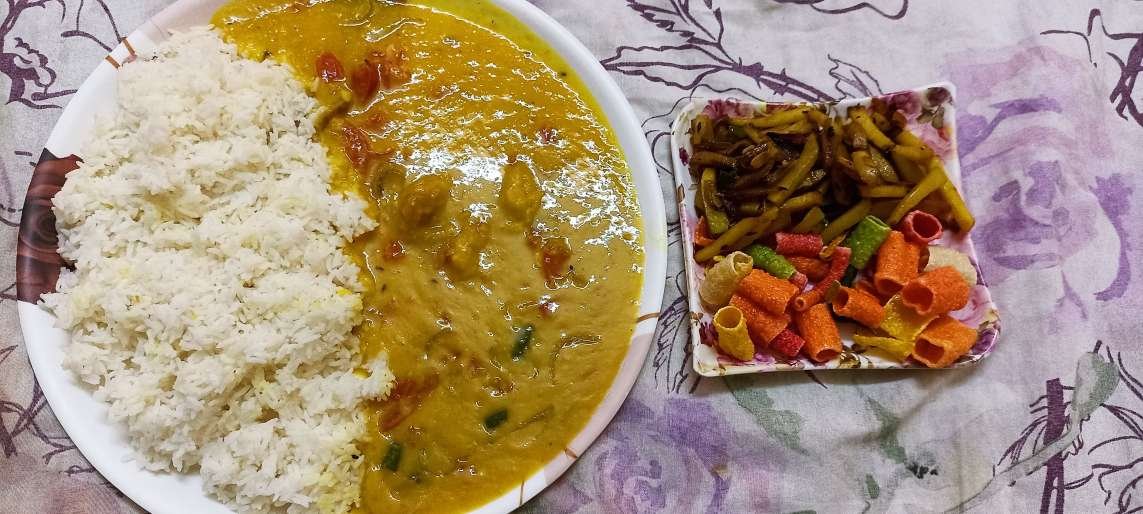 Lunch
After lunch walked for sometimes then sat to watch the T20 World Cup match. Every day have two matches. I watched first Aus vs South Africa and then Eng vs Westindies.
After watching the match went out for dinner. Out was very heavy rain so I took an umbrella then went for dinner. Dinner was very less test but I was hungry so ate all food.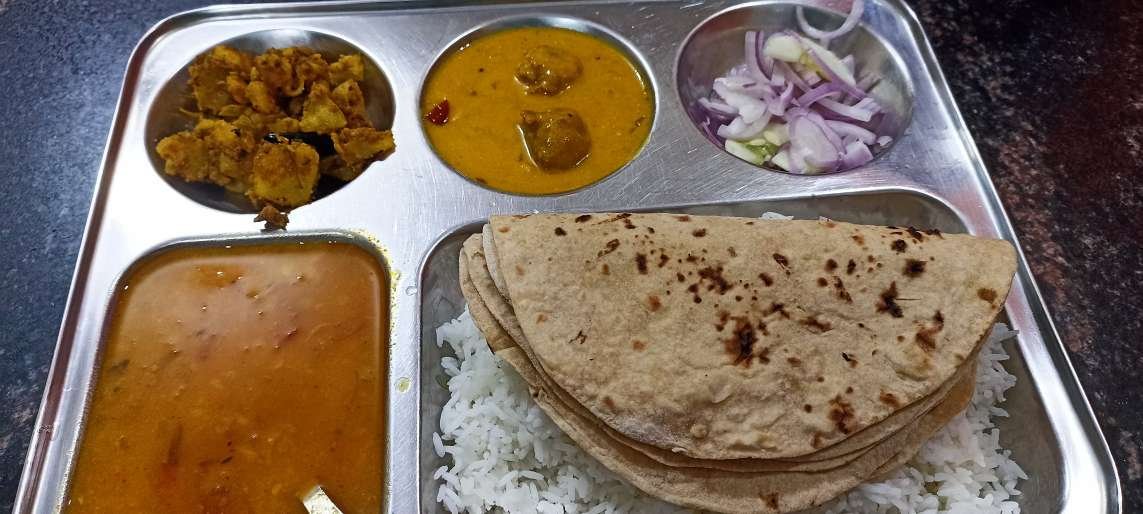 Dinner
Back to the room to boil milk after drinking the milk and slept at 11:30 pm as I have to wake early morning at 5 am.
Why I have to wake up early morning I will tell you in my next post.
That's all for today.
Thank You.