I woke up early in the morning at 8 am went out for a walk and back to the room in half an hour then I did my morning activities and did a small amount of exercise.
After exercise boiled the milk and ate roti-milk for breakfast.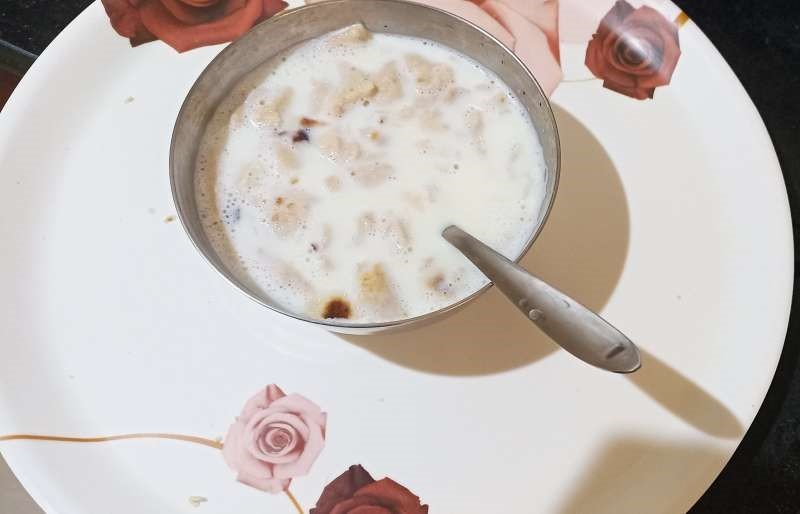 Breakfast: Milk-Roti
After breakfast, I make a call at home to talk with Mother and Father. We all had a discussion on a point we were waiting to do for a long time.
Now it's afternoon 12 pm logged in for office work and worked sometimes and finished the work which was pending for the past couple of days.
After finishing the work get into the kitchen to prepare lunch. To say I prepared chana and potato mix vegetables. As we know every day for everything experiences are increasing. So we have managed everything very cleverly.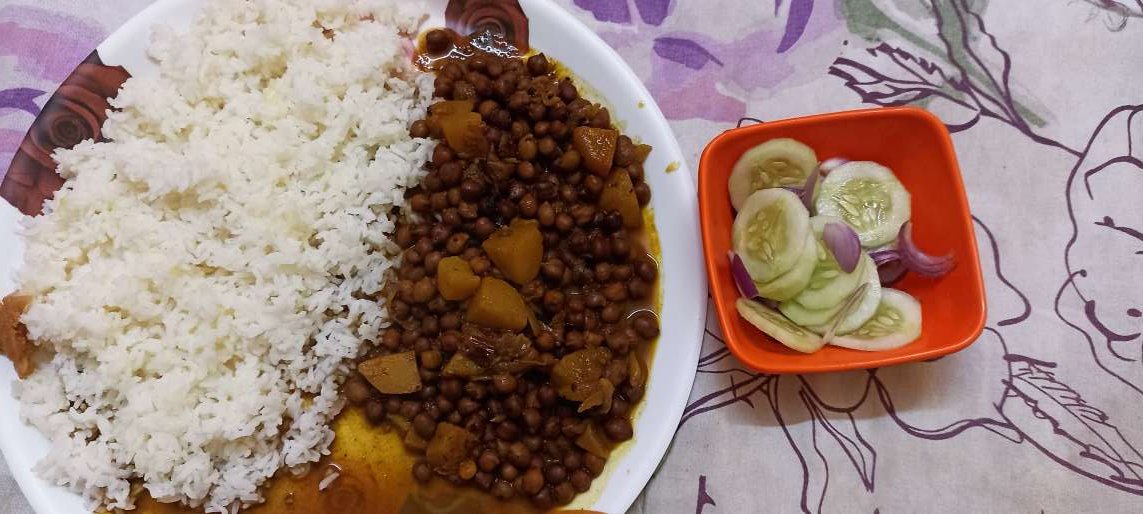 Rice & Vegetables
After lunch, I did my regular walk to digest the food. After the walk resumed my work.
In the evening I was feeling hungry so planned to go out and eat chaat but it was already 8:30 so couldn't get the chaat anywhere. Then planned to eat golgapa but the size of golgapa was too small so finally decided to eat bhelpuri.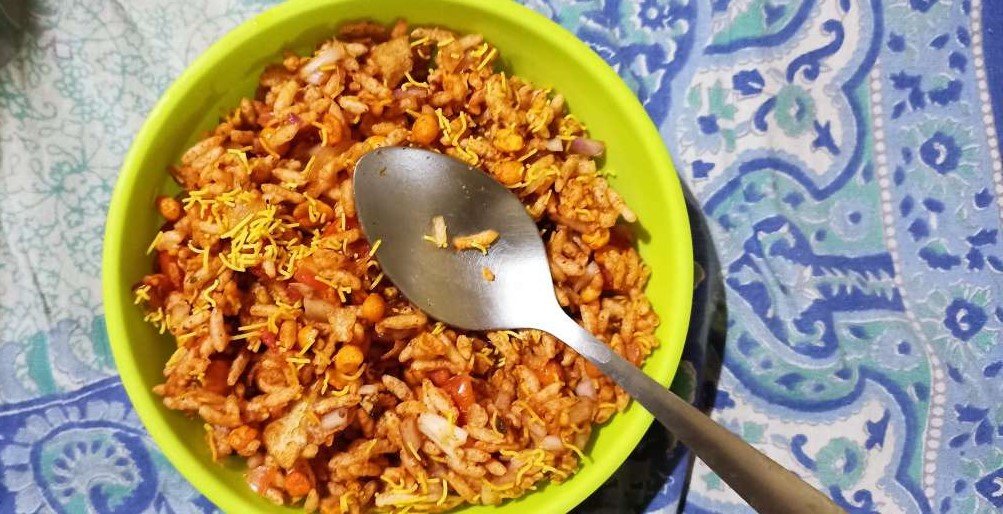 Evening Snacks: Bhelpuri
One thing I was thinking while rounding from one shop to another shop and choosing the items as per my choice, if someone is with you you can't walk one shop to another and again another to others even I also can't do the same
This is how j spend my day. Hope you like my post.
Thank You.