Good Morning Steemians,
Today I start my day at 9:30 am stretched my body and, drank water, and then went into the balcony so that I woke up completely and did not think to go back and sleep again. After spending a couple of minutes on the balcony I did my morning activities. After that prepared breakfast and finished my breakfast.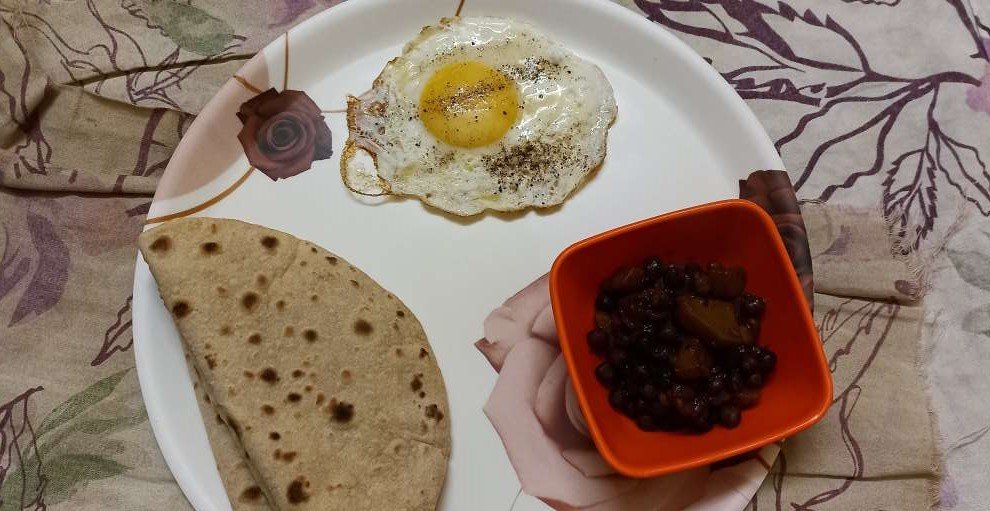 Breakfast: Roti | Veg | Omlet
After breakfast make a call at home and I got to know that my father went to the construction site to do some work which is not needed to do by him. So my mother complained about it. After knowing this make a video call to him so that I can see what he is doing there but he not picked the phone so I did a normal voice call and asked him what he is doing there. He said nothing just came to see if everything is alright here. I didn't mention to my mother what she said but from my end, I suggested him not do anything. He is not 60 plus so and retired from his work. So I told him already to not do any work just keep an eye on laborers.
After talking with him logged in for office work and is currently gone. So connected through mobile and start my work. After half an hour power came then connected again from wifi. These days in Bengaluru have power cutting in intervals in each area.
Now it's afternoon 12:30 pm and I have to cook. As I mentioned I am all alone at home so I have to prepare all food. After cooking the food finished my lunch.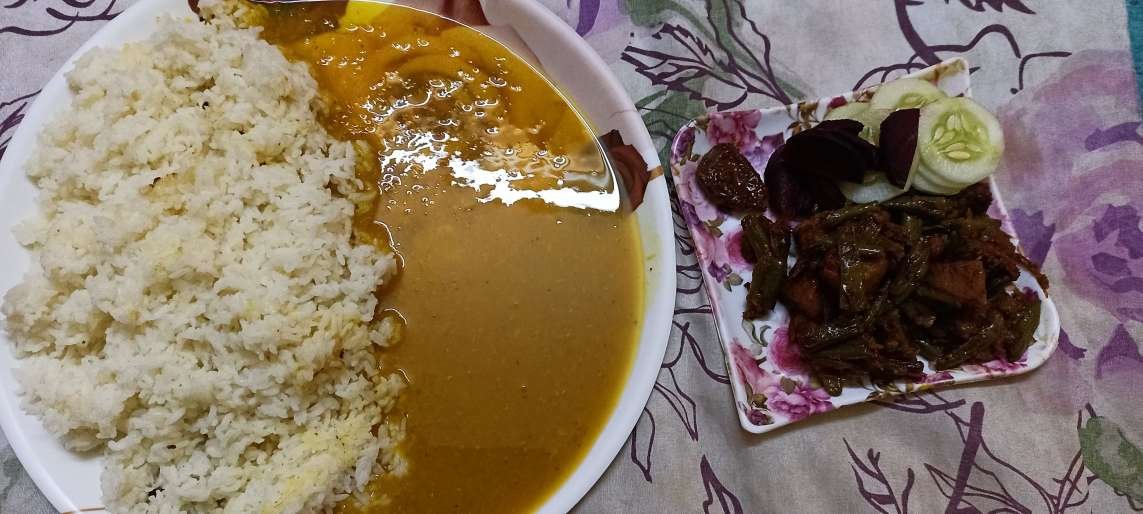 Lunch: Rice | Daal | Vegetables
After lunch did my regular walk to digest the food. Bas yhi rah gaya hai khow aur fir usko pachao. Sometimes I feel how boring life I have. Every day doing same activities nothing
extra activities. If the company organizes some times Friday activities also do not participate.
I resumed my work and there was not too much work and no active tickets for me. So I planned to take shower when I back after the shower check my mobile there was a missed call.
I call back on that number but the call was not connected that might be any marketing people who have called me. Today is a match of Westindies vs Bangaladesh and the second match Afghanistan vs Pakistan. I was more interested in Afghanistan vs Pakistan match which was going to start at 7:30 pm IST.
When I opened my phone got to know One of Kannada's films Start Punit Raj Kumar got expired after his first heart attack. When he was in GYM then he get attacked and admitted to Bengaluru hospital but doctors couldn't save him. It was really heartbreaking news for all his fans. I heard that he was a very kind of person and helped many talented
youngsters in acting.
In the evening I planned to eat fish just before Diwali. Went to the fish market and bought the fish and back to the room at 6:15 pm. At 6:30 pm I have a call with a client that I attended which ends at 7:30 pm. At 7:30 matched started and watched till 6th over and then started my cooking. When I was cooking she came to my door and I gave her milk. In the morning also had given milk so she came again for that.

Pussy Cat
After cooking finished my dinner. Fish was very tasty.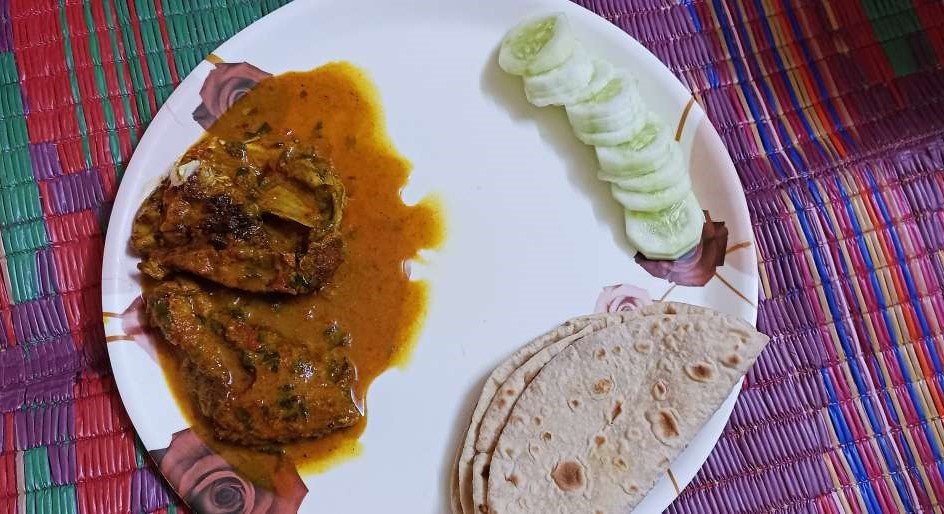 Dinner: Fish & Roti
In the second last over Pakistan needed 24 runs and Md. Asif hit four sixes and won the match. After winning this match Pakistan qualified. This second last over reminds me of Braithwait's 2016 inning where Windies needed 19 runs in the last over and he hit 4 sixes to Ben Stock.
After the match watched some Bollywood songs and then head to bed and slept.
That's all for today. Hope you like my post.
Thank You.