Asslam o Alikum!
I am good and i hope you are also good.
Today i tell u about how to make flower by net and wire.
Firstly i share pic of flowers in the decoration piece.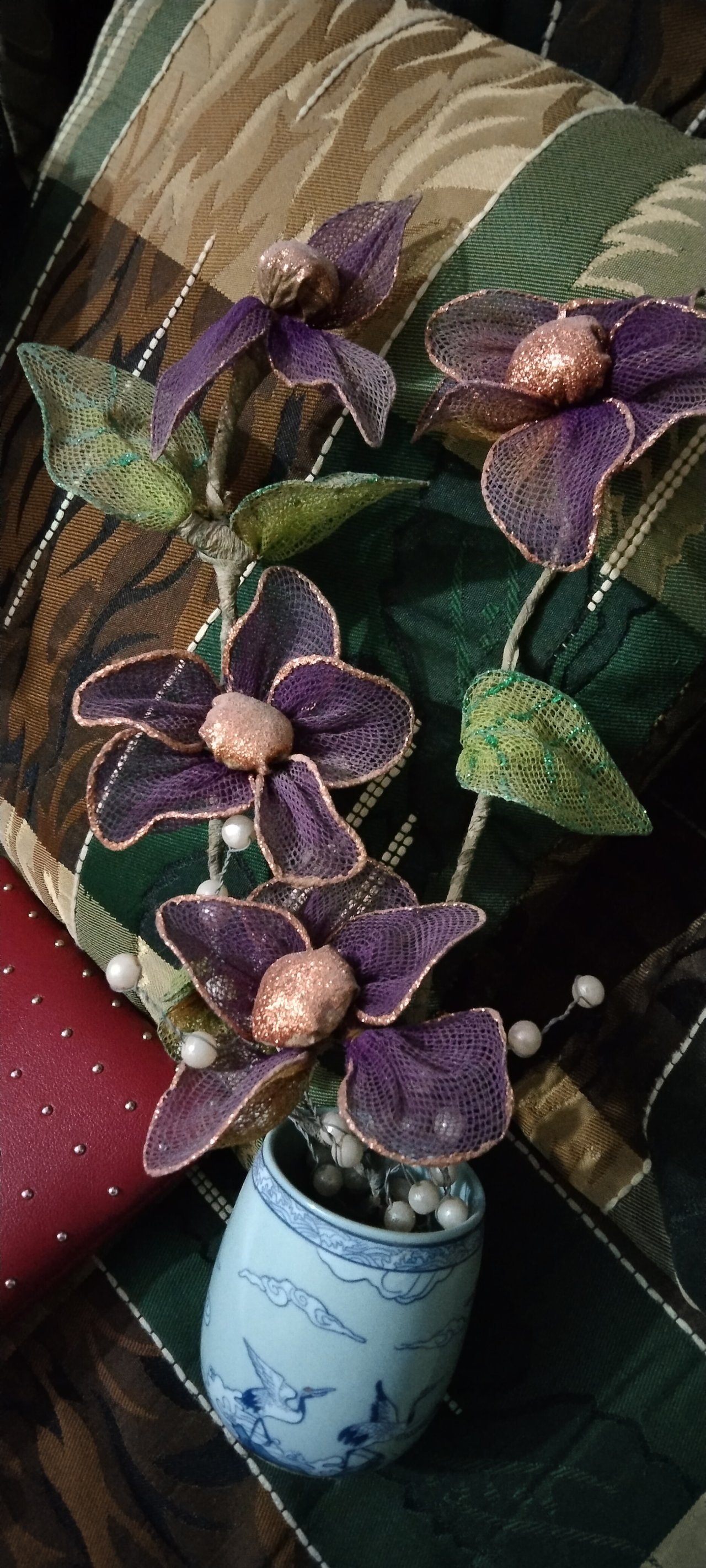 these purple flowers are making by purple soft net.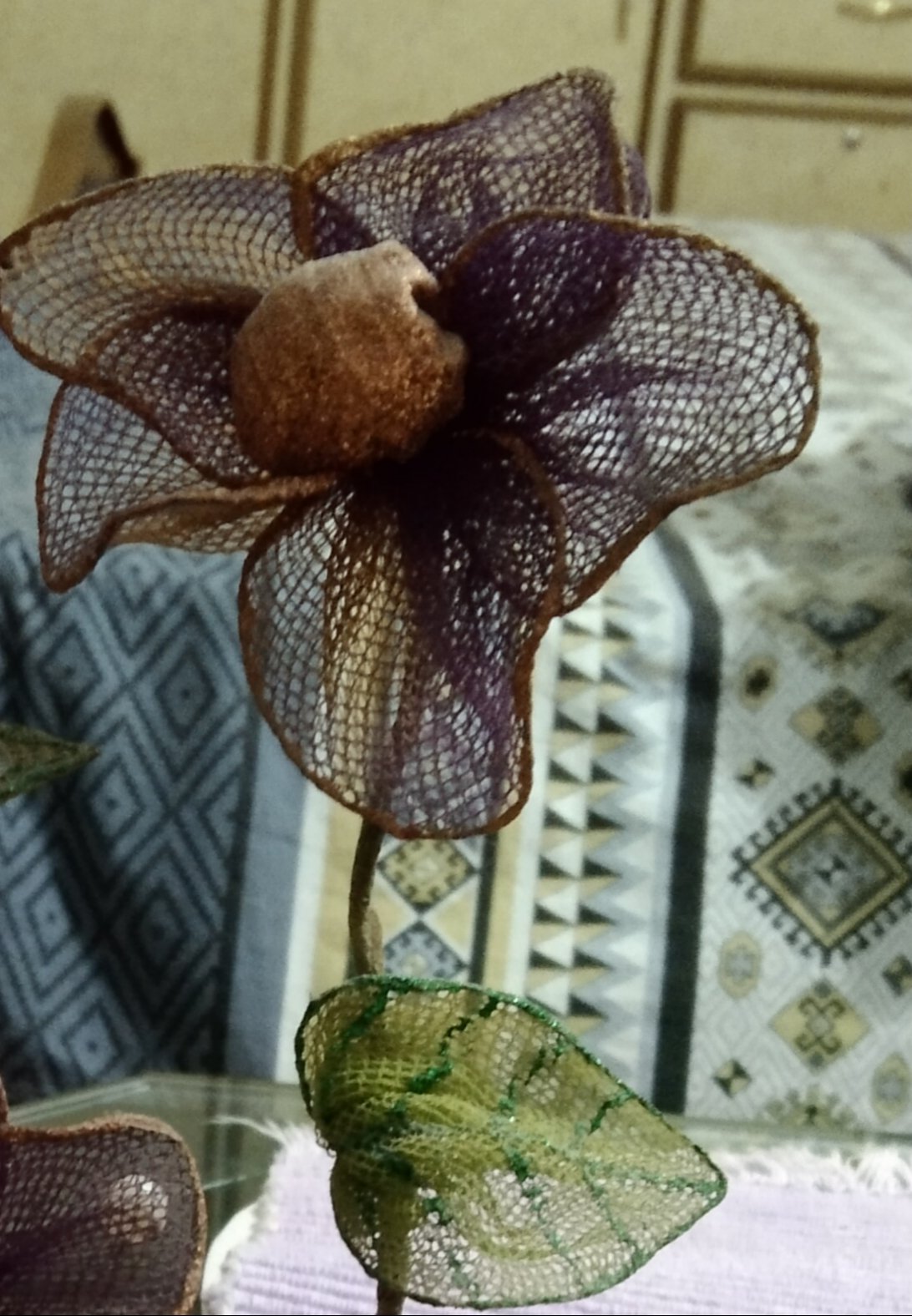 Now i tell you about how i make it.
I have 4 things for making this decoration piece.
*Purple and green net
*Black wire
Glitter formic sheet
white stones
Now i tell you about how i use these things to make it.
I used stones and its attached on the wire.
secondly i cutt the net in the shape of leaves and flowers then its covered with wire.
Thirdly the glitter sheet put in the mid of flower.
fourth and last step is these wires are put in the small cup with the help of clay.
My decoration piece is completed.


Thanks for seen my post and i hope you like it.


Posted using PLAY STEEM https://playsteem.app