Hello Dear Steemians!
Steem Skillshare was privileged to be selected as Community of the Months in October. It was a month of big movement , innovation and change in our Community. During this period we tried to support as many active members as possible. Independently of member status or delegation history we allowed pinned posts, launching contests and starting online courses to support as many talanted and professional Steemians and promote Steemit platform outside the platform. We still have an ongoing collaboration with Steem Infinity Zone to promote our Communities both on Steem and outside the platform.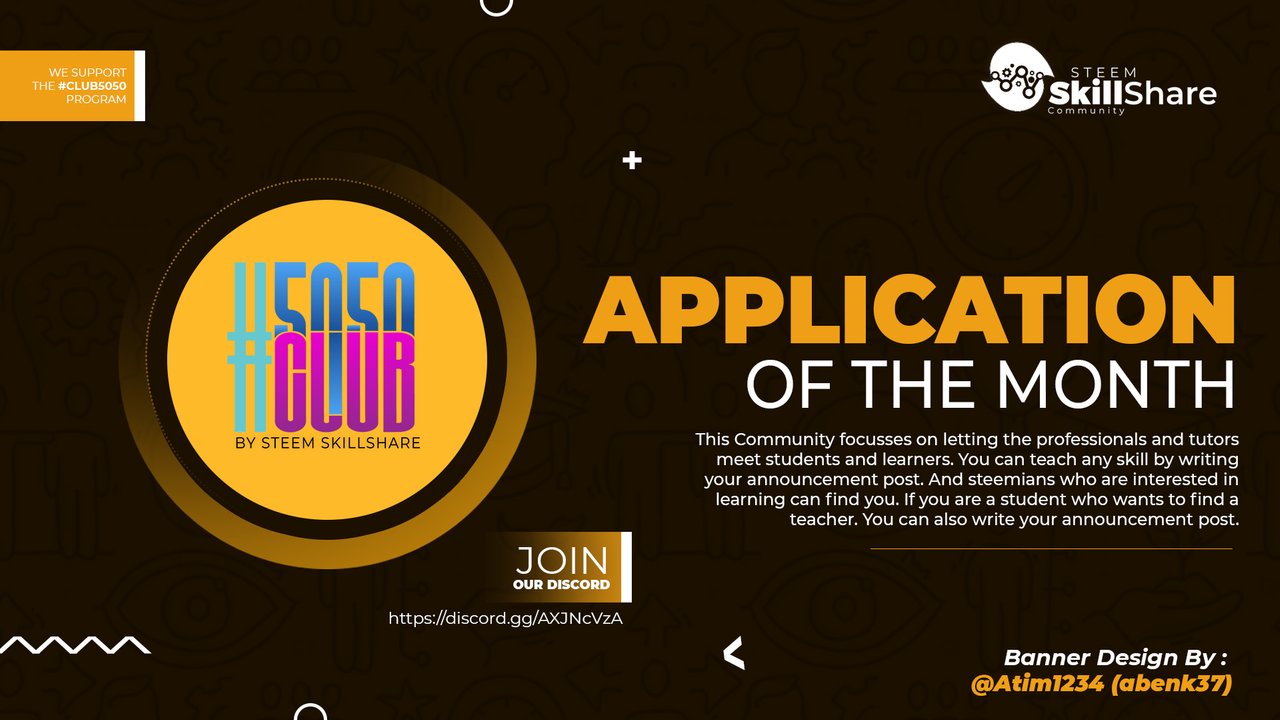 Community Purpose
Steem Skillshare is a place where anyone can share any knowledge and skills they have. We try to connect Steemians through their skills. Anyone can join us to learn online course, buy digital art or other online services.
Steem Skillshare Community is a unique community on Steemit whose goal is to share knowledge, making mini-lessons and guides, but also announcing online lessons for STEEM, SBD, TRON or UPVOTE.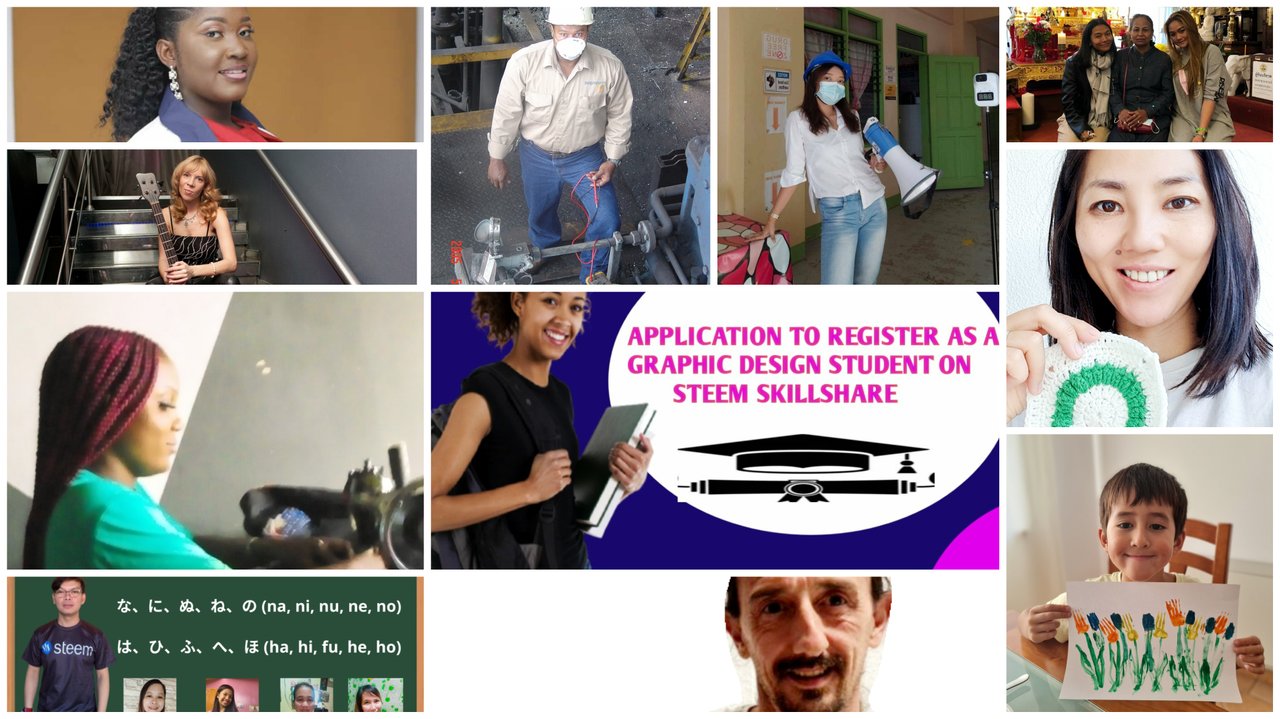 We have users from all over the world, they all have some skills that they can share with others, regardless of whether they are related to their profession, education, talent (such as painting) or culture (such as language); we can all teach something. By motivating people to give lessons online, we make them more independent to earn the money, more responsible for their income, and yet it remains a test of intelligence that is the heart of the steemit platform ( proof - of -brain).


Community team
We are proud to say that our Community Team is constantly growing that means our Community is growing. As soon as steemitblog announced about club5050, all our staff instantly joined it. Each moderator organised specific event, contest or other activities to promote #club5050 and encourage more users to join this awesome Initiative.
@milakz | Team Founder, Administrator Commenting and Rewarding Posts, Hosting Contests and Top Announcements
@daytona475 | Admin, the person responsible for commenting and rewarding posts, regularly runs contests, Spanish-speaking team member (validating posts in Spanish).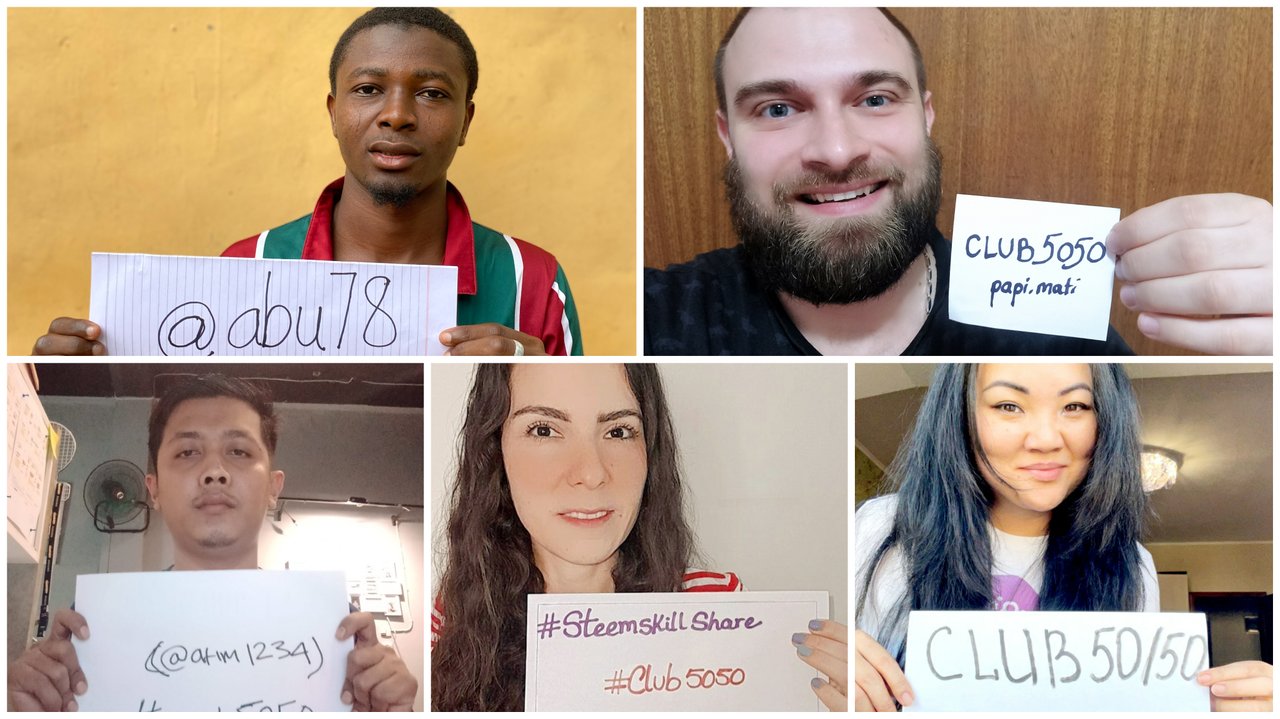 Apart from the curation that is done with the community account, our second administrator @daytona475 and the moderators @ftz, @papi.mati @atim1234 and @abu78 are always attentive to the daily posts of the users to carry out their subsequent curation. We all work together to promote quality content on Steem SkillShare. All MODERATORS run their own courses and Contests to set an example of how online learning can be organised on Steem SkillShare. We check wallets of users who use hashtag club5050 in order to avoid its abuse.

Steem.skillshare Community Account
The community account @ Steem.skillshare currently has 6884,426 SP on its own, as well as 14, 770, 827 SP in delegation. Steem's total power is 21654 SP. Voting CSI 10.6 ( 11.00 % self, 100 upvotes, 51 accounts, last 7d )
Last Month:

We were able to increase the power of Steem on its own and increase more delegations and rewards for grantees.
We constantly organize activities to motivate all members to grow the Steem Skillshare community account.


Plagiarism and abuse
All administrators as moderators pay great attention to combating all plagiarism in posts. Performing daily reviews of each post added to the community. Members are instructed in the posts on how to link footnotes, where to get photos with a free license, and how to tag them appropriately. Each post is checked using anti-plagiarism tools before being voted on and commented on by a moderator or administrator. Whenever a moderator finds plagiarism, tag mod @endingplagiarism.
We also review posted photos to make sure they have a free license. The subsequent procedure depends on the mistake made. In case of incorrect selection of the photo, we instruct the user on the need to make changes and explain how not to make the same mistake in the future, when a small part of the text has been plagiarized, we ask him to mark it as citing and provide the source in footnotes and only if most of the text comes from third parties, we take more serious consequences.
Fortunately, plagiarism is not a big problem in our community. Over the past month, the number of plagiarized posts has been low, and all cases have involved minor errors. Original content is promoted to members. Which means a great advance in the creation of own publications within the community.

Engagement & Commenting
| Parameters | Last month | This Month |
| --- | --- | --- |
| Subscribers | 1135 | 1863 |
| Active users | 185 | 277 |
We understand that in order to increase engagement as well as comments the overall growth of Community is very important so we are happy that Steem Skillshare was able to grow so fast. Steem Skillshare moderators actively check, comment and verify all posts that are published in our Community. We have recently launched service from @journal " Daily Active User list". That allows to see what accounts are more active, users that publish more often and motivate everyone to be more active and engaged.

Plans and Updates:
We have many updates on Steem SkillShare as our Community is very dynamic and collaborative. We have a very successful collaboration with Steem Infinity Zone as our members join both Communities plus we had social media campaigns and contests to attract users with skills outside Steemit.
We have a lot of plans to support #club5050 in order to receive support from @steemitblog and let our users grow their steem accounts and invest in their future.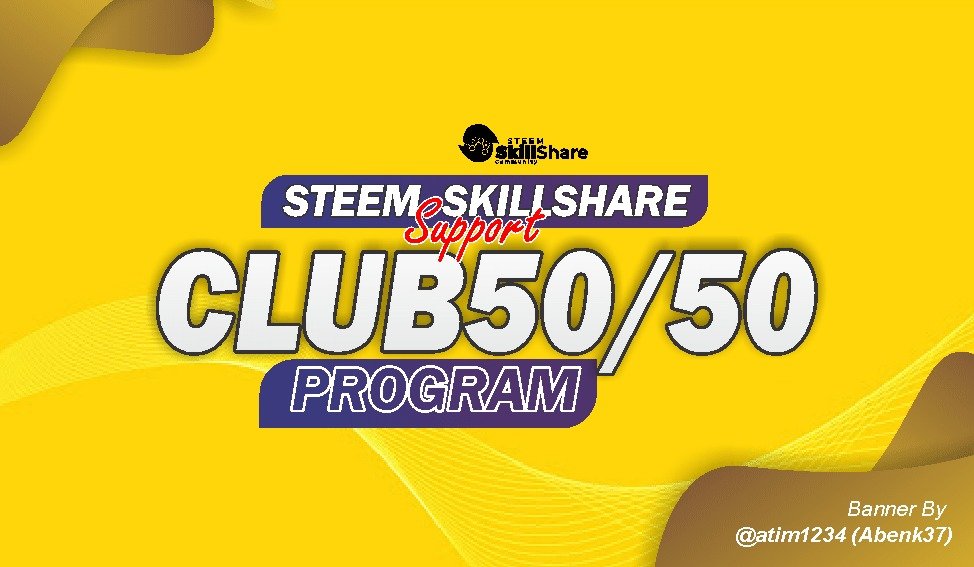 Recently we launch new program #club5050 Support Program by Steem Skillshare for users who don't have funds to join the club but produce quality content
We are extremely thankful and happy for the support we have received and are still receiving in October. This month showed us that Steem Skillshare has a big potential we are thinking to put big focus on promoting a lot of types of Online Courses such as:
design ( web, graphic, interior, fashion)
languages ( human and computer)
sewing, crochet and knitting
diy tutorials
gardening
drawing
painting
... etc
We are building external menu of hashtags based on available courses so users who are interested in certain topic can see all related publications on Steem SkillShare that has that hashtag.
Promotion
Since we believe that online learning is a global trend and that Steem Skillshare can connect professionals outside Steemit to join the platform and promote their skills. We have created Social Media accounts that help us promote our active users.
We are constantly recruiting our promouter team especially those who can help us with social media. For now we have @natulya21 who manages Instagram, we are arranging YouTube promotion as well as launching a campaign to rise our Twitter account.
INSTAGRAM
TWITTER
We are creating a team of activists and promouters who promote Steemit outside the platform. Currently, we have severak users @live.log, @jobreyes24 and @atim1234 who have big social media with many followers. Our users organise free workshops where they share their skills and talent and promote Steem at the same time. We are planning to work in this direction and promote more actively Steem Skillshare outside Steemit. We recruit more users who have strong skills and can actively contribute to Community growth.

Club5050
Have all your team members committed to Club5050?
Yes, all our members joined Club5050 and actively promote it on their pages on Steemit as well as invite quality content creators to join the new movement.
How are you encouraging members of your community to commit to Club5050?
We have launched several contests to educate and inform users about Club5050. We motivate Steemians to invest in their future and think about benefits they get by growing their Steem Accounts.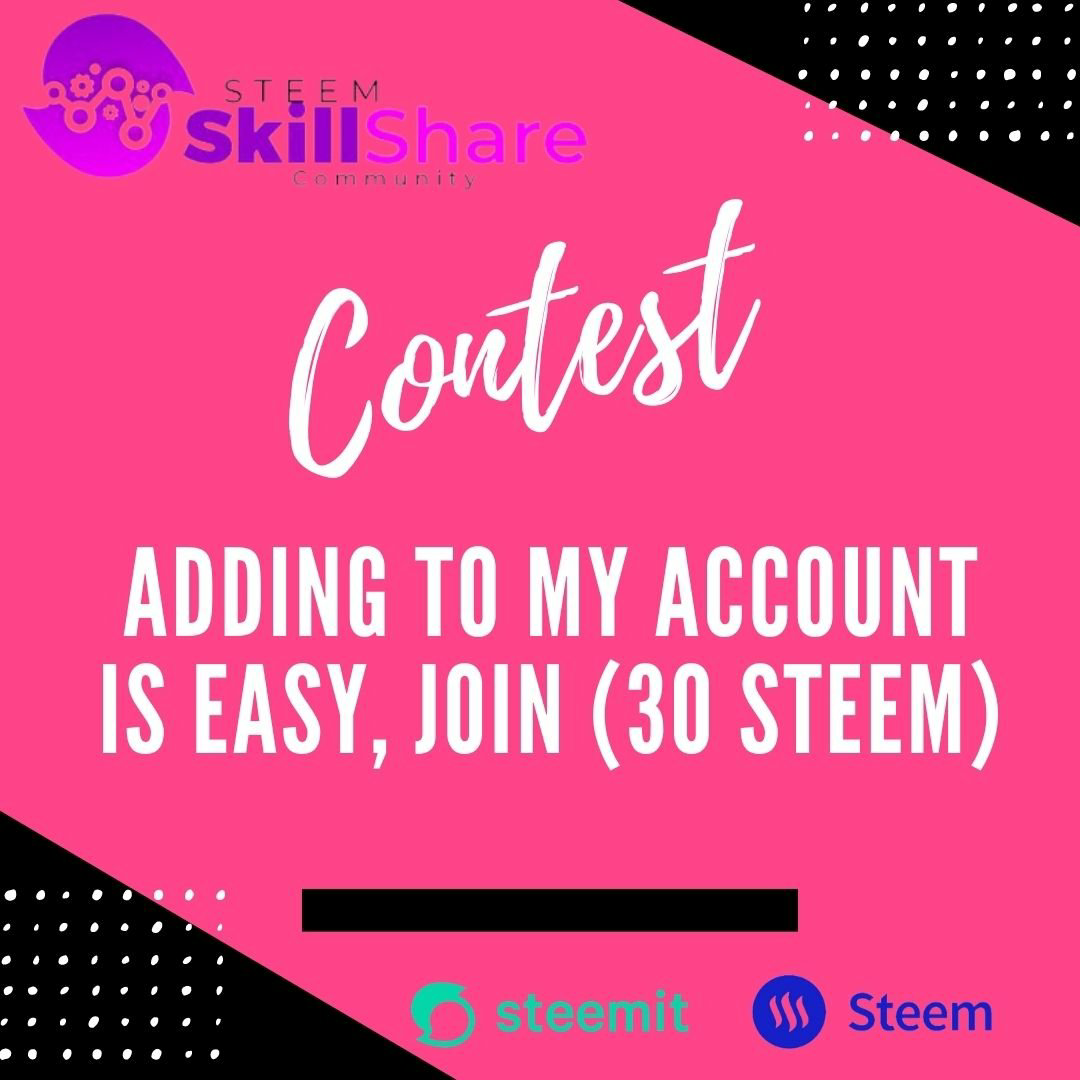 We have launched curation trail that will support posts with hashtag club5050.
As I mentioned earlier we also encourage those who have no funds to join club5050 to apply for our Community Support Program Club5050.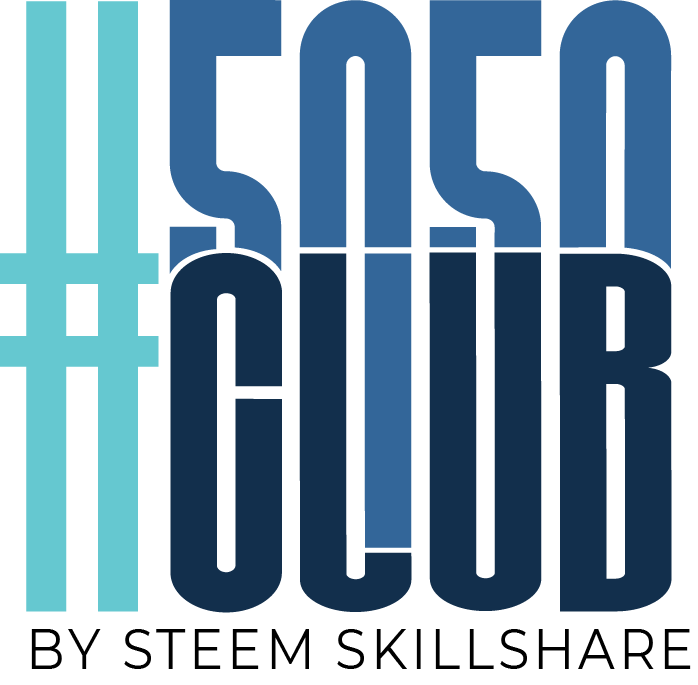 Thanks to steemcurator01 proposal we choose Daily 3 Top posts that have hashtag #club5050.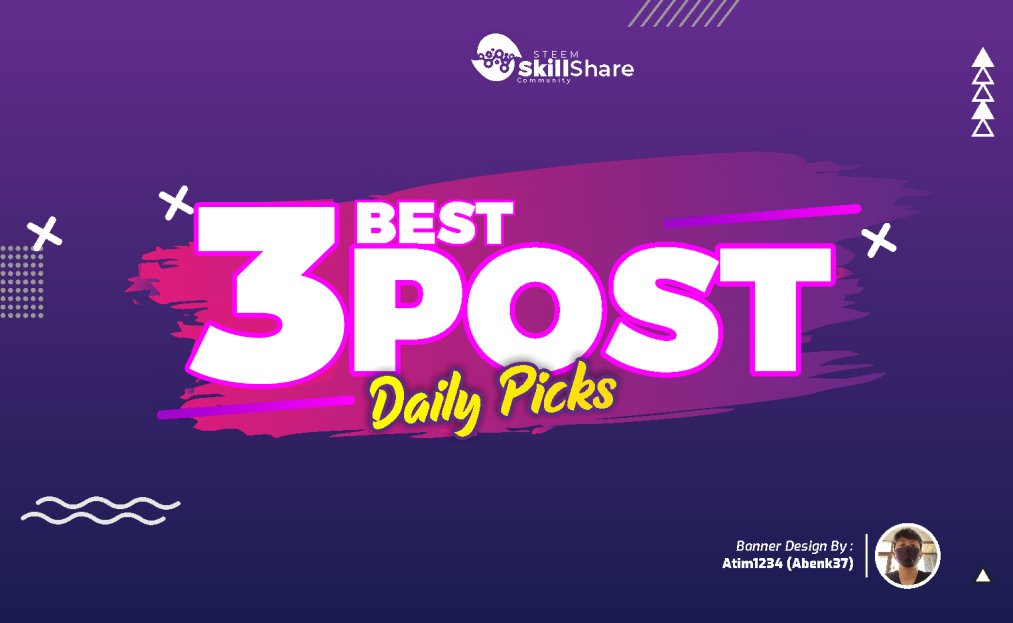 What success with promoting Club5050 has your community had so far?
First of all our biggest success is that our Community Account is #club100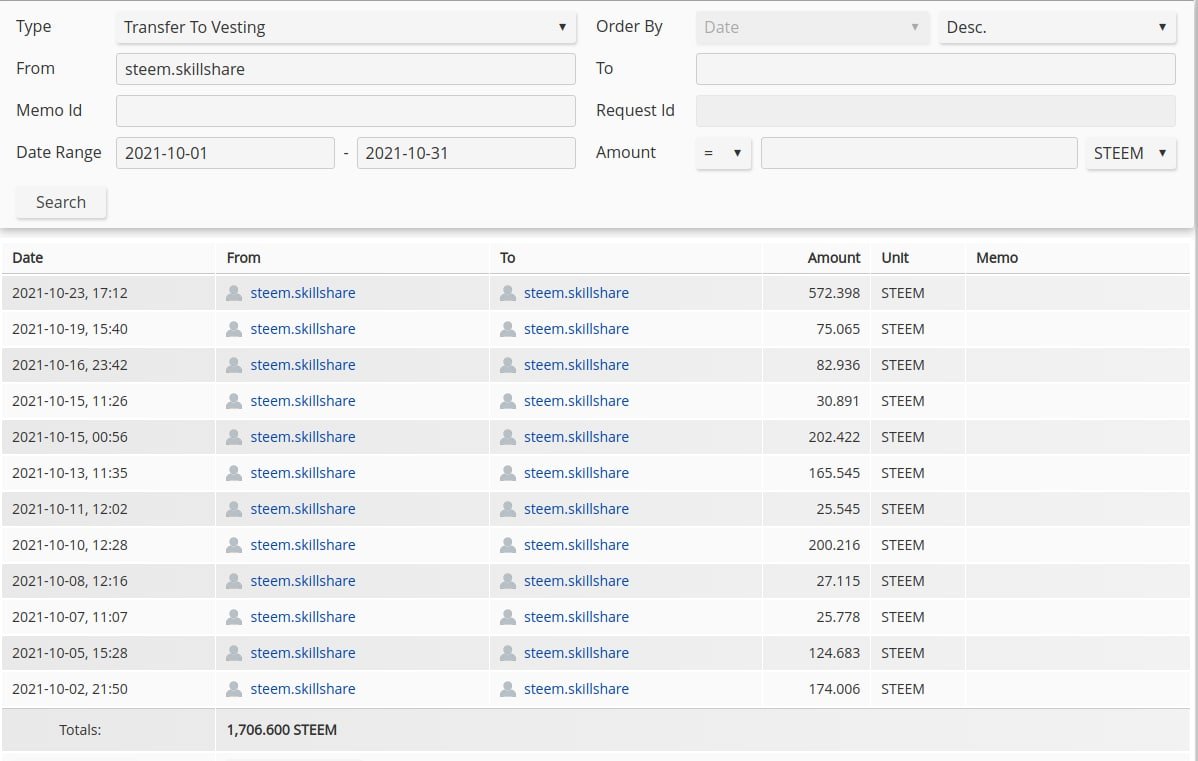 Thanks to great support from steemcurator01 we have grew a lot and we are very committed to grow as big as possible in order to support a0s many users as possible.
Our big success is that mostly all our active users joined #club5050 for their own benefit as well as to support community.
Anything Else
We actively encouraging Steemians to use and accept steem as payment system. To realise all our plans and ideas, the support from steemcurator01 is vital for our Community. We would love to see Steem Skillshare as a big and powerful community on Steemit that supports all professionals.