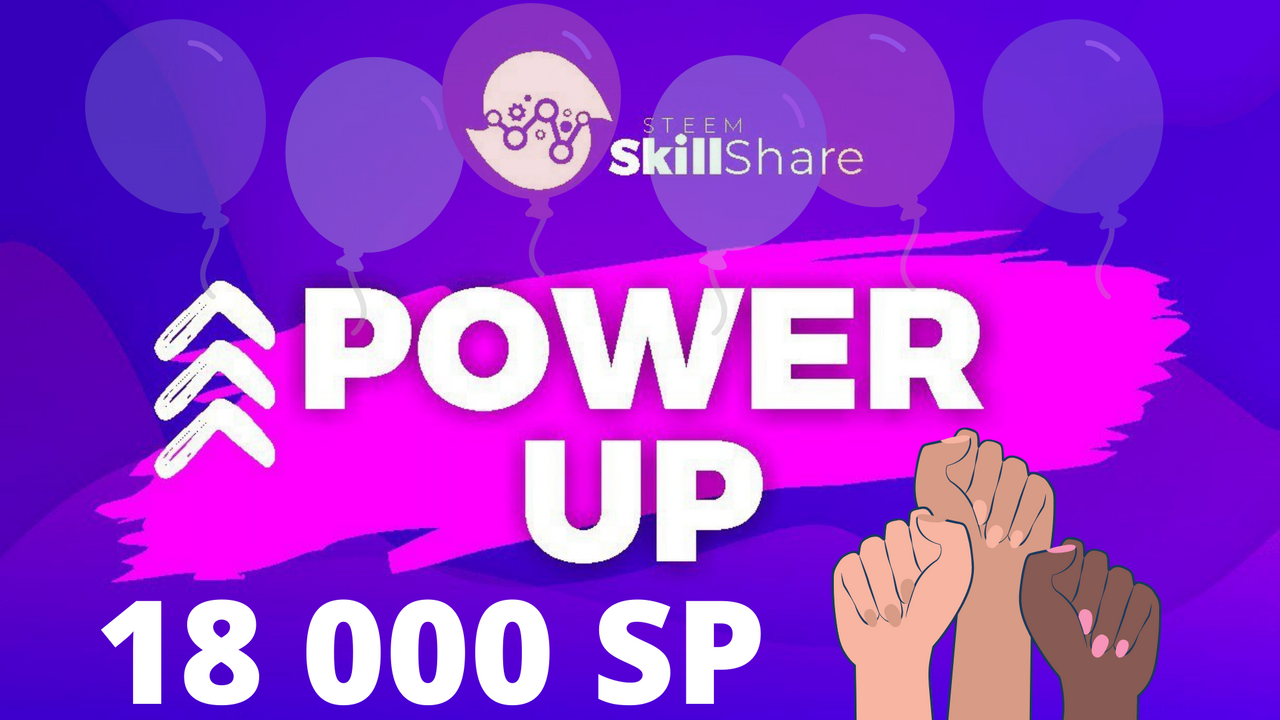 Hello everyone!!
Please help us reach 20000 STEEM POWER
Thank you to all members and active users of Steem Skillshare as well as delegators!!
We reached total Steem Power of more than 18000 SP. Community Account reached 5325 sp which a good milestone. We are thankful to all delegators who support and promote Steem Skillshare.
We encourage our users to rise their steem power as well as delegations to Steem SkillShare Community Account since it will lead to mutual support. Our Power Up history: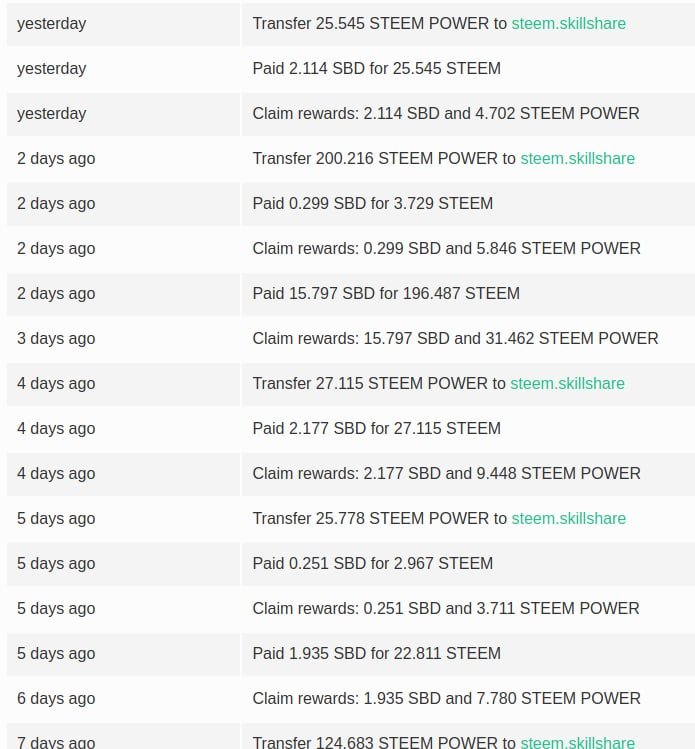 Power Up Week 1:
124.683+25.177+27.115+200.216+25.545
Total: 402,736
As a community member you can delegate or donate to this Community to support this Initiative and to promote practical usage of Steem.
|50 SP|
|100 SP|
|200 SP|
|400 SP|
|800 SP|
|1000 SP|
|3000 SP|
|6000 SP|
We will sponsor all the teachers and specialists who successfully deliver their services and provide all the information about their studying progress here on Steem SkillShare to motivate other Steemians.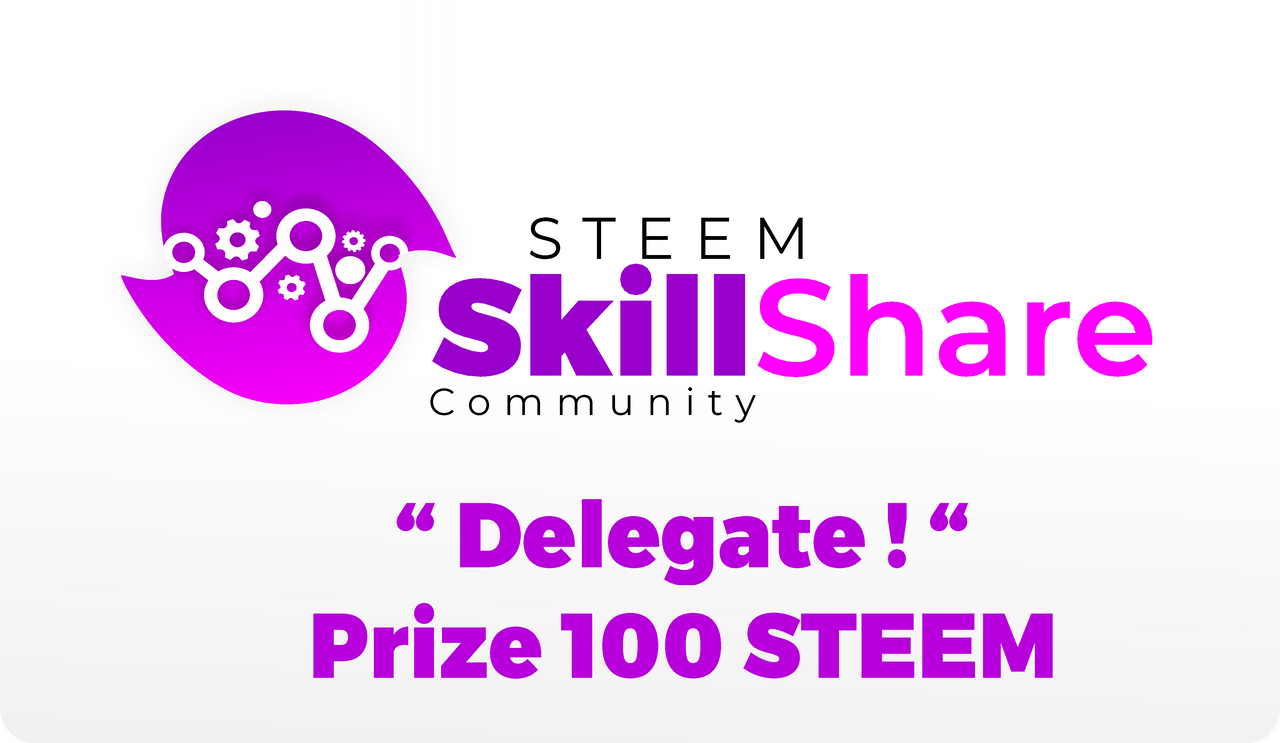 Thank you to @steemcurator01
DISCORD